5 Bachelor and Bachelorette Party Hot Spots
Create the prewedding getaway of your dreams—passport may be required.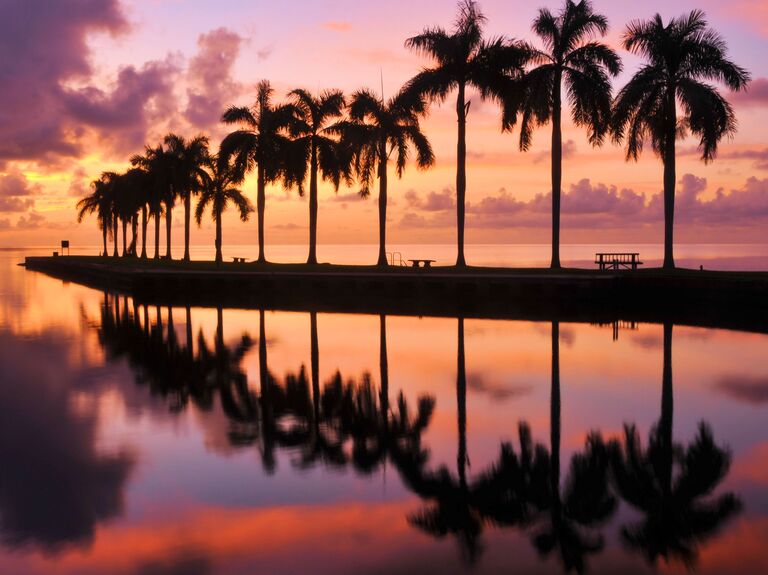 Shutterstock Images
Have all the bachelorette or bachelor parties you've attended been cases of déjà vu? Boozy nights at the local bar, X-rated party accessories and maybe a pink "bride-to-be" sash. Guess what? You don't have to do the same thing. Instead, think big. Taste tequila in Cabo or totally zone out at a spa in Miami. What you do and where you do it are up for discussion (discussion as in: consider budgets).
That's why we've rounded up five fabulous destinations and created two separate itineraries for each. Take a look, jot down some notes and then pass this guide along to your best pals because—and here's the best part—this is one detail of the wedding you don't have to plan from top to bottom.
New York City
Why you should go: When it comes to the best in nightlife and spas, New York City hits the mark. Not to mention, heading to "the city that never sleeps" means you can make every minute count. This is the rare place where a late night could mean dancing, dining or shopping.
If you're looking for a party: A stay at The Standard, High Line, means you'll be sleeping (or not) in one of the Big Apple's nightlife hot spots. There's a rooftop club, Le Bain, with a plunge pool on the dance floor, in addition to an outdoor beer garden. For a truly unforgettable meal, make a reservation at Lips, the drag queen dinner show (think: big hair, colorful boas and all-around fabulousness). There's also Beauty & Essex, a restaurant/lounge that serves up delicious bites as well as free champagne—in the bathroom. Head to one of the posh clubs in the Meatpacking District, such as 1 Oak , for some swanky fun alongside A-list celebrities, or stick to rooftop drinks at the Monarch Rooftop Bar & Indoor Lounge for stunning views of the Empire State Building and drinks, bites and fun.
If you're desperately seeking zen: Unwinding won't be a problem when you book at Ink48, a boutique hotel with views of the Hudson River, free bike rentals and yoga mats in every room. There's also a gorgeous spa and gym. And to actually experience the Hudson, hop aboard a Bateaux New York bottomless mimosa brunch cruise and see the Statue of Liberty up close. Then spend an afternoon at Great Jones Spa in SOHO. Not only is the atmosphere clad with waterfalls, but they also offer everything from traditional mani pedis to a modern water lounge. Once you're feeling totally relaxed, gather your girls for an art class, complete with champagne, snacks—and a nude male model. The Artful Bachelorette will arrange it all, plus throw in a hunky waiter to cater to your every need while you sketch. Hey, just because you're chill doesn't mean you can't have some fun, right? For dinner, head to The Fat Radish. It's all the rage when it comes to trendy and delicious farm-to-table eating. Yum!
Las Vegas, Nevada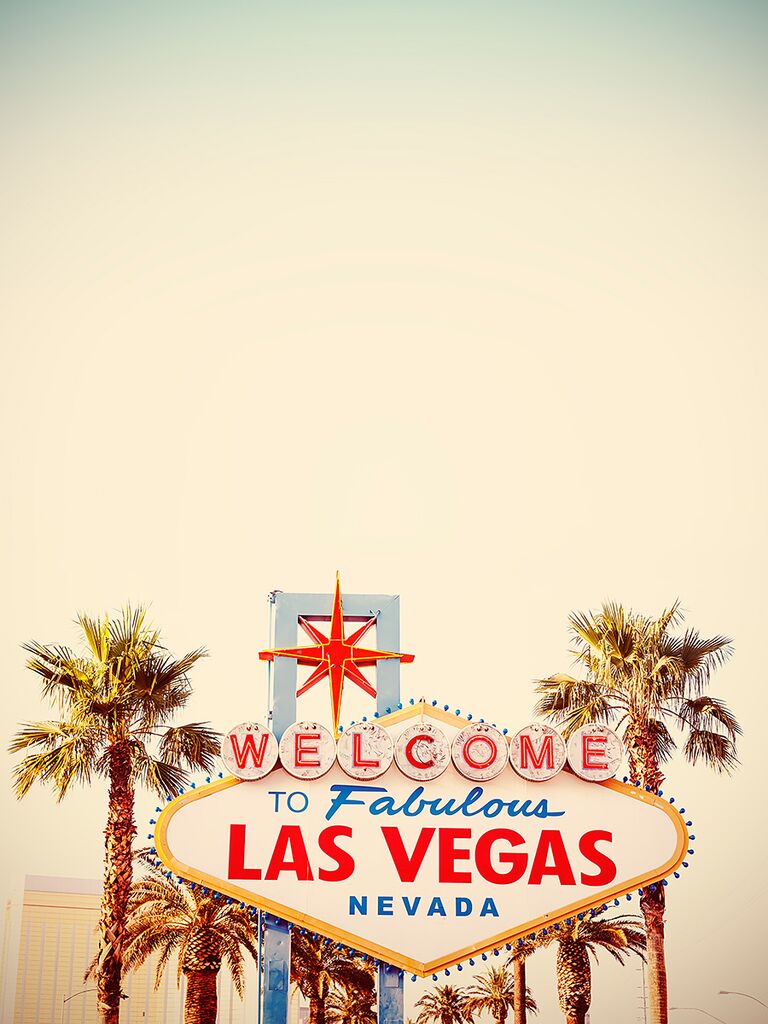 Why you should go: There's a reason Las Vegas is famous for hosting final flings: It's affordable and the options are endless. While you probably think of a rowdy party scene, Sin City can also be surprisingly chill.
If you're looking for a party: Spend your Vegas weekend in high style at The Venetian, where you can enjoy pretty much anything imaginable! Opt for some lazy sun-soaking by one of its three luxury pools. Or hit up the Grand Canal Shoppes for some incredible shopping—a little retail therapy is always welcome to relieve some wedding planning stress. For a fun group activity, glide down the Grand Canal in an authentic Venetian gondola. The Italian-themed resort also offers entertainment from top comedians and musicians, as well as awesome attractions like Madame Tussaud's wax museum. For top-notch Italian dining, head to LAVO Italian Restaurant located at The Palazzo. Already buzzing as a celebrity favorite in Las Vegas, this recent hot spot is chic and delicious. And once you've cleaned your plates, hop upstairs to the new LAVO Casino Club, featuring a modern mix of blackjack and craps table games with Vegas-style VIP bottle service and mixology, plus a DJ and dance-floor. After, see the boys of Chippendales. Don't forget to pose for a group shot with the guys after the show.
If you're desperately seeking zen: Stay at the MGM Grand Las Vegas's "Stay Well" room to enjoy vitamin C–infused showers and aromatherapy diffusers that help regulate your sleep cycle. Then hit the spa at Wynn Las Vegas for the "Good Luck Ritual" that treats the body, hands, feet and scalp. After your day of bliss, head over to TAO Asian Bistro, which offers an authentic and impeccable fusion of Asian cuisines, including a full sushi bar and delicious cocktail menu. With over 60,000 square feet, this gorgeously-lit complex (that has multiple stories) is perfect for large groups and is way more than a restaurant. There's a lounge, nightclub, banquet facilities and a beach. Yes, you read that right!
Miami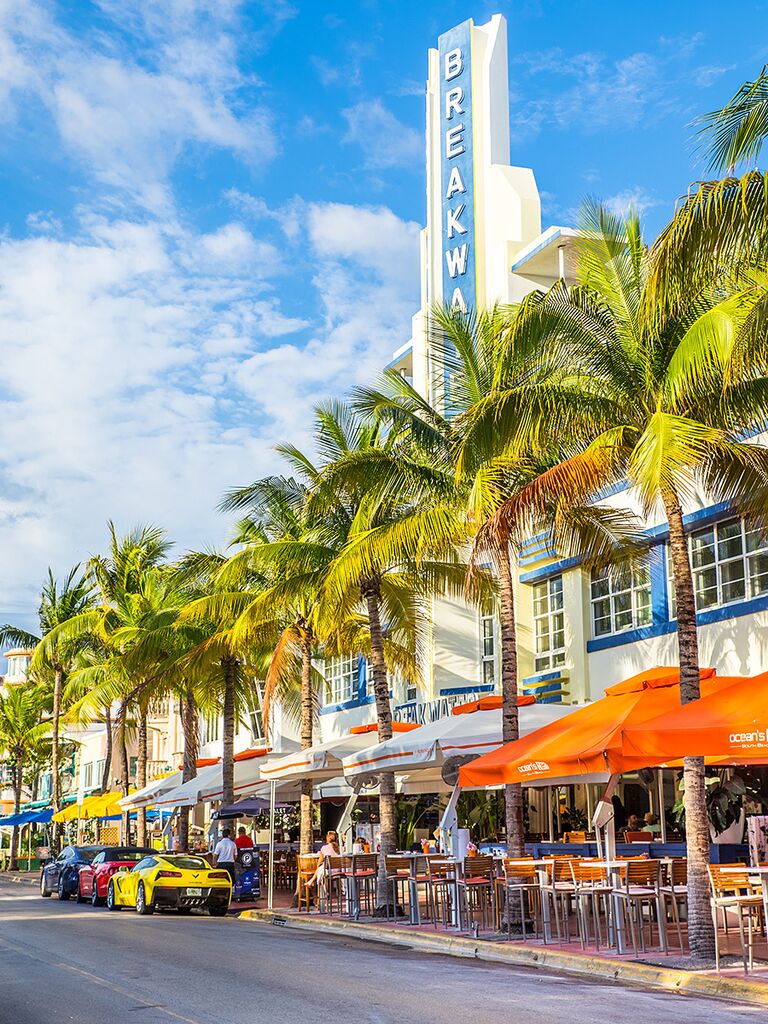 Why you should go: Your going-out essentials will include flip-flops and SPF thanks to all-day pool parties. Or enjoy the sunshine during alfresco dinners and beachside massages.
If you're looking for a party: At SLS South Beach, choose to have your afternoon cocktails in a cabana or at the bumpin' day (and night) club Hyde Beach. When you dry off, learn to twerk, p-pop and thigh shake in a dance class at Vixen Workout. Eat dinner at Bâoli Miami, where you can enjoy sushi with made-to-share caipirinhas and mojitos—they're 4.5 liters and come with 10 straws. Finish the night at E11EVEN for dancing, performances and more.
If you're desperately seeking zen: Book a sweeping oceanfront suite at the luxurious Eden Roc Miami Beach. After taking state-of-the-art fitness classes in a gorgeous setting (Beach Bootcamp, anyone?), relax by renting a cabana by one of the three gorgeous pools. You can also get pampered from head to toe at the Esencia Wellness spa with personalized, holistic massages and body treatments—definitely try the Nobu Nagomi Ritual. Once you're all exfoliated and refreshed, dine on upscale Japanese-fusion cuisine at Nobu.
London, England
Why you should go: Across the pond you'll find just as much fun and excitement surrounding the bachelorette party, er, rather hen do (the "hen" part refers to the bride and a "do" is what the Brits call a party). Pubs, tea parties and quirky traditions abound. For instance, you may see a hen or two wearing an L-plate, or a sign that signifies "learner," pinned to her shirt. A pink sash and equally as tacky veil doesn't sound so bad anymore, now does it?
If you're looking for a party: The Cumberland Hotel has some real rock 'n' roll street cred. Jimi Hendrix used to hang here in the '60s, and today you can stay in a suite that's been decked out in the guitar great's honor. Off the property, sample a round of delicious cocktails at Artesian, which officially holds the title of "The World's Best Bar." Eat at Circus, a cabaret restaurant that features various performers from fire dancers to aerial acrobats. Then, try to do like a duchess and enjoy a bit of karaoke. Rumor has it Kate Middleton did her best Cheryl Cole impression at her own hen night. For your singing debut, head to Lucky Voice in Soho and snag a private room.
If you're desperately seeking zen: Choose the K West Hotel & Spa in West London and you'll still have enough money left over to bring home a Big Ben and London Eye souvenir for your future spouse. Even if you don't book a pro treatment, you can still pay just $38 each day and use the guest-only Wet Spa. There, you can sit in the tranquil "Snow Paradise" room where the temperature changes from sweltering heat to a shocking arctic blast to not only get your circulation pumping but also boost your immune system. Or for the less extreme, simply soak in the bubbling hydrotherapy pool with twinkling lights overhead. But because you're after utter and total relaxation, consider a treatment like the cranberry-rose facial, reflexology or a salt caviar massage. Once you've found equilibrium on the ground, test your aerial chops with the professionals at a trapeze class at the Gorilla Circus school. After a high-flying afternoon, grab a snack or a light lunch at Spatisserie, which is a restaurant within The Dorchester Spa (heaven forbid you spend too much time outside a spa). Nosh on finger sandwiches, sip champagne and maybe feel inspired to slip in for your second or third spa treatment of the day, like a Rose Cocoon or Moor Mud Experience. Who can blame you?
Cabo San Lucas, Mexico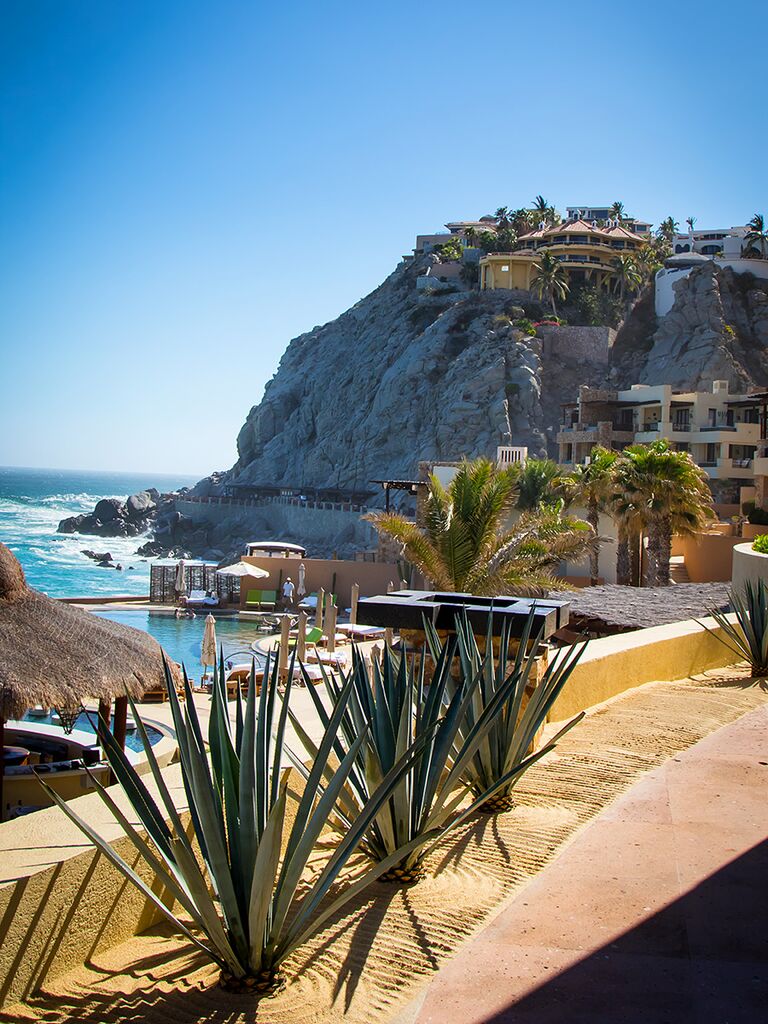 Why you should go: Celebrate in an exotic locale without a long flight. Plus the weather makes Baja a no-brainer. With average temperatures in the 70s and 80s for most months, there's almost zero chance your bar crawl or spa retreat will get snowed out.
If you're looking for a party: With an on-site club at Hotel Riu Palace Cabo San Lucas, the action's never far away. Take advantage of Riu's all-inclusive package and make arrangements for you and your gals to dine at one of the four on-site restaurants before hitting the club. One day make sure to travel off-site to chow down on chicken mole at Pancho's Restaurant & Tequila Bar, as well as peruse (and sample, of course) their selection of hundreds of different tequilas. The bravest in your group can try the homemade mezcal—worm included. Speaking of things that crawl, give Cabocrawl a ring if you're down for an all-inclusive bar tour of this Mexican paradise. They'll provide a party guide, plus open bar for five hours at multiple watering holes. The next morning, go on a cruise with mimosas and a Bloody Mary bar and marvel at the fact that a hangover in paradise isn't really all that bad.
If you're desperately seeking zen: About a half hour outside of Cabo you'll find the boutique adults-only hotel Rancho Pescadero, a 15-acre oceanfront oasis that understands everything is in the details. In addition to daily yoga on the beach, fruit and coffee can be delivered every morning right to your door. There's also sunblock, sarongs and straw cowboy hats for you and your best girls to use by the pool while you enjoy one of their "floating" poolside beds. If pure bliss is what you're looking for, head to the resort's spa with your crew to check out a Temazcal Ritual Sauna that's designed to accommodate up to six people. For dinner, enjoy the unconventional and exotic menu at La Coronela Restaurant and Bar in the historic Hotel California, which features only organic, locally grown and raised ingredients. Following dinner, indulge in a nightcap or two under the stars at the beautiful courtyard fountain.