The 10 Most Impressive Ways to Serve Cocktails at Your Reception
Yes, this does involve LED lights, shooters and white-gloved attendants.
1. With Popsicles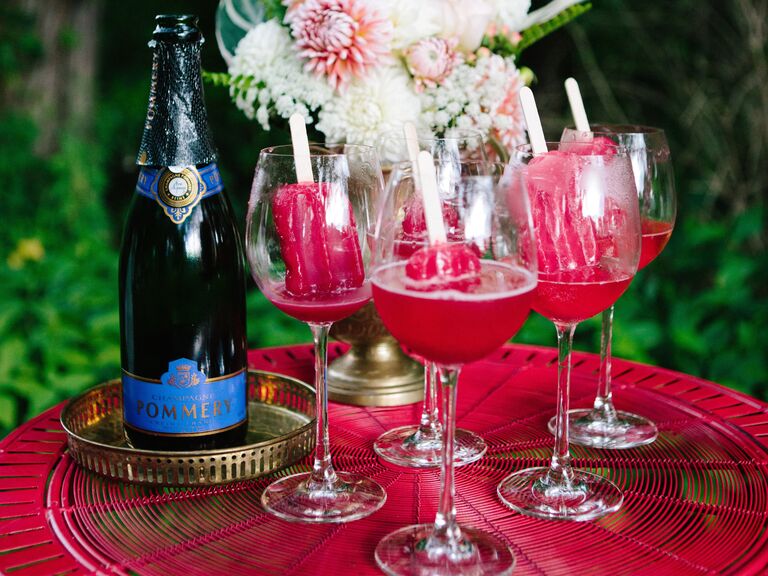 Up the ante on your average champagne with a variety of fruity popsicle garnishes. They're the perfect combination of playful and classy and doubles as a refreshing summer drink that's perfect for a light, pre-ceremony sip.
2. In an Ice Mug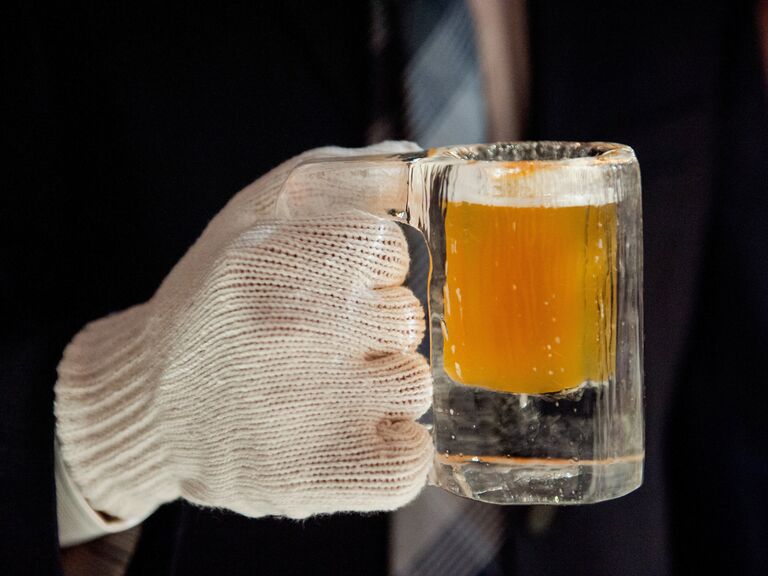 Serving a cool local brew is impressive; serving a cool local brew in ice mugs is straight-up awesome. Not to mention it's a fitting detail to round out a winter cocktail bar. (And don't forget the mittens!)
3. On Tap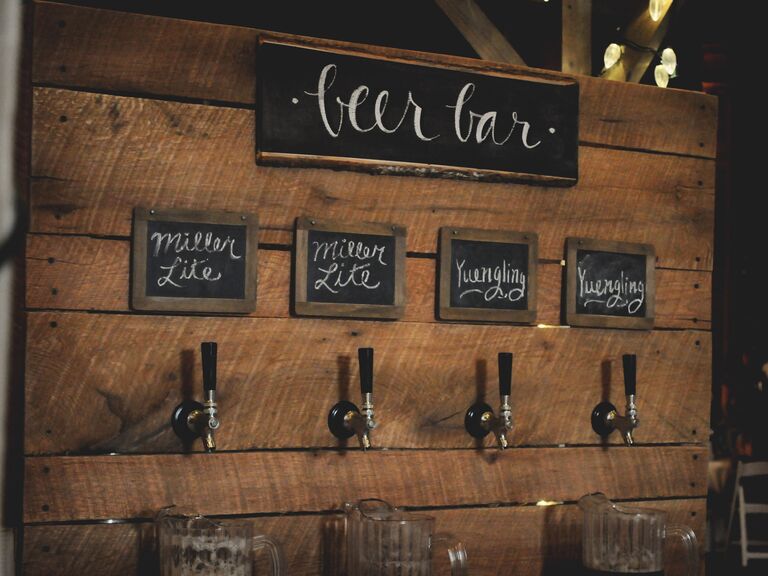 Beer snobs, rejoice: A wall of beer is the perfect reception bar for you. Pick a couple of your favorite brews and put them on tap for guests to try for themselves. Supply beer mugs and pitchers so guests can bring group servings back to their table or top off their drink before hitting the dance floor.
4. LED Ice Cubes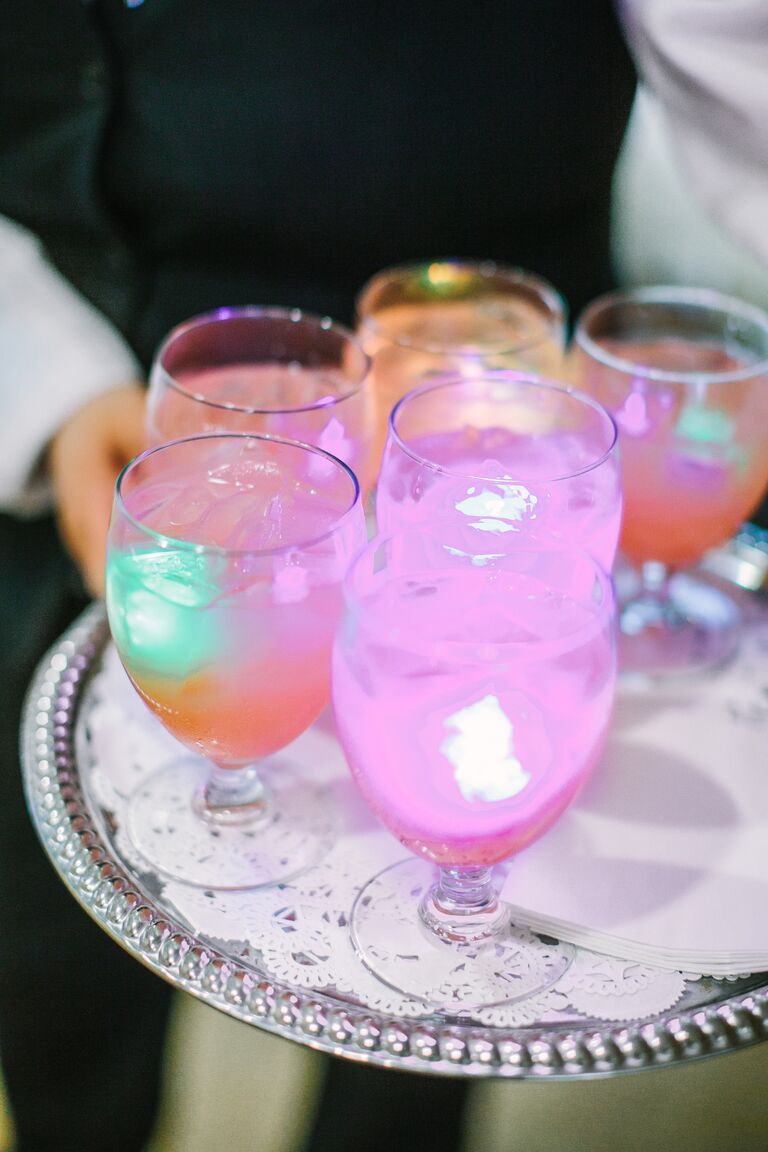 Nothing says "after party" like multicolored LED lights. Ask your attendants to start plopping these into drinks after a certain hour in the evening, along with a nighttime snack (cookies and milk, anyone?), so guests stay awake and energized.
5. Keg On a Cart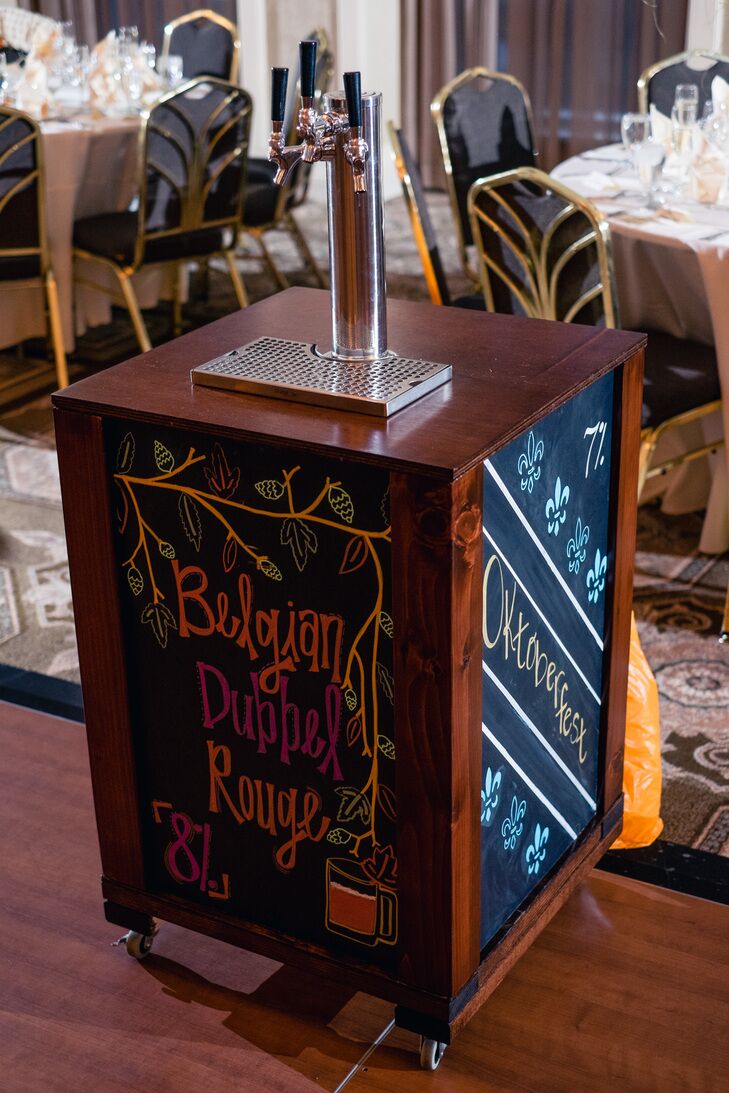 The home-brew revolution has officially hit weddings, and it's evolving to new heights. Introducing: the craft beer cart. Bring the party to each table with a convenient three-tap serving system.
6. Prepped and Ready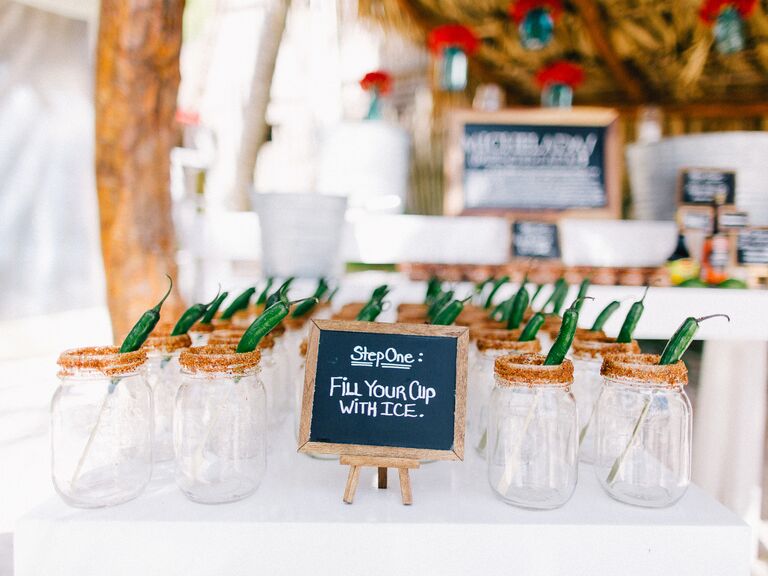 Set out glasses that are already prepared with fun garnishes or salted rims, and let your guests play bartender. Have some easy-to-serve cocktails out, like party punches or pitchers of sangria, so it's quick (and neat!) for guests to fill their glasses and get mingling.
7. Classy Shooters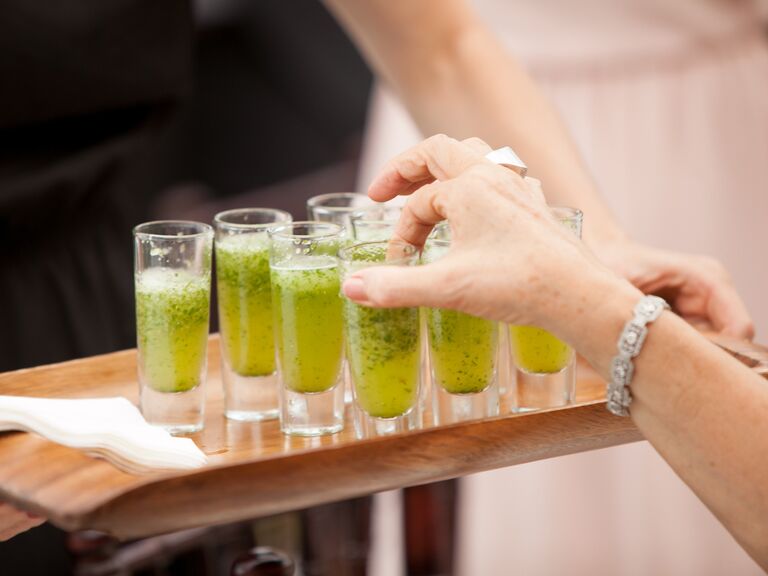 Consider pumping up party with a modern take on shooters. Small servings—just a few sips—of limoncello, a mojito or a cosmopolitan are a surefire way to get people out on the dance floor. Shooters of a mixed-drink variety are much safer than throwing back straight liquor but give off the same festive vibe.
8. With an Unexpected Garnish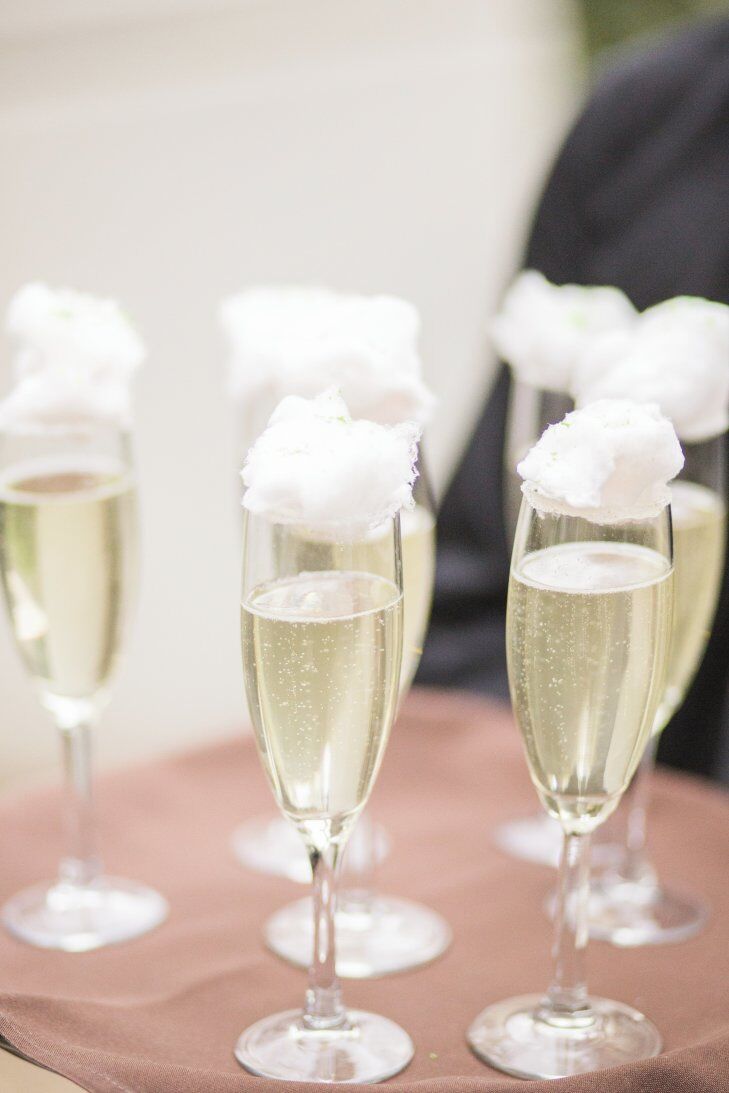 A garnish is like an accessory for cocktails. Why not dress glasses to the nines with something unexpected? Candies, aromatic herbs and infused fruits create a totally memorable cocktail experience.
9. Through a Wall of Ivy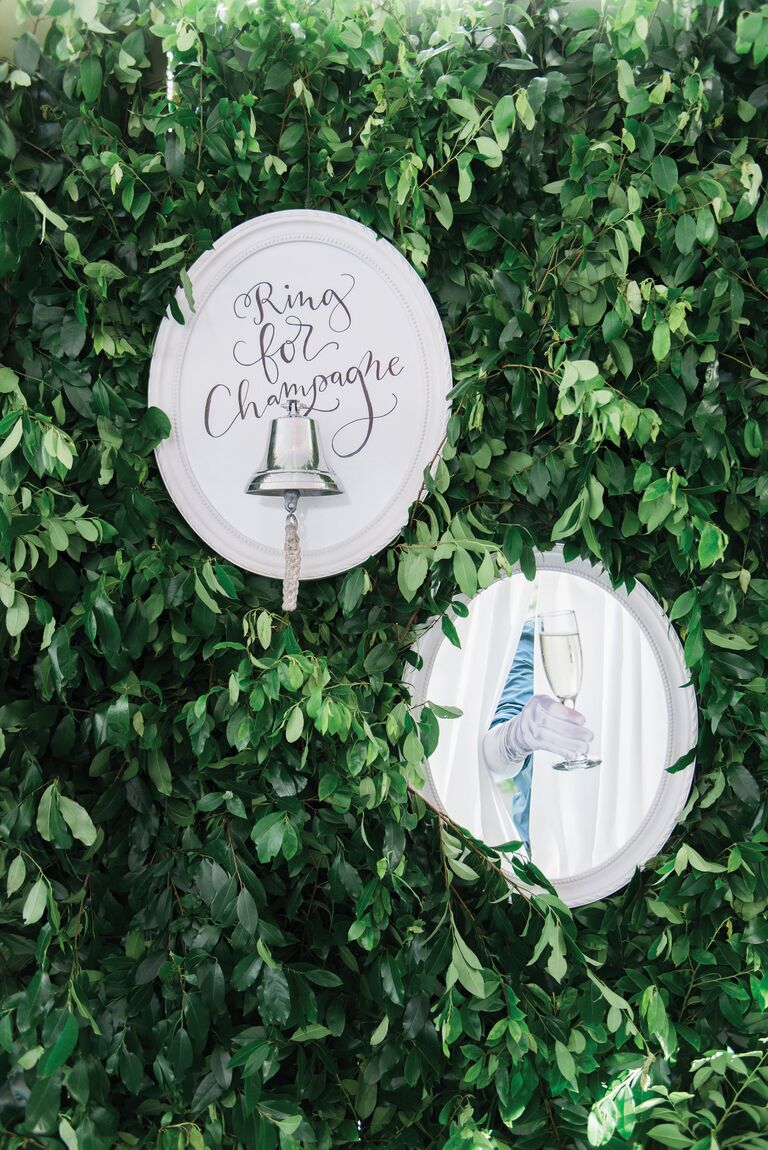 Talk about elaborate. A wall of ivy is whimsical in its own right, but add a bell for champagne service delivered by a fancy white-gloved attendant for truly showstopping presentation (and the perfect Instagram shot).
10. Ice Bar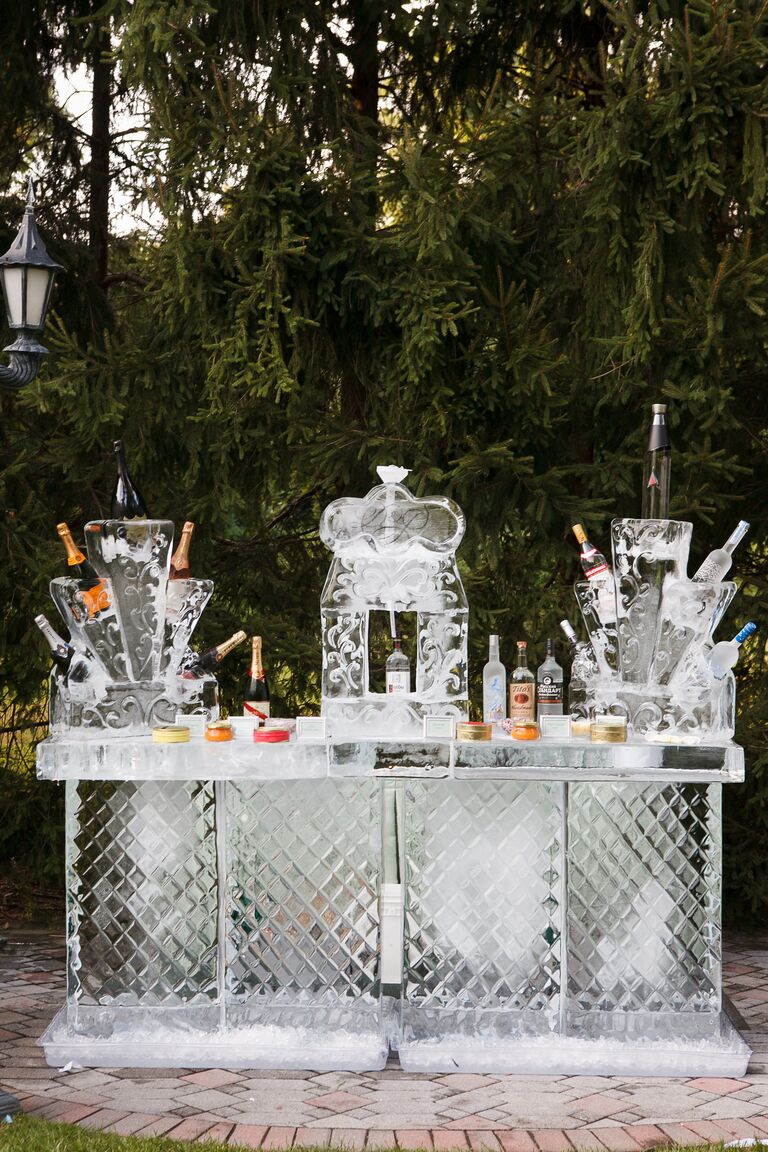 Don't have a bar at your venue? Make one from ice! Sure, there's a lot of planning that goes into building a cocktail station like this one, but it's totally worth it. If you really want to take advantage of the ice sculpture, add a small ice luge that cools cocktails as they're poured through and caught in a glass.