Comfort Food Ideas For Your Wedding Menu
Make your guests feel totally at home with easy-to-eat appetizers or fun late-night snacks for the after-party.
by Jessica Zaleski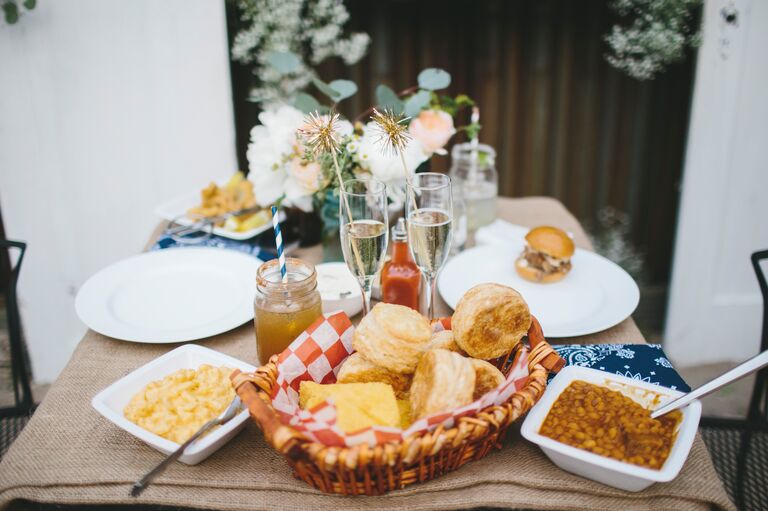 For a lot of your guests, the most memorable part of the wedding is the food—everything from the presentation to the taste and smell can leave a lasting impression. Your menu options don't have to be limited to just chicken and fish! Some of the most creative menus we've seen involve lots of comfort foods. Imagine your guests' faces when they walk into your reception expecting to see the typical trays of canapes and instead find mini chicken fingers? We rounded up 16 of our favorite options to give you some delicious inspiration.
Warning: Don't read on an empty stomach!
1. Homemade Biscuits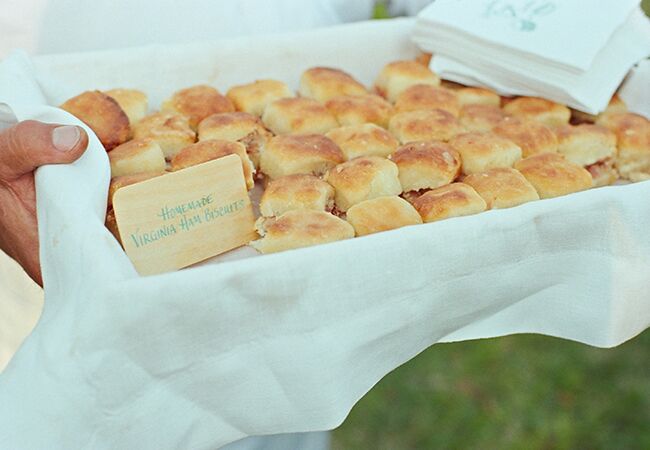 photo by
Liz Banfield Photography
2. Mini BLTs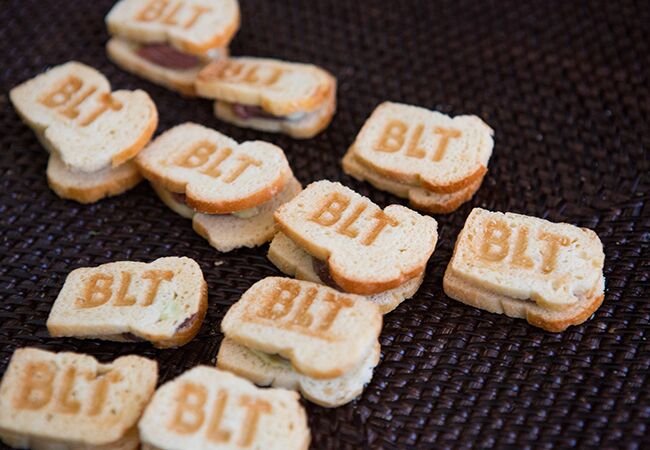 photo by
Ira Lippke Studios
3. Tiny Cheeseburgers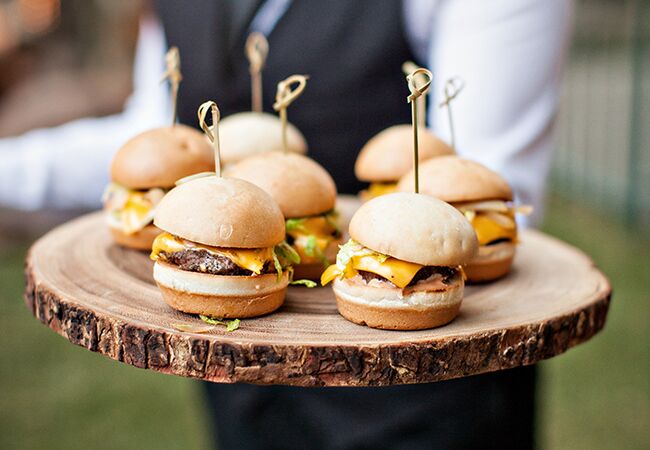 4. Cute Ice Cream Cones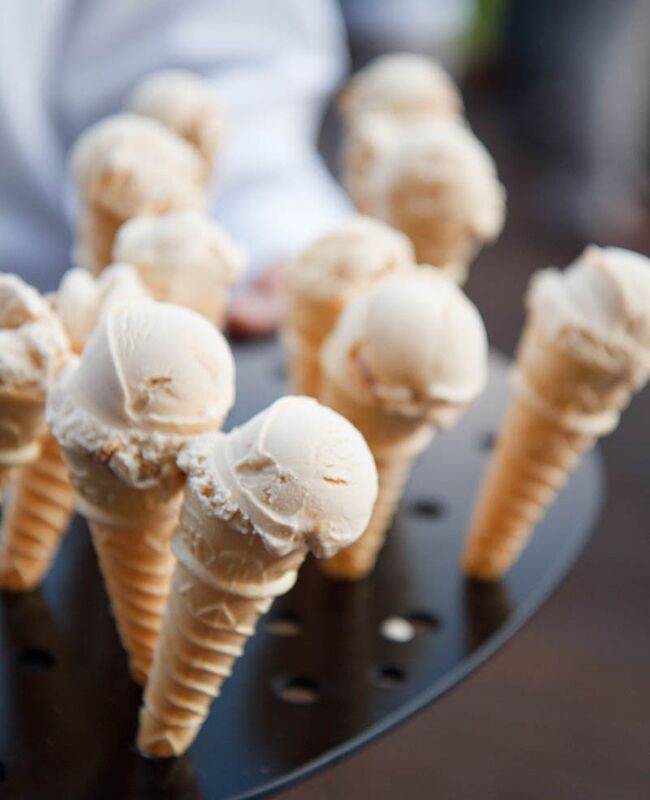 5. Pigs in a Blanket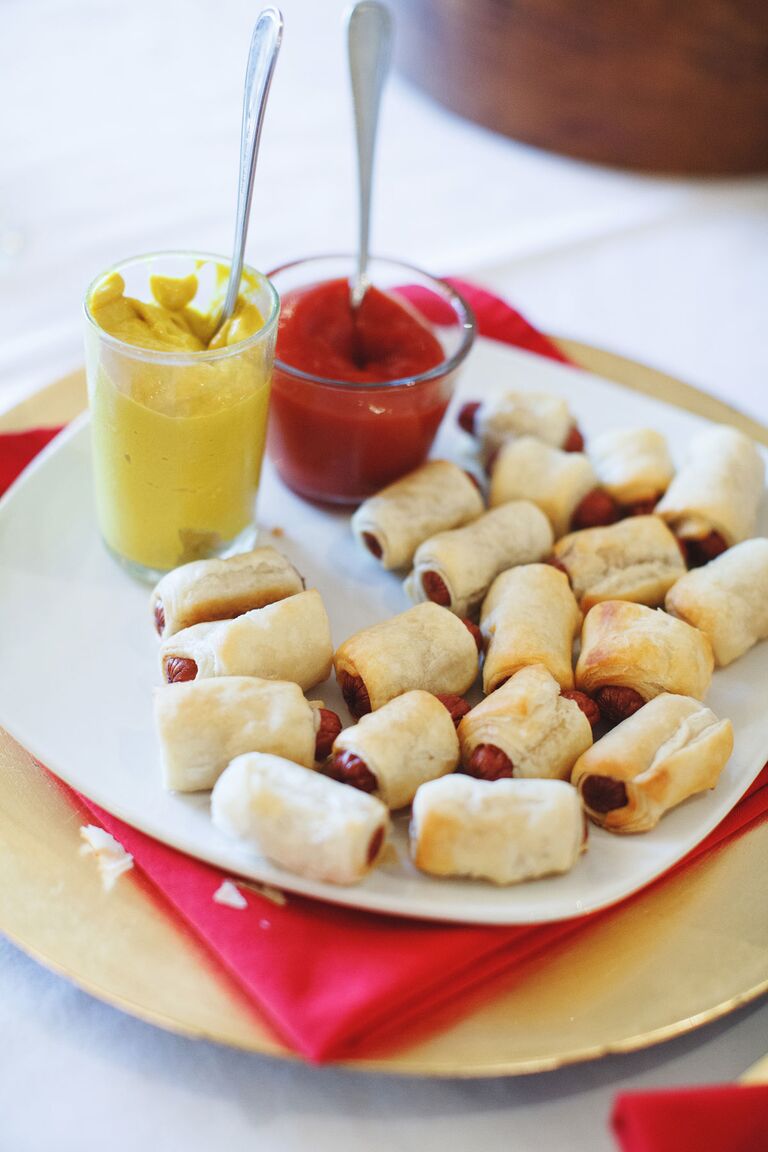 photo by
Erika Follansbee Photography
6. Classic Grilled Cheese and Tomato Soup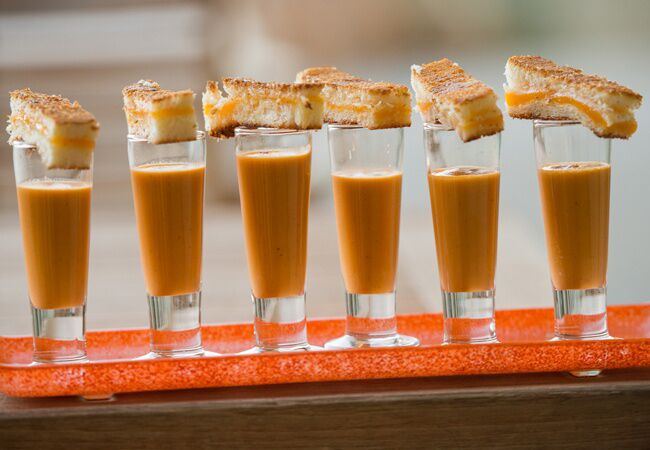 photo by
Scott Campbell Photography
7. Southern Fried Chicken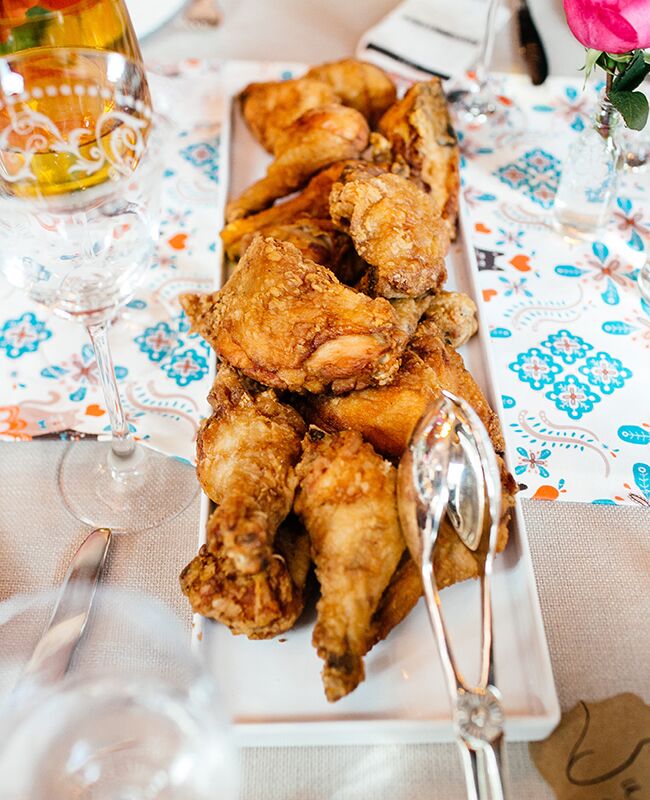 photo by
Tanveer Badal Photography
8. French Fries With a Side of Ketchup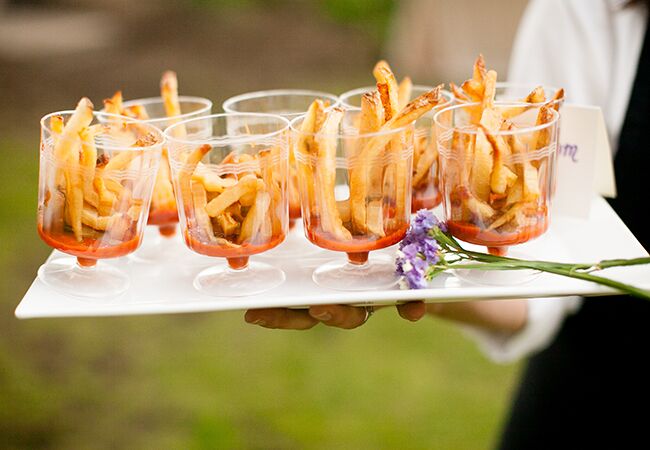 photo by
Larissa Cleveland Photography
9. Playful Doughnuts
photo by
Nikki Closser Photography
10. Savory Chicken and Waffles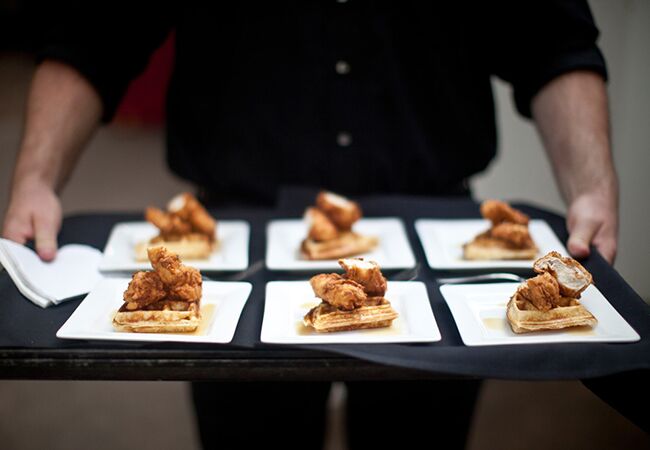 11. New England Lobster Rolls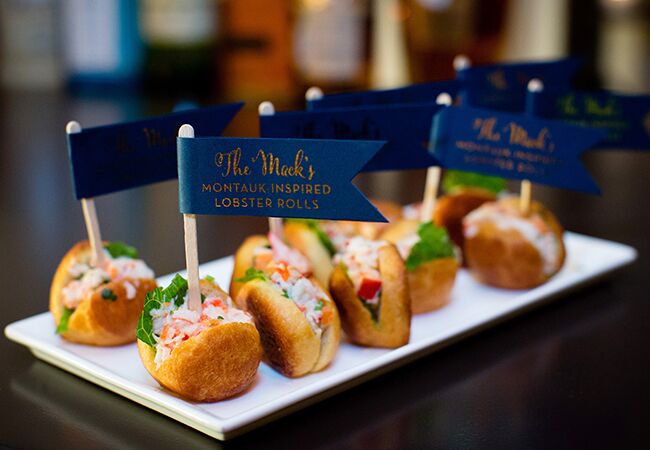 photo by
Jenny DeMarco Photography
12. Fried Macaroni and Cheese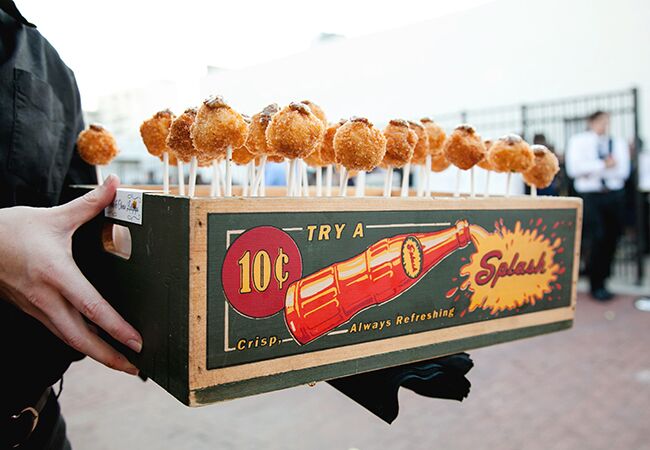 photo by
Michelle Lindsay Photography
13. Milk and Cookie Escort Cards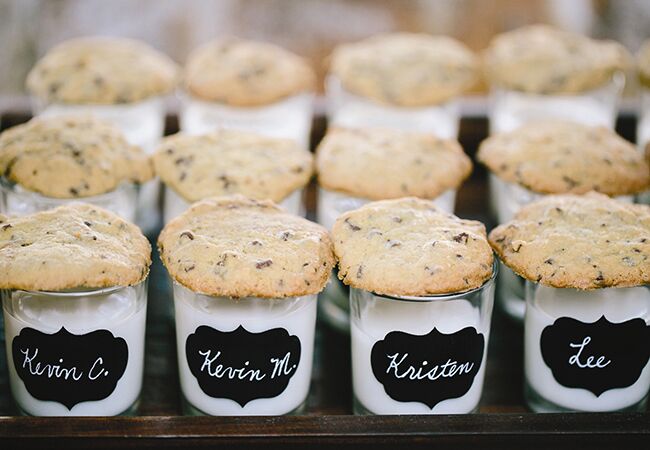 photo by
Mirelle Carmichael Photography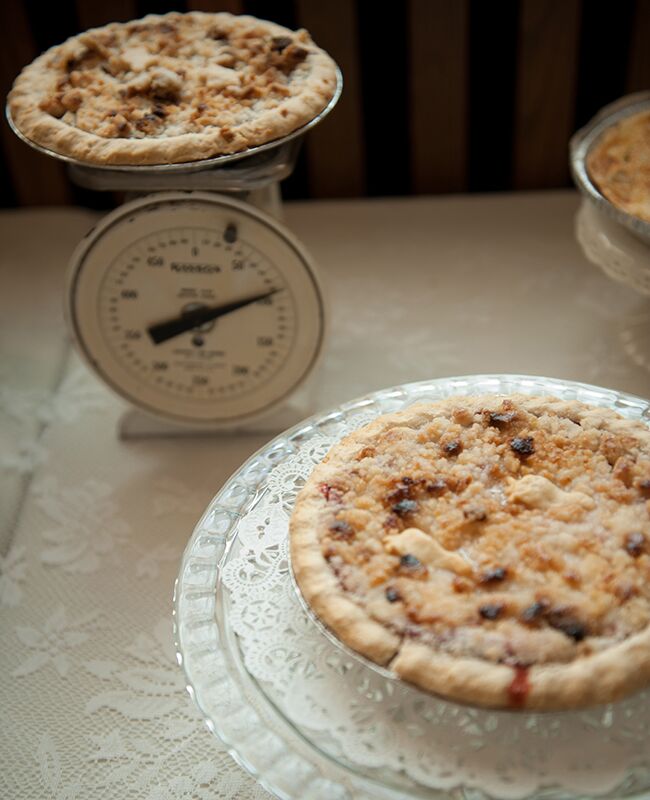 15. Cheesy Pizza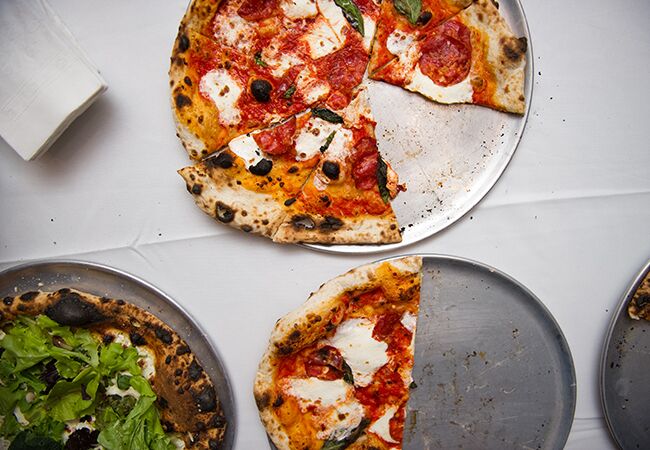 16. Make-Your-Own Tacos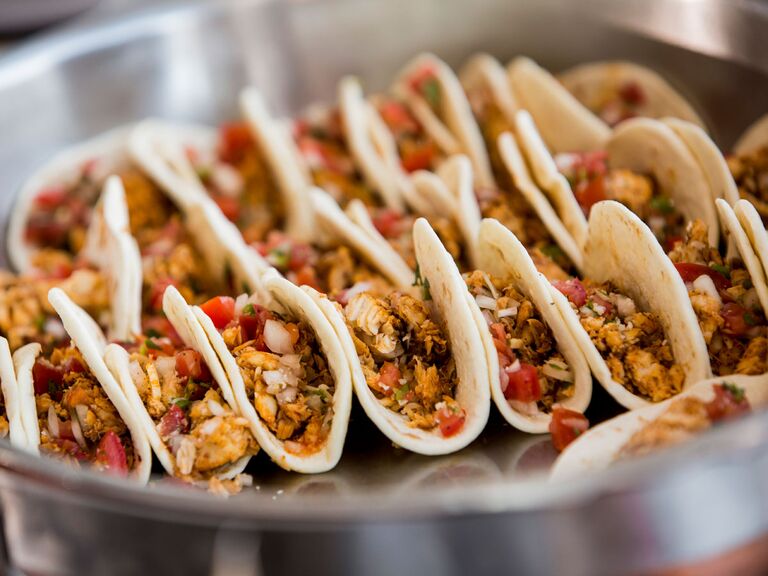 photo by
David Lynn Photography
Your guests will love a taco bar, and it's a fun way to let everyone put their own twist on their meal.
From An Elegant Formal Wedding in Mount Vernon, Colorado
Want more? Of course you do!
> Fun winter foods you'll love for your wedding
> 10 foods everyone will actually want to eat at your wedding