Yes, It's Possible to Elegantly Serve Comfort Food at Your Wedding—Here's How
Because who doesn't love comfort food?
by The Knot
Your menu options don't have to be limited to light bites and canapés like bruschetta and shrimp cocktails (although no will complain if you serve those up at your celebration). Some of the most unique menus we've seen involve heavier fare served in super-creative ways—aka comfort food with a classy twist—that every guest loves. Find some delicious inspiration below, and don't read while hungry (you've been warned). 
1. Homemade Biscuits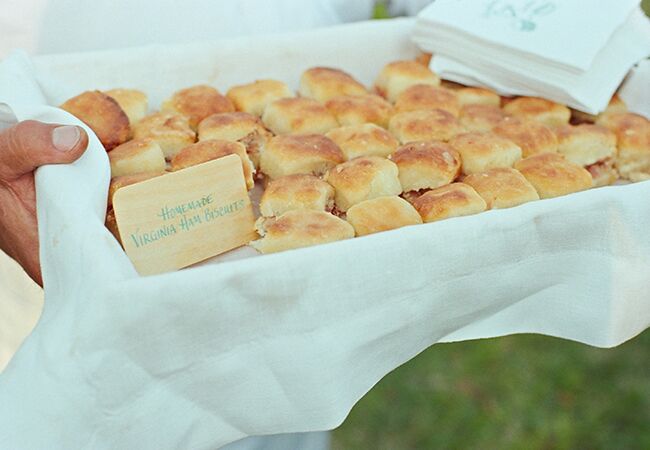 2. Mini BLTs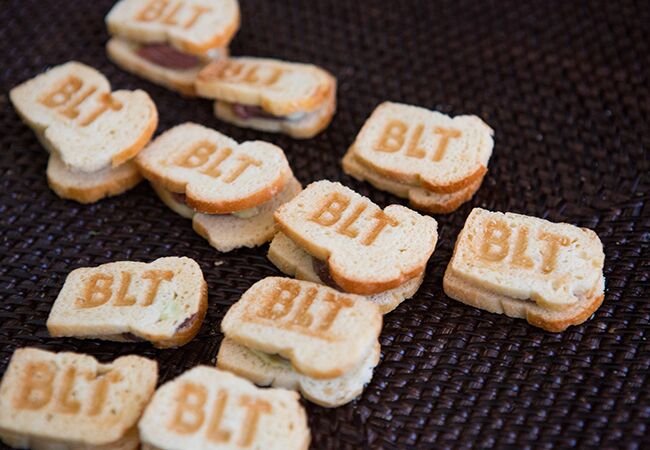 3. Tiny Cheeseburgers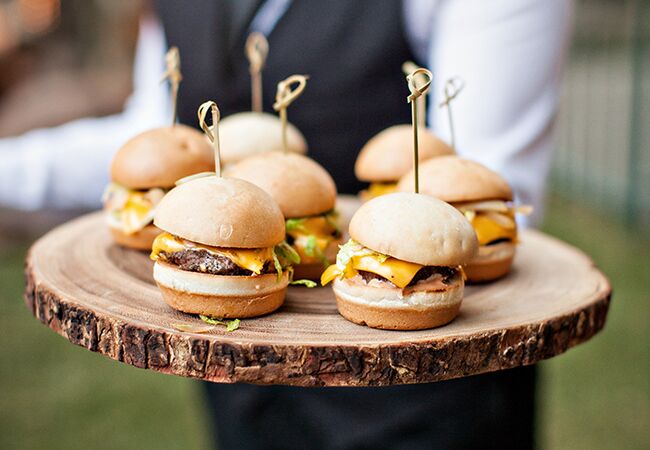 4. Cute Ice Cream Cones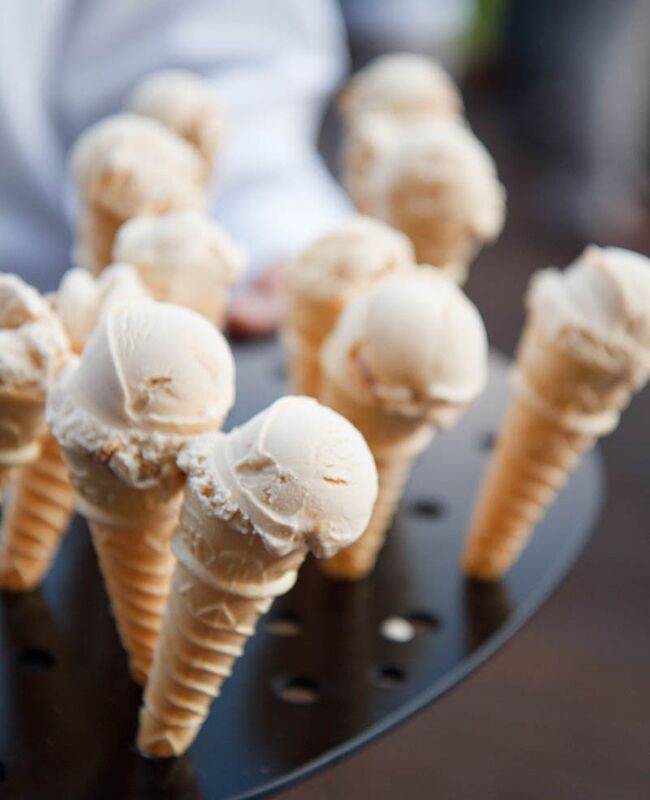 5. Pigs in a Blanket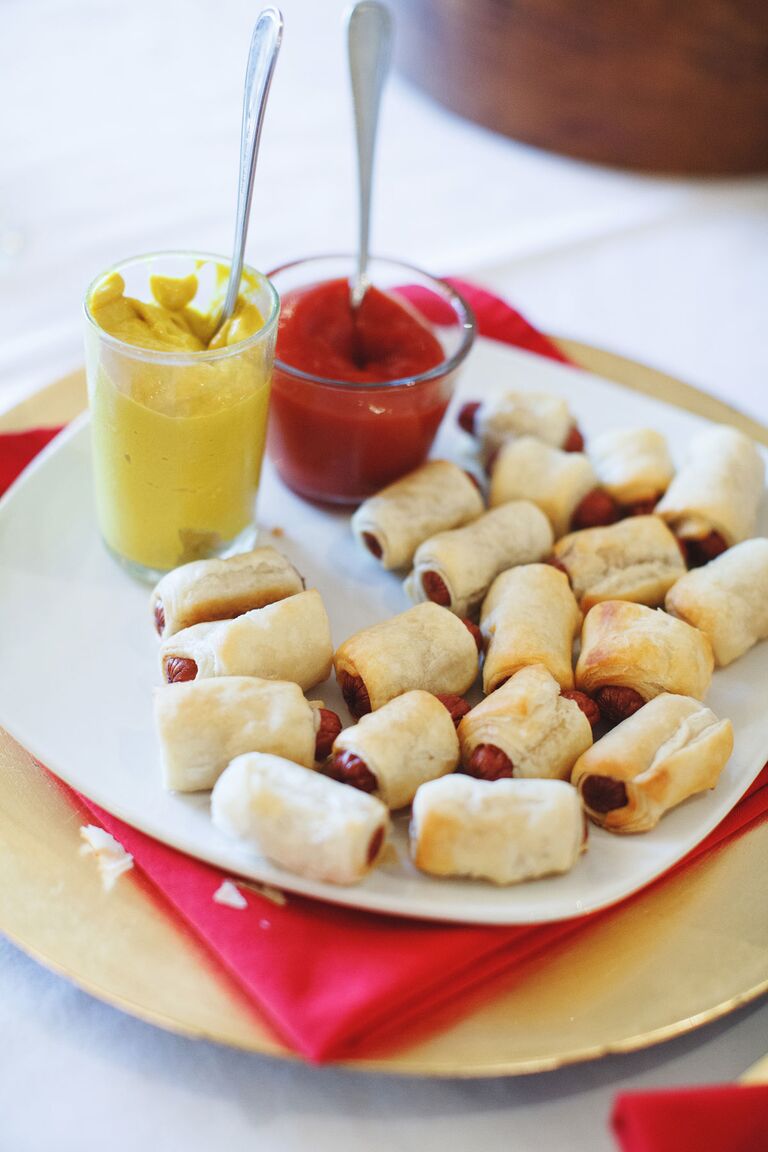 6. Classic Grilled Cheese and Tomato Soup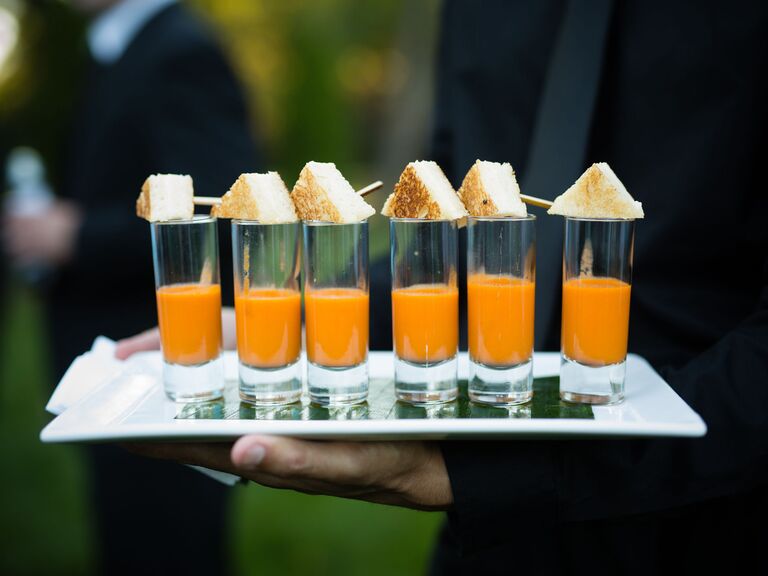 7. Southern Fried Chicken and Biscuits

8. French Fries With a Side of Ketchup

9. Playful Doughnuts

10. Savory Chicken and Waffles

11. New England Lobster Rolls

12. Fried Macaroni and Cheese

13. Milk and Cookie Escort Cards

14. Tasty Pies

15. Cheesy Pizza

16. Warm Pretzel Bar

Of course, providing a variety of delicious dipping sauces is essential. 
17. Belgian Waffles

Serve with fresh strawberries, cookie butter, ice cream, whipped cream or all of the above. The possibilities are endless. 
18. Garlic Knots

Everyone's favorite take-out finger food makes the perfect bar snack or late-night treat. 
18. Bacon-Wrapped Breadsticks

No one will see these bacon-wrapped breadsticks with tomato soup shooters coming, but everyone will love them.