8 New High-Tech Wedding Ideas You Can Use Right Now
Want a custom Geofilter exclusively for your wedding? Snapchat will let you design your own. Hands cramping from too much thank-you note writing? There's an app for that.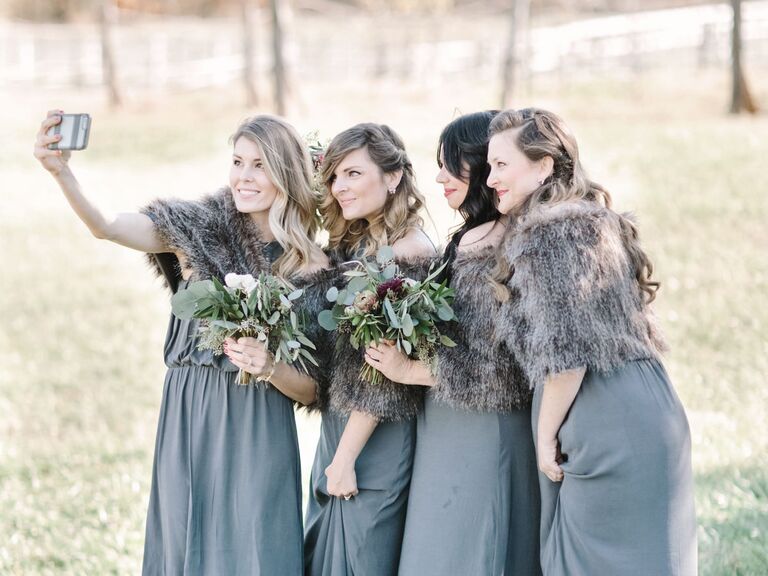 Weddings by Christopher and Nancy
Love high-tech wedding concepts, but not quite ready to use a driverless car to get to your reception, or have a light projection wedding cake? We rounded up eight of the coolest trends to try right now to add a techie touch to your wedding.
1. A robot bartender to pour drinks for your guests.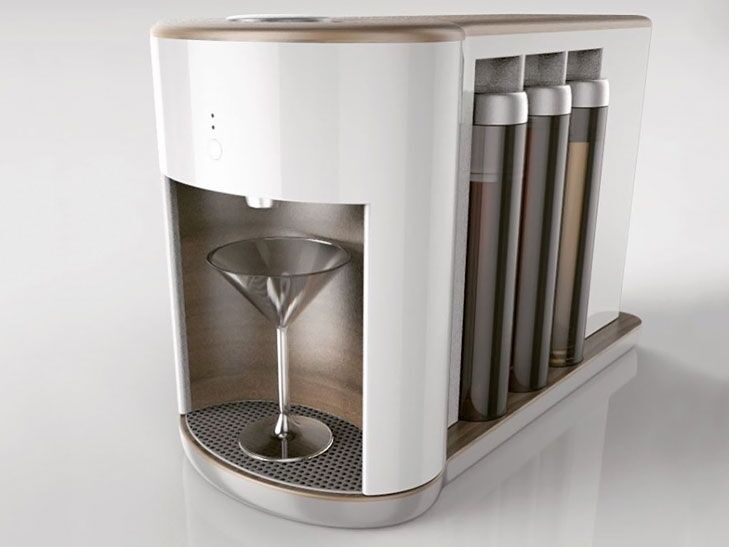 Read Next on The Knot
Your Biggest Rehearsal Dinner Questions, Answered

Read Next
Your Biggest Rehearsal Dinner Questions, Answered
One of the hottest wedding trends of 2016 is a satellite bar, which is another bar option to display your signature cocktail while the main bar serves all the other essentials. Want to up the wow factor? Let a robot bartender simultaneously serve and entertain your guests on a satellite bar during the wedding or at your after-party to keep the celebration going, long after the human bartenders have left. Some companies' robot bartenders (which you can buy or rent) look more like Keurigs, while others have robotic-looking "hands" and "arms" that serve a variety of classic cocktails. We also love the idea of putting one on your registry, like this Somabar model, so you can make your signature sip and other favorites at home.

Read Next on The Knot
Your Biggest Rehearsal Dinner Questions, Answered

Read Next
Your Biggest Rehearsal Dinner Questions, Answered
2. A 360-degree live stream so your loved ones who couldn't make it can feel like they're there.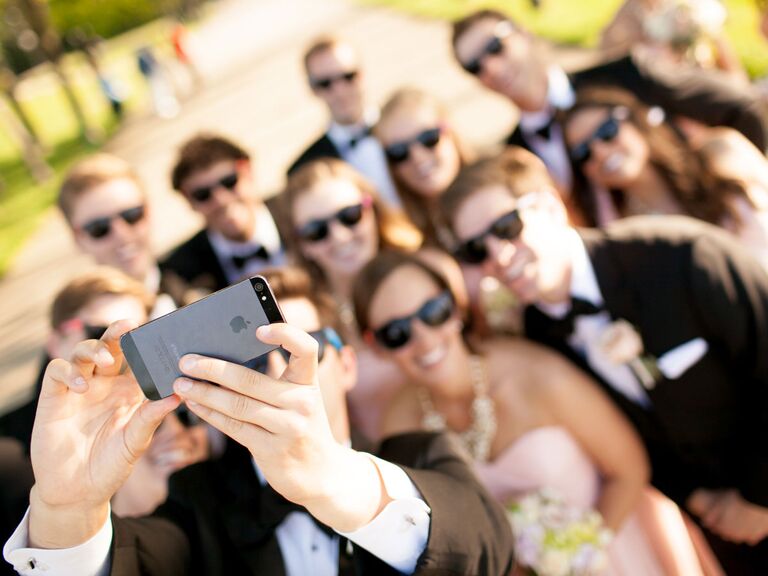 Ever since Facebook and YouTube launched their 360-degree video capabilities, lots of couples have started looking for a similar live stream experience so their friends and family members who aren't in attendance can see every moment of the ceremony. Videographers and tech companies such as WebWed are taking note. Through its app, you can send your guests a digital invite to privately 360-degree live stream your wedding on their mobile devices.
3. Hologram selfie booths to up your Instagram game.
Don't get us wrong—photo booths aren't going anywhere. And we don't want them to! Photo booths have been a mainstay at weddings for a long time, and they're always a reliably fun activity for you and your guests to create memories (especially if you have a bunch of hats, accessories and silly mustaches on hand). But if you want to take a cue from music festivals for the past few years, holograms have been on the rise in making performances even more notable. Make the concept your own by renting one of holographic technology company VNTANA's newest concepts, The HOLLAGRAM Selfie, a new augmented-reality, interactive photo booth. Guests can create actual holographic doubles they can see live right before their eyes, and interact directly with holographic objects, like a celebrity, product or any other object by moving their hands in front of the display. You can let your imagination run wild with personalization possibilities.
4. 3-D printing with new materials like metal for awesome, make-them-yourself favors.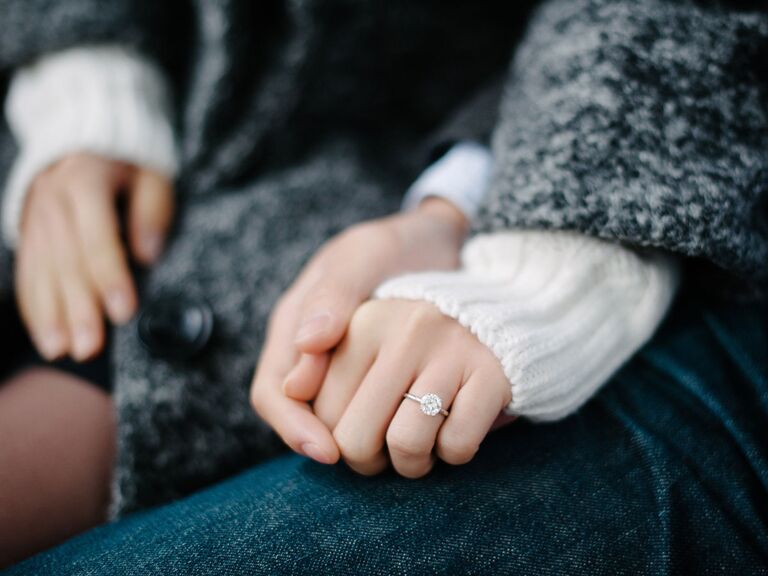 Get excited: The 3-D printing trend now encompasses more than just paper, plastic and edible materials. Companies like Shapeways offer all kinds of 3-D materials that make for unforgettable favors and accessories. How cool would it be to have customized silver key chains, gold cuff links, platinum jewelry or even shoes custom printed just for you? You can shop an array of 3-D printed items created by independent designers on Shapeways.

5. Snazzy custom Geotargeted Snapchat filters for a social-friendly affair.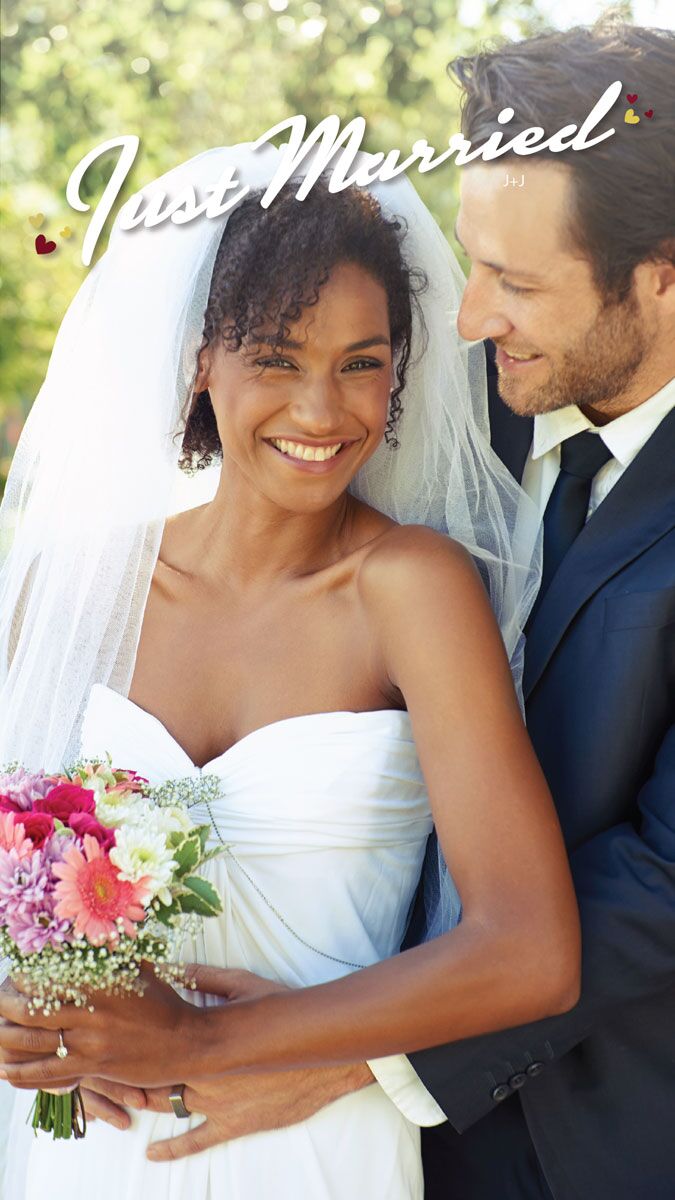 For couples who are encouraging social media at their wedding, we think having a custom Geotargeted Snapchat filter for your ceremony and reception is an absolute must. Why? Most people are going to Snap at your reception anyway (since it's going to be insanely awesome), so you may as well up the personalization factor even more. And it won't cost you much either—pricing starts at $5 and goes up depending on a few factors. To create your own personal Geofilter, follow Snapchat's guidelines to design it, and specify your geofence and the date and time period of your wedding. Snapchat will then need to approve your submission, which takes one business day. If your graphic design skills are lacking, use one of its existing wedding templates—they're supercute. But if you want an original filter, there are companies out there who will do the work for you, like Filtered Vows and My Custom Snap Filter. Its design gurus will connect with you to create unique Geofilters that perfectly suit your personalities and vision. And besides multiple filters, the package fees also include Filtered Vows handling correspondence with Snapchat. 
6. This app that'll make your hand cramp way less from writing thank-you cards.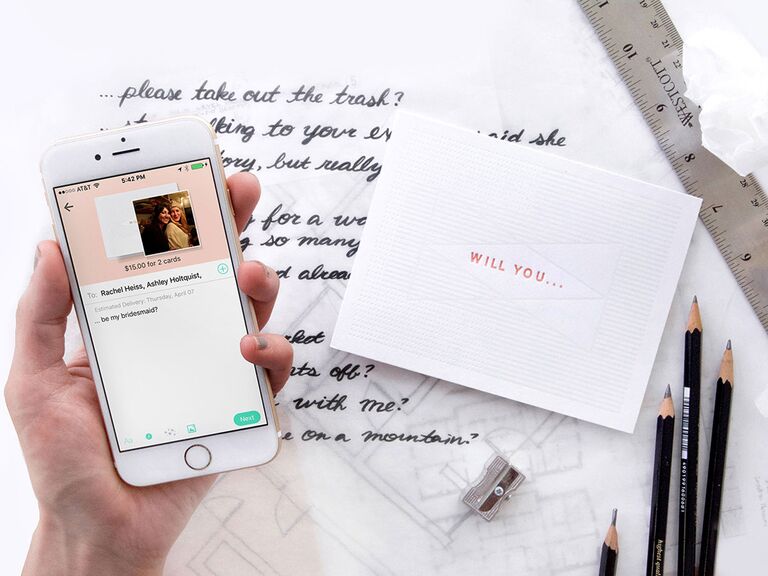 We know how much fun it was to register for your gorgeous new bedding and china sets, but when it comes to penning thank-you cards for every last piece, you and your partner may be a little intimidated by the sheer amount of thank-yous, and your handwriting after penning only five of them may start to suffer (think about it—when's the last time you wrote this much by hand?). Enter Punkpost, a genius app that won't make your hands cramp up at all. All you have to do is select a beautiful letterpress card (they come in a variety of designs), type your message and the address, and one of Punkpost's talented artists—yes, a human scriptist, no fonts or robots here—will handwrite it for you and drop it in the mail within 24 hours. You can even choose the handwriting style you want and view the cards before they go in the mail. For $6 a card with postage included, your hands won't hurt and your handwriting won't get sloppy as a result—just think of it like you're sending texts to 200 of your loved ones.
7. Being able to take raw video footage from social media and turn it into a memorable video.
Before we go any further, we've got to say this: Videographers are one of our must-have wedding pros—period. Not only do they capture each beautiful, important moment of your day, but they do it in a way where every edit, musical choice and other audio flows together seamlessly to have a priceless memory of your wedding. That said, in this evolving digital age, there are tons of other wedding video footage that your guests will capture on their phones and electronics too. Let's face it—you totally want to see the results from the best man's GoPro he strapped to his head during the garter toss, and your bridesmaid's Snap stories when you were busy getting your hair and makeup done. Companies like WeddingMix, ProEditors and BlushDrop take all your raw footage—no matter what type of device or platform it came from—and turn it into one cohesive video that's a fun accompaniment to your videographer's. (You can even see if that's something your videographer is willing to take on too.) They even have a custom landing page for guests to upload footage and use their software to search the Internet for hashtags associated with the wedding and incorporate those clips as well.
8. Hoping for cash instead of gifts? Use The Newlywed Fund, a personalized cash registry on The Knot that makes asking for money classy.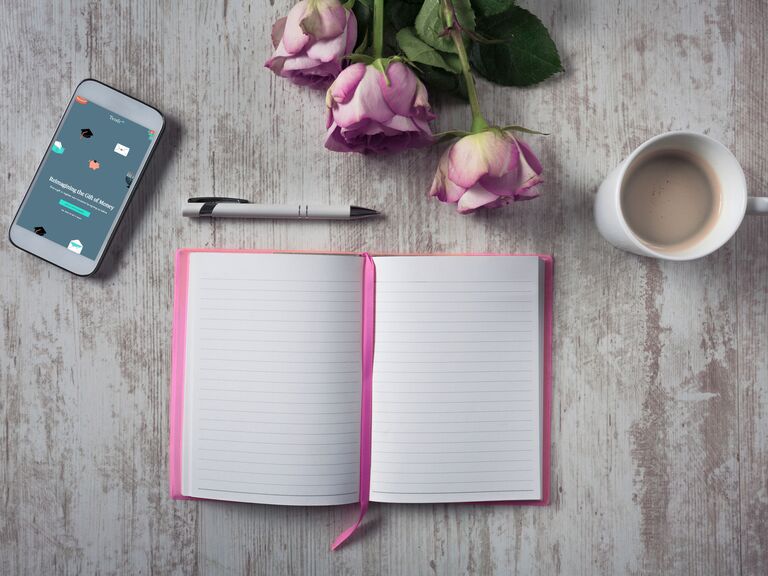 We get it: Sometimes, all you want is money for a wedding gift, especially if you and your partner have been living together for a long time and have everything you need, or you're super-close to being able to put a down payment on a home. But even though we get it, asking for money as a gift does take some finessing and being mindful of etiquette rules. While we always think having a traditional registry with at least a few options is necessary for your guests who want to give a tangible gift, we also know that cash is sometimes preferred—so that's why The Knot created The Newlywed Fund. The Newlywed Fund is a classy cash registry that allows you to ask for cash (and for your guests to gift it) in a more meaningful way by specifying exactly what each monetary gift is going toward. And better yet, it appears right alongside your traditional registry with The Knot, so guests can conveniently see what's been purchased and what's still available to give. Setting up your own digital cash registry couldn't be easier. Just go to The Newlywed Fund website where you can add in as many cash funds as you'd like—we even give you suggestions, or you can simply customize your own. There's a spot to name the fund and add a note to your guests about why this fund is important to you.