The Best Type of Cocktail to Serve at Your Wedding (Plus 5 Other Bartender Secrets!)
"You need to know your guests, otherwise you can end up with a bunch of wasted product and a bunch of people drinking vodka sodas."
by Lauren Kay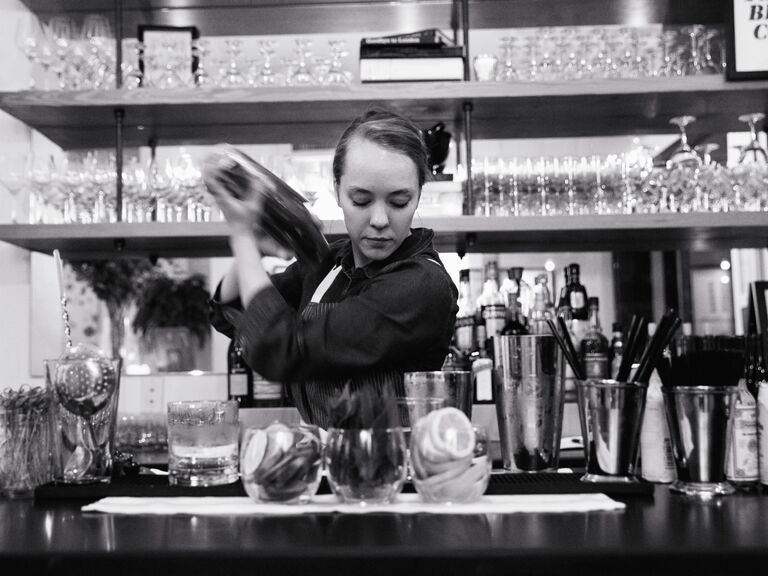 Picking a signature sip can be hard. You want it to reflect your personalities as a couple, but you also want to make sure it's thoroughly enjoyed by each and every (above 21) guest. This is exactly why we turned to Kit Stanley, the bar manager of Haven's Kitchen, for some expert advice on how even the most basic drinks can be spun into a customized cocktail. Stanley didn't stop there, she created three steal-worthy cocktails that are guaranteed to please even the most highbrow of cocktail snobs. Stanley started bartending when she was 19, so we figured she's got some more wisdom up her sleeve that we can learn from:
1. What are the essential bar tools every couple should own?
Bar tools are funny, because they're designed for bartenders' speed and efficiency. Only a couple are completely non-negotiable. You can get by using a normal spoon for a bar spoon and any sort of measuring device, but it's really hard to cheat a good cocktail tin and hawthorne strainer.
2. Does practice make perfect—how can you learn to mix good drinks at home?
You have to make a lot of drinks to know what you like and how to create them consistently. It's really helpful to have a base knowledge of what cocktails are and their history, though. When you discover that all drinks are essentially variations of four basic recipes, you really learn how to order and craft cocktails easily. That's why I love teaching cocktail classes at Haven's Kitchen. A clueless person can become a fairly confident one in two hours. After that, it's all practice. Delicious, intoxicating practice.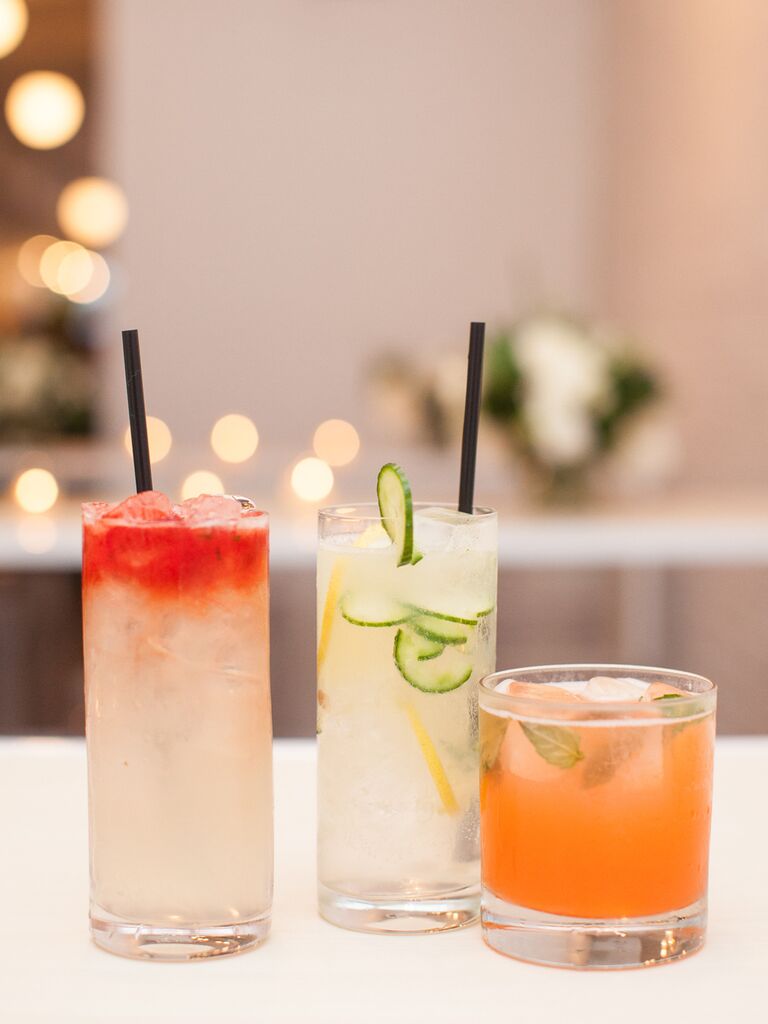 3. What's the best kind of drink to serve at a wedding? Should it be your favorite, or a crowd pleaser?
People often make the mistake of serving their favorite cocktails. It's great if you love a martini, but most of your guests are not going to want to drink that all night. You need to know your guests, otherwise you can end up with a bunch of wasted product and a bunch of people drinking vodka sodas. It's ideal to have something elegant and spirit forward, but absolutely necessary to have something that is easy drinking with more alcohol dilution.
4. Any tips for elevating cocktail presentation? Is it about the glass? The garnish?
Drink styling is really dependent on your event. Think about what is important to you. Is it clean, classy presentation? Then stay away from the colorful paper straws and themed flags. If you want some whimsy and fun, add some fun cocktail picks or glassware. I love using garnishes to create the style you want. You can create citrus peel flowers, hearts or rings; bitters can be used as pretty floats and can even be dashed or sprayed into egg white cocktails with stencils. All of these things are super instagram worthy, but purposeful for flavor and aroma.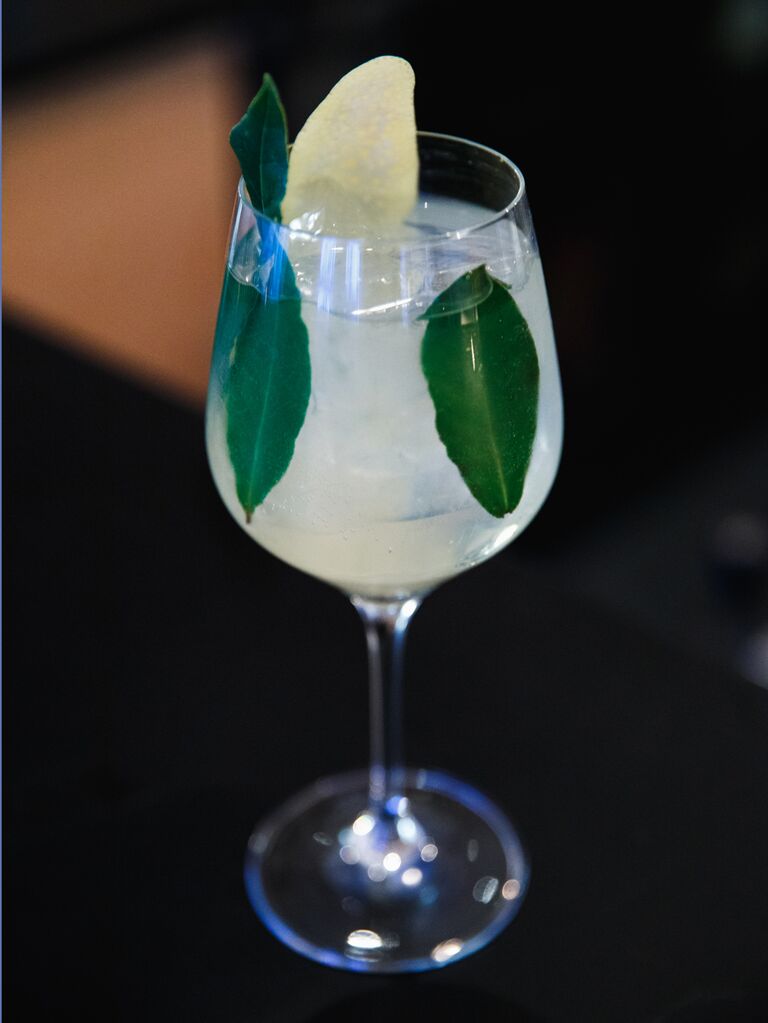 5. What's your favorite cocktail to drink and why?
I love a good Negroni. It's not unusual that I walk into a favorite haunt and have a Negroni in front of me before I order. It's that kind of love affair. It's a forward drink with equal parts of a sweet, spirit, and bitter. The vermouth is beautifully earthy and sweet with a soft texture, which balances the fierce bitter from Campari and is rounded out with some gin for extra herbal infusion and fortification.
6. What's your favorite cocktail to make and why?
My favorite cocktail to make is always something that's enjoyed by the person drinking it. It doesn't matter if I like it, if the person who ordered it hates it. That being said- cocktails with egg white! They're super sexy to look at and have the most amazing texture and dryness.
Inspired to mix up some spirits? Check out Stanley's recipes right here.