11 Romantic Ways to Fill Your Wedding With Candlelight
Whether you're saying "I do" in a lush garden or modern loft, let there be light with these pretty candle décor ideas.
What's not to love about candles? They're beautiful, romantic, affordable, practical and symbolic—everything you're looking for to create the perfect ambience in your ceremony and reception spaces. From glass hurricanes and twinkling votives to homemade favors and hanging lanterns, here are 11 stunning ways to dress up your wedding venue with candlelight.
1. Light Your Escort Card Table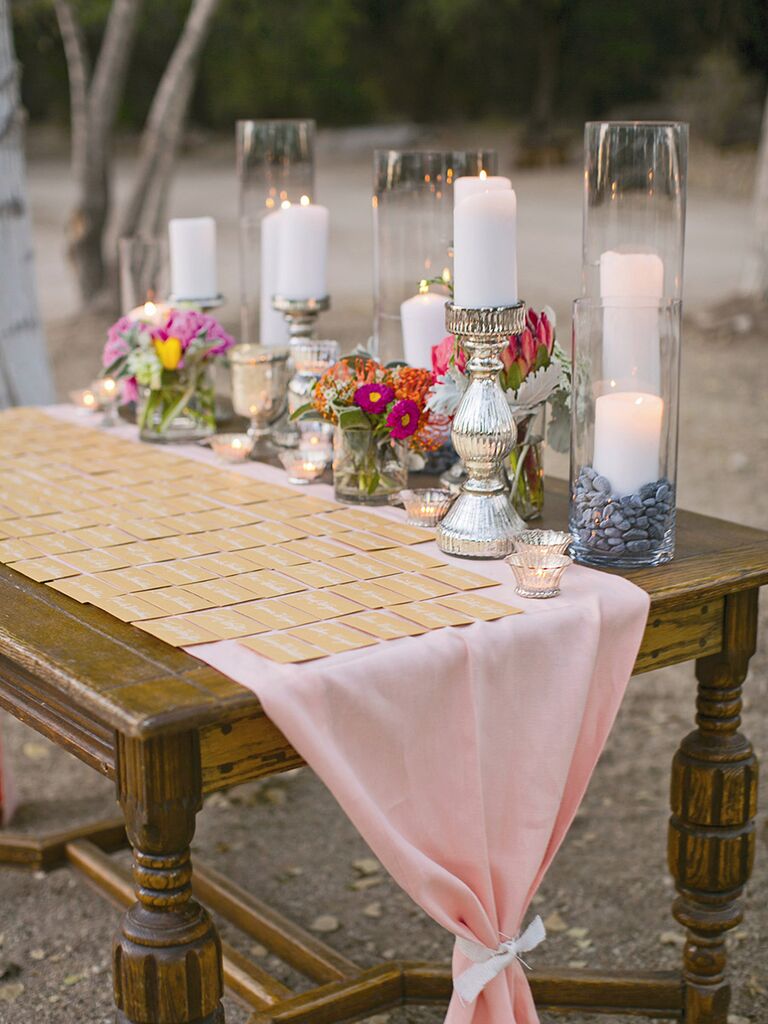 From: A Romantic Desert Wedding in Tucson, Arizona
2. Suspend Whimsical Bubble Votives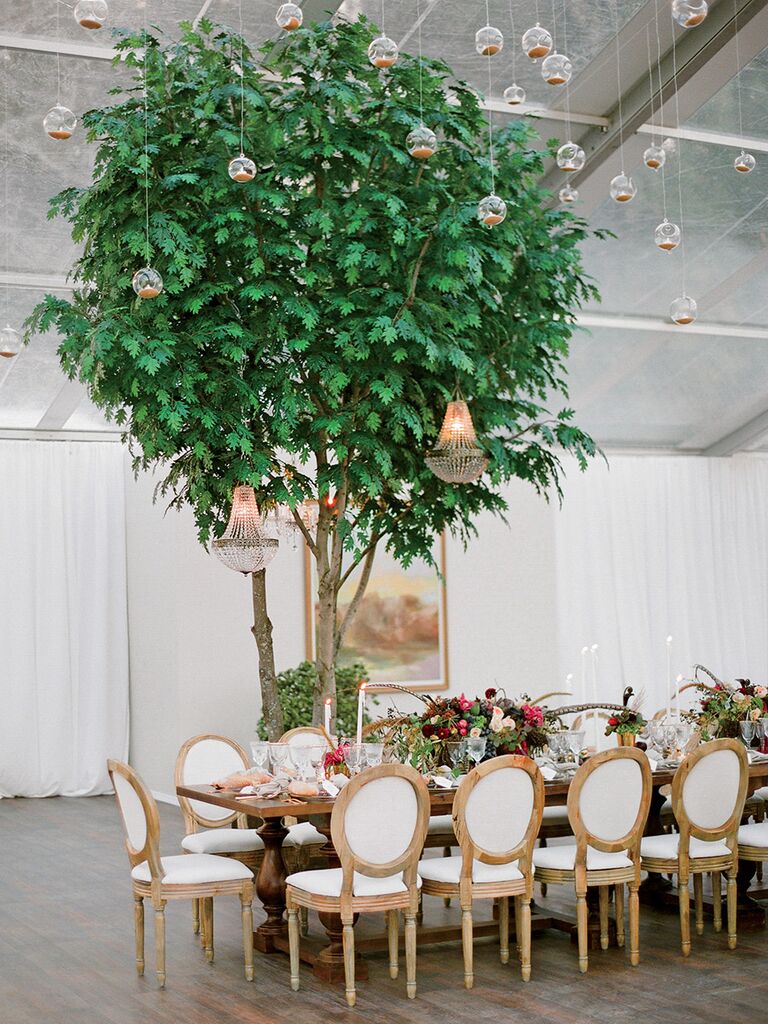 From: An Eclectic Wedding at Miller Nurseries in Canandaigua, New York
3. Scatter Clusters of Hurricanes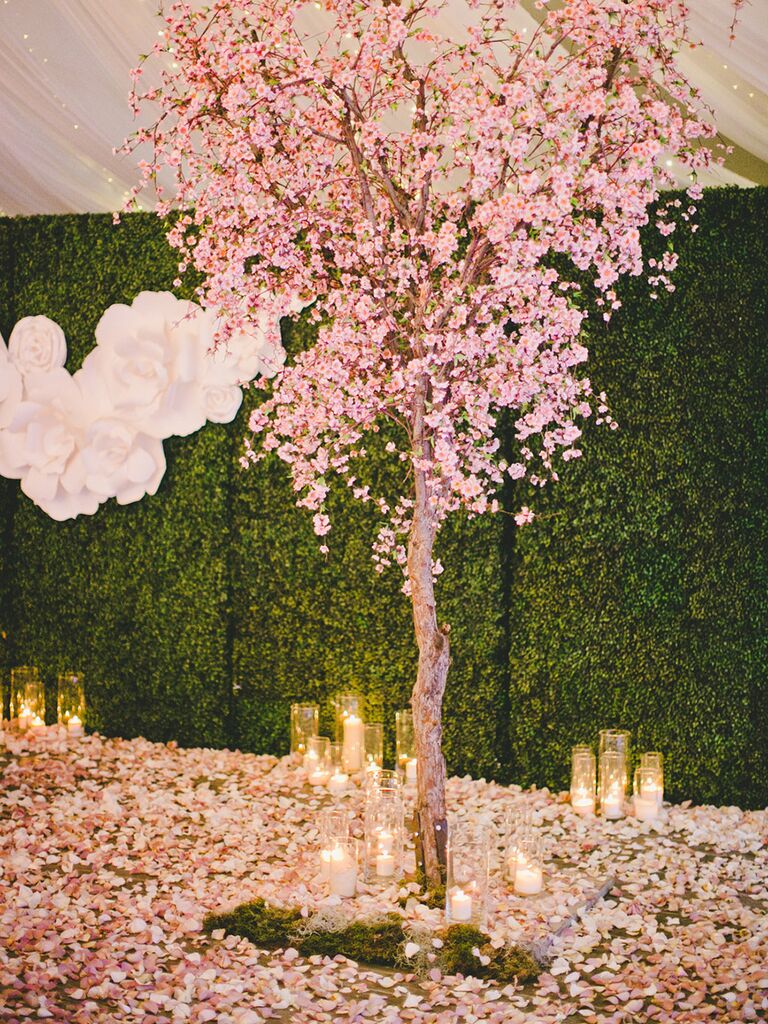 From: A Romantic, Garden-Inspired Wedding at Calamigos Ranch in Malibu, California
4. Line Your Banquet Tables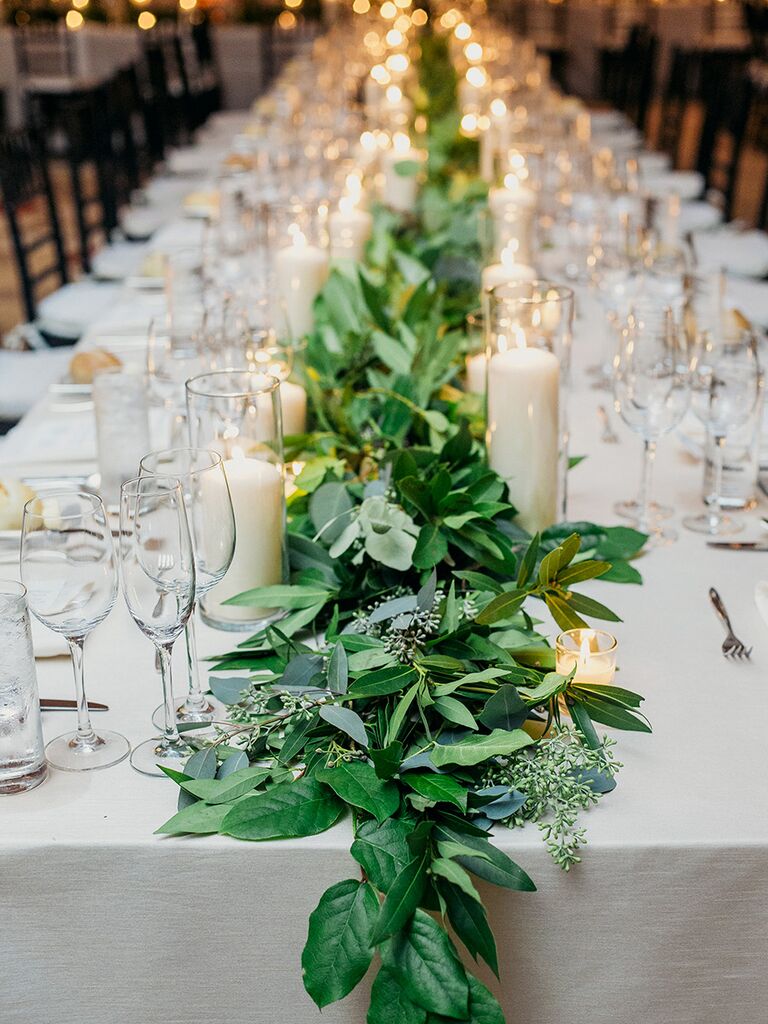 From: A Modern, Elegant Wedding at the Mandarin Oriental in Washington, DC
5. Lead Guests Inside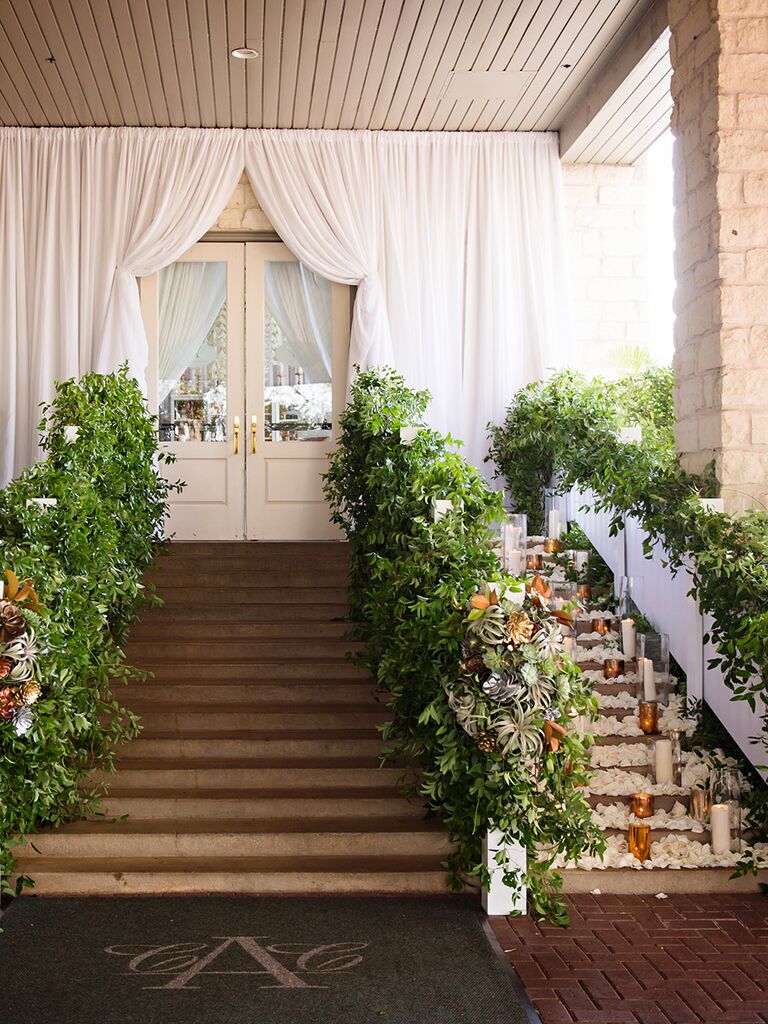 From: An Over-The-Top, Luxe Wedding at Austin Country Club in Austin, Texas
6. Offer DIY Candle Favors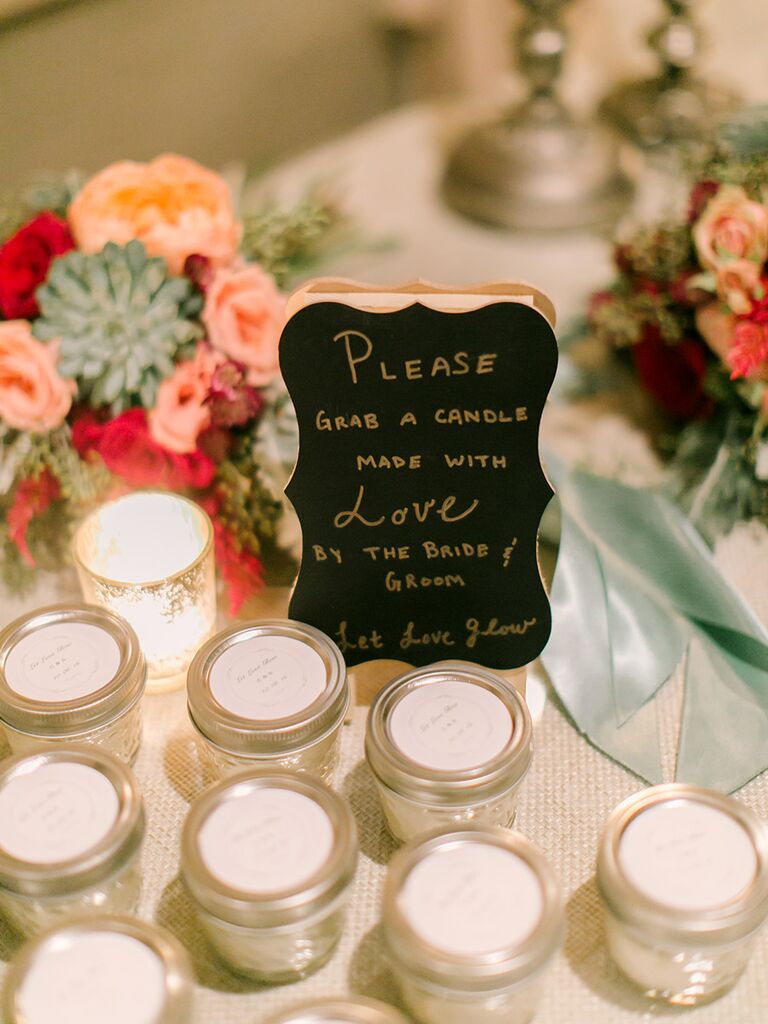 From: A Whimsical Autumn Wedding at Lord Thompson Manor in Thompson, Connecticut
7. Play With Various Heights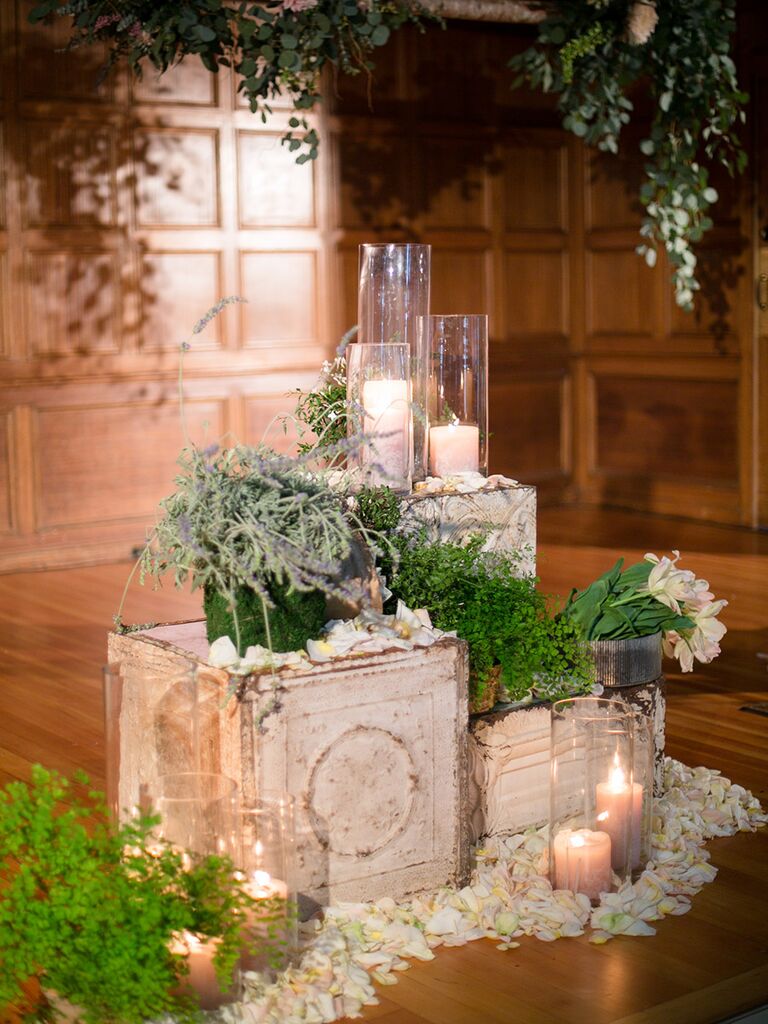 From: A Modern, Bohemian Wedding at the Loft on Pine in Long Beach, California
8. Fill a Candelabra With Blooms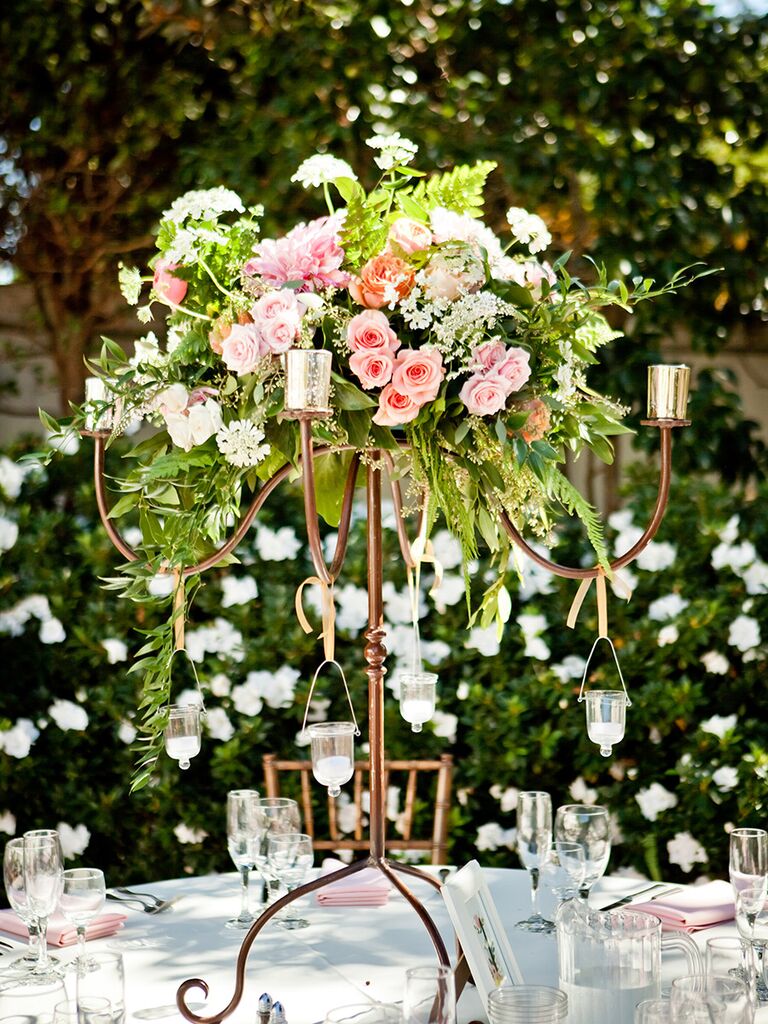 From: A Glamorous, Garden-Inspired Destination Wedding at Darlington House in La Jolla, California
9. Give Your Aisle Some Glow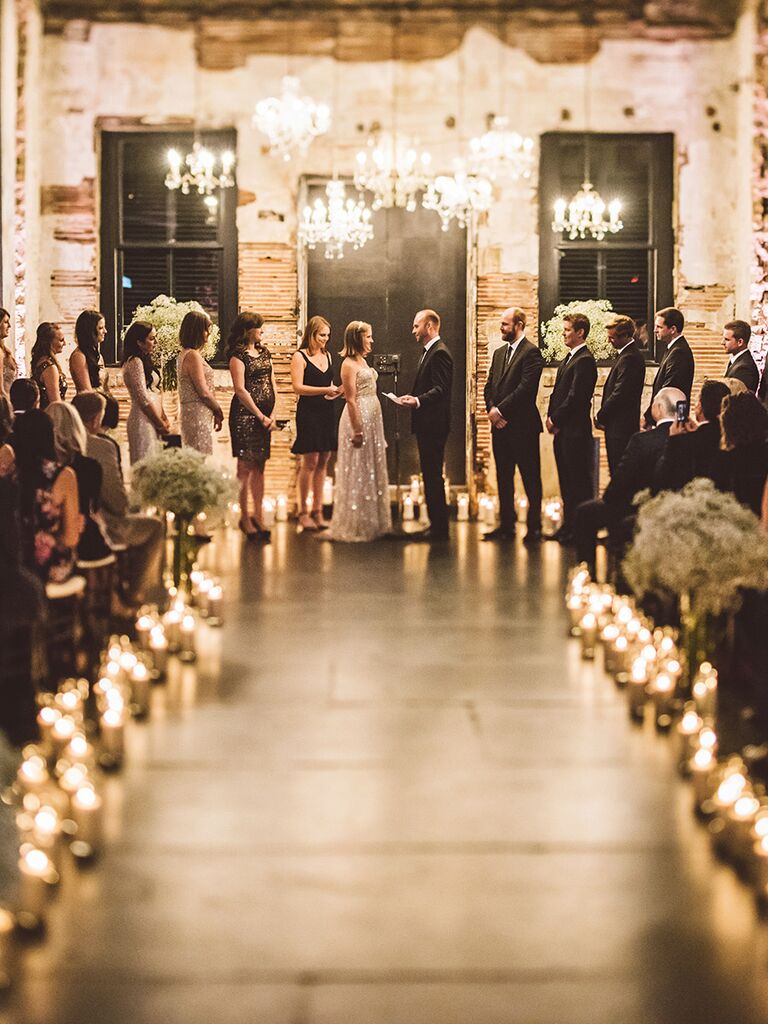 From: A Romantic Loft Wedding at Aria in Minneapolis, Minnesota
10. Go Vintage With Glass Candlesticks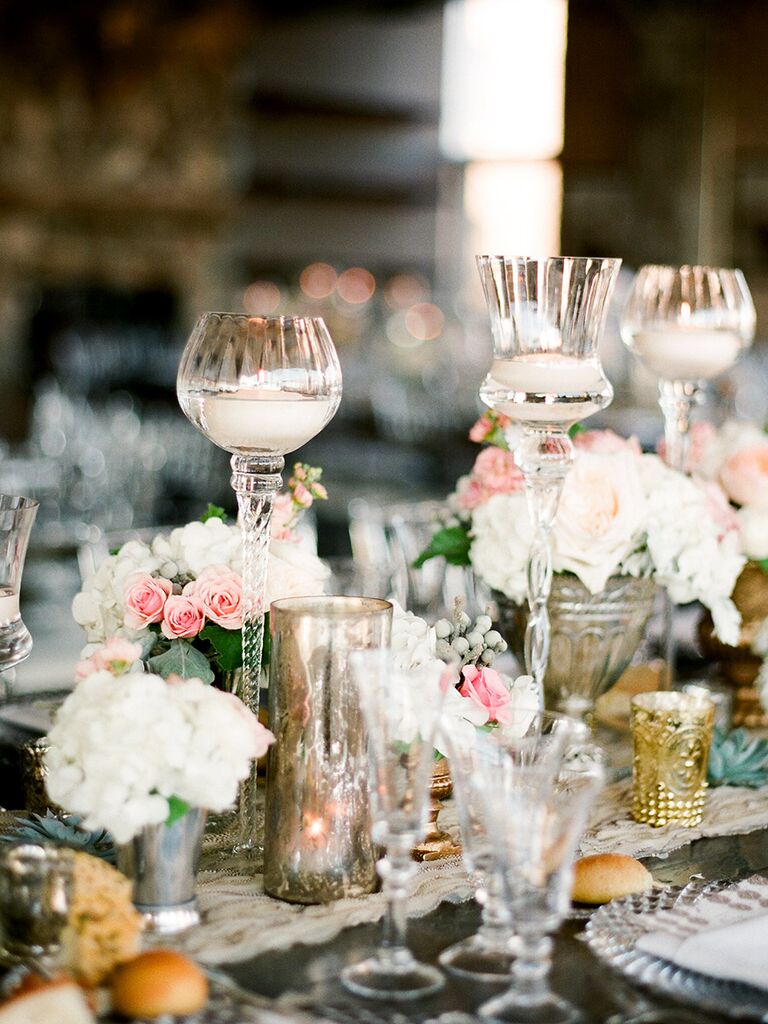 From: A Chic Vintage Wedding at Room 1520 in Chicago, Illinois
11. Hang Lanterns From Trees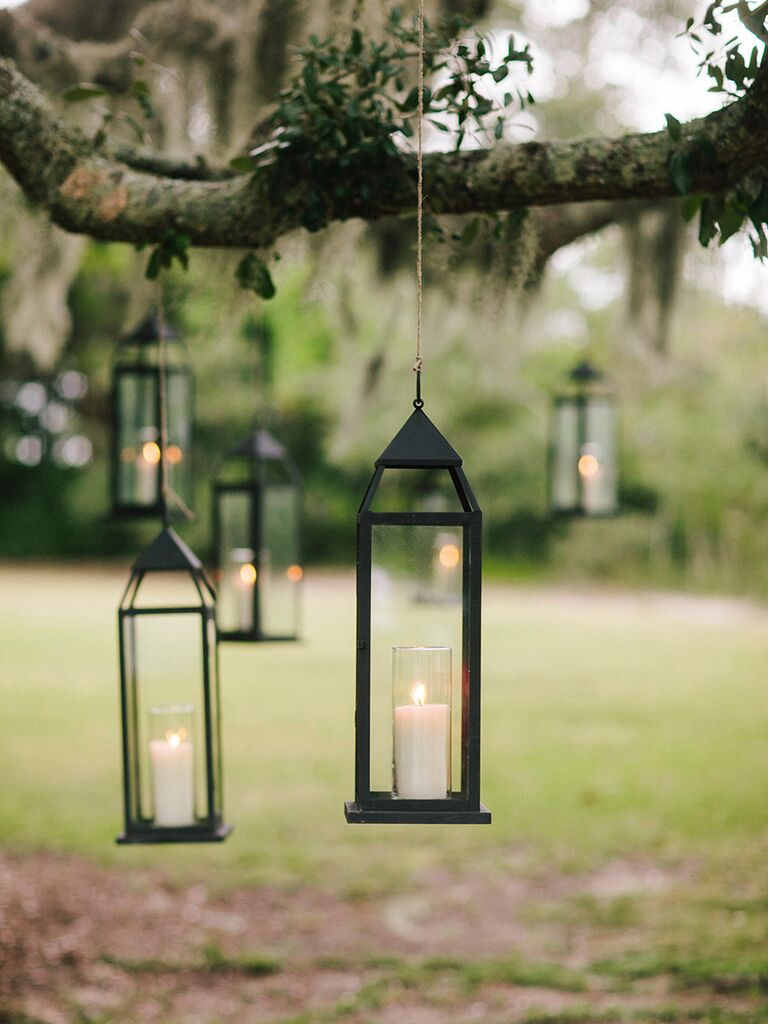 From: A Romantic Garden-Inspired Wedding at Bald Head Island Club in Bald Head Island, North Carolina