These Cracker Barrel Engagement Photos Are the Cutest Thing You'll See All Day
Featuring rocking chairs and a game of giant checkers.
When you think of Cracker Barrel, visions of fluffy biscuits smothered in butter and honey might come to mind—but newlyweds Ashley and Sam automatically think of their love story. The Florida natives first met in 2015 through their church and enjoyed their first date two months later at Cracker Barrel (which happens to be their favorite restaurant) where they dined on breakfast for dinner while instantly starting to fall for each other.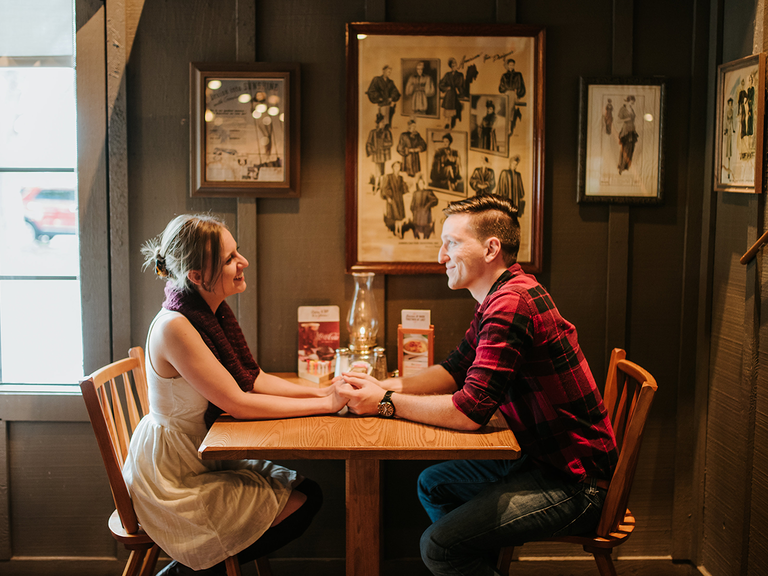 ​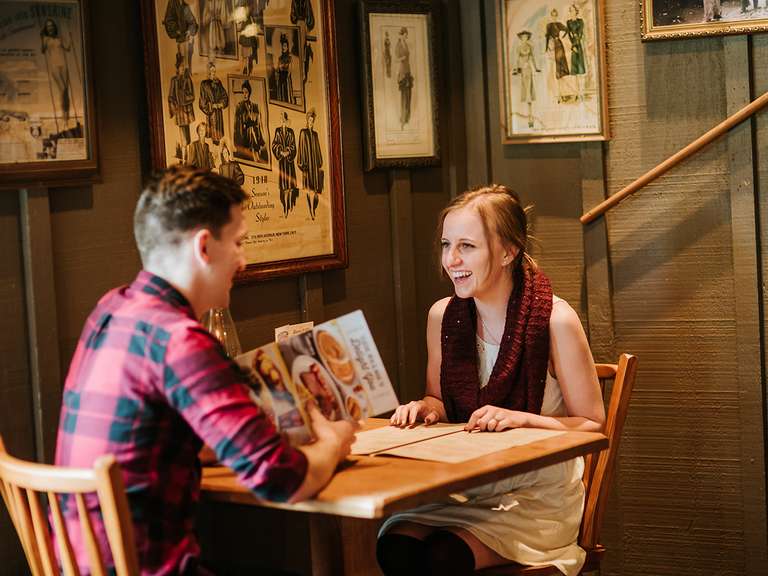 Their first date went so well that Ashley asked Sam to take her to Cracker Barrel once a month for the rest of their lives. So sweet! Over the next two years, Ashley and Sam shared a date night at Cracker Barrel every month to remind them of their first of many amazing meals together.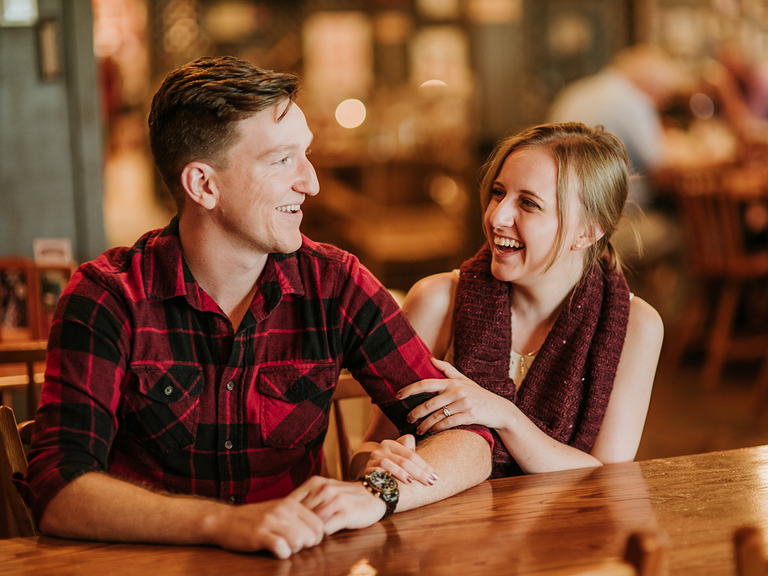 ​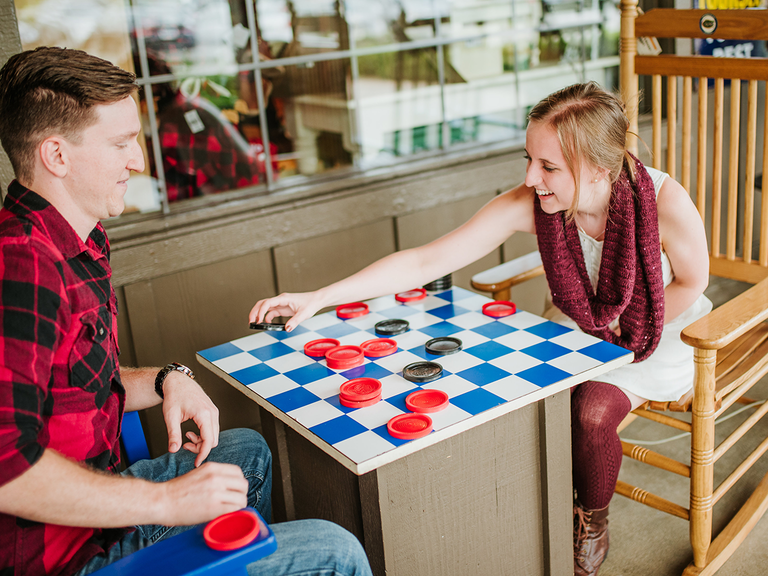 The night they got engaged, Ashley and Sam went to Cracker Barrel for dinner before Sam popped the question on his grandfather's dock, surrounded by rose petals, twinkling lights and a beautiful sunset.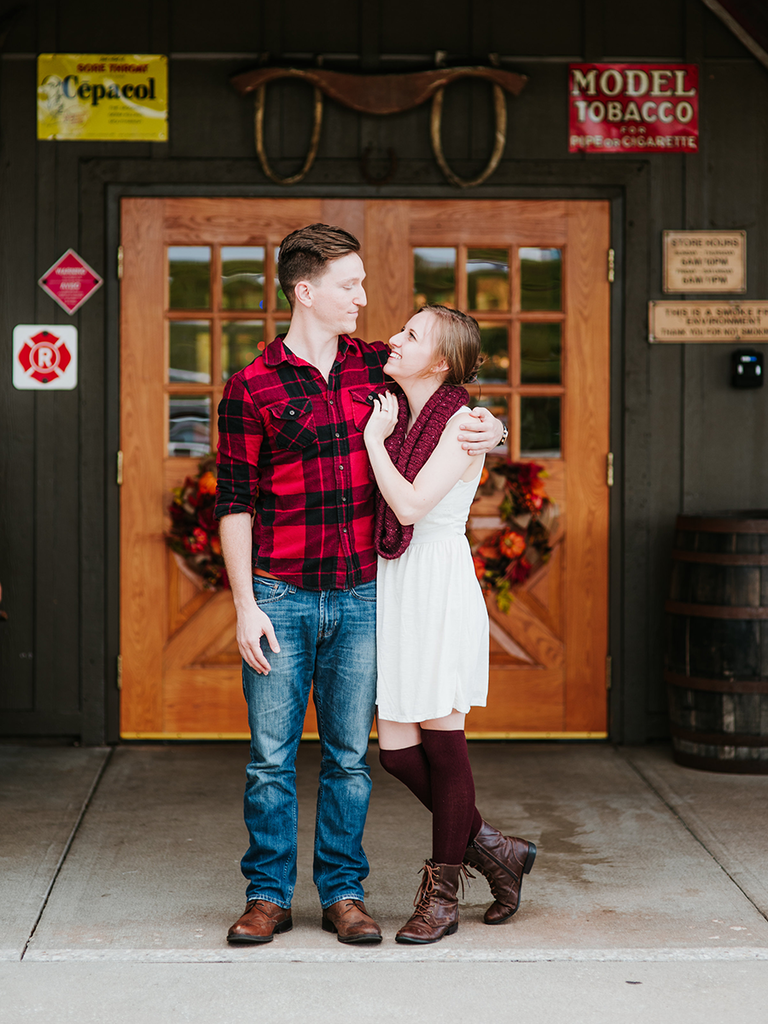 Shooting their engagement photos at Cracker Barrel surrounded by rocking chairs and familiar, rustic décor was a no-brainer for these two.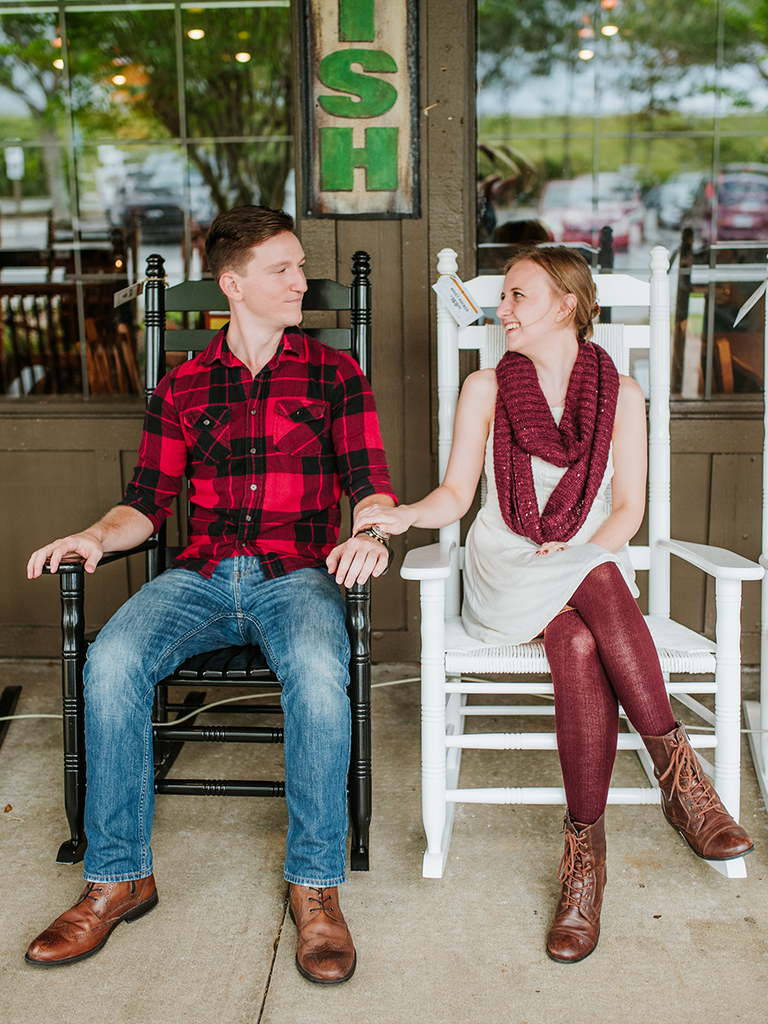 ​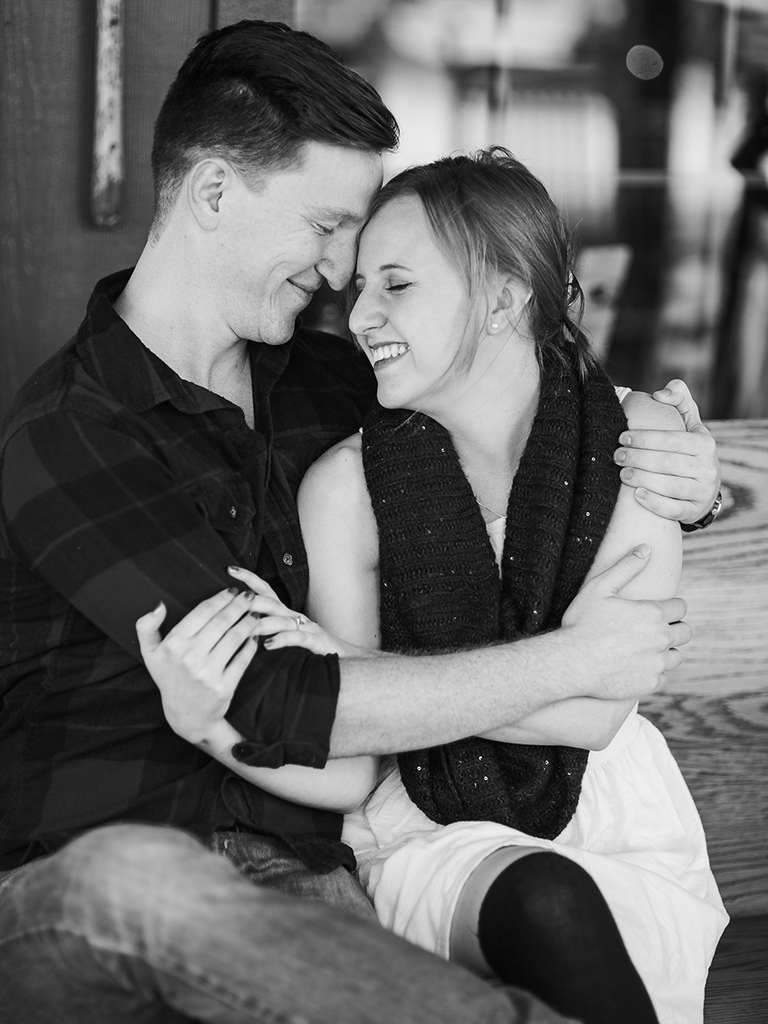 The couple married on December 13, and we hope they continue their monthly Cracker Barrel tradition for years to come.