Wedding Photographer's Virtual Engagement Sessions Go Viral During Coronavirus Pandemic
It's a new way to help couples celebrate.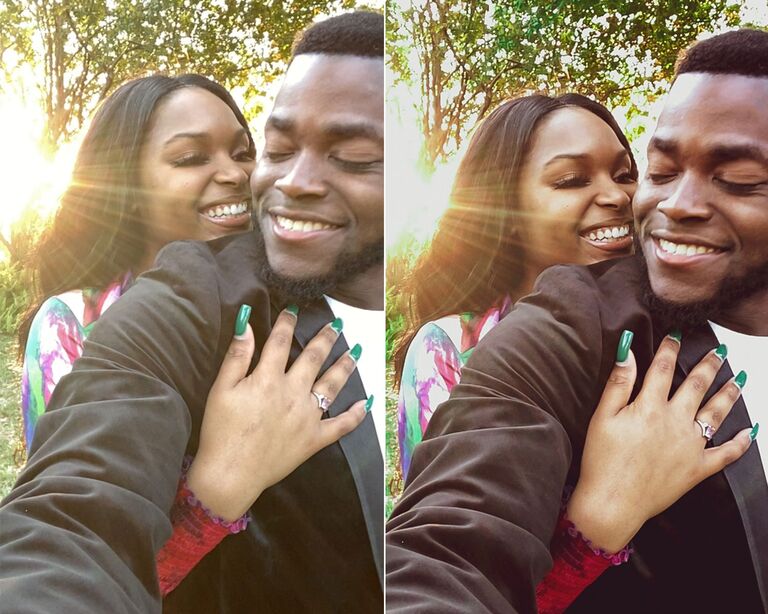 Kareem Virgo / Reem Photography
One South Florida-based wedding photographer is bringing a smile to couples' faces from his own home during this time of quarantine. Kareem "Reem" Virgo, like many other wedding vendors, recently saw a drastic decline in business given the uncertain times ahead. But the self-described "comedian" didn't want to let the circumstances get him—or couples—down, so he and his wife came up with a sweet way to celebrate love while still abiding by the CDC's regulations of social distancing.
"My wife and I were thinking of creative ways for us to connect with people through photography," Virgo tells The Knot. "She came up with the idea of using the FaceTime photo feature and posing people like we do during our in-person photoshoots. We asked some friends if we could test it on them and to our surprise it not only worked but it was a lot of fun!"
Virgo's shared his idea to his wedding photography website and social media channels, and couples responded positively to the photographer's original idea.
"I know we're in a very interesting time right now, but I definitely wanted to help spread some positivity," he wrote in late March. "Virtual photoshoots via FaceTime. Schedule a slot and share with a friend. We'll be here taking virtual sessions all day … literally."
According to Virgo's site, the free session includes a 5-10 minute photoshoot, with the promise that Virgo and his wife will make sure to help couples look their best given the circumstances. ("Fellas, barbershop closed? Don't worry I got you with the edits!" Virgo wrote on Instagram.)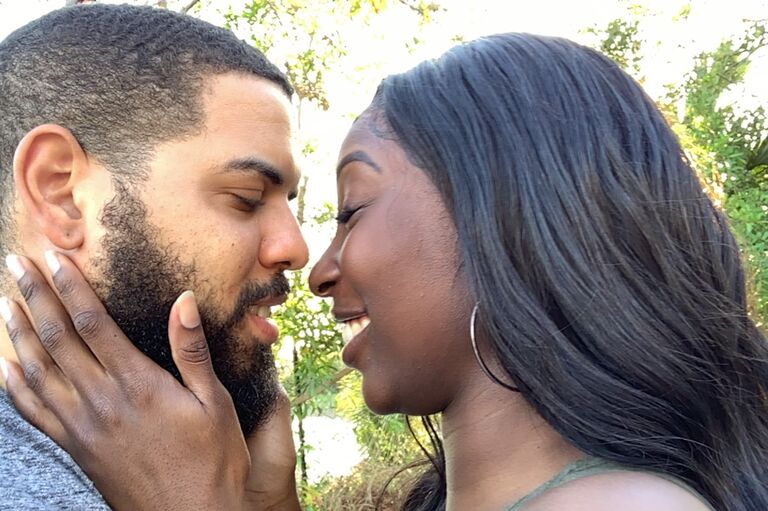 Other tricks and tips the photographer shared on his website include encouraging couples to dress up; to use selfie sticks, gimbals, or tripods; and to find unique areas in or around their home to stage the shoot.
Virgo says the main challenges that he's faced thus far have been purely logistical. "Since the person has to hold the phone themselves, we face a new challenge of having them position the camera so that we can get the best shot possible," he tells The Knot. "We also must consider factors such as Internet connection and holding the phone stable."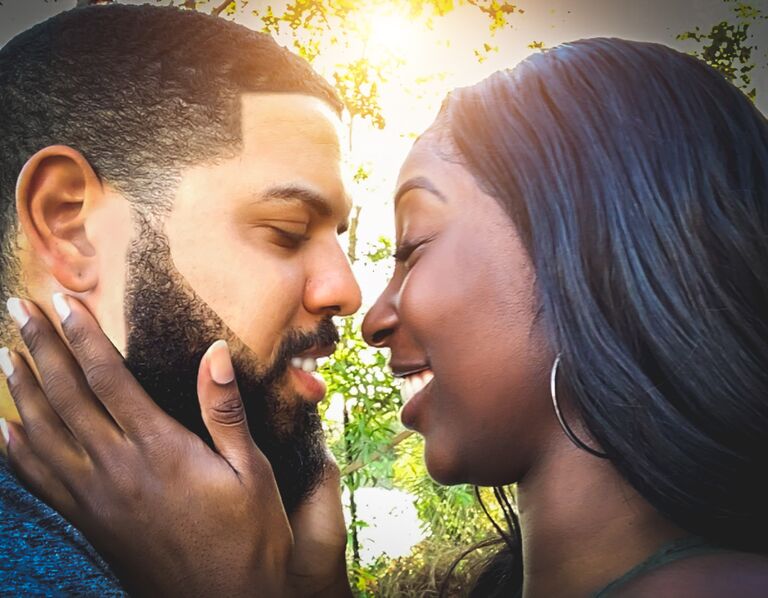 On his site, Virgo requires that couples use an iPhone, likely exactly because of these technical issues. "The response has been amazing!" he says. "We did not think that people would even take this idea seriously, let alone show us the overwhelming amount of love and support. After just two days of announcing it, we have received over 100 appointments."
On a more serious note, the former accountant says there are a few things that couples waiting out the pandemic can do in the meantime to ensure that their wedding plans go as smoothly as possible once regulations are released and life largely starts to go back to normal.
"Talk to your vendors," he says. "Get acquainted with your vendors' contracts and precautions being taken. Update your guests as soon as possible on potential decisions. Get an idea of how they are feeling, especially if they are traveling. Post updates via your wedding website or mass email."
And just to be on the safe side, Virgo says, "develop a Plan B. Speak with your planner, coordinator, and family for guidance. Event insurance protects you in the event something happens, or you need to postpone or cancel the wedding. Be sure to read their policies on events canceled/postponed due to communicable diseases."
Presently, Virgo is booked up on appointments through June, according to his site.
"We will continue to monitor the current situation," he wrote on his website. "Depending on how long it lasts, we will open more dates after June. God bless and be safe."