Our Favorite Ways to Sneak Superheroes Into Your Wedding
Get inspired by these awesome superhero wedding details (and steal them for your own celebration!).
Does the new Batman Vs. Superman: Dawn of Justice movie have you itching to get some comic book references into your wedding? We've pulled together the best ways to show who you're rooting for, below:
1. Superman Cuff Links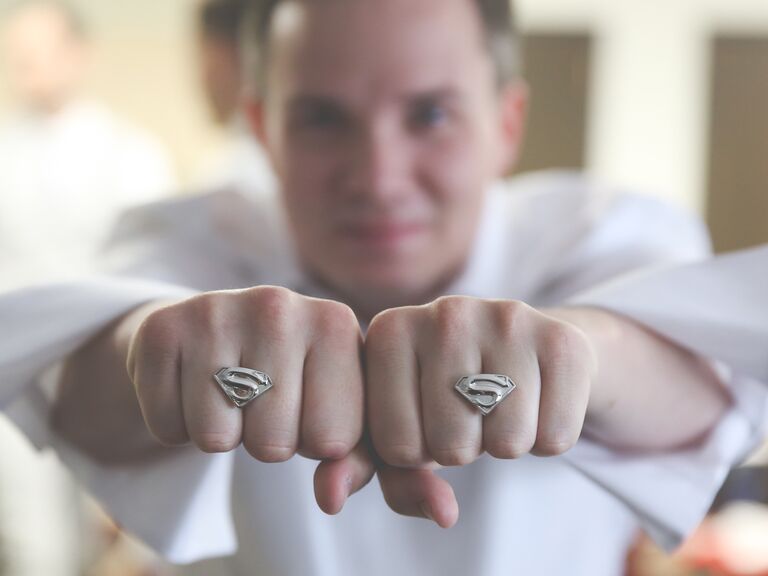 Is there no better inspiration than the Man of Steel himself? Take a piece of him with you down the aisle for a bit of extra courage when the nerves kick in.
From A Pastel, Vintage, Owl-Inspired Wedding at Belleville First Assembly of God Church in Belleville, Illinois
2. Cake Topper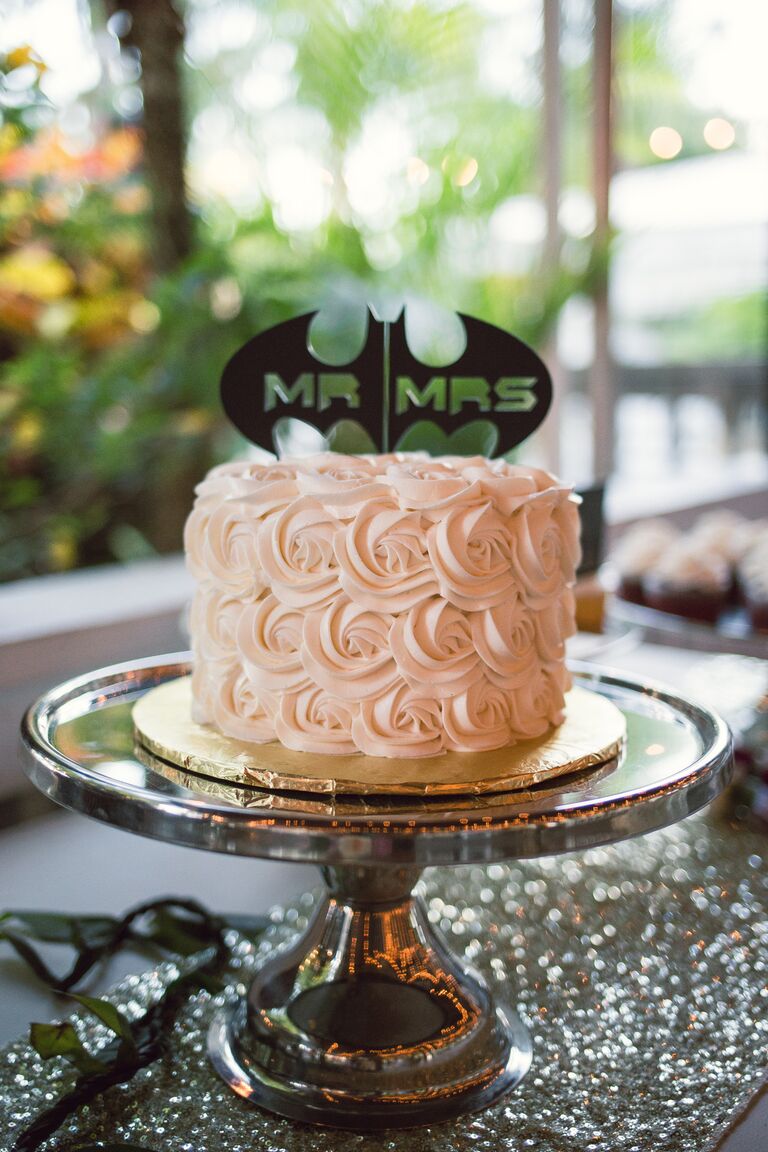 If you only want a small nod to your comic book hero, a wedding or groom's cake topper is the perfect solution. It can be popped in and out for your pictures and can be kept as a special keepsake for anniversary cakes to come.
From A Pink and Neutral Wedding at Paradise Cove in Orlando, Florida
3. Sick Sneakers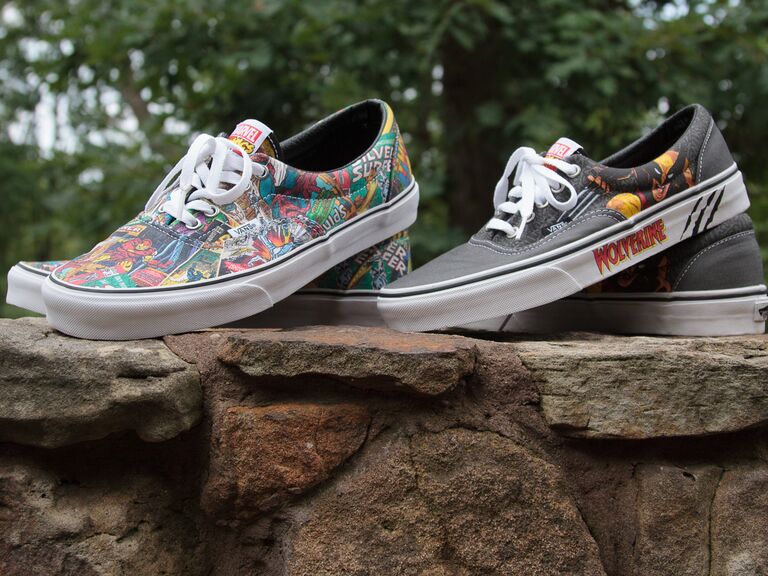 Matching groom and best man Marvel kicks? Could you get any cooler? This is the perfect nostalgic detail for the duo who grew up on comics together.
From A Colorful Comic Book Inspired Wedding at Landoll's Mohican Castle in Loudonville, Ohio
4. Matching Cufflinks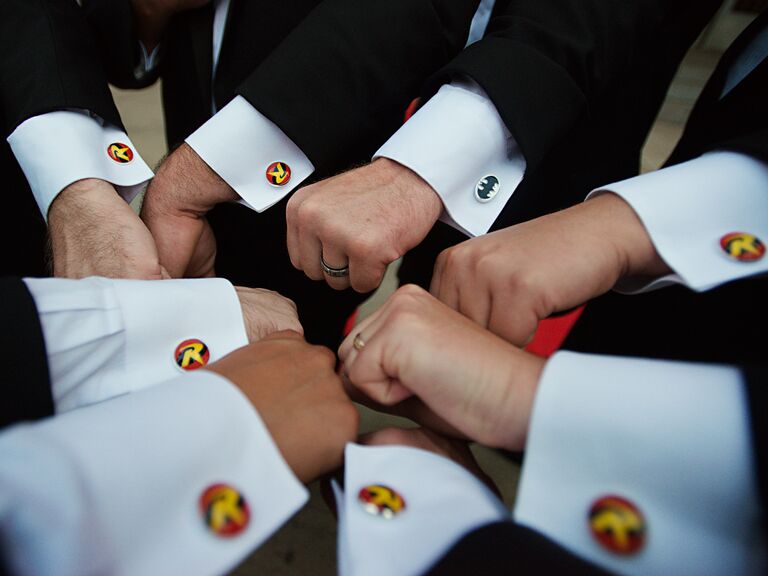 If we could caption this photo, we bet they're saying, "Groomsmen: Unite!" If only those cufflinks came with superhero dancing skills, right?
From A Luxe 1920s, Great Gatsby-Inspired Wedding at Midland Theatre in Kansas City, Missouri
5. Captain America Groom's Cake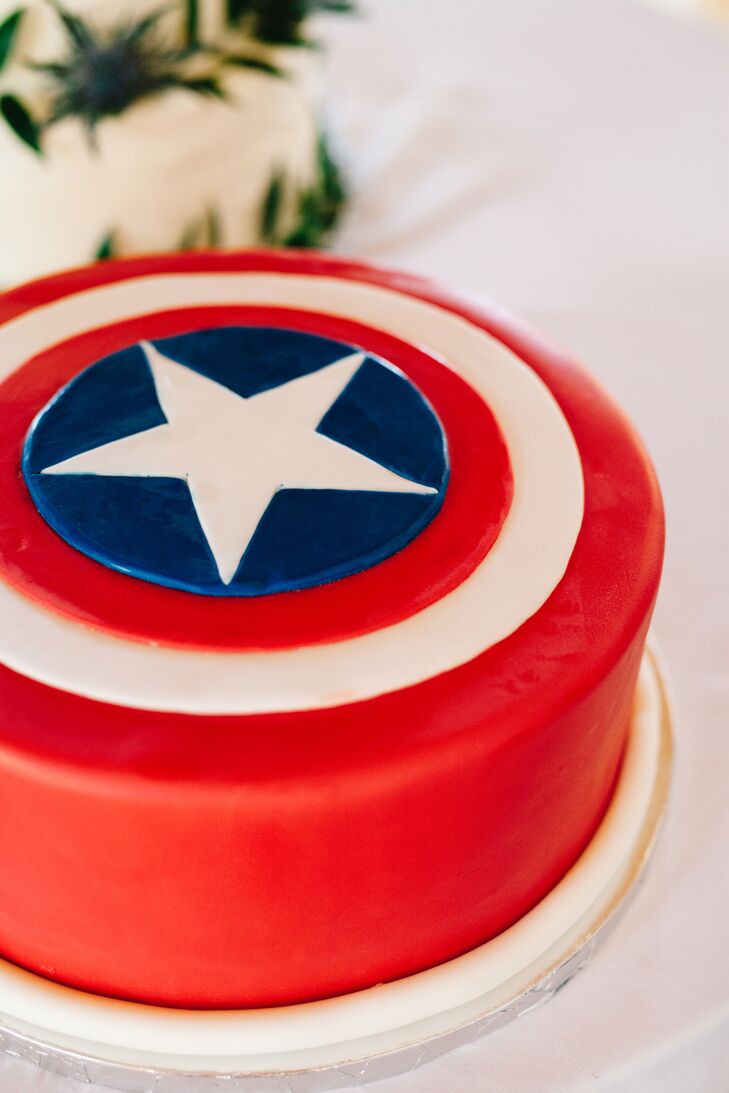 Captain America's shield, the bat signal, Thor's hammer, a blue and red spidey web—all great inspiration for a personalized groom's cake.
From A Vibrant Wedding at the Citadel in Charleston, South Carolina
6. Bouquet of Comic Book Pages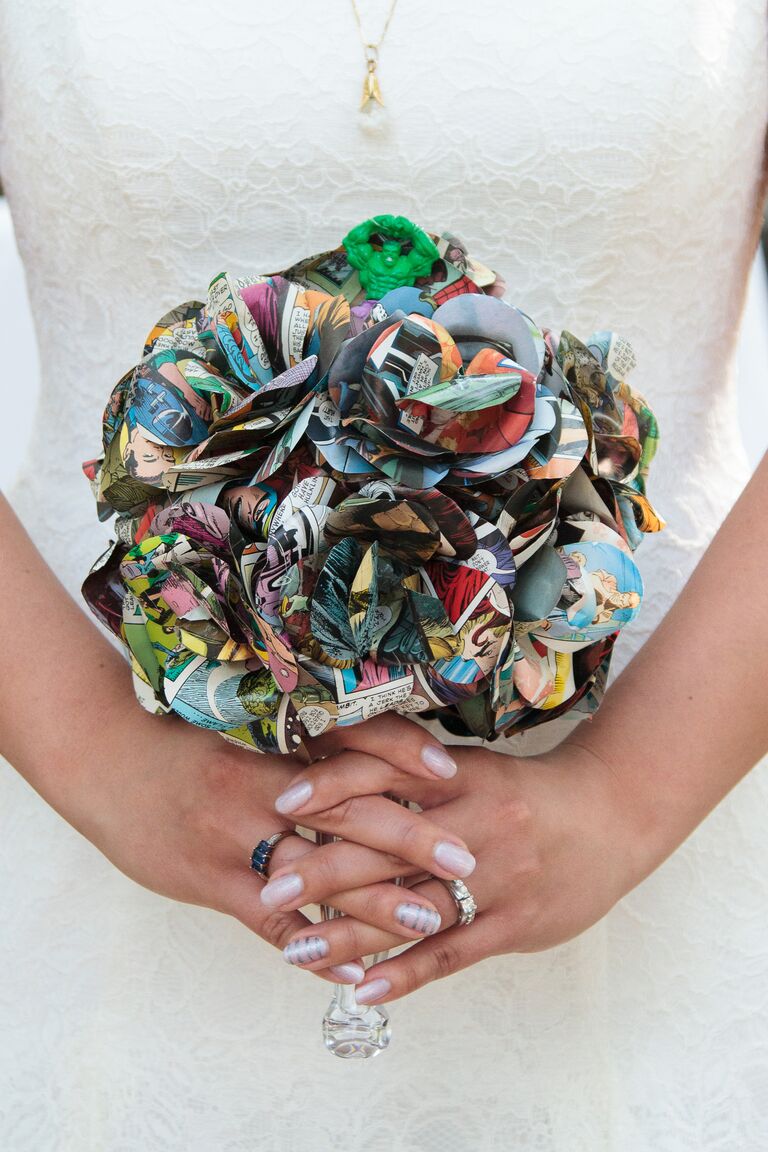 Not only will you never have to worry about this paper bouquet wilting, but it can be preserved forever. Just make sure those pages you're ripping out aren't from a collectable.
From A Colorful Comic Book Inspired Wedding at Landoll's Mohican Castle in Loudonville, Ohio
7. Superhero Undershirts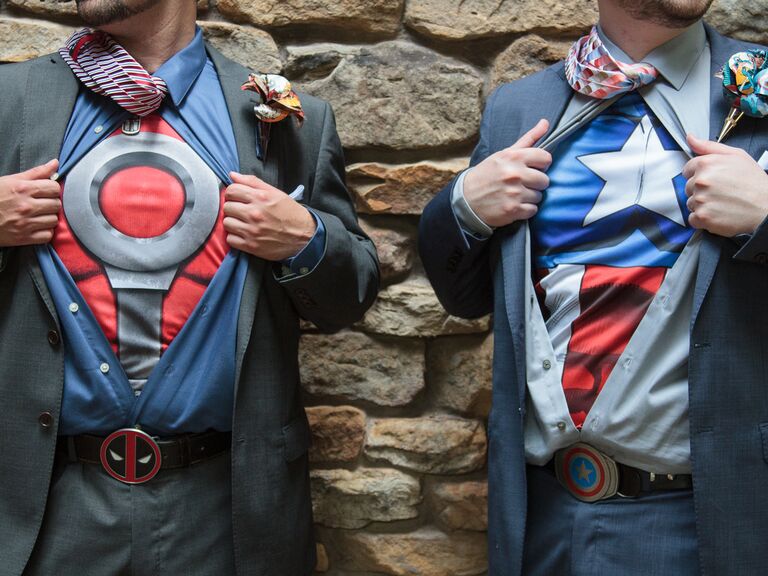 This might be our favorite idea of all. You'll get a ridiculously fun photo op, and come the after party, the groomsmen can shed their dress shirts for a whole new "second look."
From A Colorful Comic Book Inspired Wedding at Landoll's Mohican Castle in Loudonville, Ohio