9 Ways to Pull Off A Glamorous Wedding
Whether you're more black-tie ballroom, barefoot on the beach or somewhere in between, read our guide for pulling off a gorgeous wedding.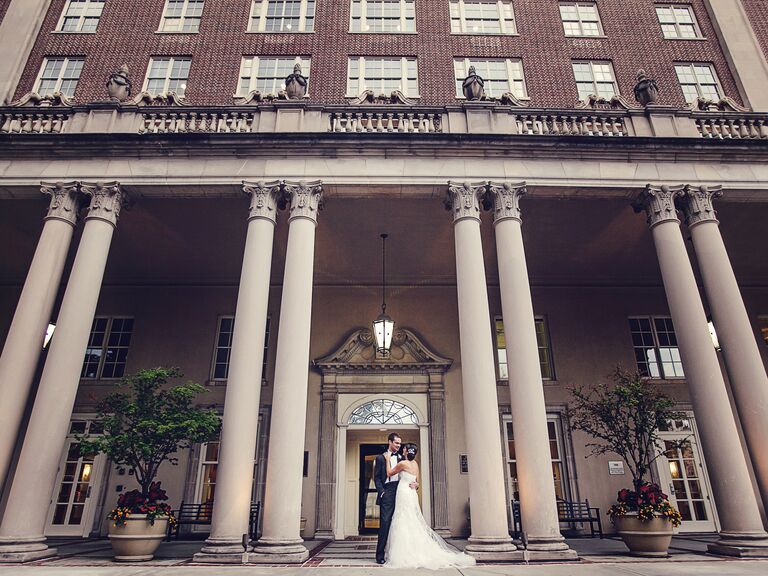 Nadia D Photography
The Style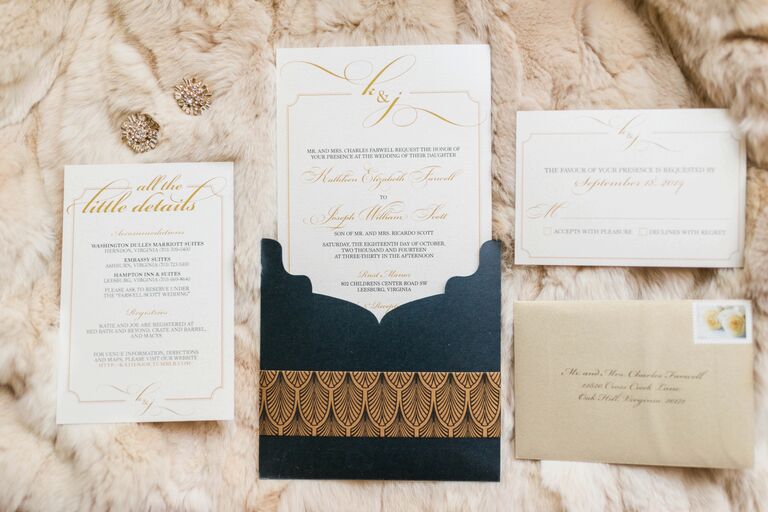 "Go big or go home" is your motto, which means you're a glamour girl at heart—and your wedding shouldn't be anything less. Start with stunning, custom-calligraphed invitations to clue your guests into the formality of the occasion, or opt for boxed invitations with hand delivery for a total wow factor. Picking a wedding theme can help guide the rest of your style decisions, from the color scheme to the signature sip. Possible themes range from art-deco, old-world glam to a whitewashed winter fete with loads of textured fabric.
The Setting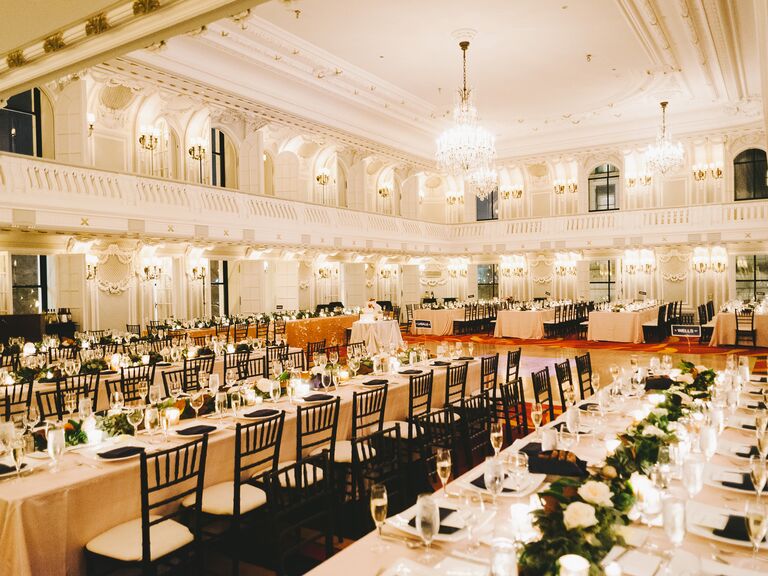 Look for a venue that's both glamorous and bold. Opulence is key. Most ballrooms have ornate architectural elements such as crown molding or impressive uplighting, both of which give instant ambiance. Other venues to consider include the atrium of an exquisite art museum, a dining room of a grand estate, or a historic mansion. If you want to wed alfresco, look for an equally grand outdoor space with views to match (think: gorgeous beachfront or the side of a mountain).
The Wedding Wear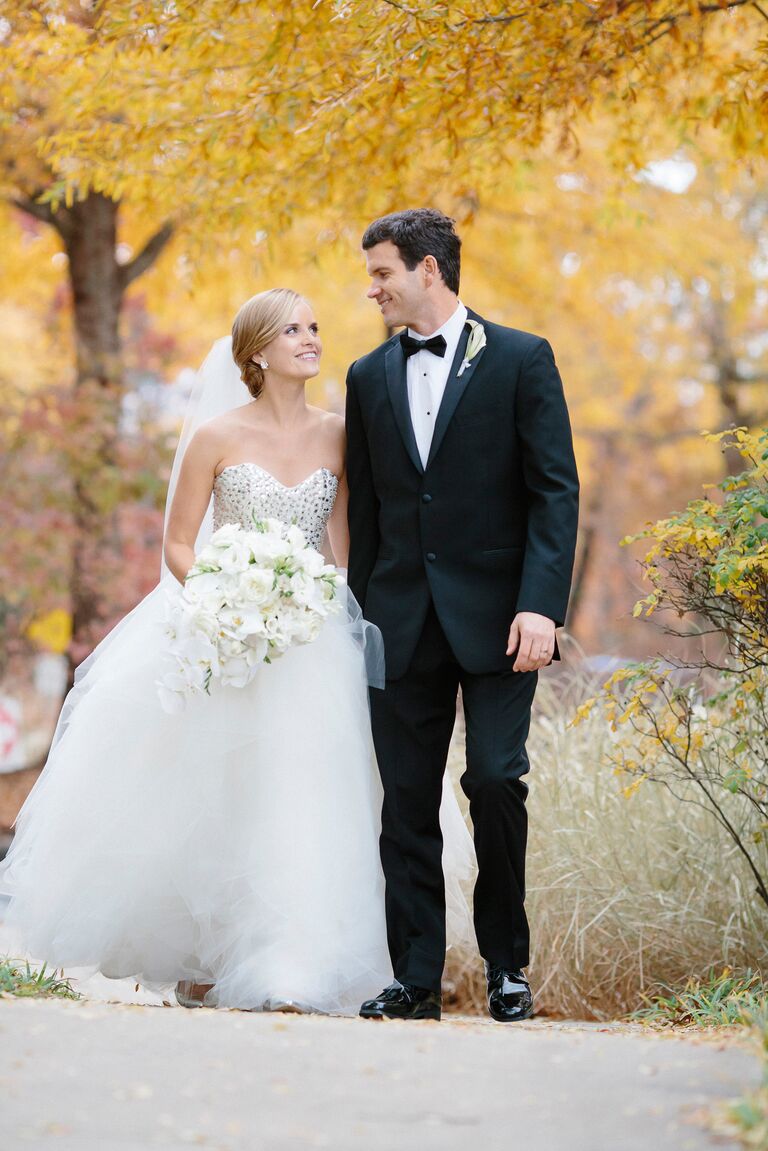 Make your grand entrance with a dress that sparkles. There's a range of silhouettes to choose from: A ball gown with a beaded bodice and layered skirt makes a dramatic statement. Or go for a sexy look with a slinky, backless, fully beaded sheath. Take the gown's neckline into consideration when thinking about a hairstyle. Strapless sweethearts look flawless with a sweeping updo, while loose waves complement the shape of a deep V-neck. As for the gentleman, a formal tuxedo is perfect for the occasion—or bend the rules with a trend-forward velvet dinner jacket.
The Color Combos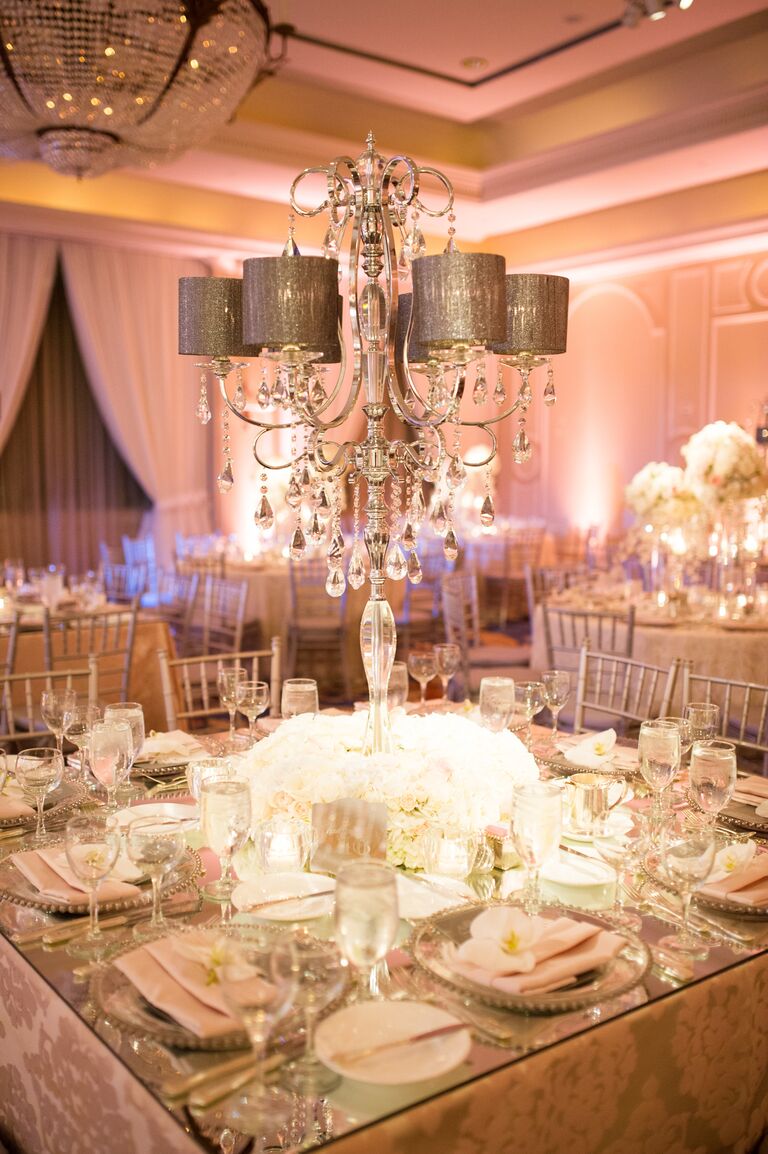 Monochromatic colors (all-white or various shades of one hue), as well as combinations ranging from sultry jewel tones to boisterous hot hues, will have a bold impact. Keep the current decor of your venue in mind: If your reception is being held in a ballroom with ornate red-and-gold wallpaper, a fuchsia-and-orange color palette may clash. (Don't go changing your palette just yet—our decor hacks can help!)
The Best Blooms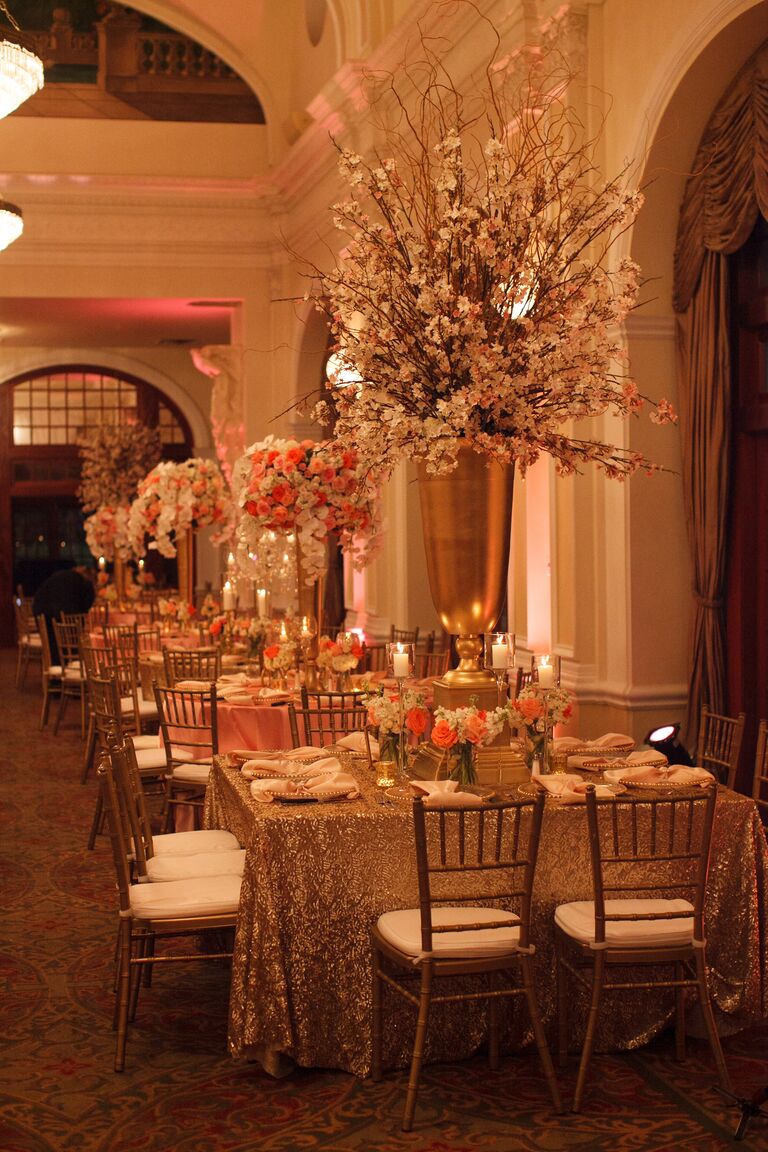 While you can never go wrong with classic rose centerpieces, you don't have to limit yourself to a single type of flower—arrangements that feature variations of one stem, like Juliet garden roses, spray roses and English roses, look diverse enough to be aesthetically interesting but still feel cohesive. Play around with different centerpiece styles to evoke extra drama: Trade out a few arrangements for tall, nonfloral structures such as curly willow or manzanita branches. (This is a great option for the bride who doesn't want a ton of flowers or has a restricted flower budget.)
The Decor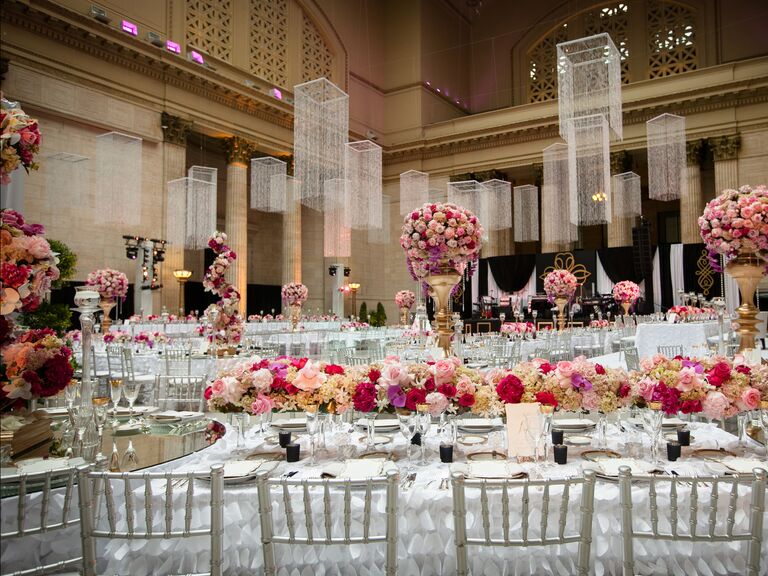 Craft intimate mood lighting for each tabletop with a spread of candles alongside the centerpieces. As for the place settings, crystal stemware, ornate flatware and high-quality linens all add a luxurious vibe and rich texture to the dining experience. If you have high ceilings, fill the space with chandeliers or draped fabric to make it feel more intimate.
The Menu
Before sitting down for the meal, host a cocktail hour with beer and wine alongside a signature sip. A new spin on classic cocktails, like a gimlet or an old fashioned, alludes to the glamorous theme but allows for extra personalization through presentation and garnishes. Set up a cocktail bar or opt for tuxedo-dressed waiters who can multitask with passed hors d'oeuvres. If you're going all out, a seated four-to-six-course meal is sure to impress. (Four courses are more complementary of a cocktail hour with appetizers, five is traditional, while six is a contemporary style consisting of more plates but smaller servings.)
The Music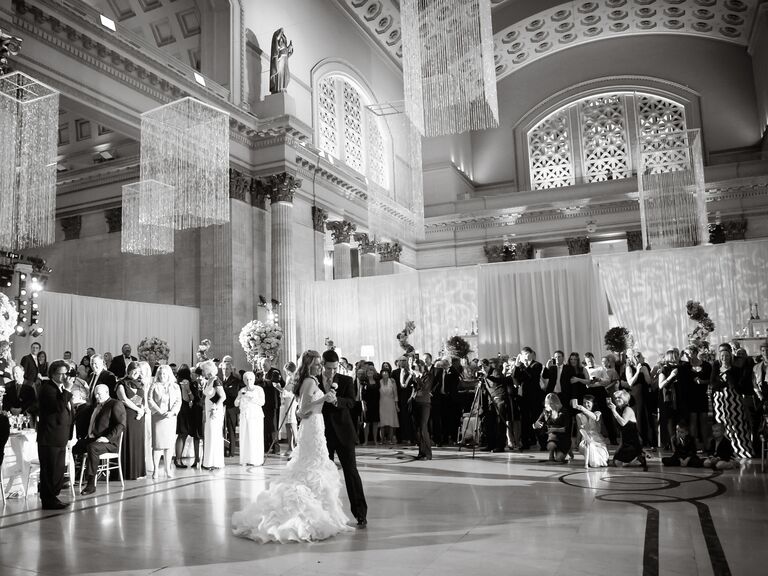 Love the idea of a classic string orchestra but don't want to give up your hip-hop favorites? Hire a band to serenade your guests with classic jazz tunes from Nat King Cole and Charlie Parker through the cocktail hour and dinner, then switch to a DJ for the second half of your reception. You'll get equal parts entertainment and dance-party jams so the dance floor will be in use all night long.