How to Style a Romantic Black and White Wedding
Soften the color palette with floral touches, unique bridal fashions and a whimsical cake design.
by Andrea Fowler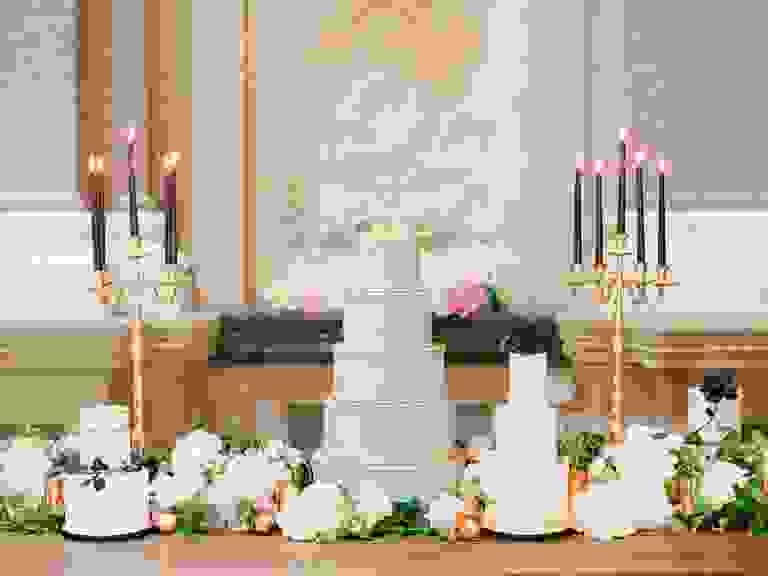 Elegant and timeless, a black and white wedding is as classic as it gets—but the thought of pulling it off can be intimidating. To make this palette a little more approachable, think of the colors as light and dark hues instead of focusing on the strong contrast. Whispers of soft pastel shades like blush pink and ice blue mixed with dark tones will make the overall aesthetic less stark.
"So many of our clients have expressed interest in trying out a black and white palette for their weddings," says Krista Li of Two of a Kind, a rental company based in Long Island City, New York. "We wanted to show how it can be done in an ultra-romantic way," Li says. From dresses to cake toppers, get inspired by this classic wedding color palette styled at Weylin B Seymour's in Brooklyn, New York.
Regal Wedding Invitations

Ceremony Arbor With Floral Detailing