This $25 Bridesmaid Proposal Wine Will Make Your Squad Immediately Say "Yes"
And it's delicious and prettily packaged to boot.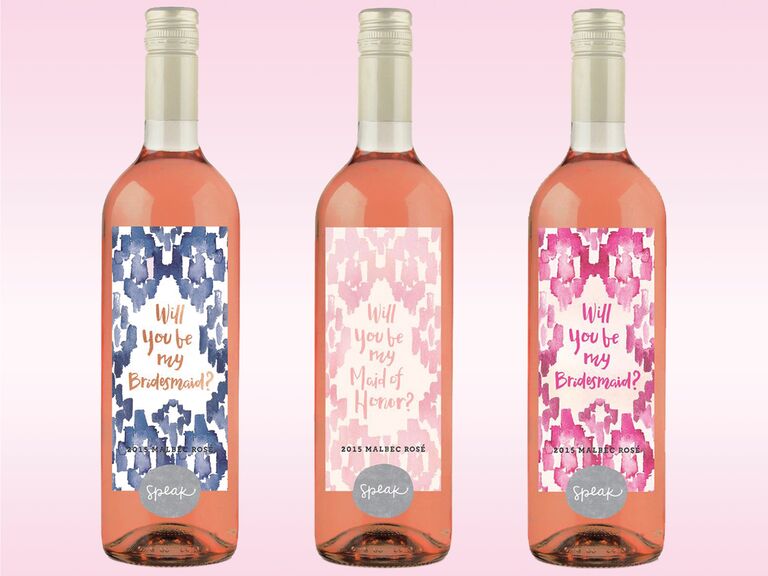 There are tons of ways to propose to your bridesmaids, whether you send a heartfelt card, a curated box of goodies or a bouquet of flowers. But if your plate is full with wedding planning, we have the perfect new bridesmaid and maid of honor proposal gift that's fuss-free for you and definitely won't go to waste: wine! But not just any wine. Speak Wines just released a pretty (and delicious) new line of wines specifically for bridesmaid and maid of honor proposals.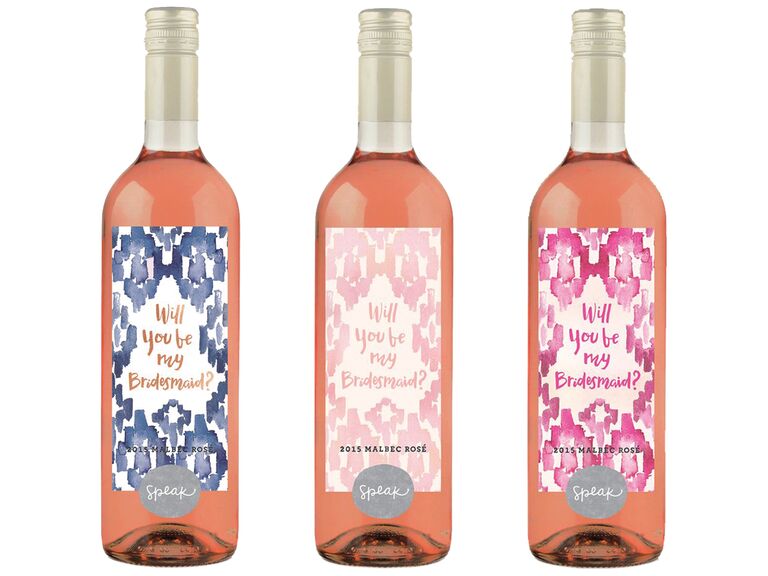 The wines retail for $25 each and you can pick which label color you want (cream, indigo or pink) that say "Will you be my bridesmaid?" oe "Will you be my maid of honor?" The wine is a malbec rosé, which is more full-bodied than your traditional rosé wine, with hints of spice and dried plum. The flavors of strawberry and red cherry touch the palate, accompanied by a pleasantly dry, but fruity, finish. Who would say no to that? Cheers!