15 Instagram-Worthy Backdrop Ideas (and 4 DIYs!)
Want to create a focal point with some serious wow factor? We got you.
by Andrea Fowler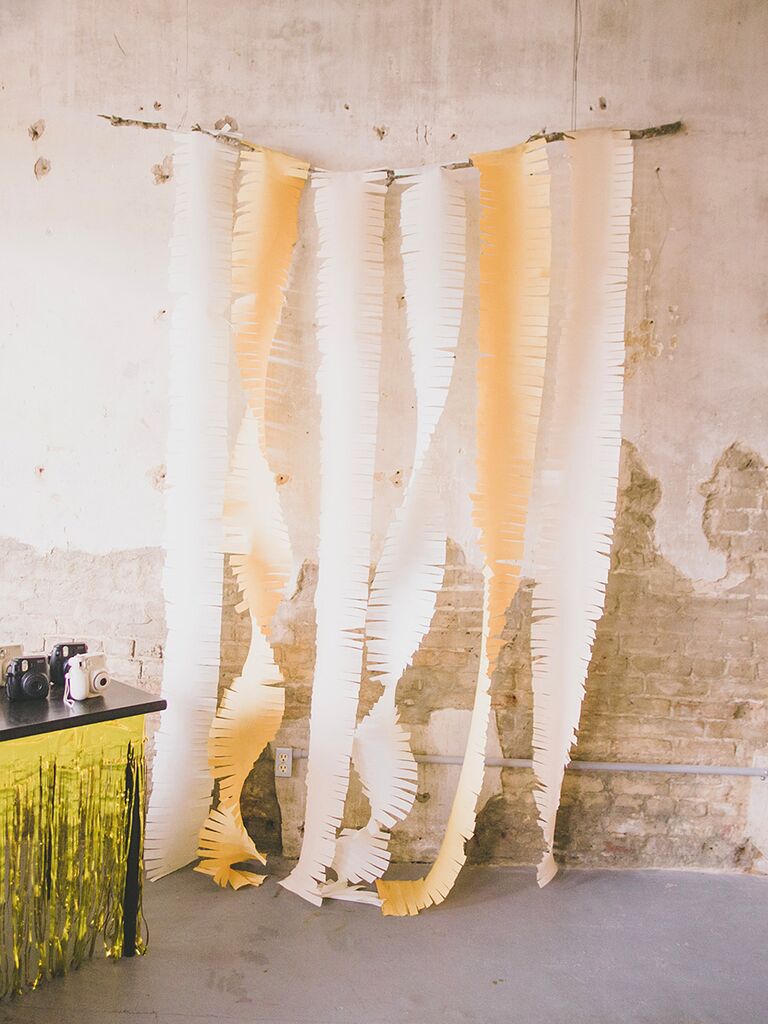 Whether you want to make a backdrop for your ceremony, craft a fun spot for selfies, dress up your dessert table or cover up less-than-desirable wallpaper at your reception, these creative backdrop ideas will personalize your space and completely elevate your décor. 
Want to go the DIY route and make something ahead of time? We shared a few of our favorite DIY projects that would be perfect for any ceremony or reception style.
Matthew Moore Photography

Sarah McKenzie Photography

8. Rustic Crepe Streamers

9. DIY Coffee Filter Backdrop

Erin L. Taylor Photography

Delbarr Moradi Photography

Leslie Gilbert Photography