The Biggest Wedding Trends We Saw at The Knot Gala 2018
Conveyor belts, baby's breath and ballet flats—oh my!
by The Knot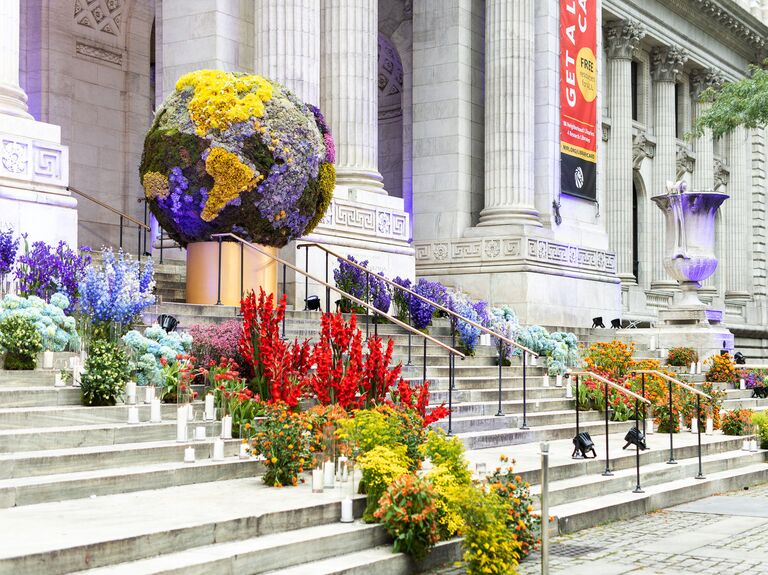 At The Knot, we've always thought love could change the world—but leave it to wedding planner extraordinaire and event designer Amy Shey Jacobs from Chandelier Events to bring that vision to life. With that theme in mind, Jacobs and her team of pros planned the ninth annual The Knot Gala—and it was every bit as glamorous as you'd expect.
Set at the storied New York Public Library in New York City, some of the best pros in the wedding business created stations inspired by global destinations, offered worldly cuisine at every turn and much, much more (including a section of the venue dedicated to a good cause—VOW—which The Knot has partnered with to help end child marriage). Basically, The Knot Gala 2018 was the party of the year with a purpose. See some of our favorite moments and trends—captured by Roey Yohai Studios and Monachetti Weddings—and gather inspiration for your own celebration.
Cocktail Hour Conveyor Belts

Creative Invitation Suites

Elderflower-Infused Desserts

Next-Level Portraiture Stations

Inky-Blue Bridesmaid Dresses