9 Most Outrageous Wedding Photos
Here are some out-there wedding photos that made us do a serious double take.
The typical wedding: a white dress, tiered cake, floral centerpieces and a cute flower girl—you know the drill. Every once in a while, though, a couple trades in tradition for a quirky, never-seen-that-before idea. Here are a few of the most out-there wedding photos that made us do a double take.
The Sign Placement No One Will Forget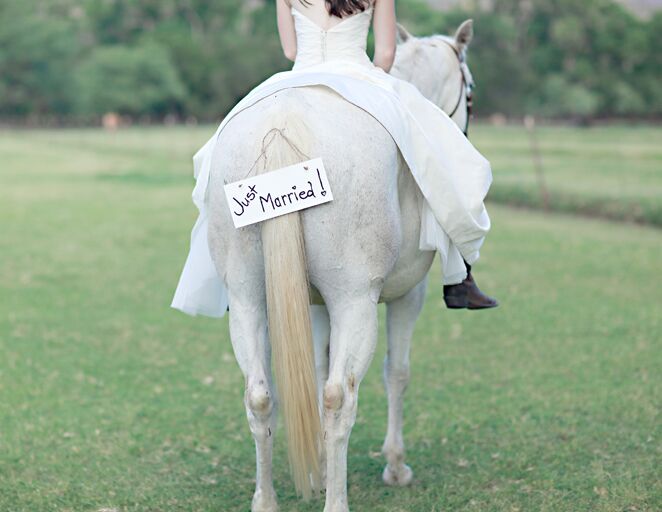 Riding off into the sunset on your wedding day is lovely, but would you ever consider hanging a "just married" sign on a horse's behind?
The Bride Who Got Carried Away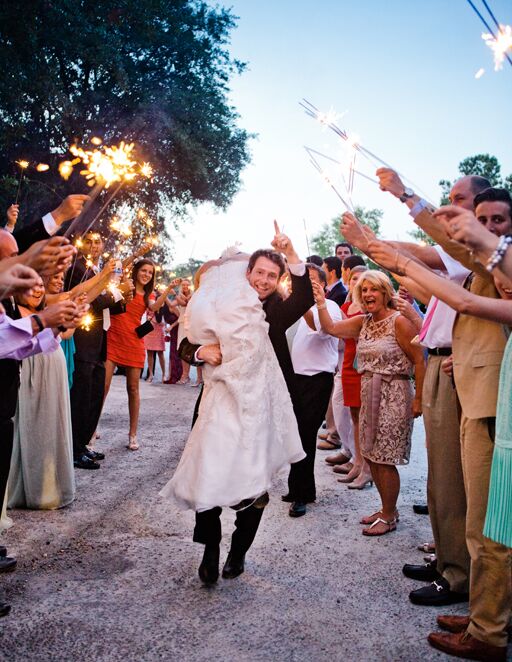 We're not sure if this bride had one too many glasses of champagne or if her feet hurt, but there's no shame in being carried by her groom for their sparkler exit. It's exhausting being the bride!
A Romantic Barbecued Rib Exchange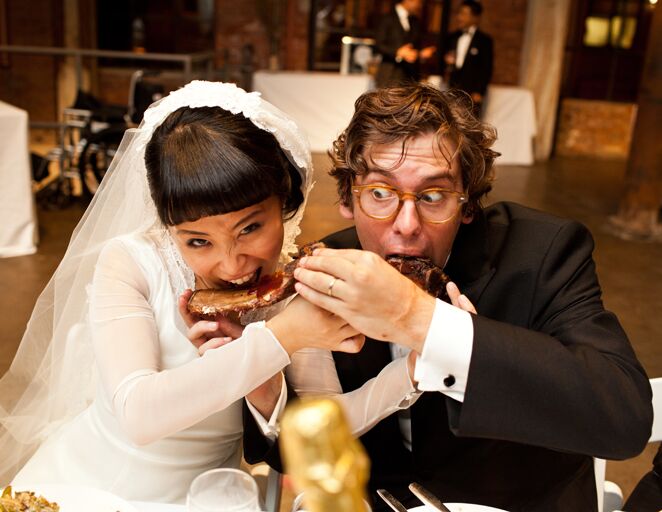 Who needs buttercream frosting when you can smear barbecue sauce everywhere while you feed each other ribs?
Some Serious Dance Moves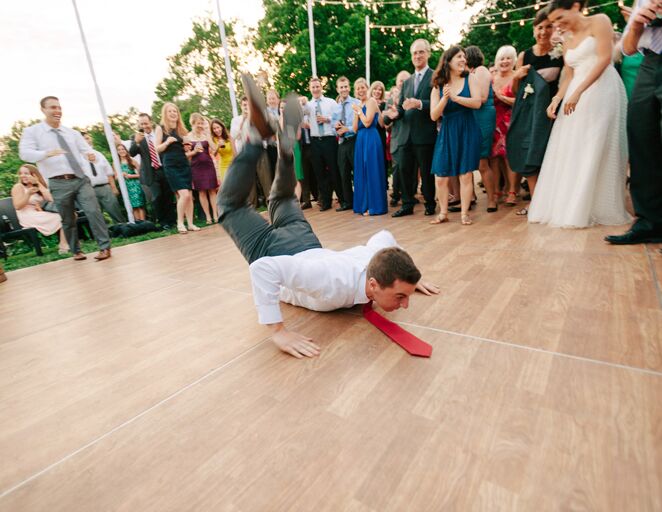 This groom busted out "the worm" on the dance floor—and it was still daylight.
The Best Man Who Doubles As a Desk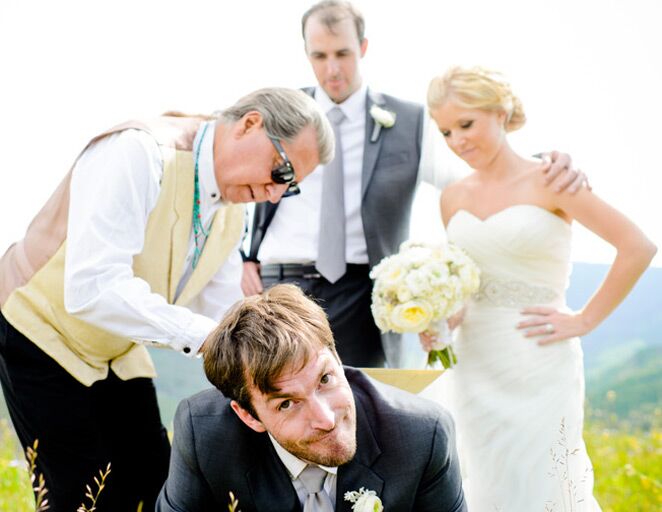 Signing a marriage license usually occurs on a hard surface, but when this couple married in an open field, the best man's back had to do.
The Jumping Photo That Just Isn't a Good Idea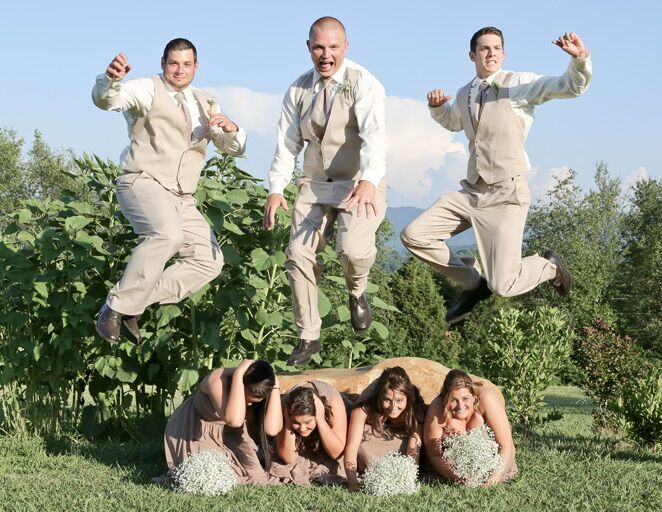 These groomsmen decided to make the classic "jumping in midair" wedding party photo a little more dangerous, which hopefully ended okay for these bridesmaids.
Groomsmen Caught With Their Pants Down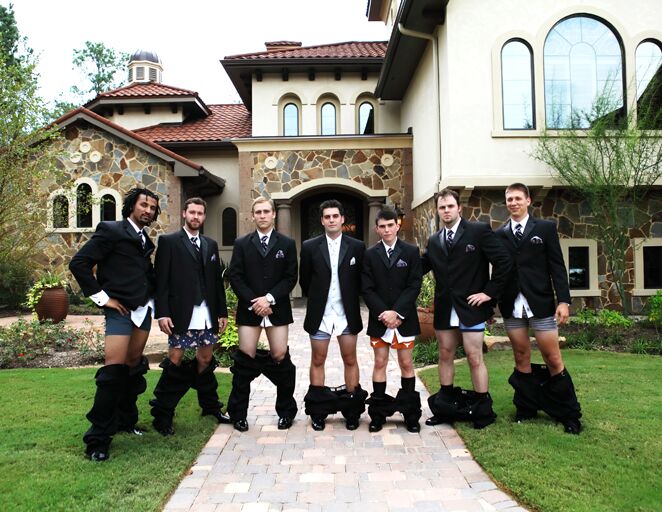 Boxers or briefs, stripes or solids, Texas Longhorns or rocket ships? So many awkward questions, so many awkward groomsmen.
You Can't Have an "I Do" Without Donuts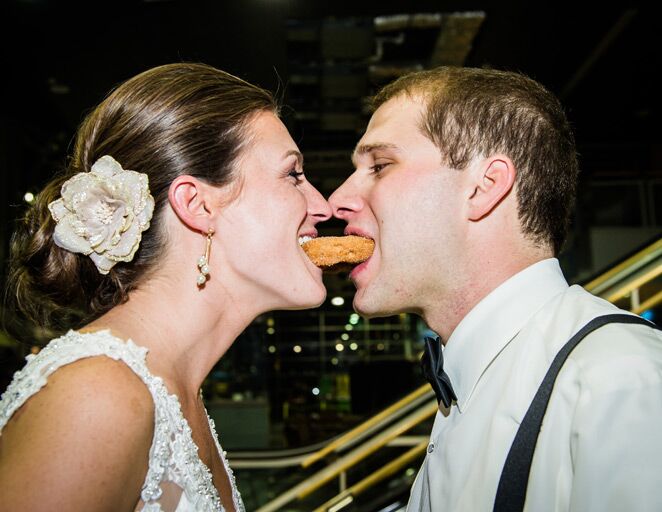 It looks like wedding cake wasn't this couple's style, so they took a unique approach to sharing another sweet dessert. Donuts, anyone?
A Wedding Cake Cutting Gone Wrong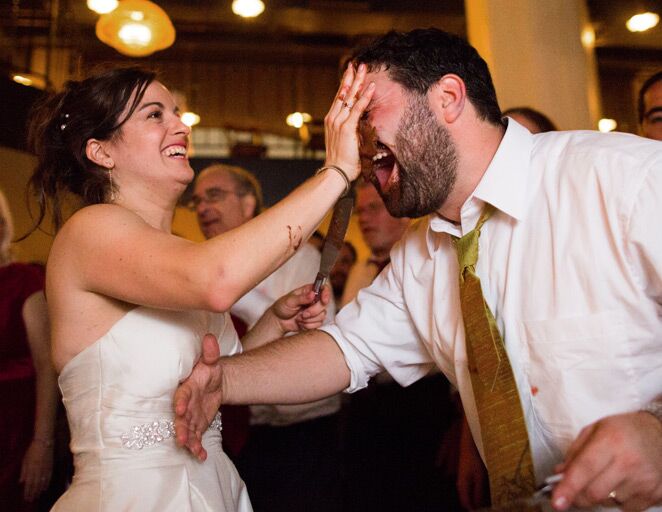 Chocolate frosting, knives in the air and a cake smash directly in the face? Even though this couple is laughing, their cake cutting seems like it took an aggressive turn!