7 Sweet Ways to Sneak Your Dog Into Your Wedding Day Decor
Whatever the reason may be, sometimes your little furry friends have to be left at home—but they can still be a part of the celebration!
National Dog Day got us thinking about all the little pups out there, and how much we love seeing them in weddings. But occasionally, whether it's because of travel restrictions or strict venue rules, the most lovable members of the family have to be left at home, eagerly awaiting the newlyweds' return. If they can't be there in person, there are plenty of creative ways to pay tribute to man's best friend in your wedding decor. See our favorites here!
1. Life-Size Moss Topiaries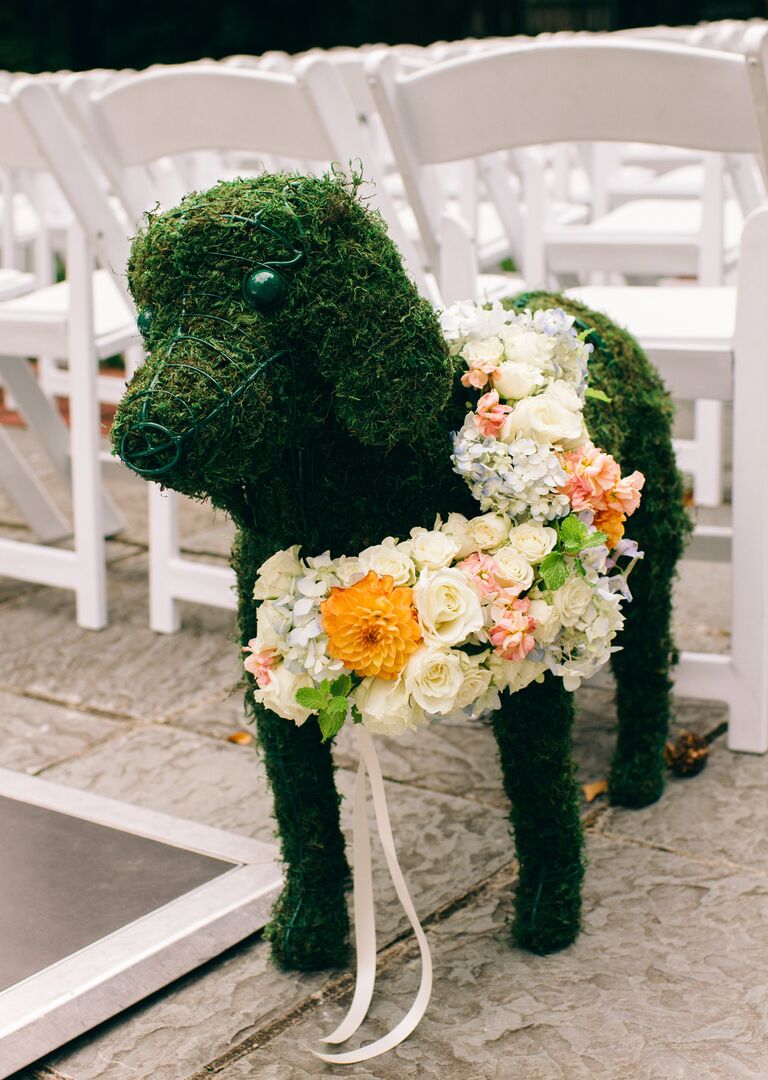 Your dog is always there at your front door to welcome guests into your home, right? A couple of moss topiaries can act as stand-ins at the ceremony to welcome friends and family to the seating area.
From: A Quirky Contemporary Wedding at Gibbes Museum of Art in Charleston, South Carolina
2. Illustrated Ring Bearer Pillow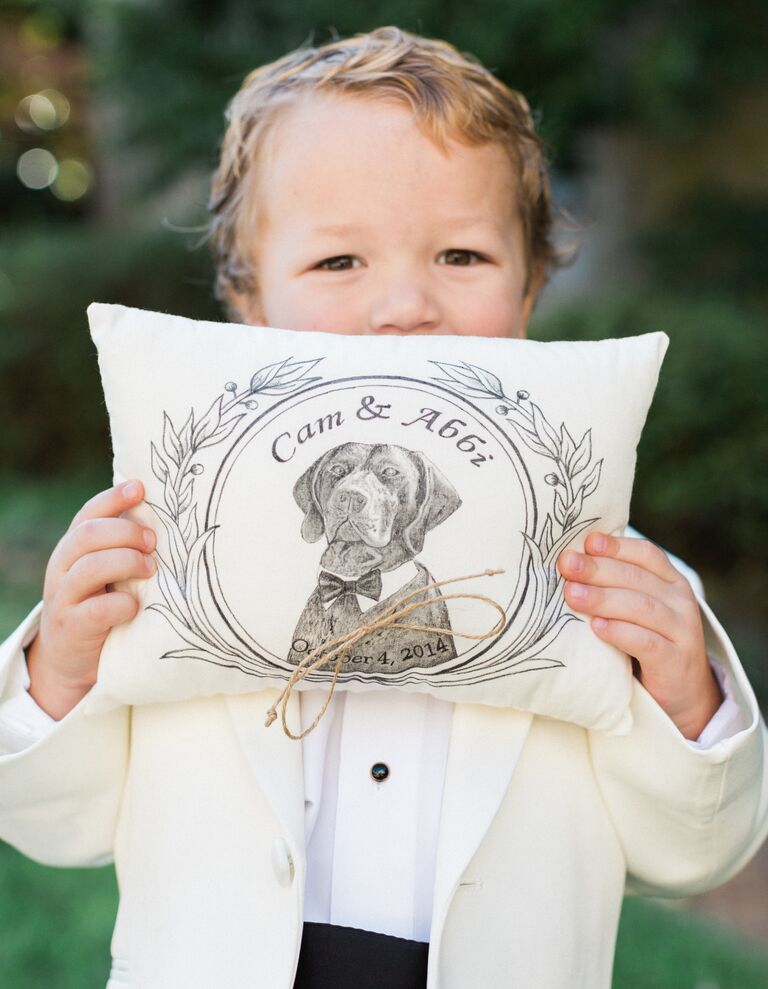 In a perfect world, your dog would accompany the adorable ring bearer down the aisle and hand off the rings like a casual game of fetch. But if that's not an option, an illustration of the little guy (or girl!) on the ring pillow is a sweet substitute.
From: A Luxe, Traditional Wedding at Terminal Station in Macon, Georgia
3. Chic Cuff Links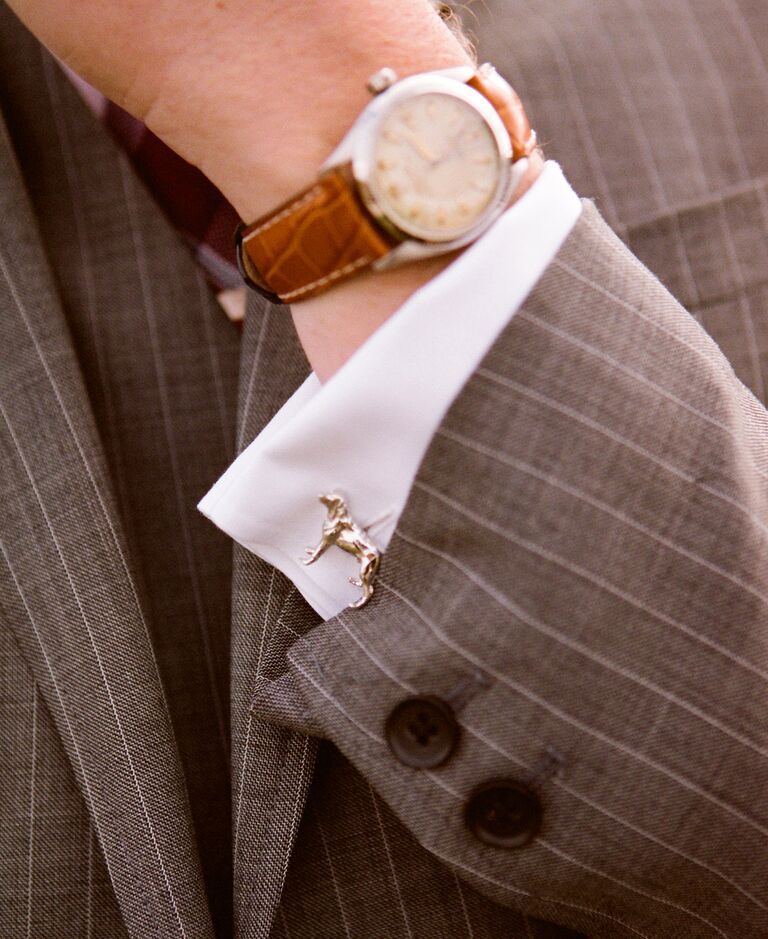 For a more subtle nod to your puppy pals, a pair of sleek cuff links is both practical and sentimental. The best part is, they can be reused long after the wedding.
From: A Rustic Red Wedding at The Historic Santa Margarita Ranch in Santa Margarita, California
4. Groom's Cake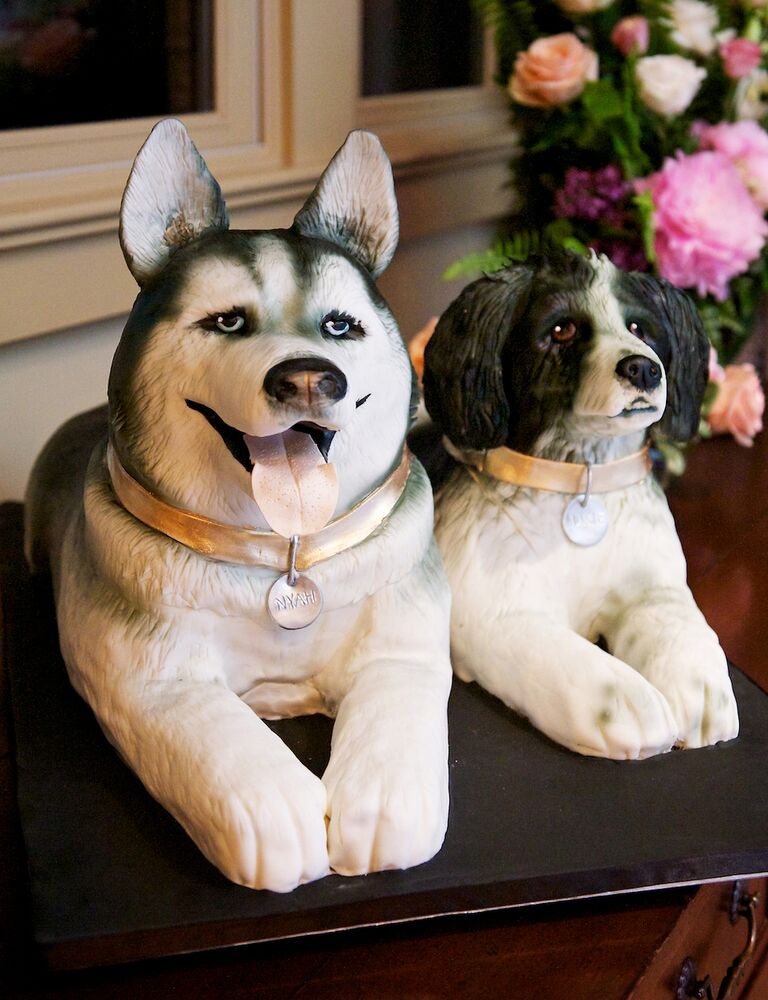 If your dogs only knew that custom cakes were made in their honor, we're willing to bet they'd be pretty flattered. Put the cakes on display at the wedding reception with a pic of the actual pups so guests can admire how lifelike they are!
From: A Classic Ballroom Wedding at The Inn at Palmetto Bluff in Bluffton, South Carolina
5. Wedding Cake Fixtures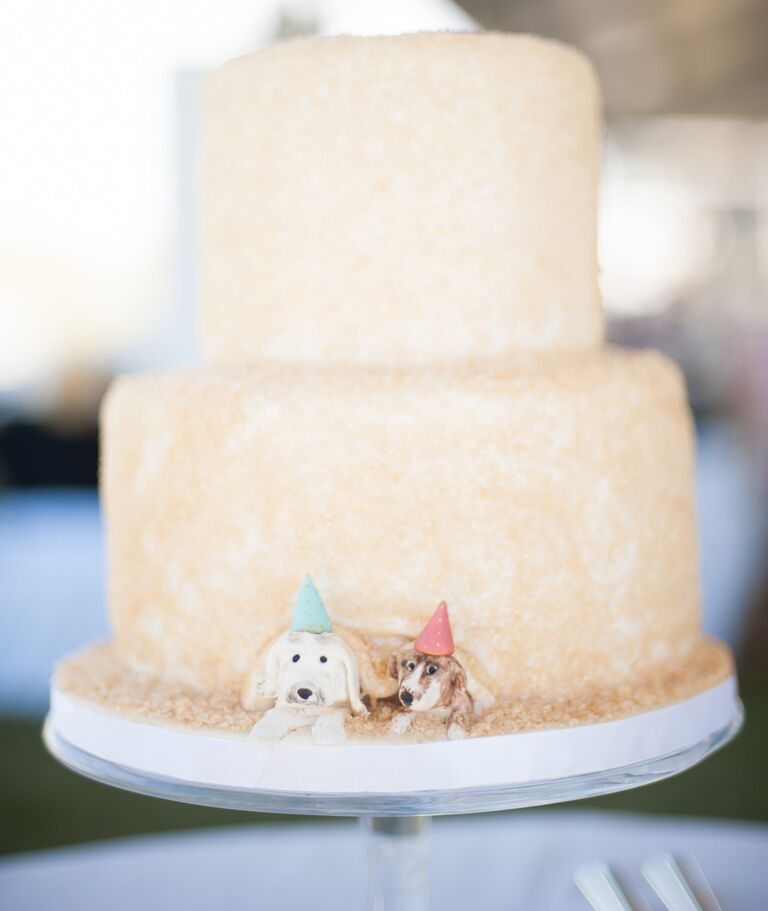 Who needs cake toppers when you've got these adorable cake "bottomers"? Two pups peeking out from under a simple two-tier cake—complete with party hats!—is such a fun addition to this traditional wedding detail.
From: A Kate Spade–Inspired Beachside Wedding at Sanderling Resort in Kitty Hawk, North Carolina
6. Embroidered Pocket Square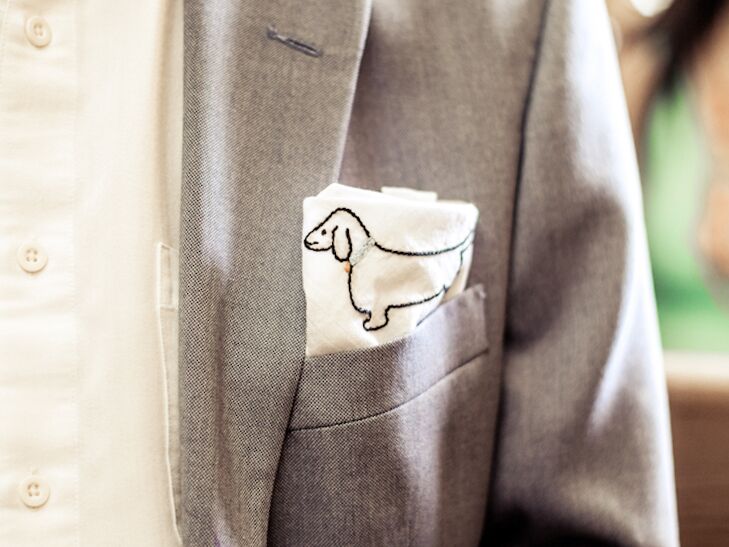 Not only is a hand-embroidered illustration a charming gesture, but it can be tucked away and serve as a playful little secret between the to-be-weds amidst such a hectic, fun-filled day.
From: A DIY Camp-Inspired Wedding at Camp Sky Ranch in Blowing Rock, North Carolina
7. Sweet Favors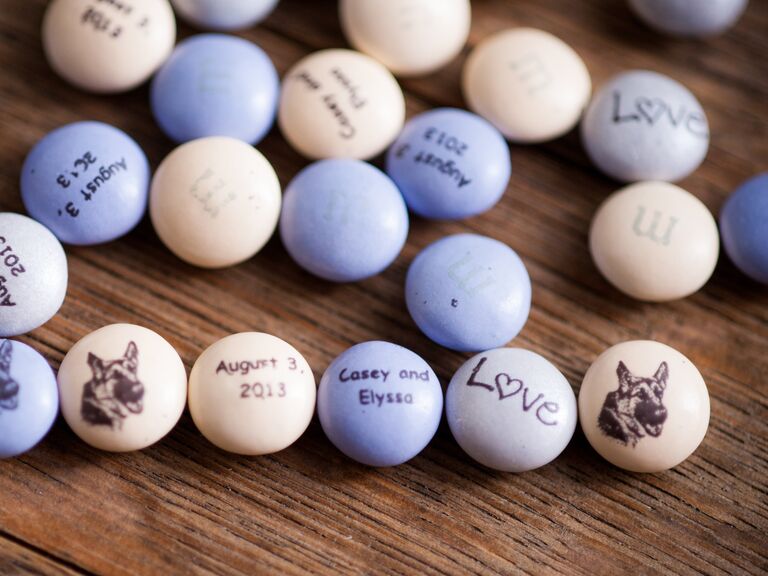 Edible favors are never left behind, especially when they're delicious bits of chocolate. Customize your own candy-shelled treats with a few sweet phrases, your initials and a small picture of your pup to tie it all together.
From: A Fresh Vineyard Wedding in Underwood, Washington

Want more? See how adorable dogs are being used in marriage proposals too!