The Coolest Place to Get Married in Canada? These Ice Caves
See what we did there?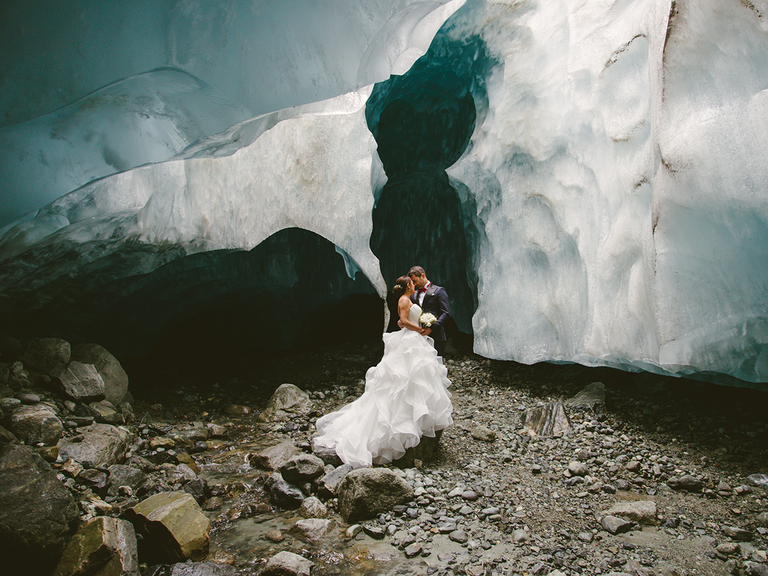 Darby Magill
Tristan Tanovan-Fox and Daniel Fox wanted a wedding ceremony that was both intimate and surrounded by nature. Naturally the pair ended up in an ice cave—and it was stunning.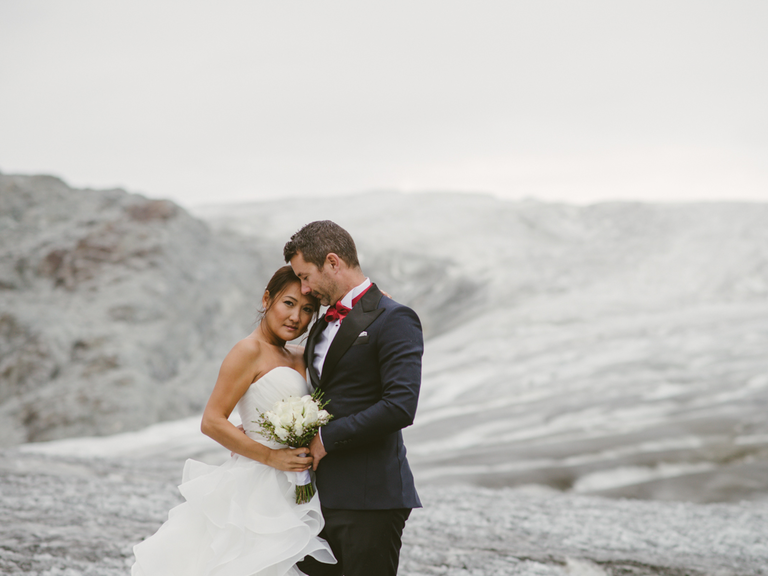 "'It was simply amazing. On a clear day, the backdrop will leave you speechless. We came over a peak and right there in front of us was a massive ice field. It's an understatement to say the ice caves are hard to find," Daniel told The Daily Mail. "Everything was more than we expected. Our main concern had been the weather, the ceremony could have easily turned into a disaster."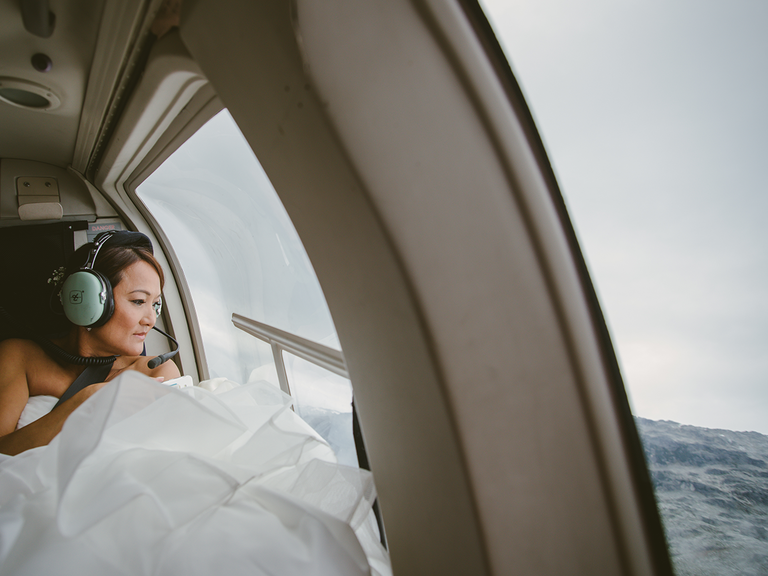 Tristan and Daniel boarded a helicopter with two witnesses, their 10-year-old dog and a guide from Headline Mountain Holidays. The ceremony was at 11 a.m. and by noon they were back on the helicopter and headed to lunch at the Four Seasons with family and friends.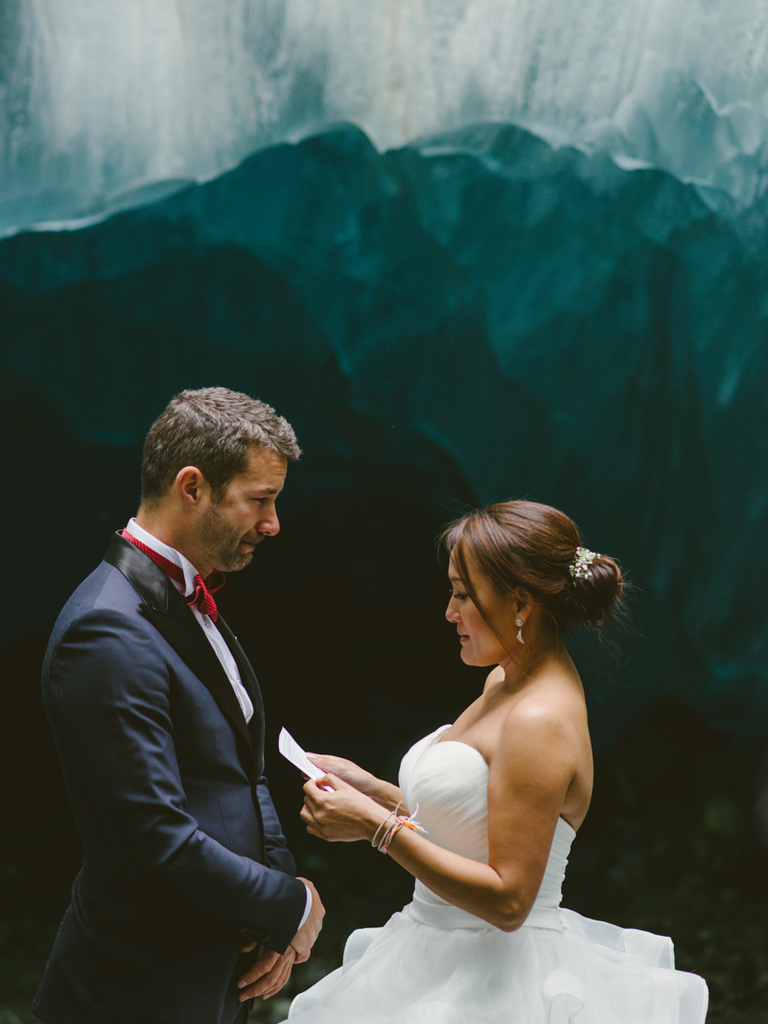 "Our part was really easy. We simply had to show up and be ready for an amazing experience, which we had." The mountain guide had scouted the area ahead of time, so there was no time wasted and no stress on the newlyweds' shoulders.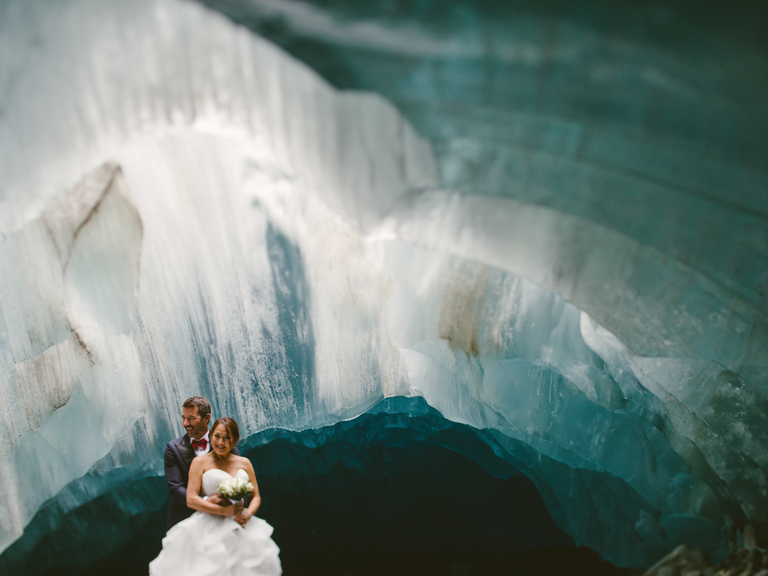 And for the magical night of? Daniel says the couple ordered pizza, drank champagne and watched movies. "We were in heaven."
Photos by Darby Magill