Dusty Miller Leaves Are The Perfect Textured Accent For Your Wedding Flowers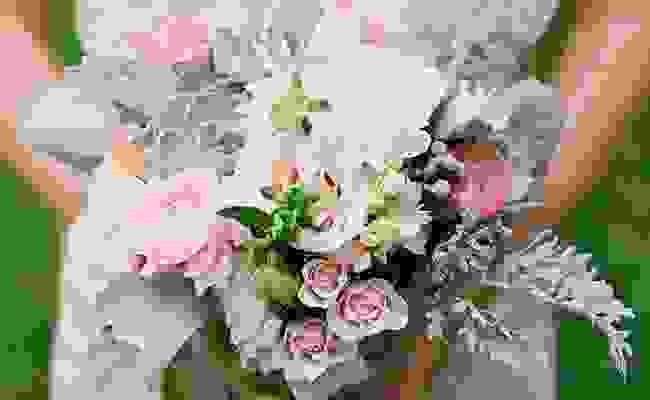 Kristyn Hogan

If you're going for lush organic floral arrangements at your wedding, you need to think beyond just flowers — leaves can be just as important as the blooms you choose (and we even love the idea of an all leaf bouquet!). Accent leaves come in all shapes and sizes and lately dusty miller has been having a moment. If you're not familiar with the lingo, dusty miller is the name of a group of leafy plants that all have a felt-like texture and look like they've been dusted with silver. The metallic gray coloring on top of the plant's natural green gives the leaf its "dusty" name, but also makes it a softer, lighter shade of green than other leafy accents.
Dusty miller is the perfect textured leaf for any season — it blends in well with wintery white and silver color combos and lets more summery bright colored florals really stand out. See our favorite dusty miller floral arrangements below to get ideas for incorporating them into your own wedding flowers.
Romantic Peony and Dusty Miller Bridal Bouquets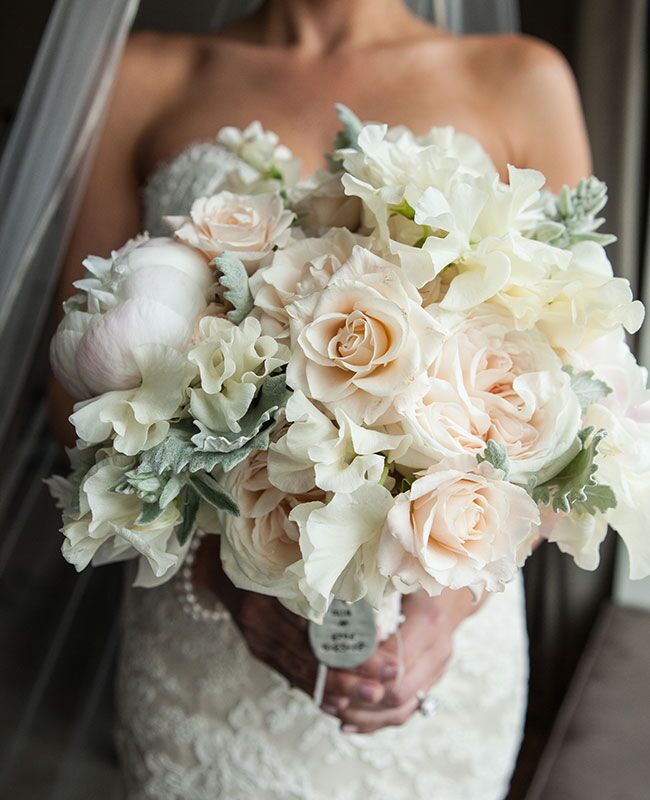 Dusty miller leaves add a subtle light green sheen to an all-white bouquet.
Peach and Yellow Dusty Miller Bridal Bouquets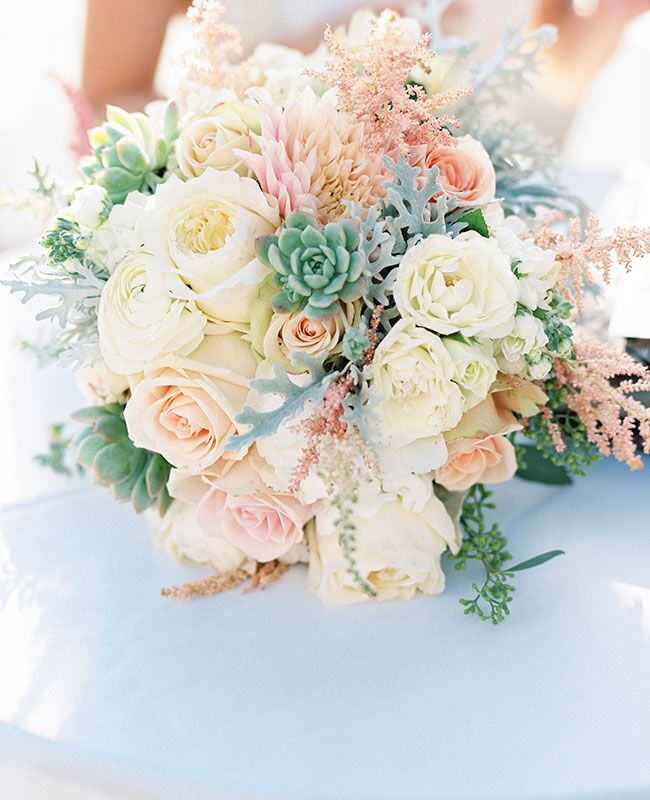 Yellow roses and soft, blush dahlias mix with dusty miller and succulents in this sweet bridal bouquet.
Pink and Mint Dusty Miller Bridal Bouquets
Add texture to your bridal bouquet with succulents, berzelia and dusty miller leaves.
Pink and Green Dusty Miller Boutonnieres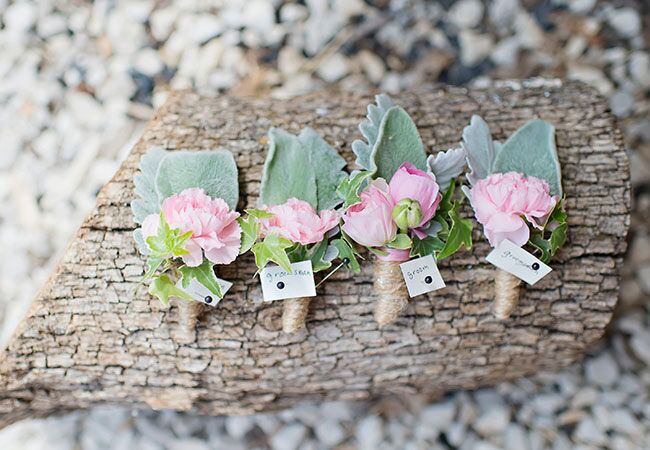 Double up dusty miller leaves with pink carnations and roses for a sweet groomsmen boutonnieres.
Berry and Dusty Miller Boutonnieres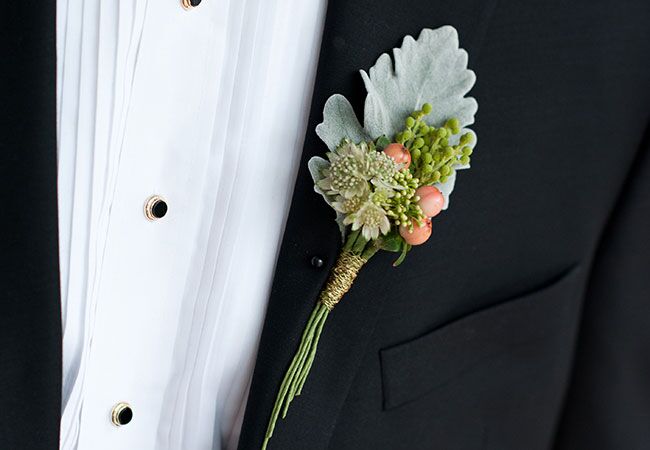 Rachel Peters Photography
Broad dusty miller leaves are the perfect backdrop for a bud and berry boutonniere.
Statement-Making Stock Flower and Dusty Miller Ceremony Decor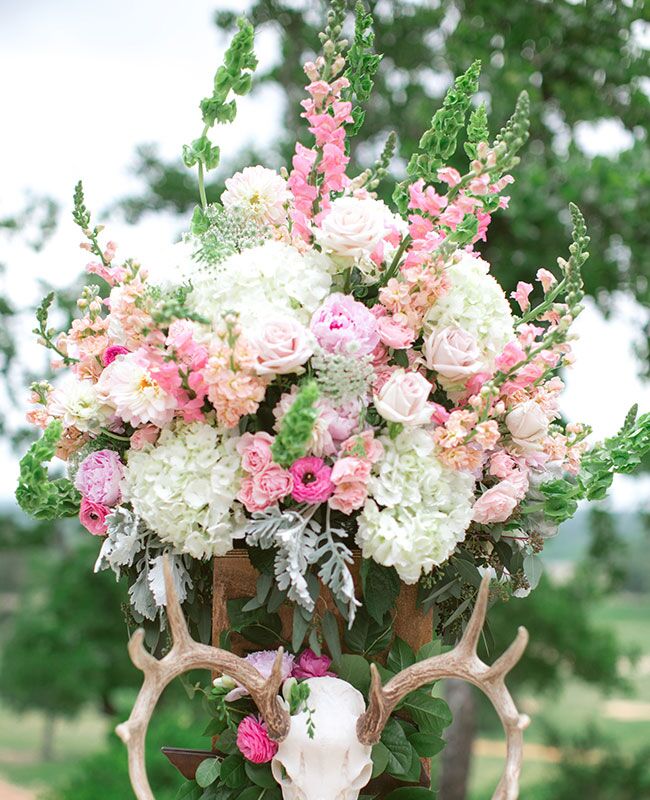 Big stock flower arrangements are sure to pack a punch at the ceremony, but adding dusty miller leaves will add even more texture and depth.
Peony and Dusty Miller Ceremony Decor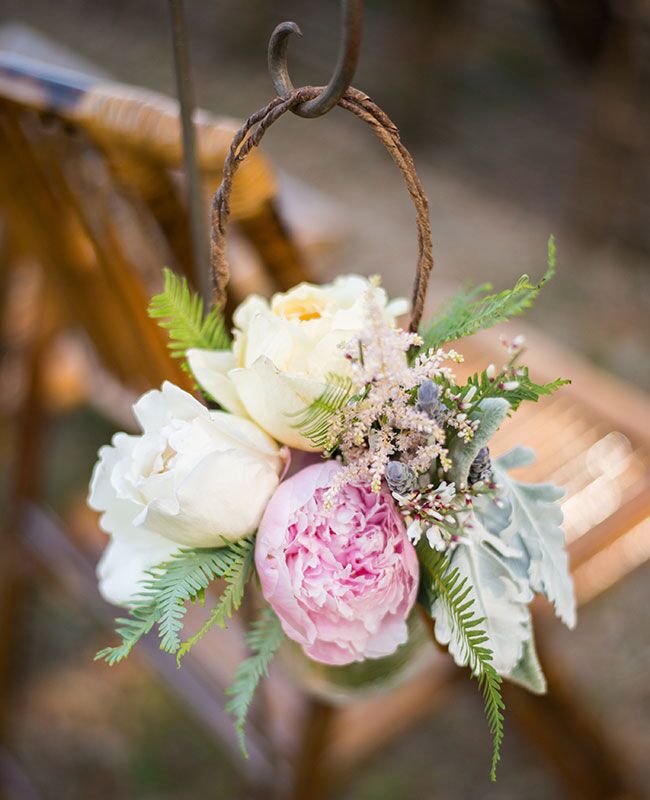 Multiple hues of green leaves, including ferns and dusty miller filled up this ceremony arrangement.
Sweet Pastel Dusty Miller Reception Centerpieces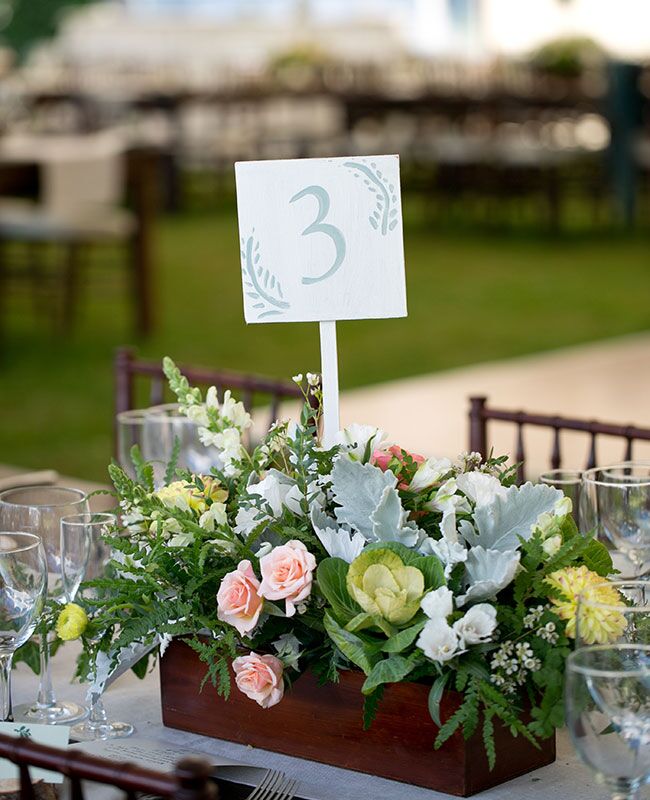 Freshen up pastel centerpieces with frosty dusty miller leaves.
Glam Gold and Burgundy Dusty Miller Reception Centerpieces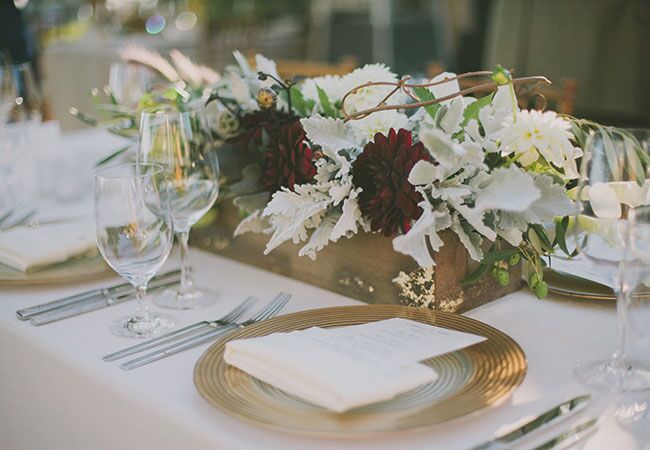 Make impact with your accent color choices. The light color of the dusty miller leaves will make darker blooms — like the burgundy dahlias below — stand out.
Fresh Dusty Miller Cake Topper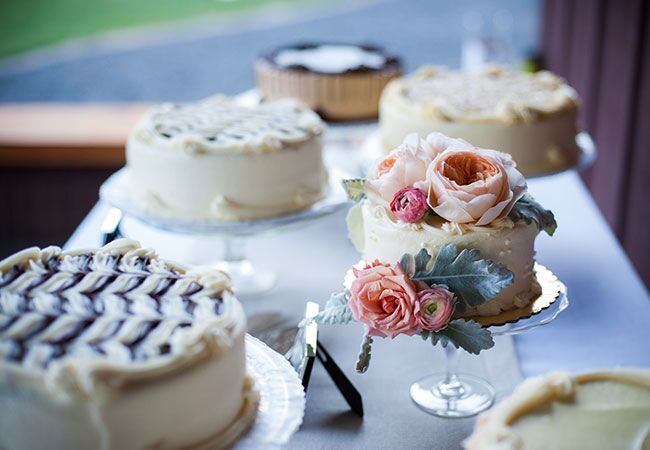 Top your cake with fresh floral arrangements like peach roses, pink ranunculus and dusty miller leaves.
Want more? Right here!
> A Blueberry Bouquet! Plus 6 More Berry Bouquets…
> These Bright Floral Arrangements Will Make Your Want to Have a Fall Wedding