24 Stunning Sugar Flower Wedding Cakes You've Never Seen Before
There are pros and cons to sugar flower designs (just like there are for fresh blooms), but these gorgeous designs are seriously inspiring.
When it comes to wedding cake design, there are a few things to consider when choosing between fresh or sugar flowers to decorate your tiers. Fresh blooms are usually less expensive, but they have to be applied day-of in order for them to stay looking nice throughout the celebration and up until cake cutting time. Sugar flowers tend to cost more because they're made by hand, but they can be made far out in advance and have no possibility of wilting. They can also be lighter—depending on the type of flower—so it can be applied a little more artfully.
Ask your baker if they have a recommendation for what might be better for your wedding theme or venue (an outdoor venue in the summer doesn't always place nice with fresh flowers) and in the meantime, compare our favorite fresh flower cakes to our favorite sugar flower cakes—below—to get inspired.
Sugar Flowers and Painted Illustrations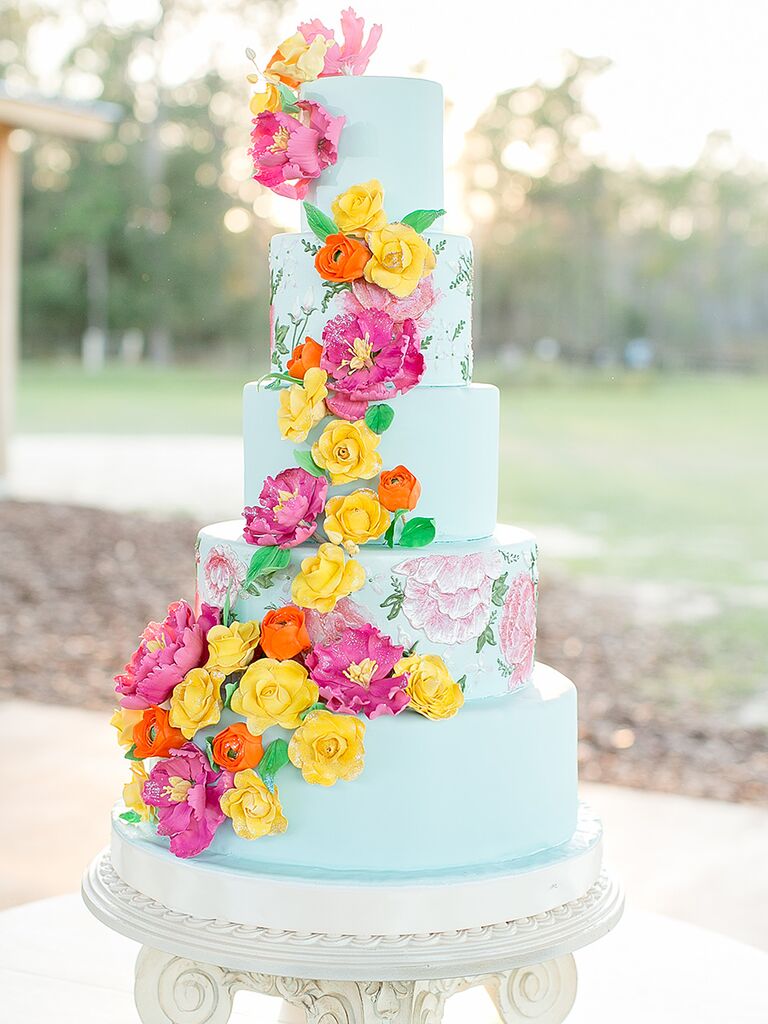 Statement Flower Cluster Without a Topper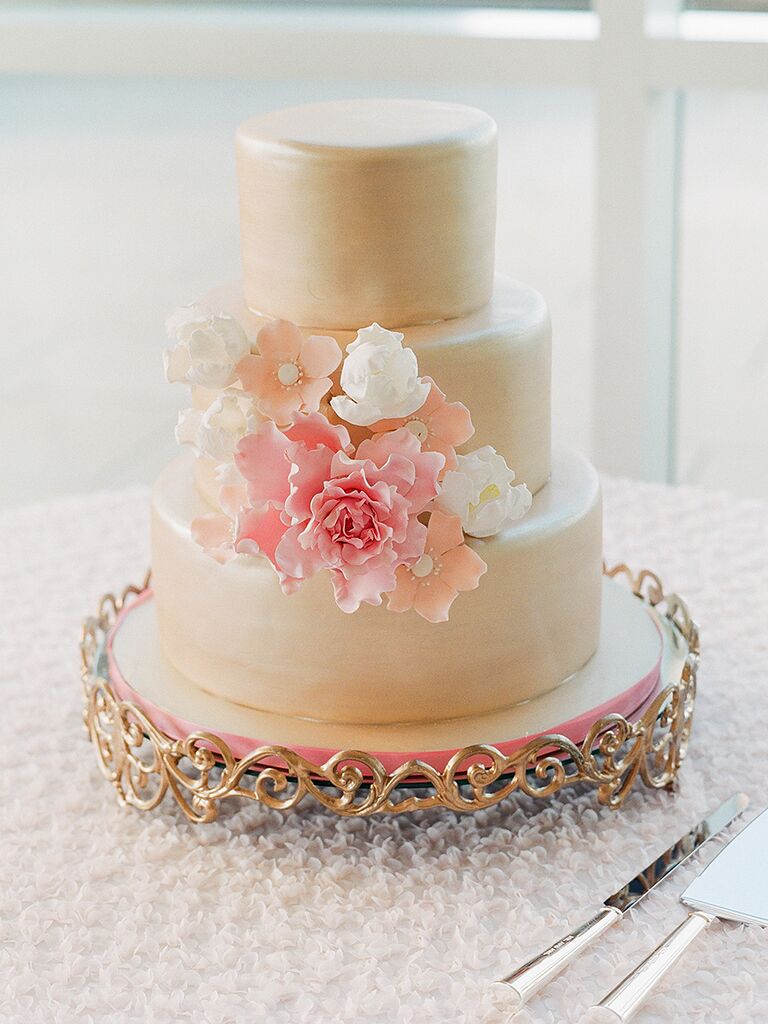 Fresh Roses and a Statement Sugar Flower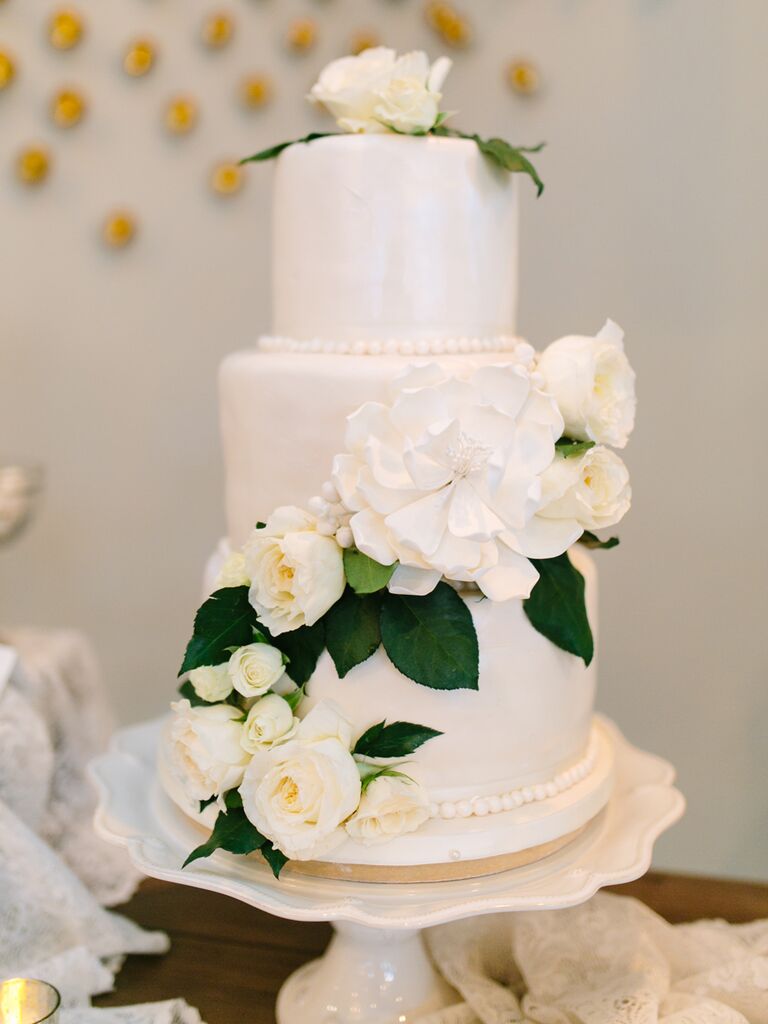 Blush Sugar Flower Vine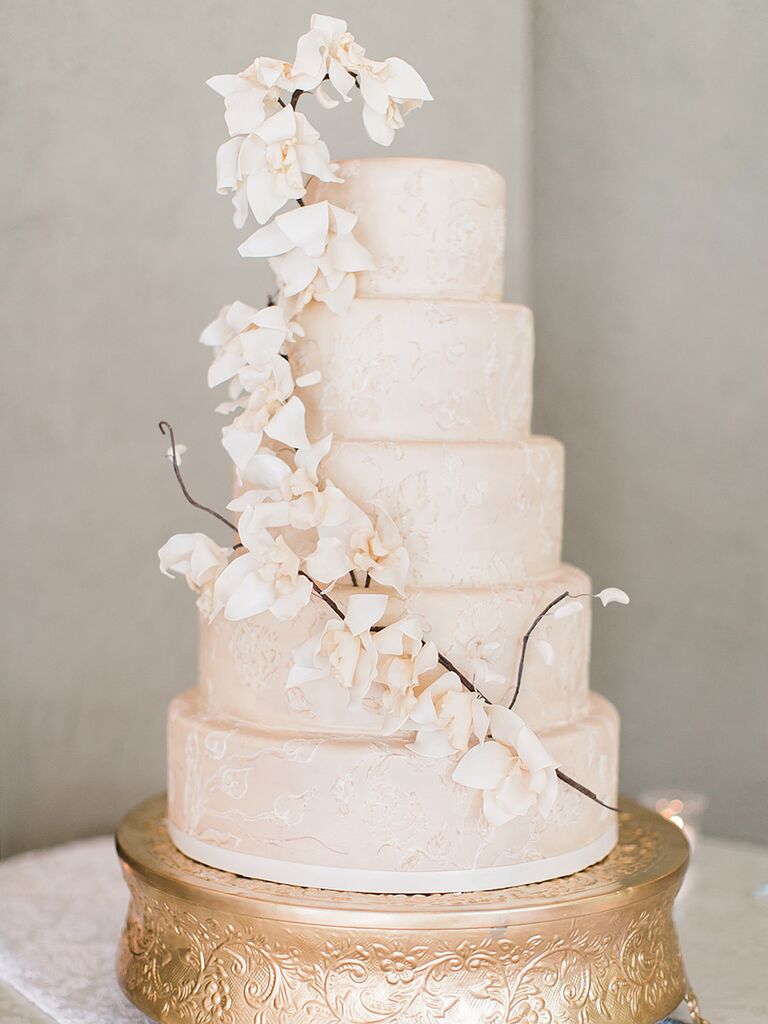 Fondant Rosettes and a Matching Topper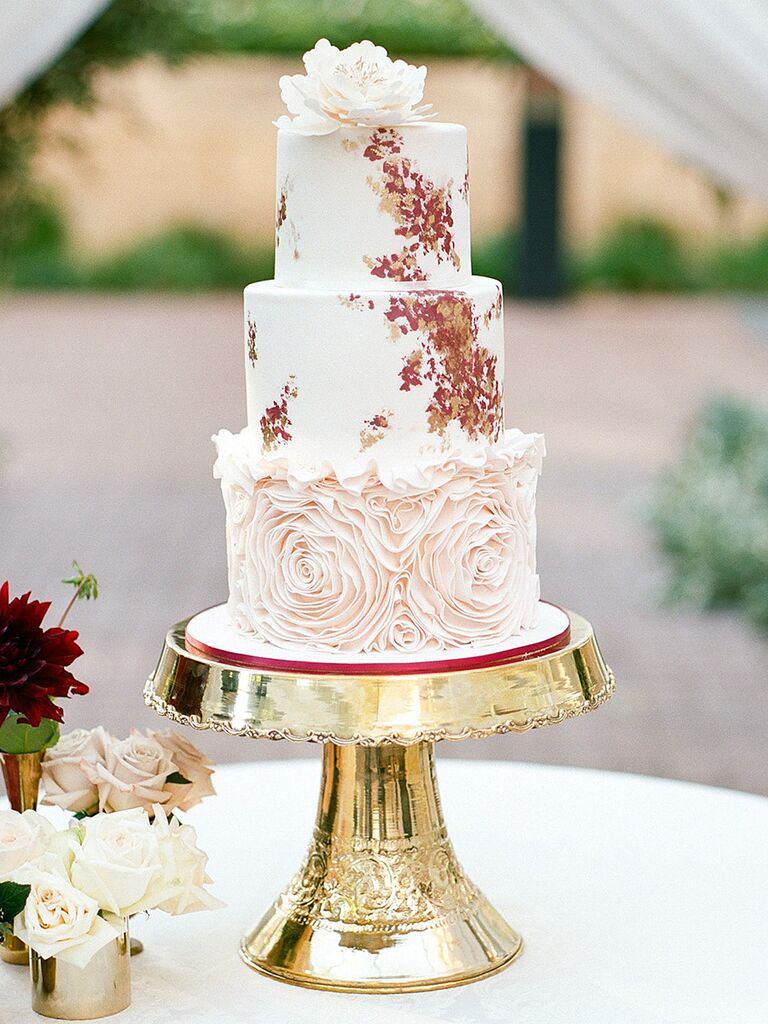 From: A Romantic Garden Wedding at Lamont's Bishops House in Perth, Australia
King Protea and Rose Replicas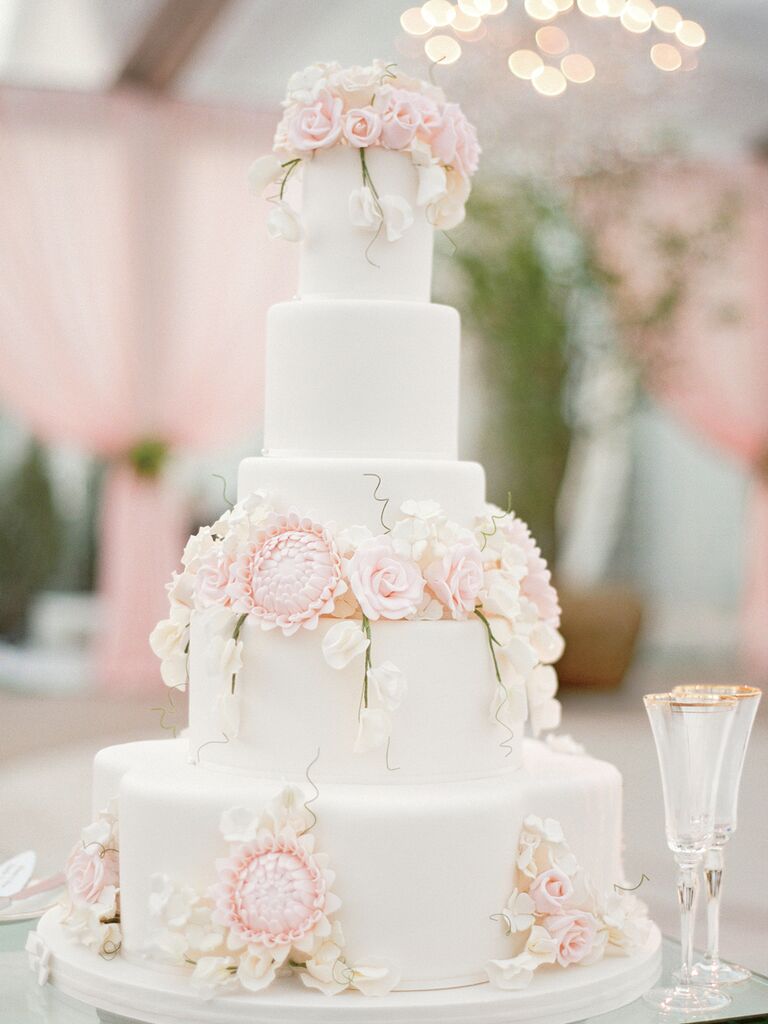 Rustic Sugar Flower and Button Details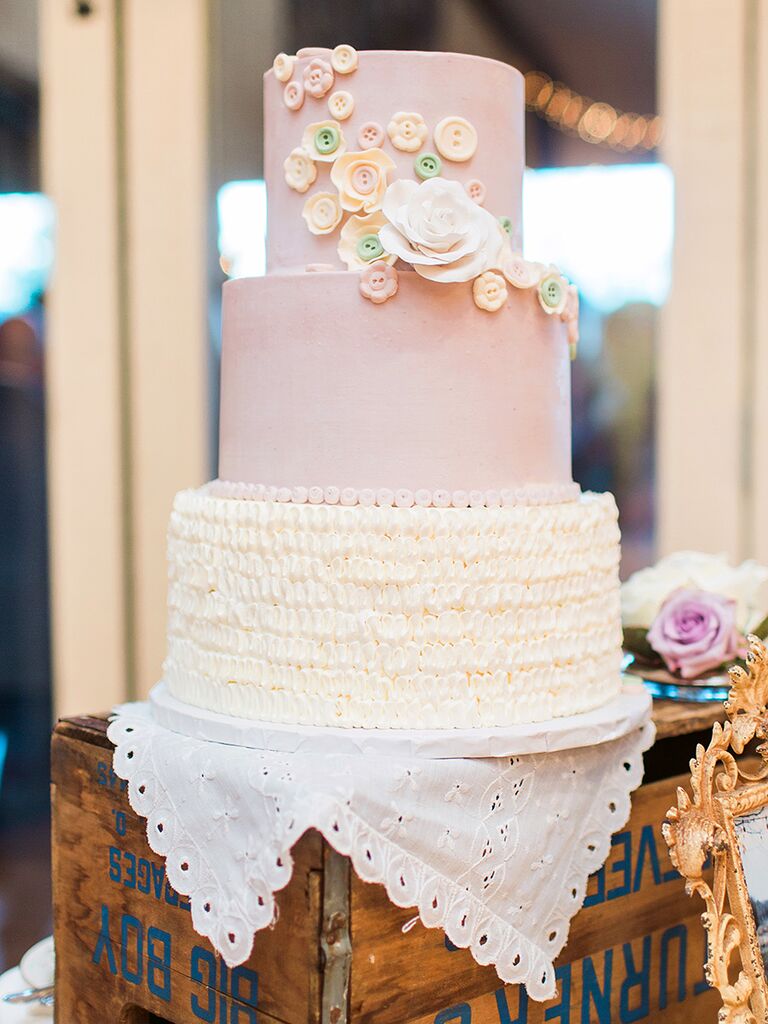 Romantic Roses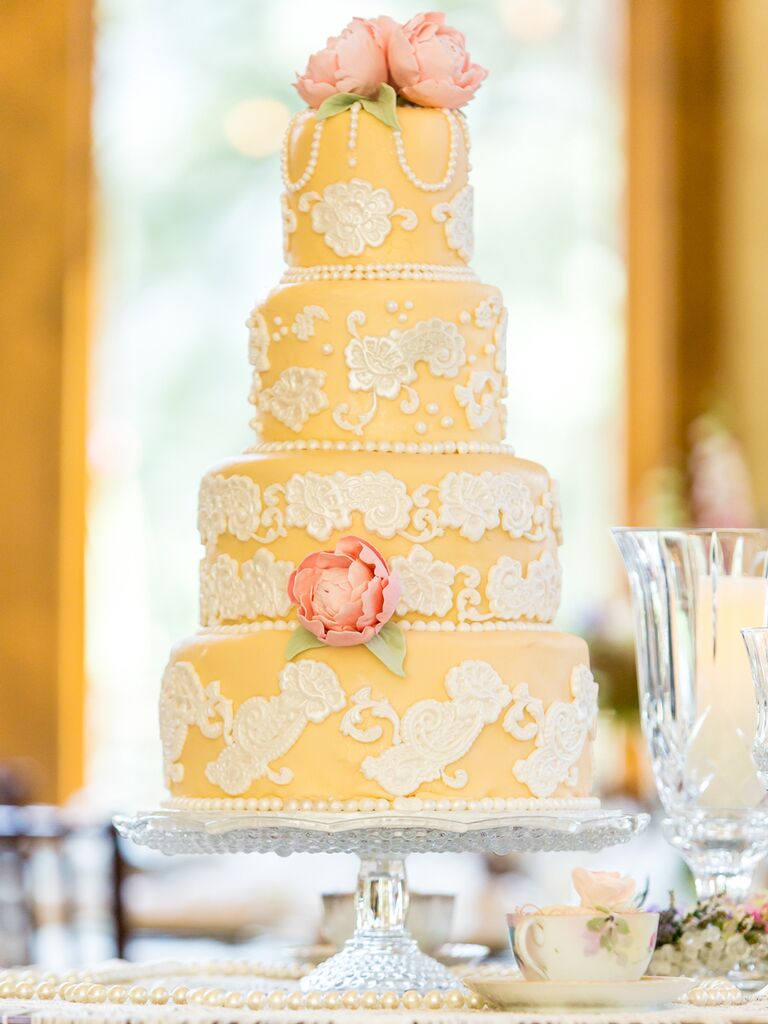 White and Gold Glamour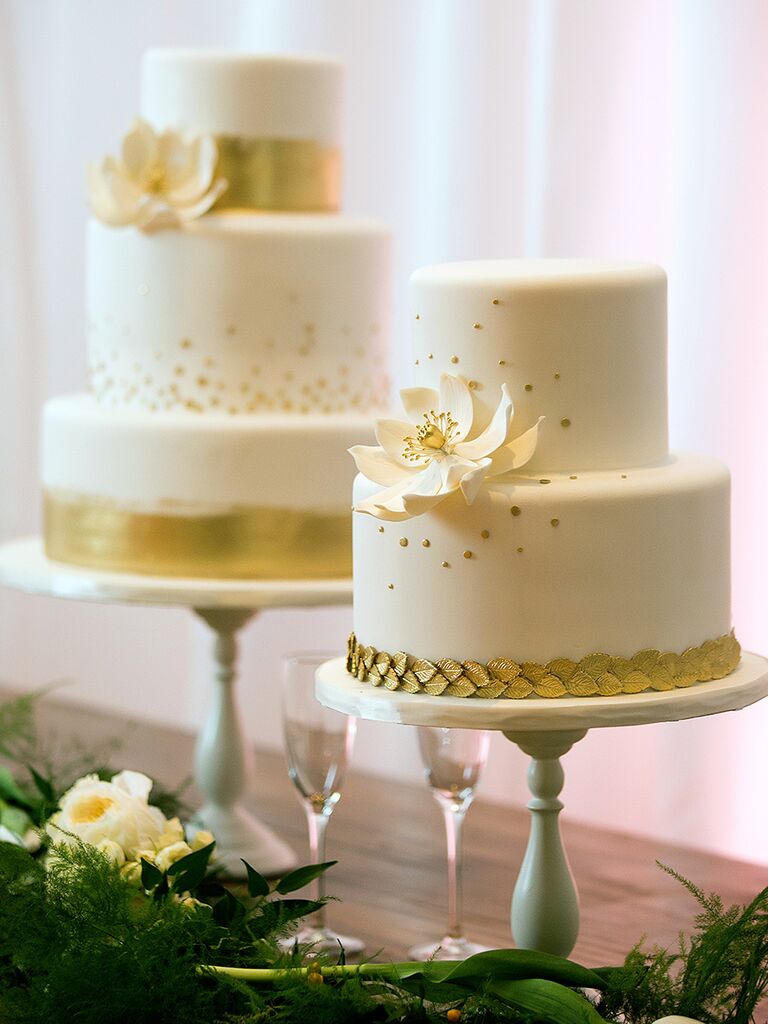 Ombrè Blooms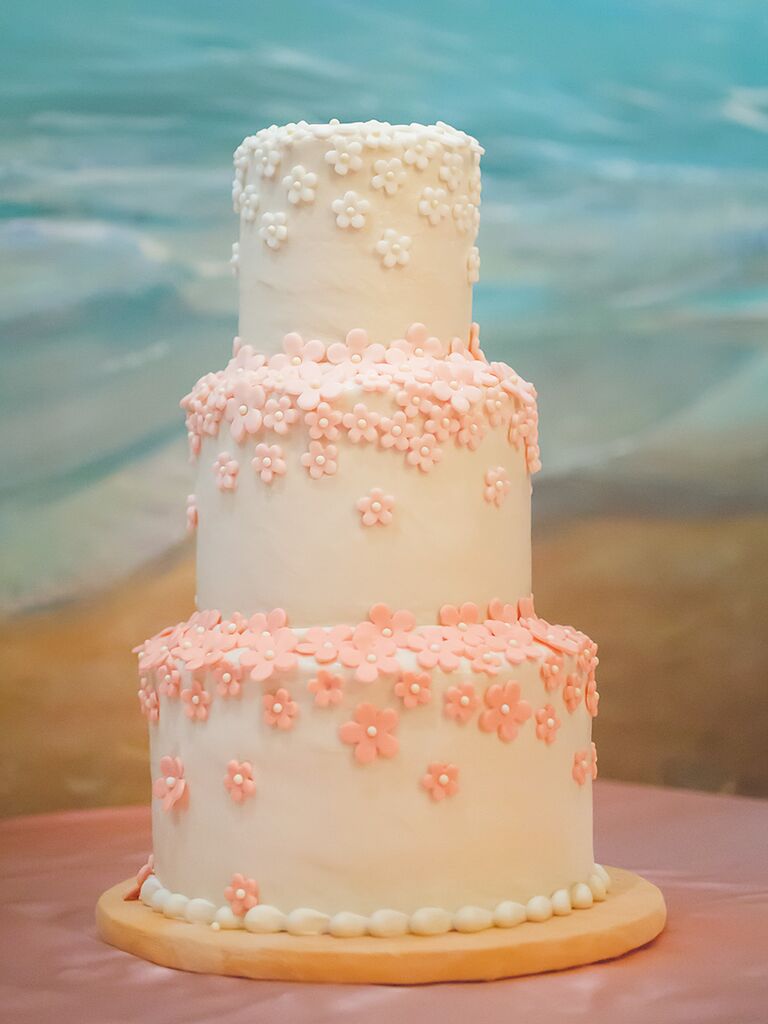 White Orchids on a Bright Red Backdrop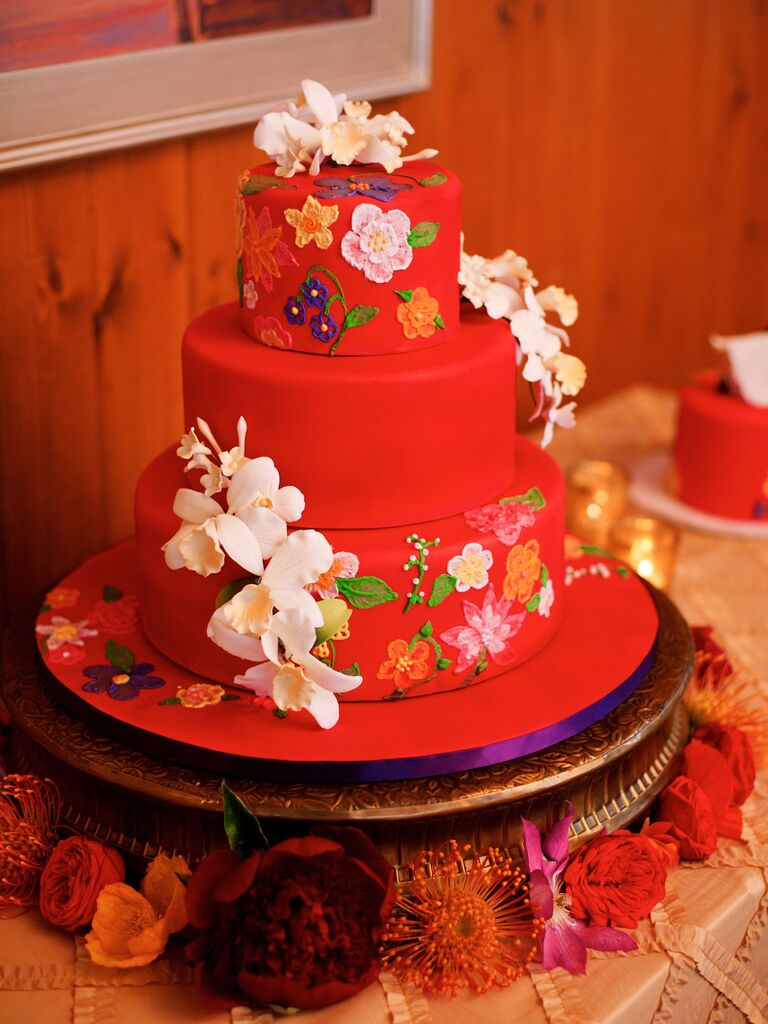 Fresh Olive Branches and a Gold Marzipan Succulent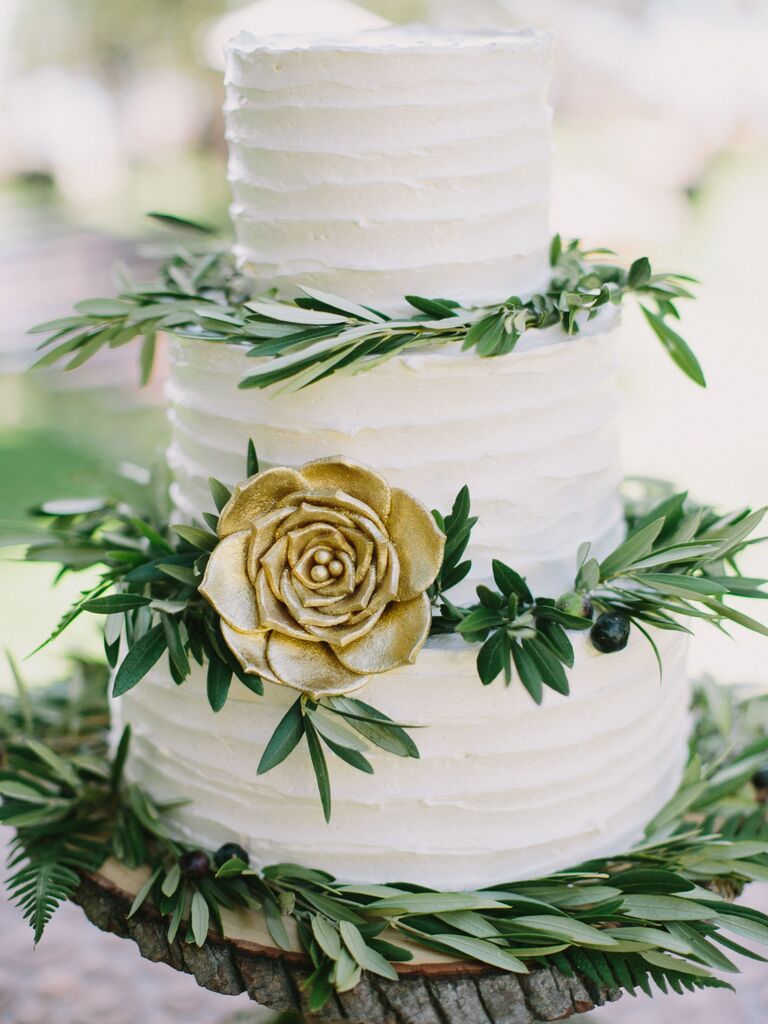 ​
Burgundy and Gold Details on a Navy Cake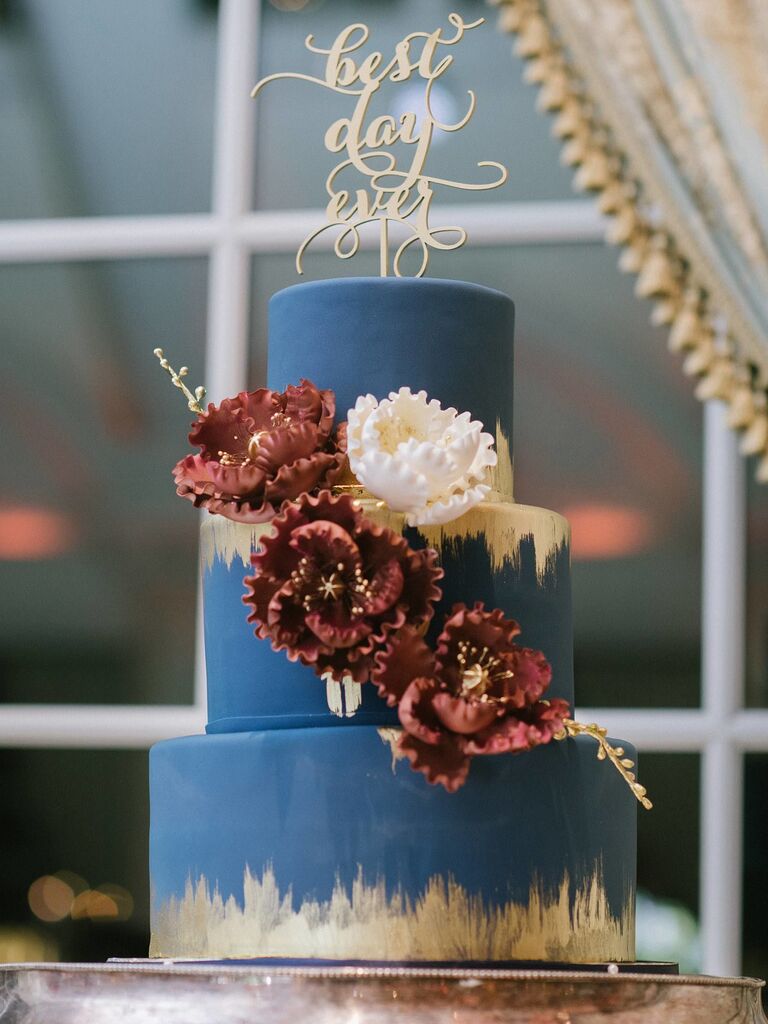 Yellow and Ivory Modernism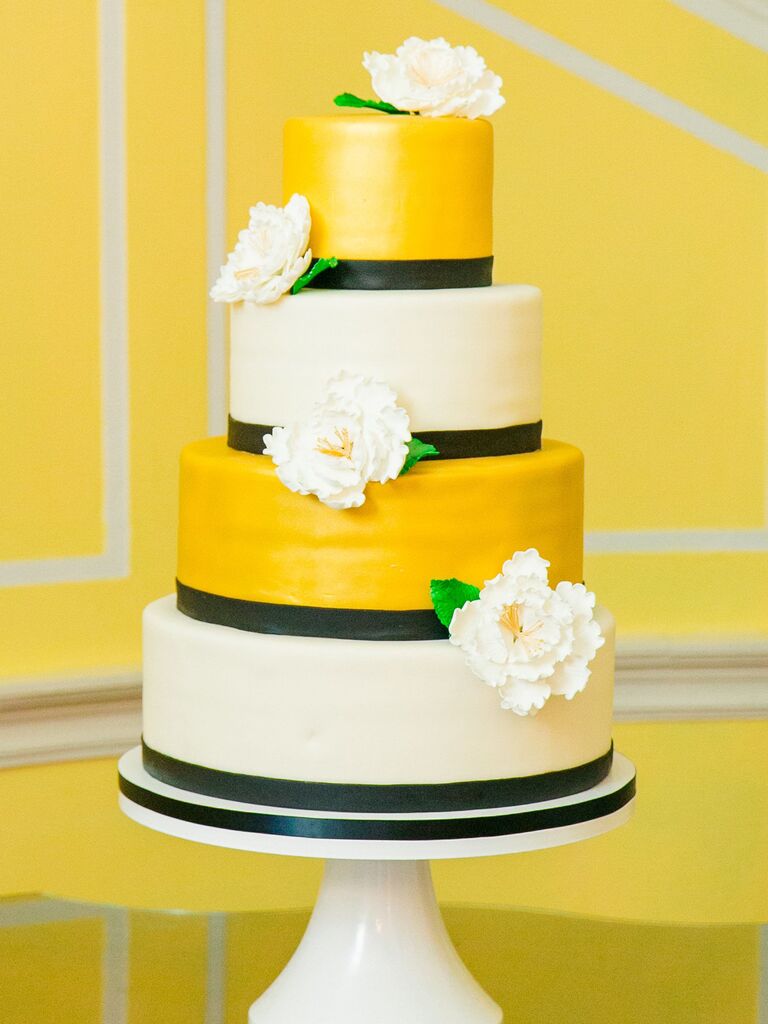 Allover Sugar Flowers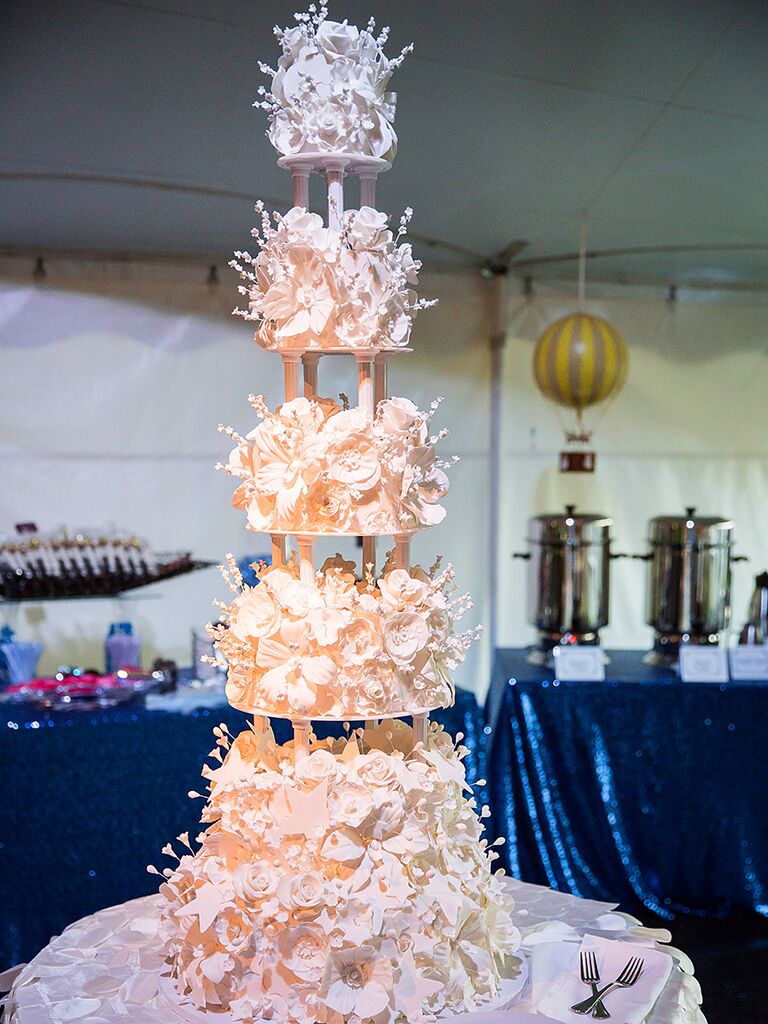 Pretty Pastel Palette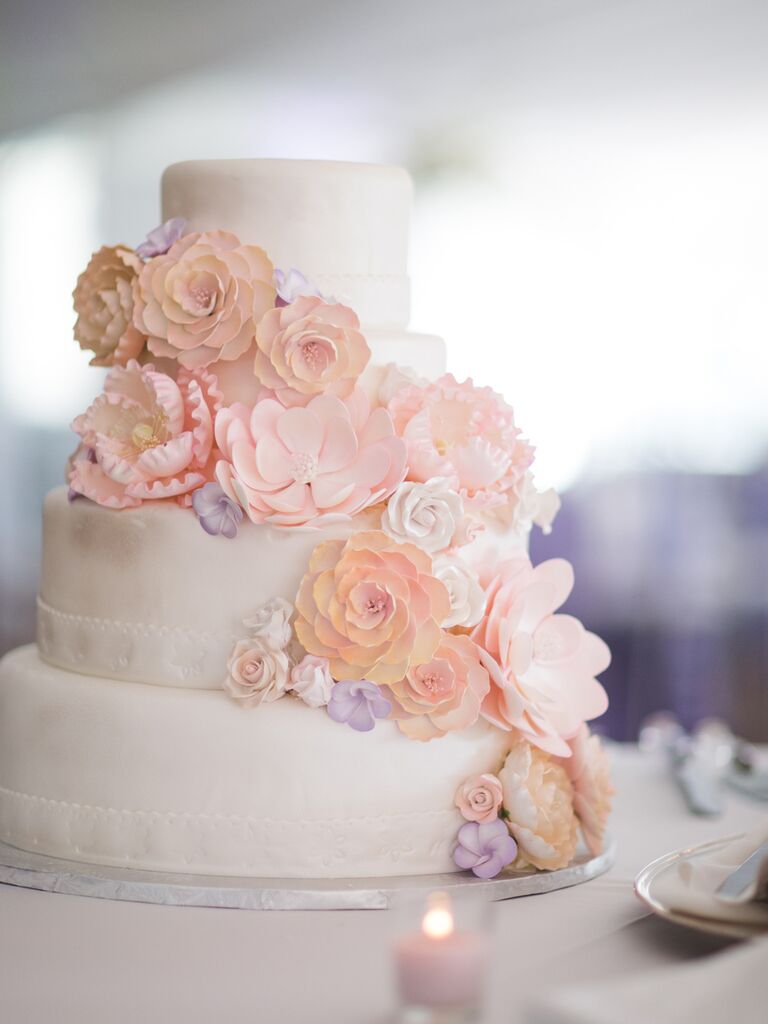 Spanish Tile-Themed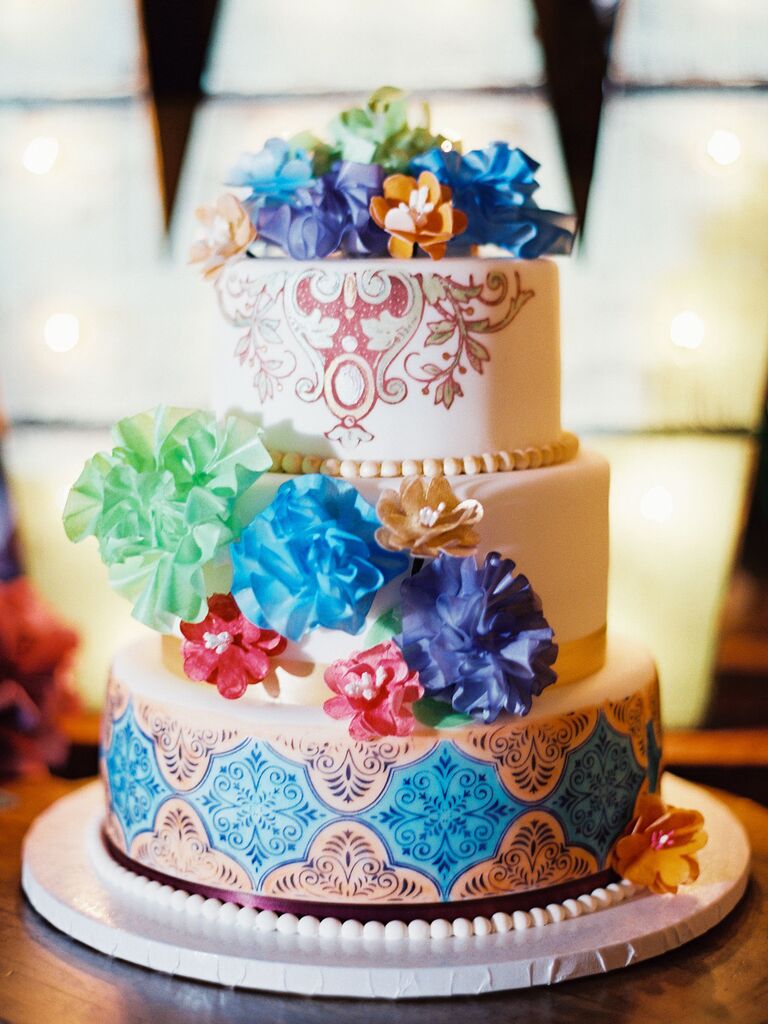 Classic White Fondant Blooms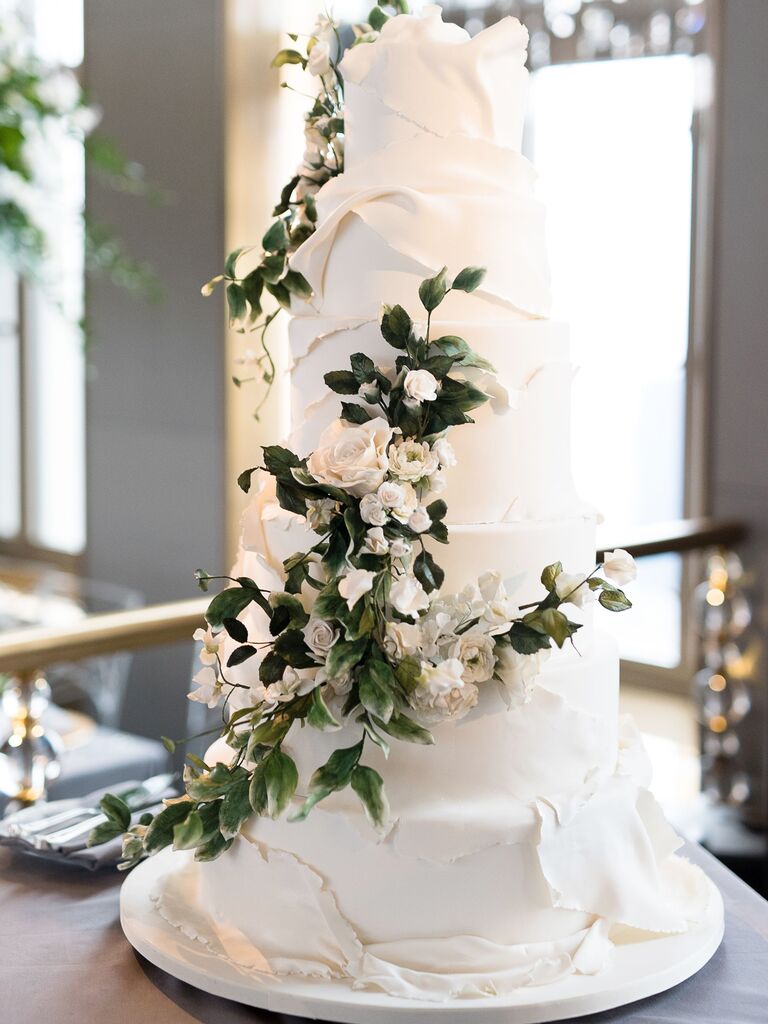 Bright Blue Tropical Orchid Design
Lavish Cascading Blush Flowers and Floral Embossing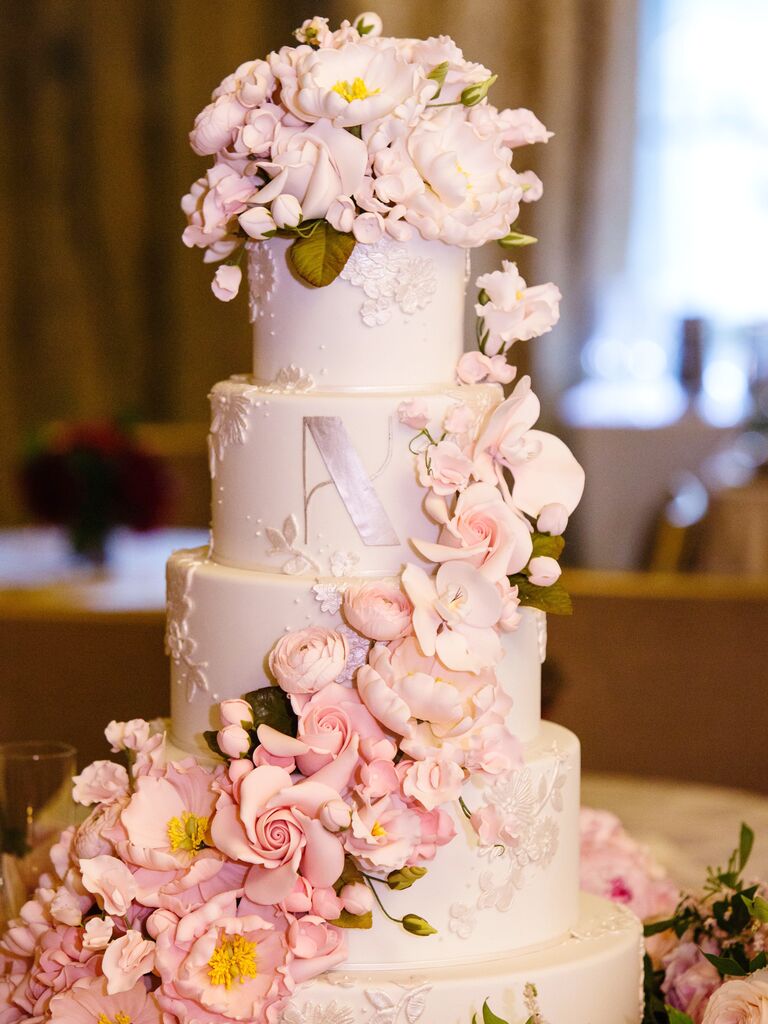 Cascade of Blue and Purple Ombré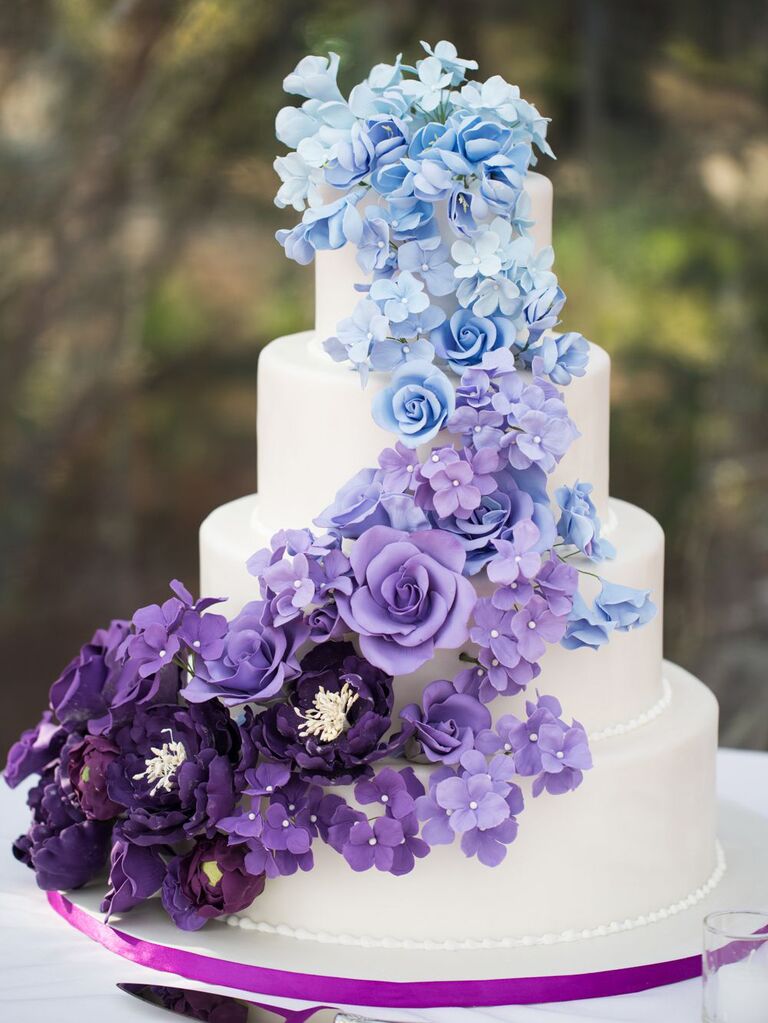 Modern All-White Design
Small Blooms and Fruit Accents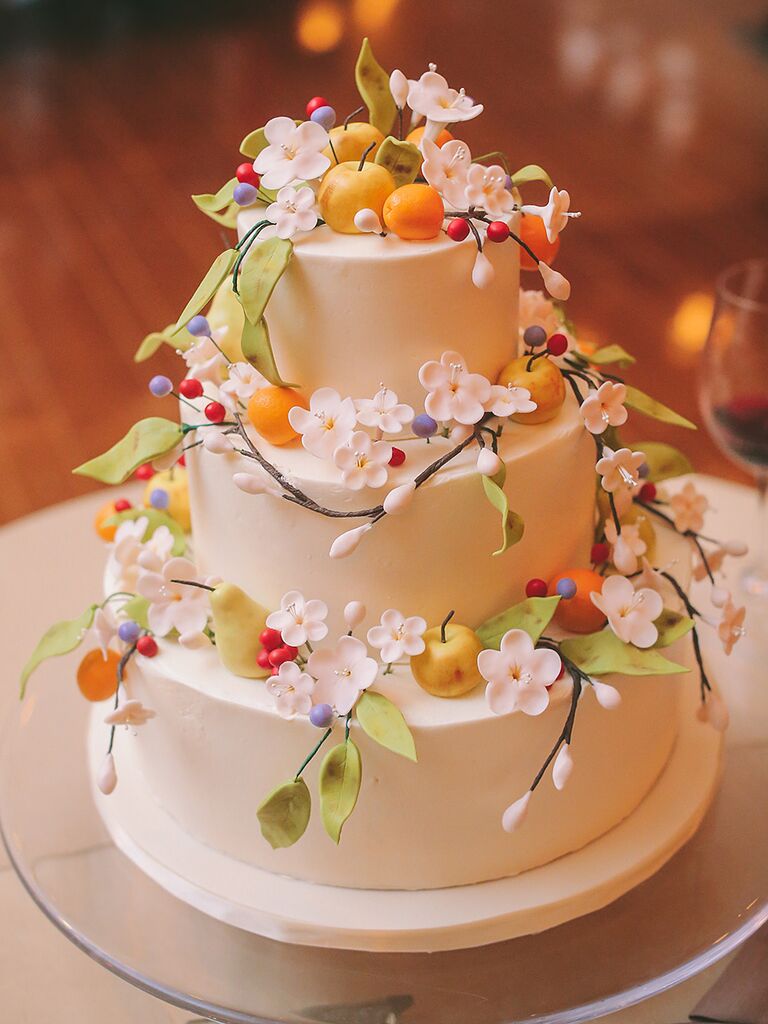 Modern Pink and Gold Sugar Flowers