24 Gorgeous Flower-Covered Wedding Cake Ideas
Love the natural look of fresh blooms adorning freshly frosted tiers? Take these ideas to your baker.
Adding fresh flowers to wedding cake tiers looks beautifully romantic and it's a cost effective alternative to labor-intensive detailing like piping designs or handmade sugar flowers. The more intricate your cake design the longer it's going to take for your baker to complete it, which means you're paying for that time.
Most bakers will agree to work with your florist, that way you can rest easy knowing the wedding cake will match the centerpieces and the stems used are the freshest possible—and not to mention safe to come in contact with food. What are some of our favorite wedding cake blooms? We've got a whole list of them, below.
White Wedding Cake With Dahliahs, Roses and Lisianthus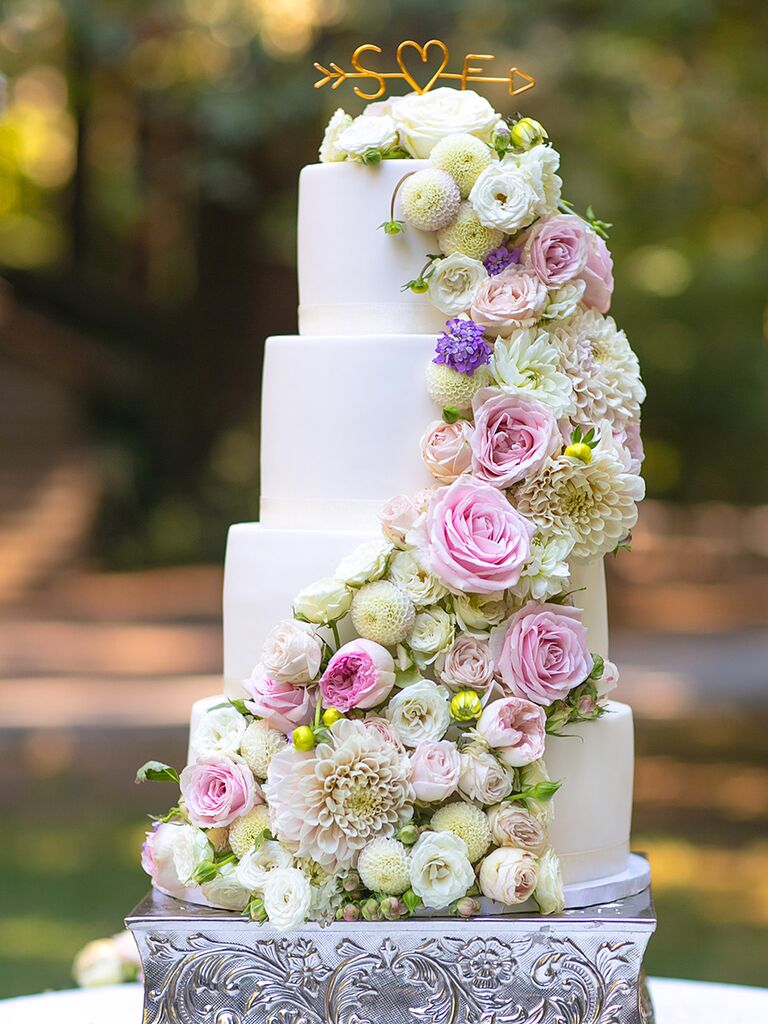 From: A Whimsical Garden-Inspired Wedding at a Private Residence in Redwood City, California
White, Gold and Peach Wedding Cake With Roses and Zinnias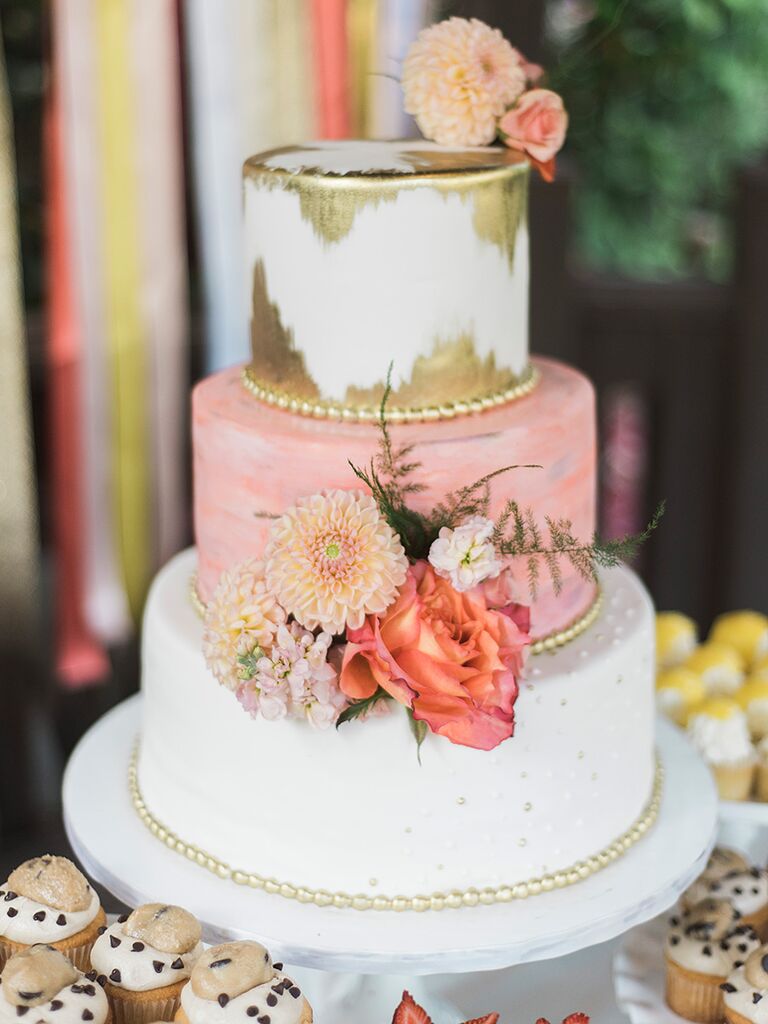 From: A Glamorous Garden Wedding at San Diego Botanic Garden in Encinitas, California
Chocolate Wedding Cake With Berries and Amaryllis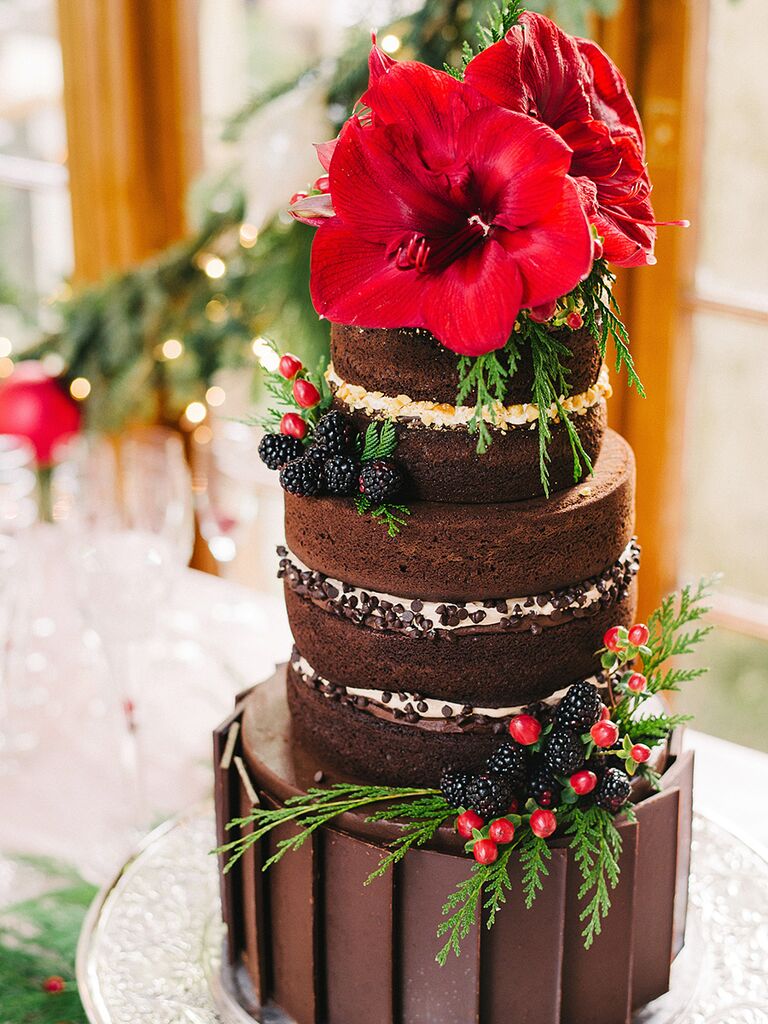 From: An Elegant, Holiday-Themed Wedding at Black Dolphin Inn in New Smyrna Beach, Florida
Simple Buttercream Wedding Cake With Peonies and Ranunculus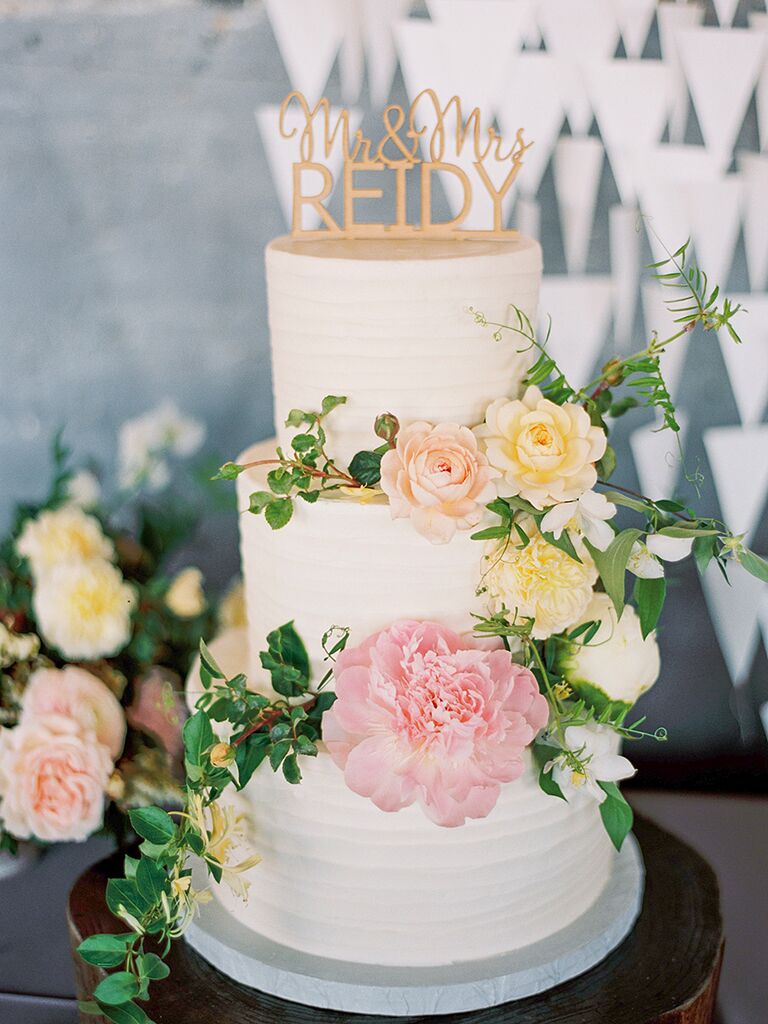 From: An Industrial Boho Wedding at Hickory Street Annex in Dallas, Texas
Elegant Gold Lace Applique Wedding Cake With Roses and Peonies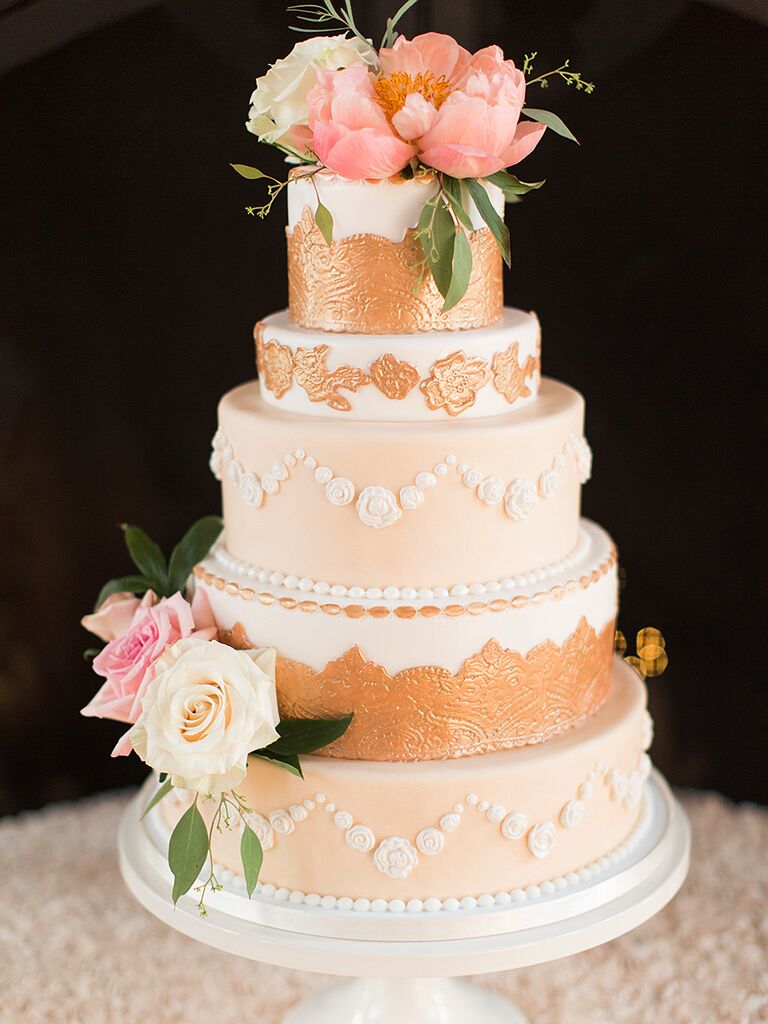 From: A Romantic Fairy-Tale-Inspired Wedding at Dover Hall Estate in Manakin Sabot, Virginia
Simple Wedding Cake With Succulents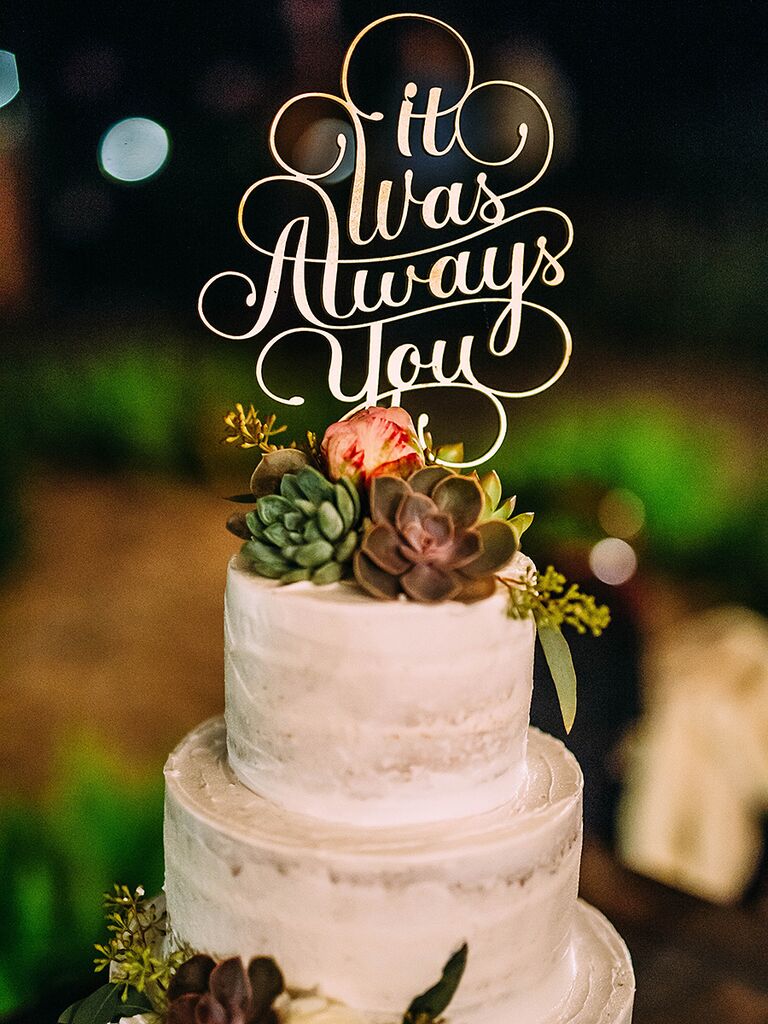 From: A Rustic, Fall Wedding at Thalatta Estate in Palmetto Bay, Florida
Pastel Ombre Wedding Cake With Lisianthus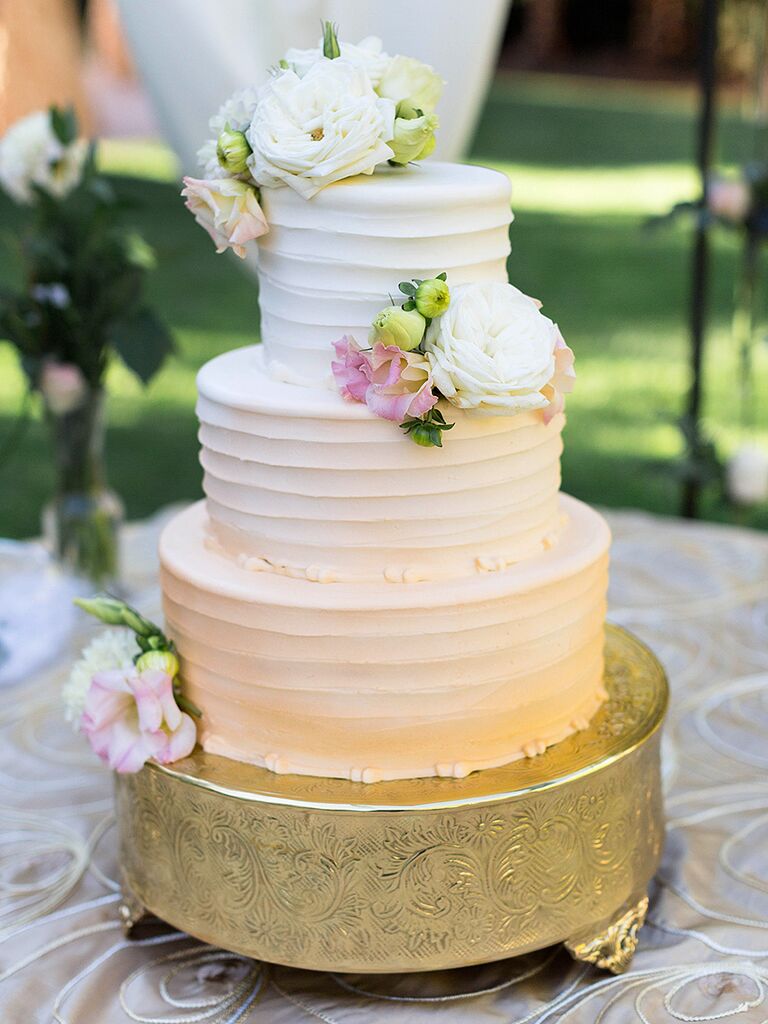 From: A Glamorous Backyard Wedding at a Private Residence in Chico, California
Tiered Wedding Cake With Purple Orchids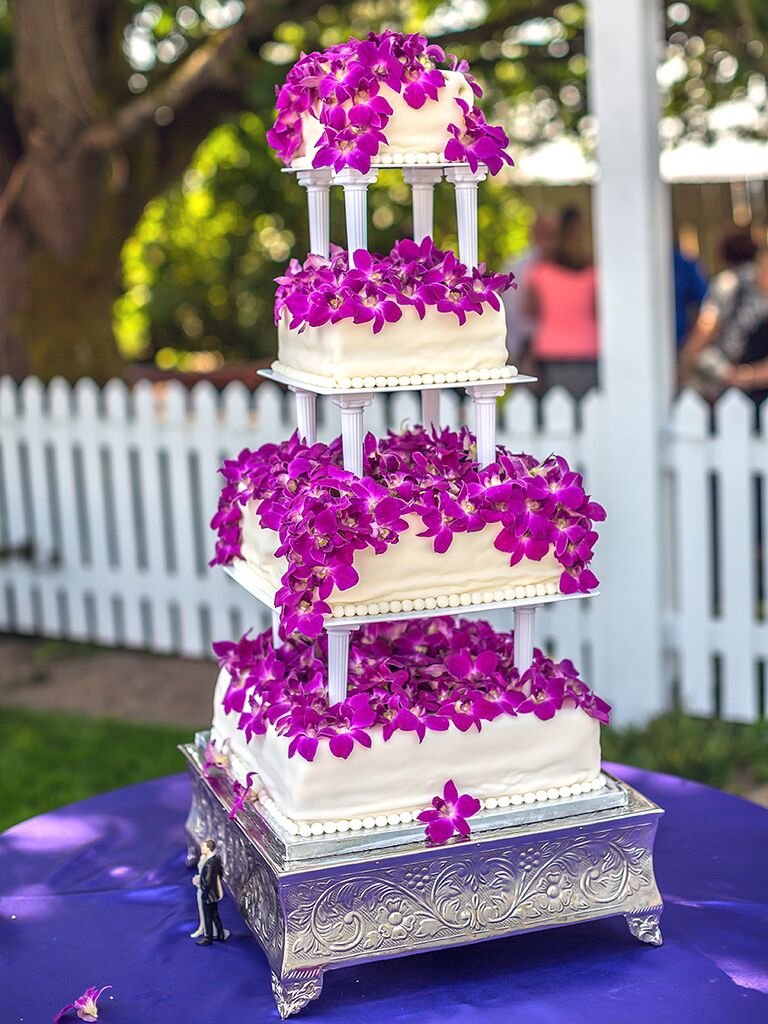 From: Classic Garden Wedding at Clear Lake Garden in Eugene, Oregon
Watercolor Pink Wedding Cake With Roses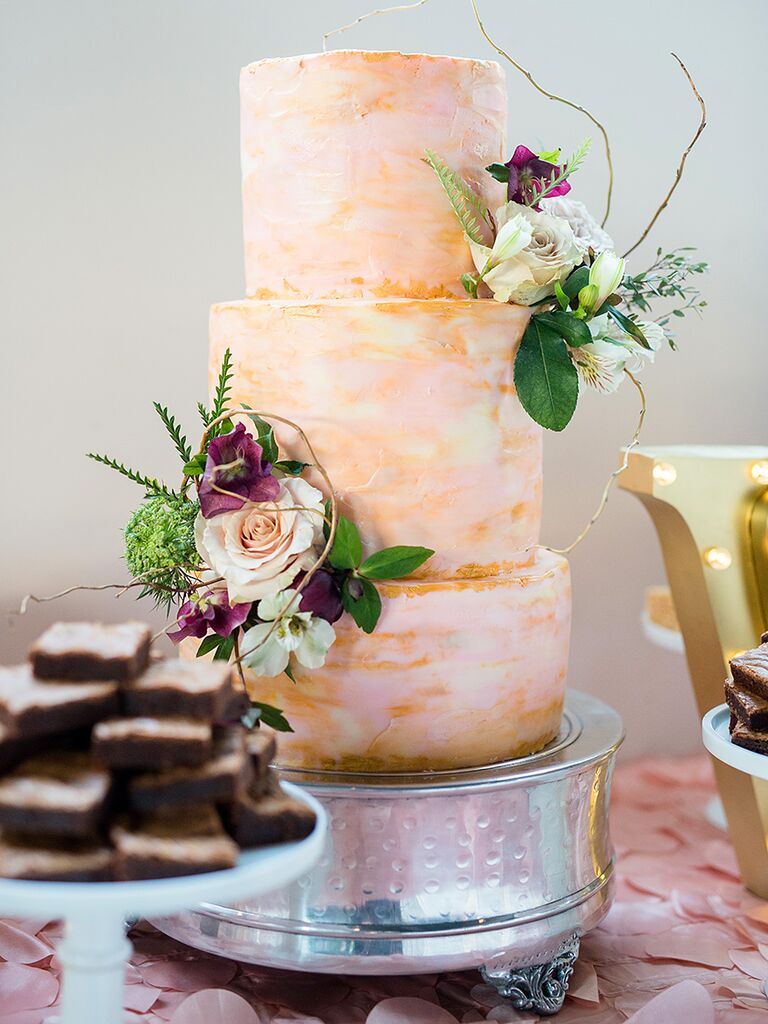 From: A Chic Ballroom Wedding at Exchange Ballroom in Portland, Oregon
Small Geometric Blue Wedding Cake With Ranunculus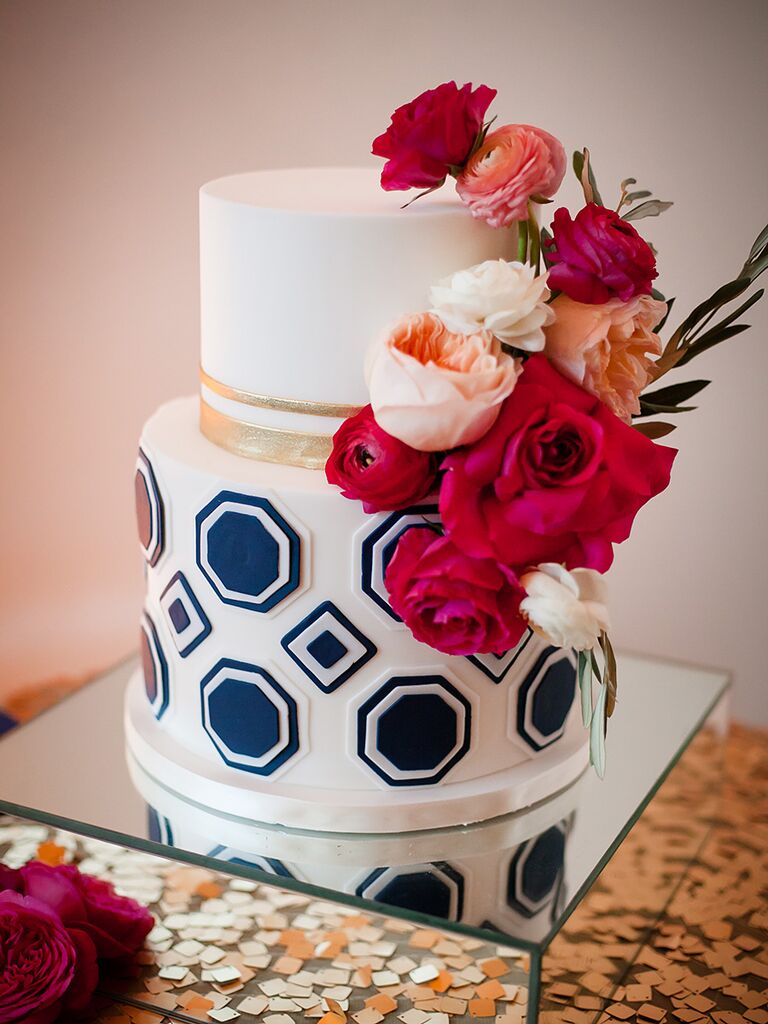 From: A Lively Wedding at 19 East Event Gallery and Chicago Illuminating Company in Chicago, Illinois
Boho Naked Wedding Cake With Garden Roses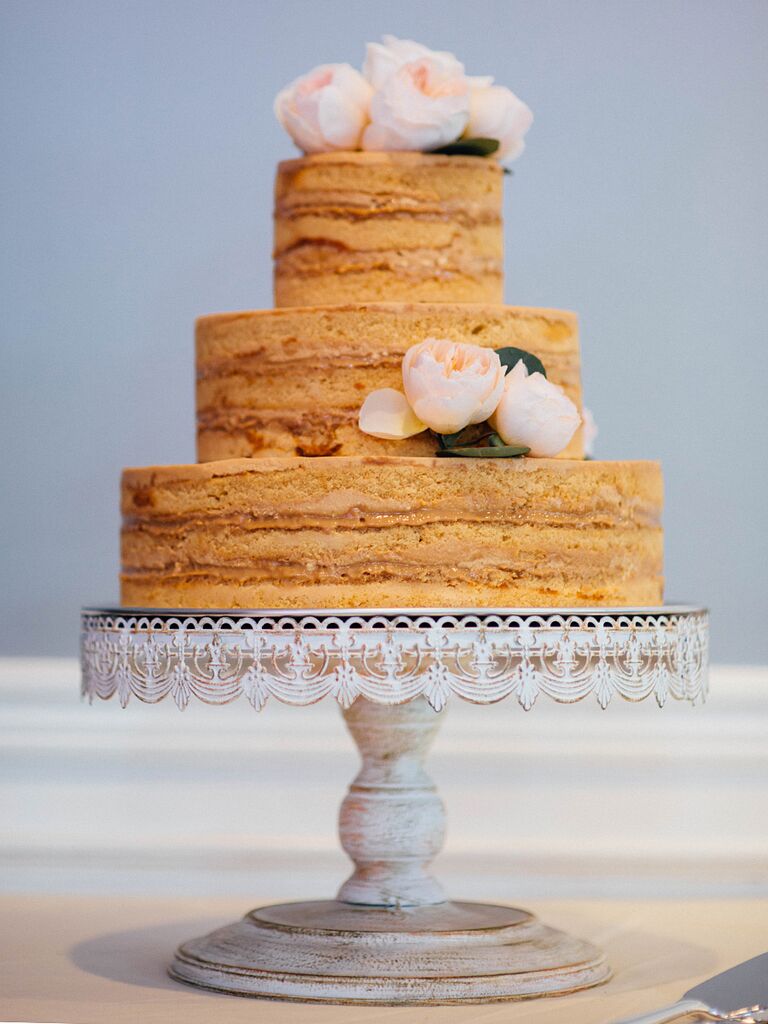 From: A Romantic Waterfront Wedding at Long Island Yacht Club in Babylon, New York
Textured Buttercream Cake With Roses and Seeded Eucalyptus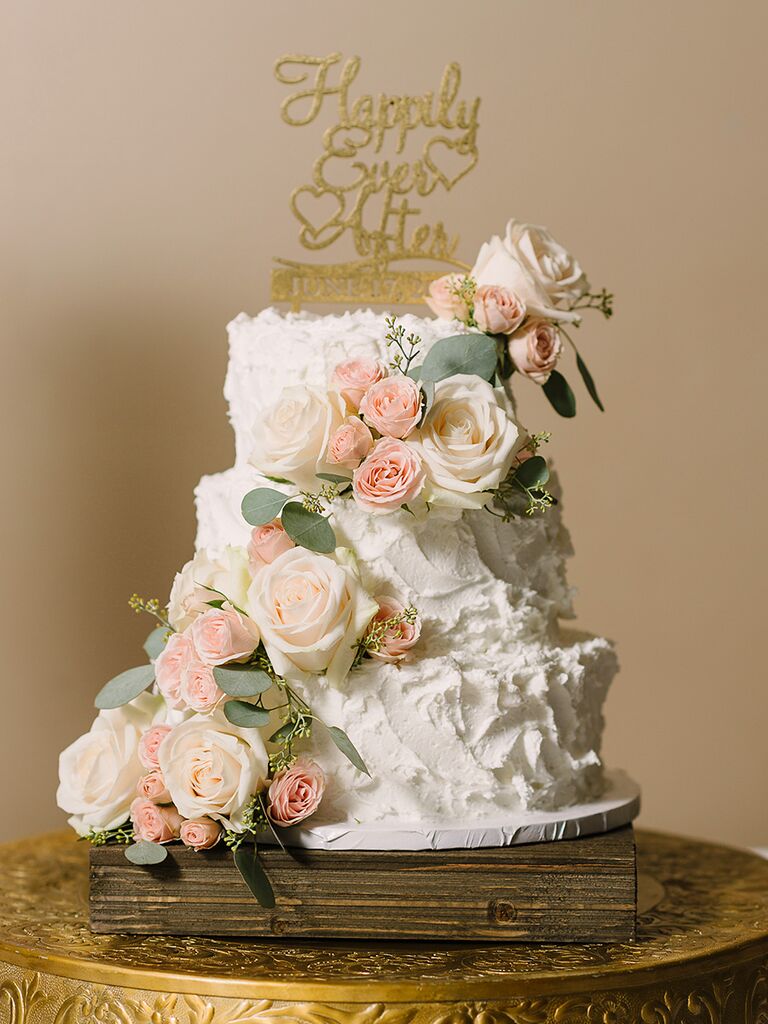 From: A Romantic Summer Wedding at Nazareth Hall in Grand Rapids, Ohio
Boho Wedding Cake With Greenery, Ranunculus and Lavender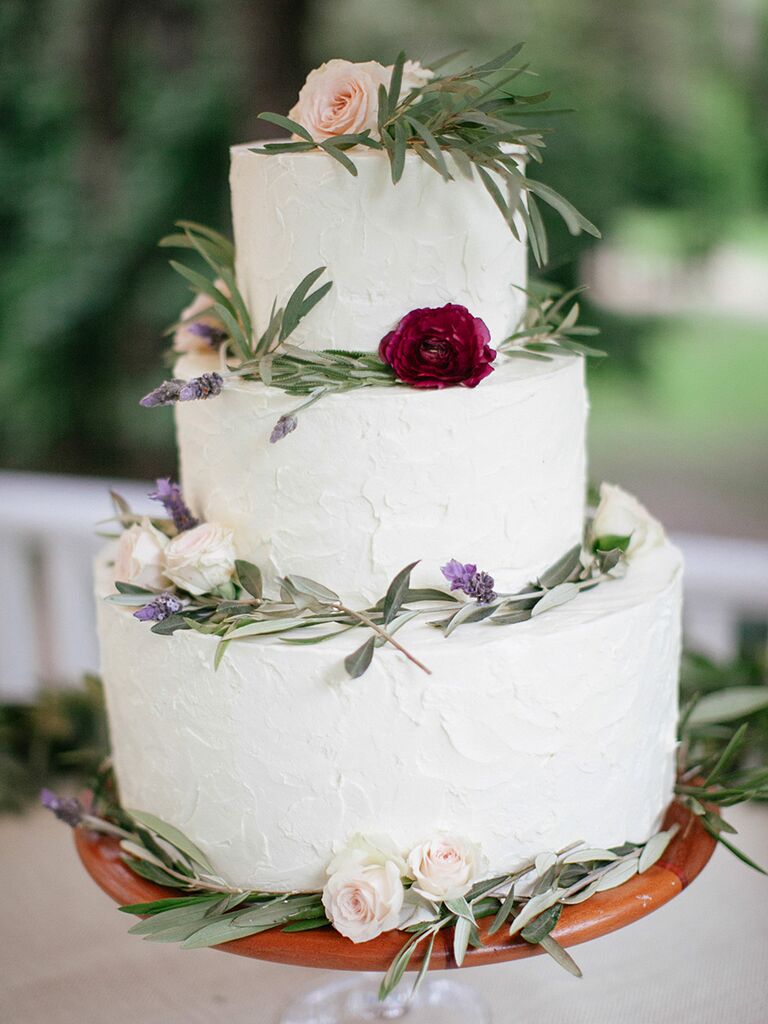 From: A Rustic, Earthy Wedding at Green Pastures Restaurant in Austin, Texas
Simple Wedding Cake With Lavender Wreaths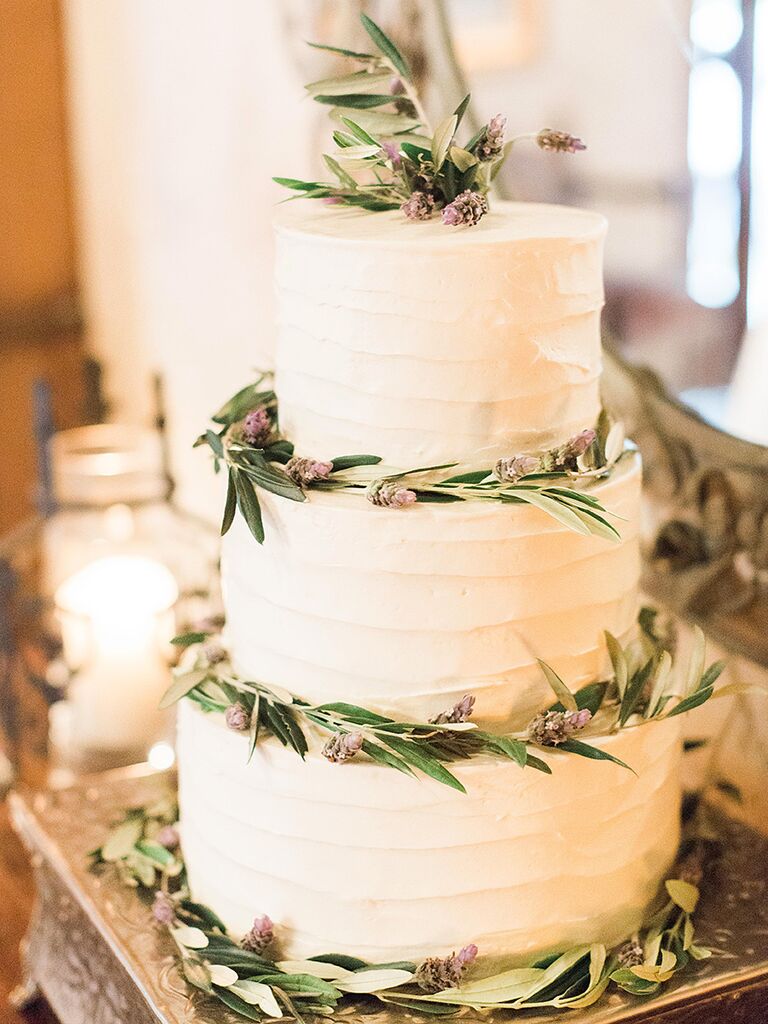 From: A Garden-Inspired Wedding With a Rustic Twist at San Ysidro Ranch in Montecito, California
White Fondant Wedding Cake With Clematis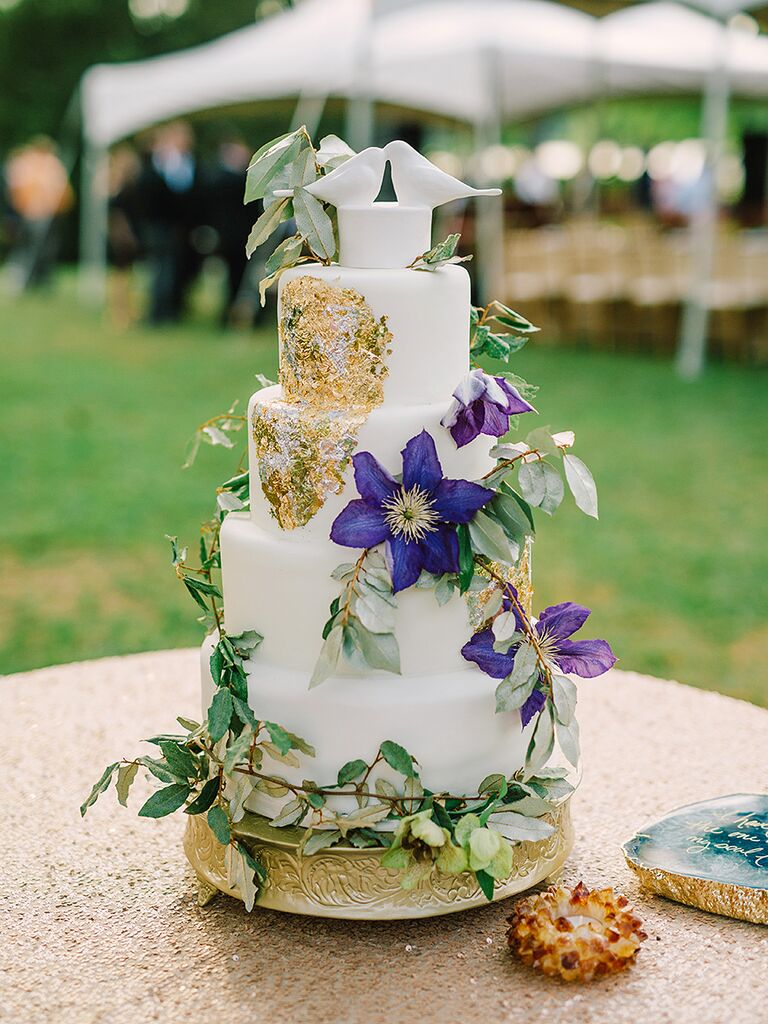 From: A Boho Glam Wedding at Diastole Farms in Concord, Georgia
Elegant Nearly Naked Cake With Small Spray Roses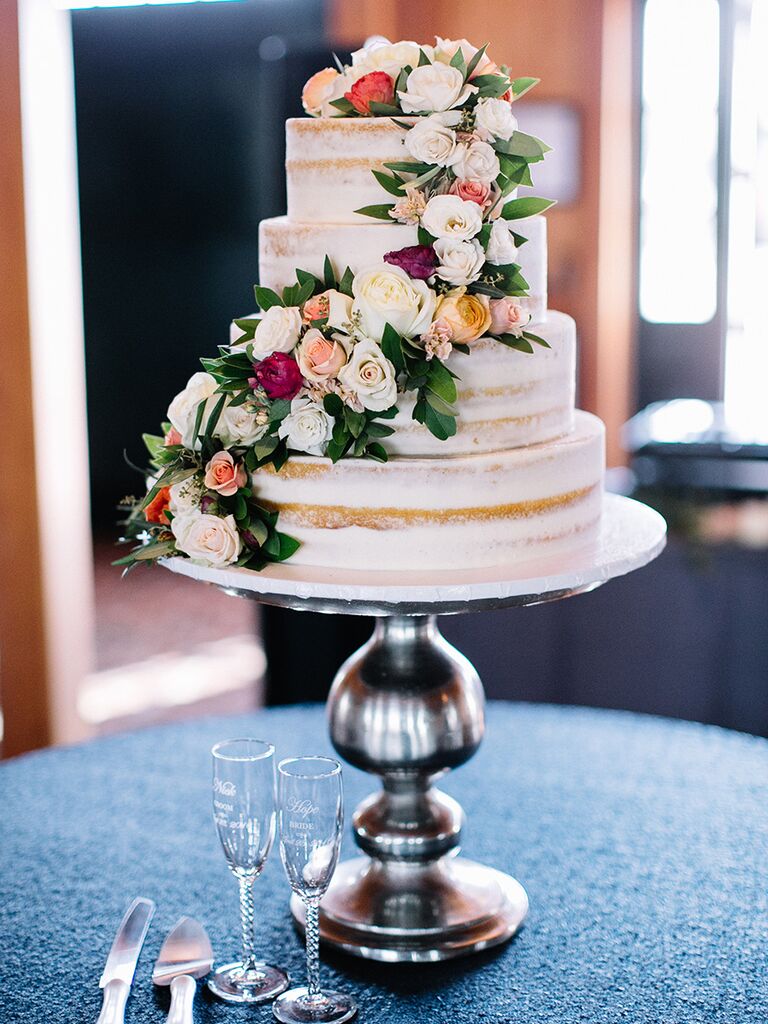 From: A Romantic Wedding at Mildale Farm in Edgerton, Kansas
Chocolate and Vanilla Wedding Cake With Roses and Berries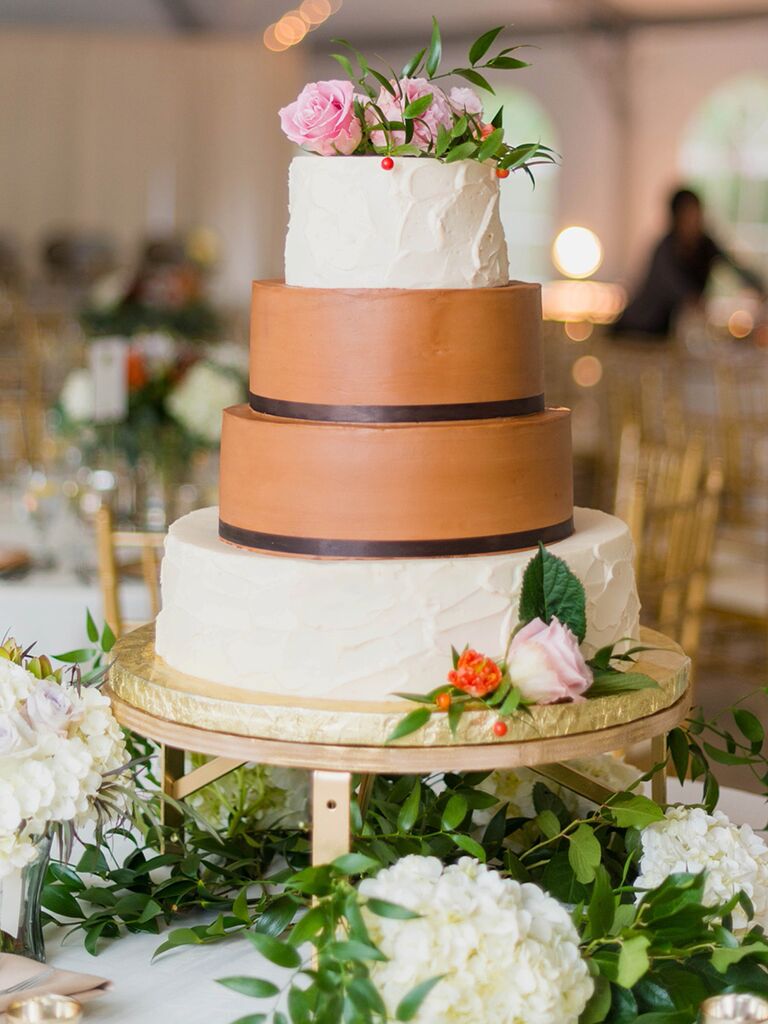 From: A Classic Fall Wedding at Rust Manor House in Leesburg, Virginia
Mini Nearly Naked Cake With Ranunculus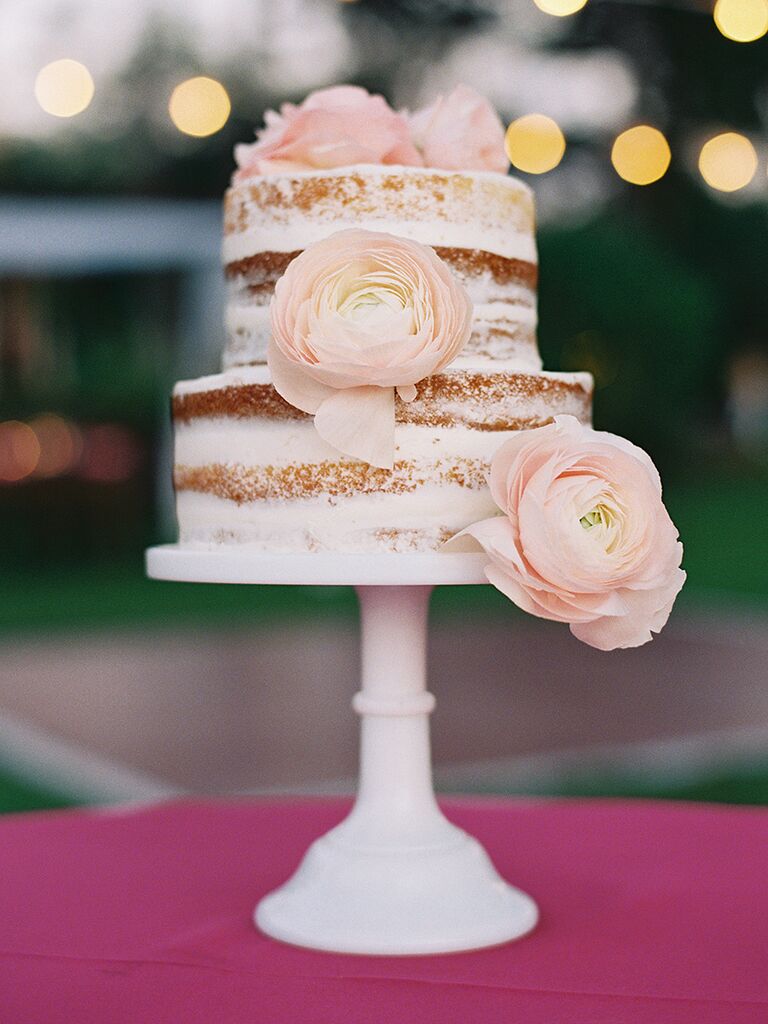 From: An Intimate, Tropical Wedding at the Sugarman Estate in Maui, Hawaii
Blue Marbleized Wedding Cake With Red Peonies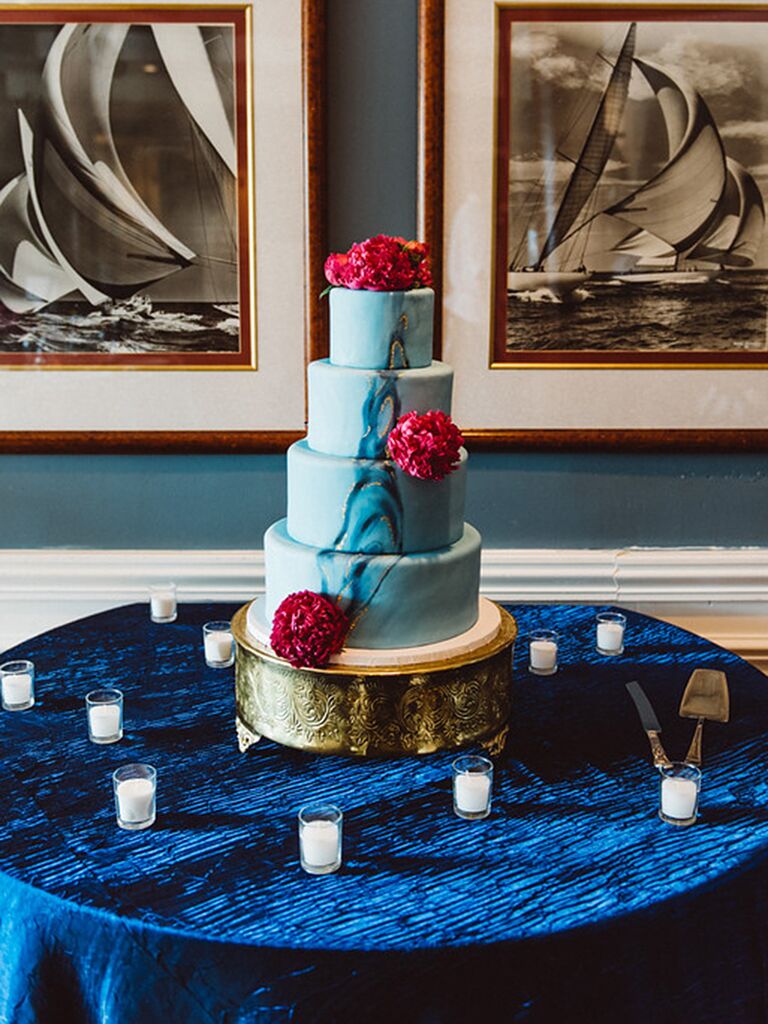 Swiss Dot Buttercream Wedding Cake With Thistles, Anemones and Dahlias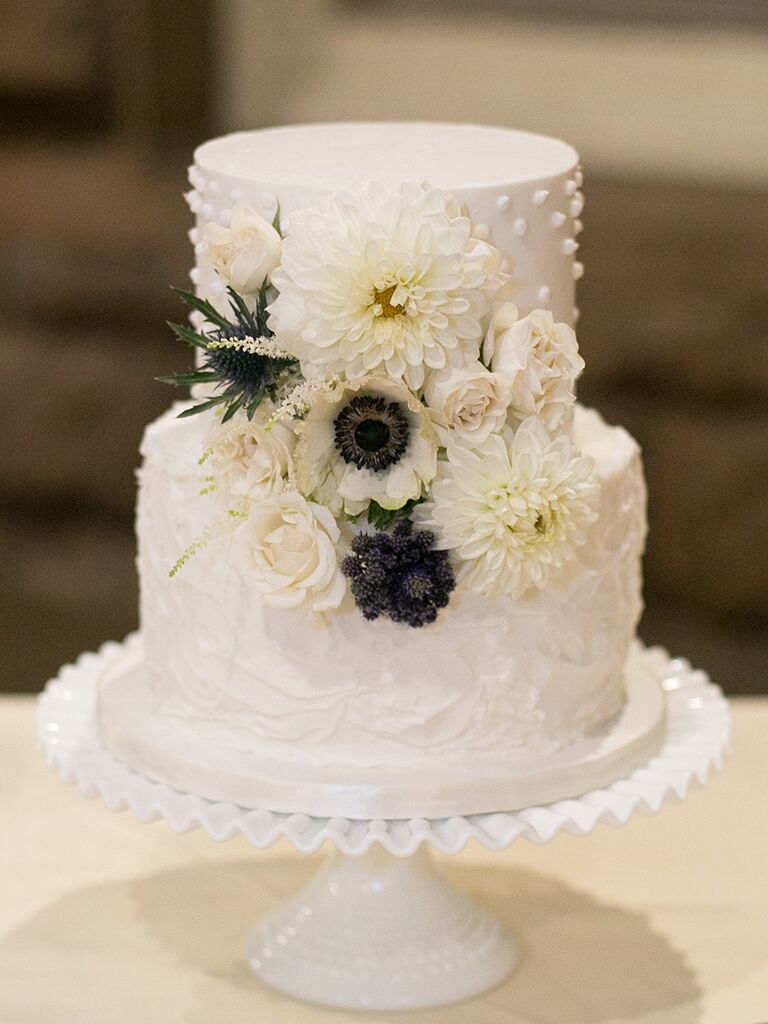 From: A Nautical Wedding at the Oceancliff Hotel in Newport, Rhode Island
Rustic Wedding Cake With Daisies and Burlap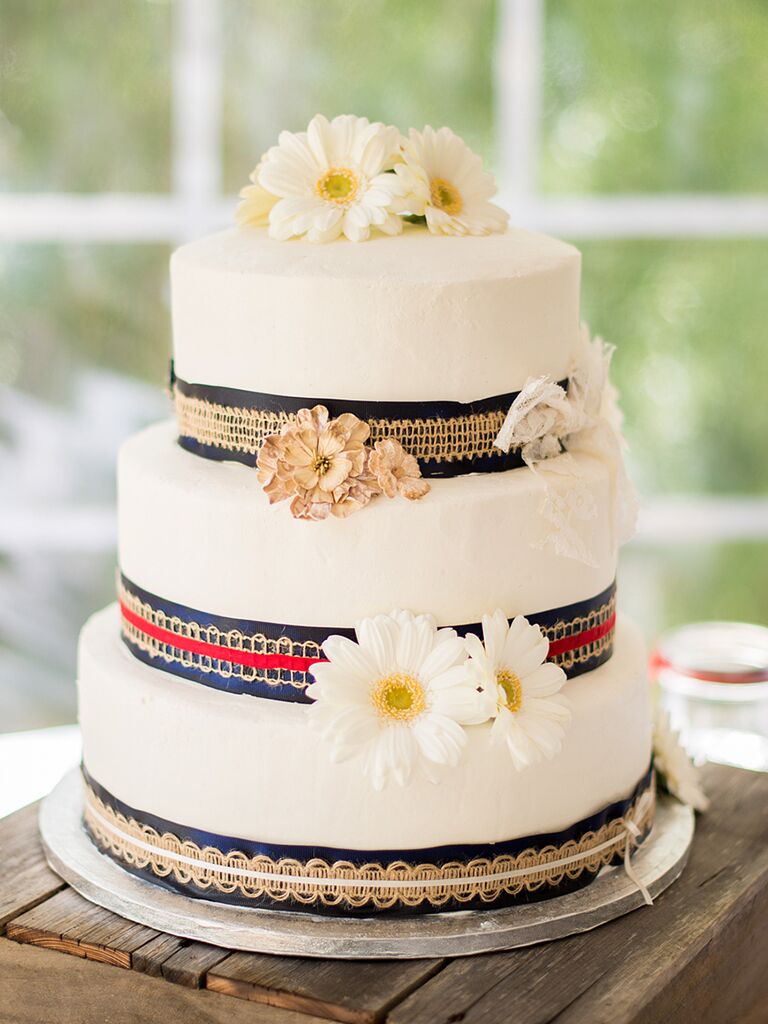 From: A Casual Rustic Wedding at Stone Mountain Lodge and Cabins in Lyons, Colorado
Wedding Cake With Ribbons, Roses and Alstroemeria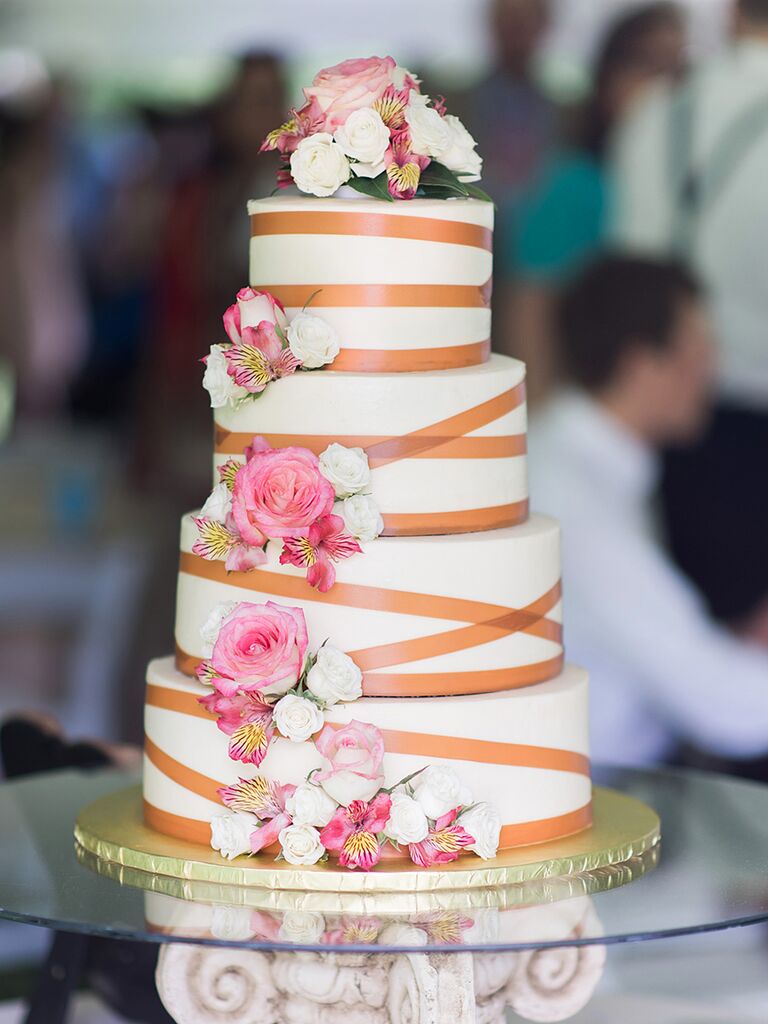 From: A Romantic, Rustic Wedding at Creekwood Gardens in Rogers, Arkansas
Rustic Wedding Cake With Fresh Lavender
From: A Garden-Inspired Wedding With a Rustic Twist at San Ysidro Ranch in Montecito, California
Tropical Wedding Cake With Blue Orchids and Orange Mokara Orchids