This Couple Broke a Piñata Together Instead of Cutting a Wedding Cake
Best. Idea. Ever.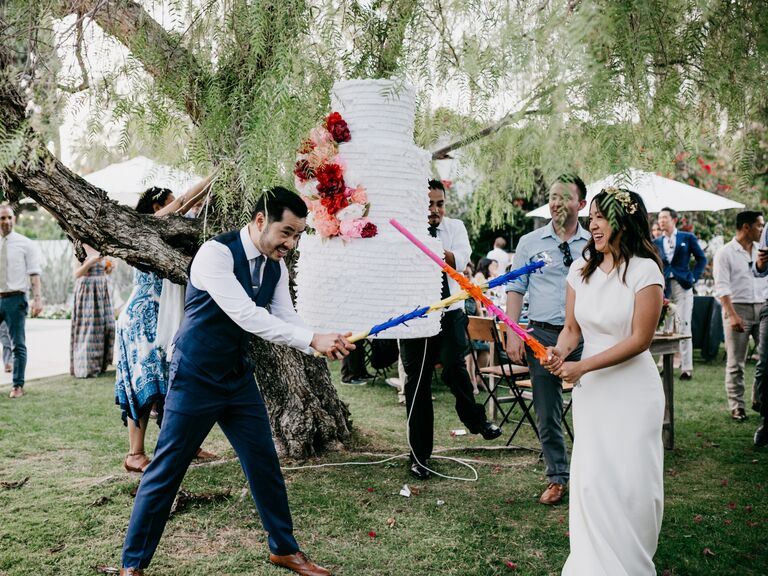 Luke + Mallory Leasure
Though both Karen Chan and Clayton Lee are foodies through and through—and it definitely showed in the menu at their recent Palm Springs, California, wedding—there's one traditional wedding treat they weren't sold on serving: cake.
"To be honest, Clay and I are not huge fans of cake! GASP! While we'll eat it and try cakes at events, there are just so many other desserts we prefer over cake," Chan shares on her blog Honestly Yum. "And while it's a tradition to have cake, we felt a bit rebellious and decided on an alternative cake at our wedding: a piñata cake!"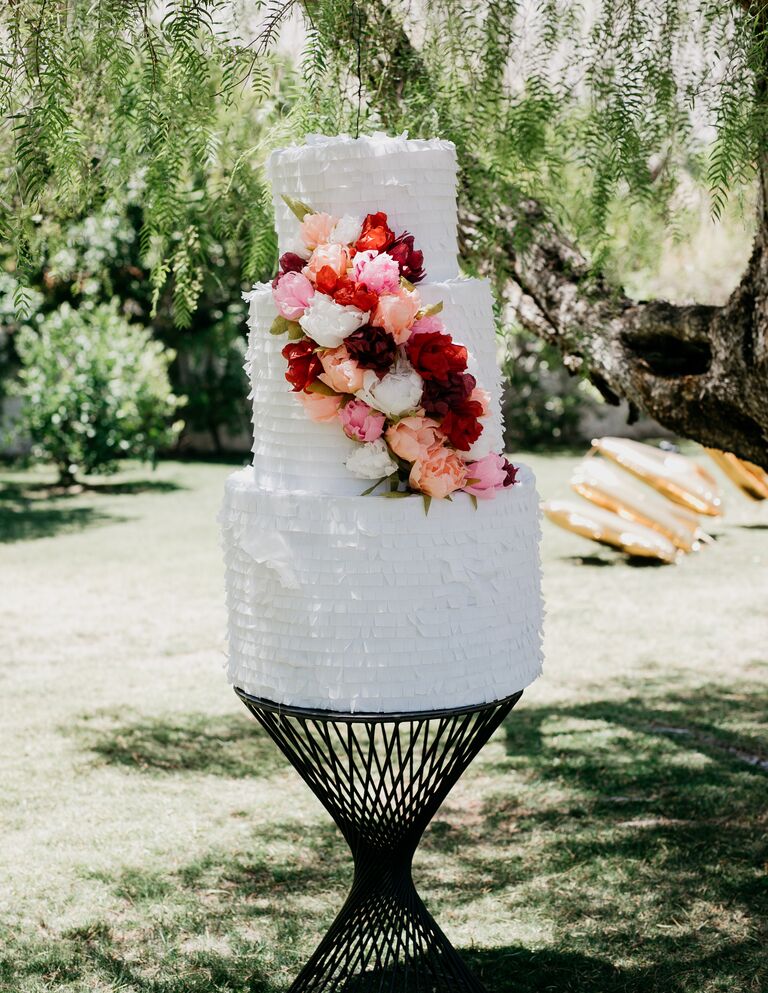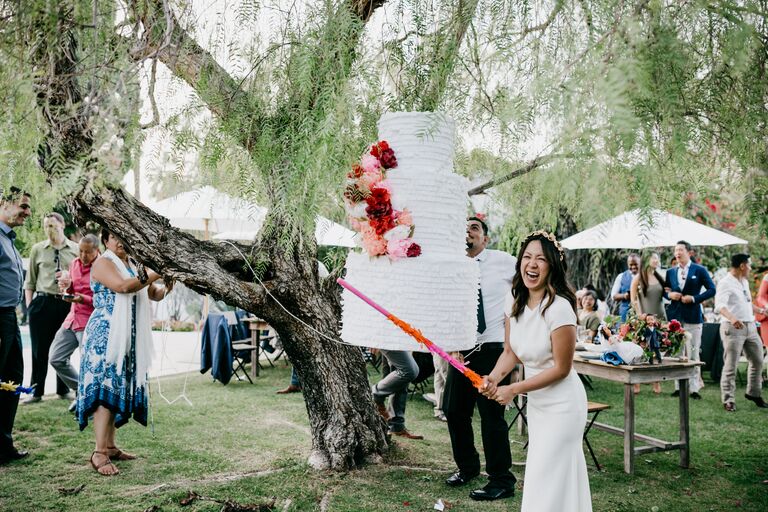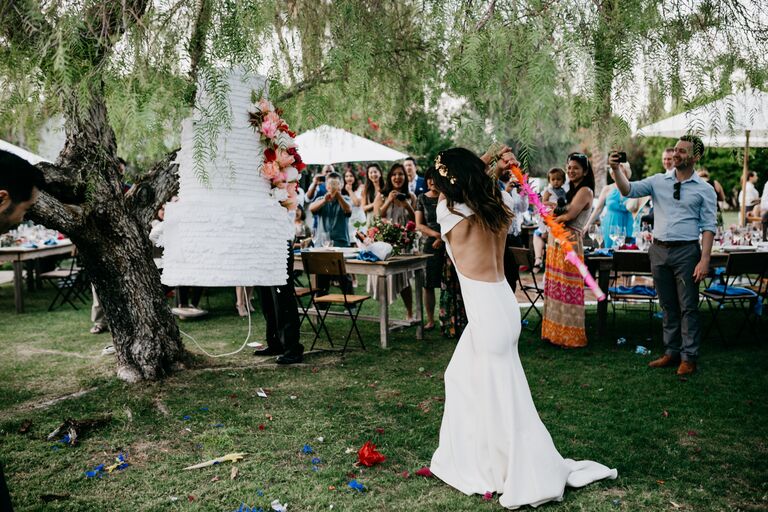 Rebellion definitely looks good on this fun-loving couple, who commissioned Los Angeles–based Amazing Piñatas, to create a wedding-cake shaped piñata filled with insanely amazing stuff. "We filled it with party toys and snacks, traditional Mexican treats, bubble blowers, party poppers and, of course, little bottles of booze-filled chocolates for the adults," Chan writes. "It was a blast to have at our wedding and all guests, kids and grandparents alike loved the piñata bashing equally, if not more than the goodies." But those weren't the only sweets. Passed churros drizzled with dulce de leche curbed sugar cravings later in the evening.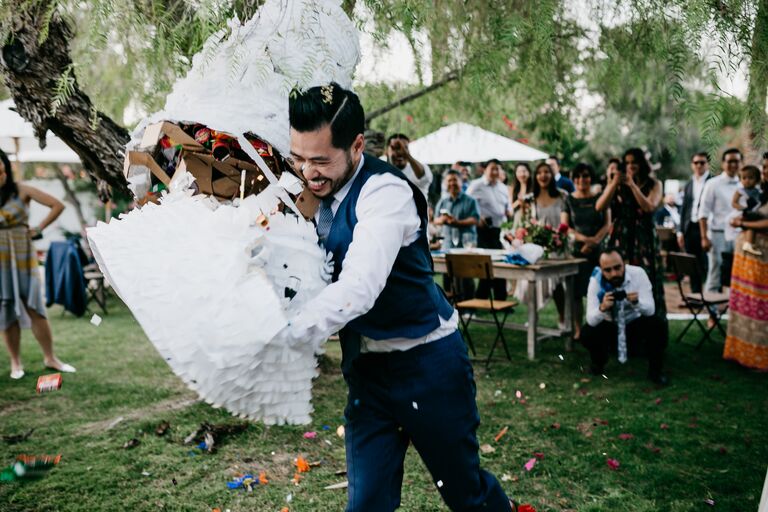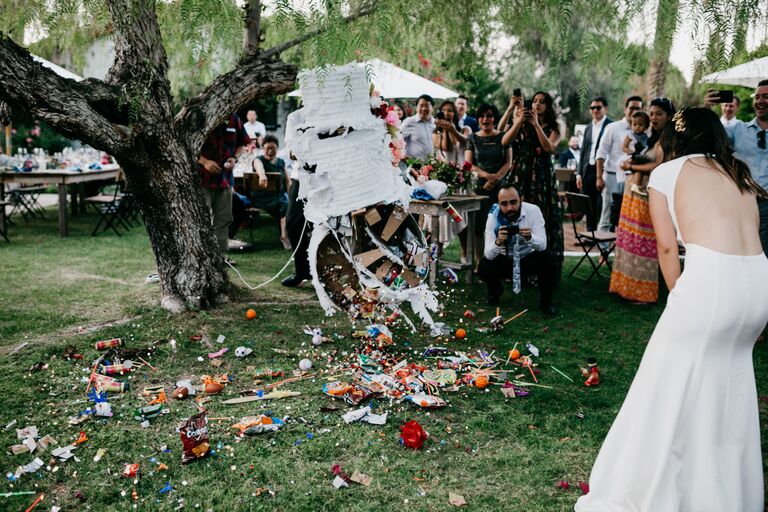 "I'm pretty sure this is the first time we've seen a couple use a piñata instead of a wedding cake," says Mallory Leasure of Portland, Oregon–based duo Luke + Mallory who photographed the day. "The energy was so high and everyone was crowding around to see when the piñata would go down!"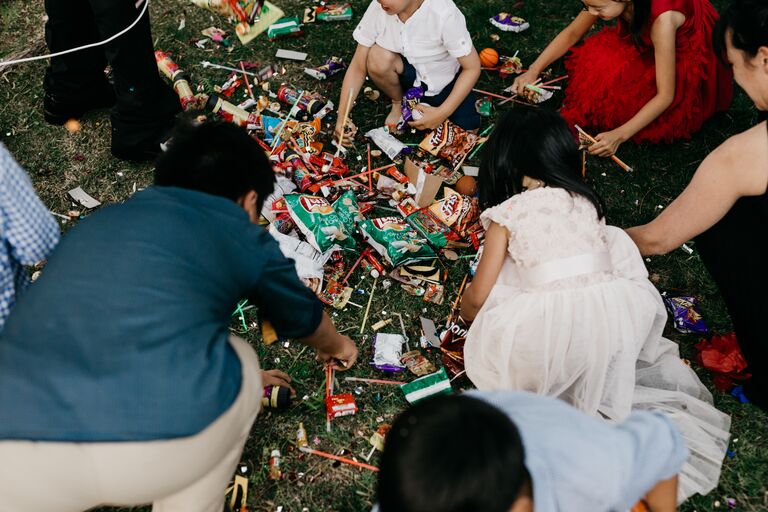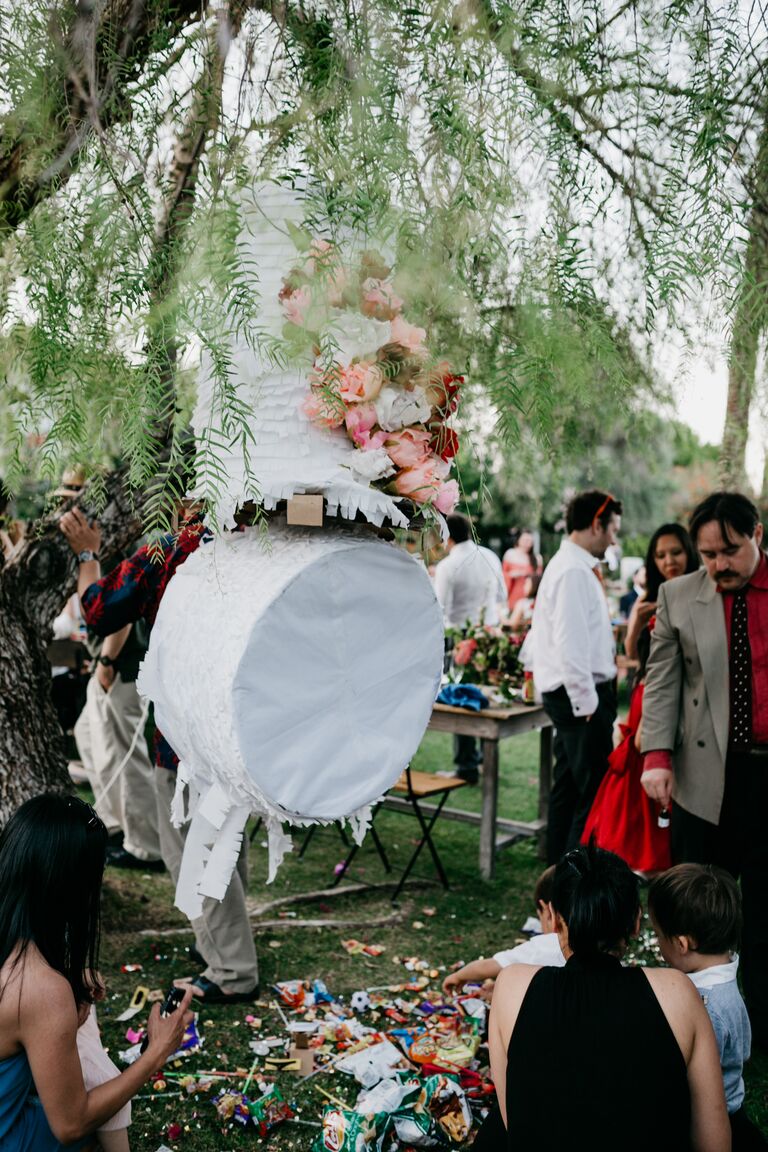 While the piñata was definitely a highlight, Chan and Lee were determined to make every aspect of their day feel as much like "them" as possible. As Chan puts it, "we wanted to ensure our guests...walked away with a memorable 'Clay and Karen' experience." And, from the looks of it, they succeeded.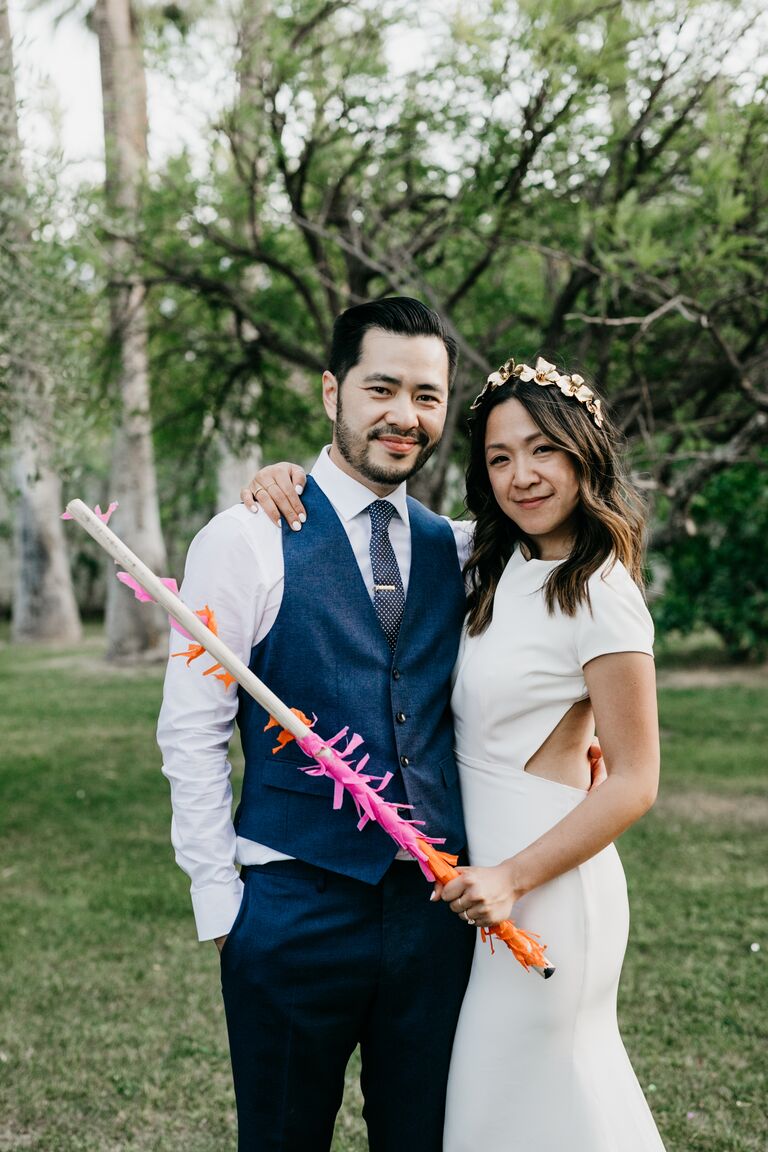 The couple never felt pressure to include any conventional wedding elements that didn't fit their vibe and personalities. They nixed both the wedding cake and a traditional wedding party, and served their incredible dinner family style. Leasure recalls how thoughtful and relaxed the couple was throughout the day—and it shows.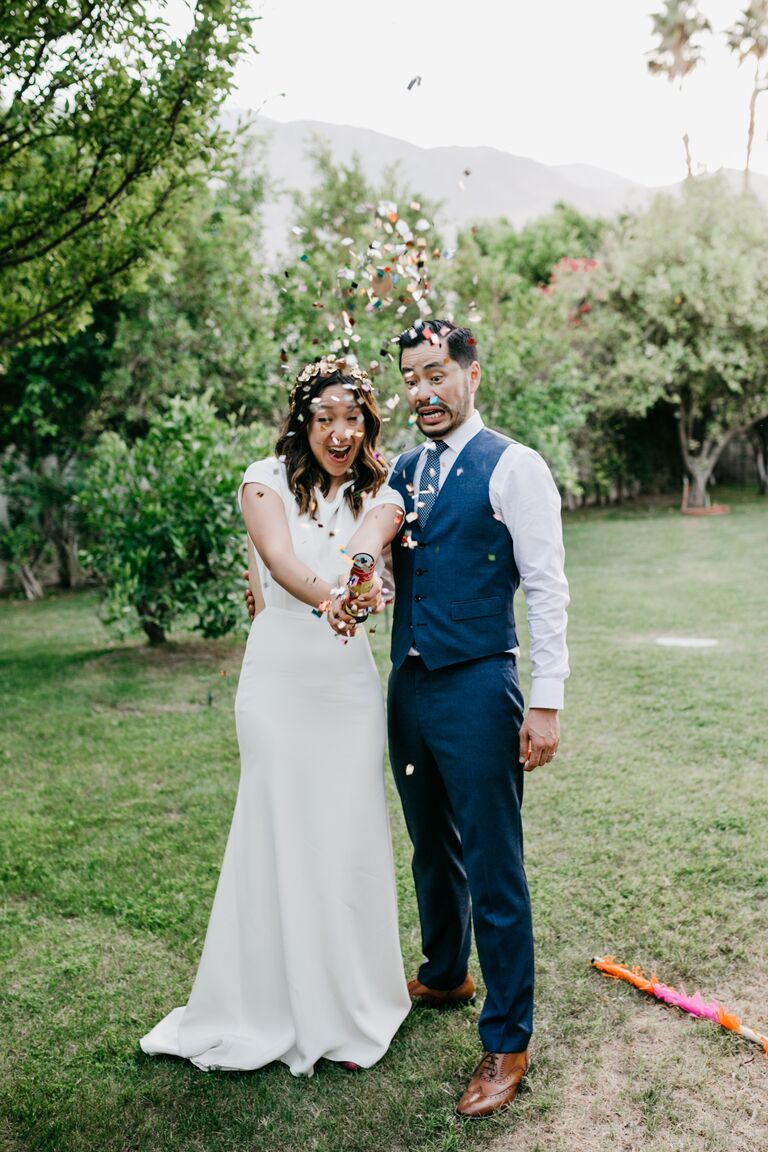 Okay, how do we get an invite to this pair's next party? Watch the piñata smashing video below, filmed by The Quail & Dove.