8 Themed Bar Ideas for Your Wedding
The latest cocktail hour trend? Highlighting one specific type of drink, whether it's beer, whiskey or even lemonade. Check out our favorite themed bars you can copy for your own wedding.
by Alexandra Napoli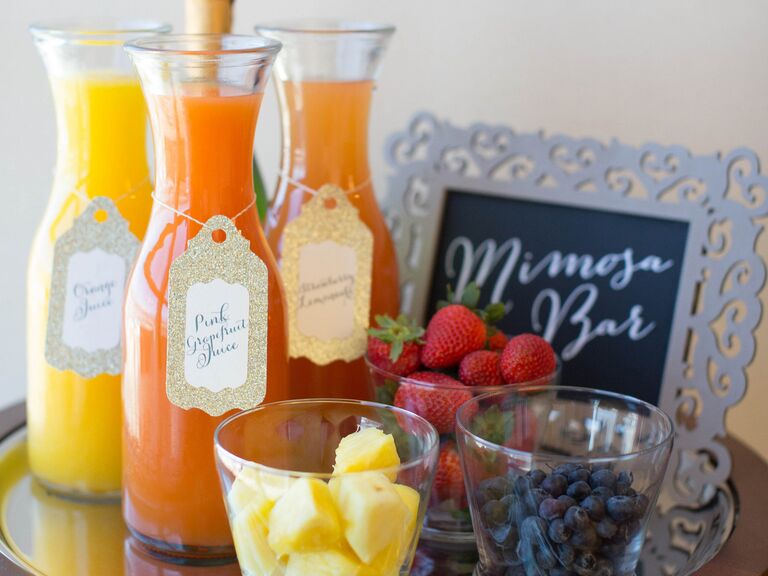 When it comes to your cocktail hour, set the bar high! Try the latest trend with a "themed" bar featuring your favorite liquor or drink that guests can customize themselves. Whether you set up a DIY station or have a bartender slinging the drinks, your friends and family will totally get in the spirit and appreciate the personal touch.
Brittany Conner Photography