Expert Flower Advice From Georgia-Based Gertie Mae's Floral Studio
Flower pro Sherry Donnelly shares her expert tips on styling your wedding day blooms with a touch of Georgia.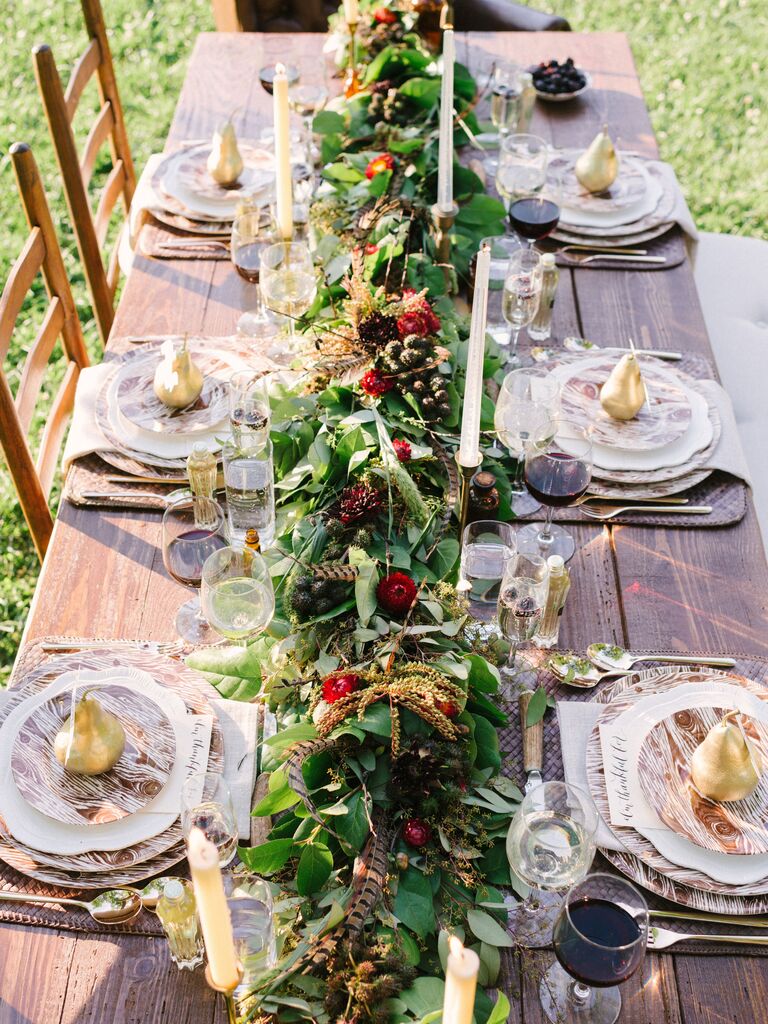 Rustic White Photography

Sherry Donnelly
Gertie Mae's Floral Studio, Mt. Airy
What are the first steps couples should take when choosing their wedding flowers?
The first thing I usually ask is for the bride's favorite flower. Depending on her wedding date and the availability of that flower, I can lead her in the direction of similar flowers and something that's fresh. It's important to have someone that knows flower families and who can find a different blossom that's just as beautiful. With worldwide farming, there's an extension of what flowers are in season, and a bigger number of flower types available. That doesn't mean they'll be more expensive. Local growers may provide blooms with a longer life extension, so they'll be fresher. Also, choosing a color palette is extremely helpful!
Where should to-be-weds look for style inspiration? How should they organize it?
The setting and wedding dress should drive the direction of the flower arrangements. If you're having an outside wedding, the flower arrangements would be different than in a traditional upscale environment. And sometimes less is more, and it's best to let the flowers add another layer to the natural beauty of the venue to keep the design cohesive. You can organize an inspiration board in categories, such as bouquets, boutonnieres, ceremony space and more.
How can couples personalize their flower arrangements?
Adding a favorite flower of a grandmother or one the bride received while dating her groom can be a sweet touch. We have also used specific flowers from sororities. You can include local foods as well—artichokes, grapes, pears, apples, persimmons and Georgia peaches—to add an unexpected dimension and give the guests an introduction to the local fare.
How else do you incorporate local culture?
Georgia peaches and pecans are beautiful things to include on the tables, in the flower arrangements or even in crates or gift bags. Fresh cotton is a very Southern element that can work well with a color palette that invites white. I enjoy combining things you wouldn't think of to enhance the natural, organic decor.
What advice do you find yourself telling couples throughout the process?
Trust the professionals—we know how long to hold the flowers before putting them out so they can stay optimally fresh. It takes choosing the least perishable blossoms and letting the experts handle them to keep them looking their best at the right moments.
Would you share any over-the-top details you planned recently?
I had a request to install natural moss on a band stage that was 24 feet long! I have also created many hanging floral designs suspended over the ceremony space or wedding party estate table, which create a more organic feel. I'm always trying to come up with something—I definitely have my own style and I like to bring that out.