The Bouquet You Should Choose Based on Your Zodiac Sign
Let the cosmos guide you to the perfect bridal bouquet.
by Donna Kim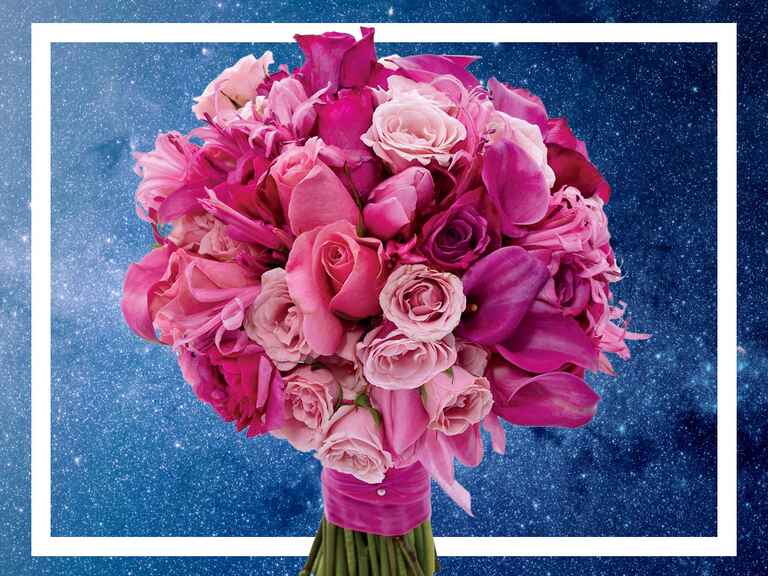 Finding the perfect bridal bouquet with all the right buds and colors can be a challenging feat. You want it to work well with the overall décor and theme of your wedding day—and you also want to ensure it's personal to you. After all, you will be holding it for a long period of time during the most important part of the ceremony. So why not have your florist create a custom bouquet that not only works well with your wedding theme but is also personal? Based on your astrological sign, here are the blooms that best represent you.

Capricorn (December 23–January 20)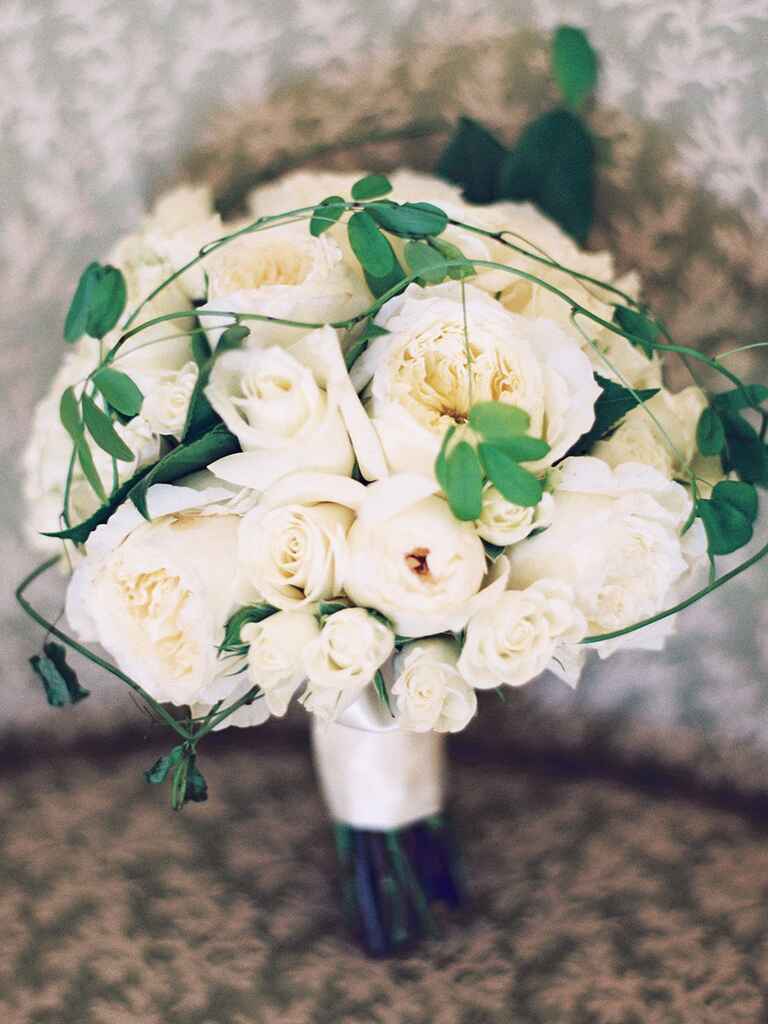 photo by
LAUREN GABRIELLE PHOTOGRAPHY
The fiercely intelligent and independent Capricorn bride needs to stand out. A clever way to do it? Add a little bit of ivy to a monochromatic bouquet.
Aquarius (January 20–February 18)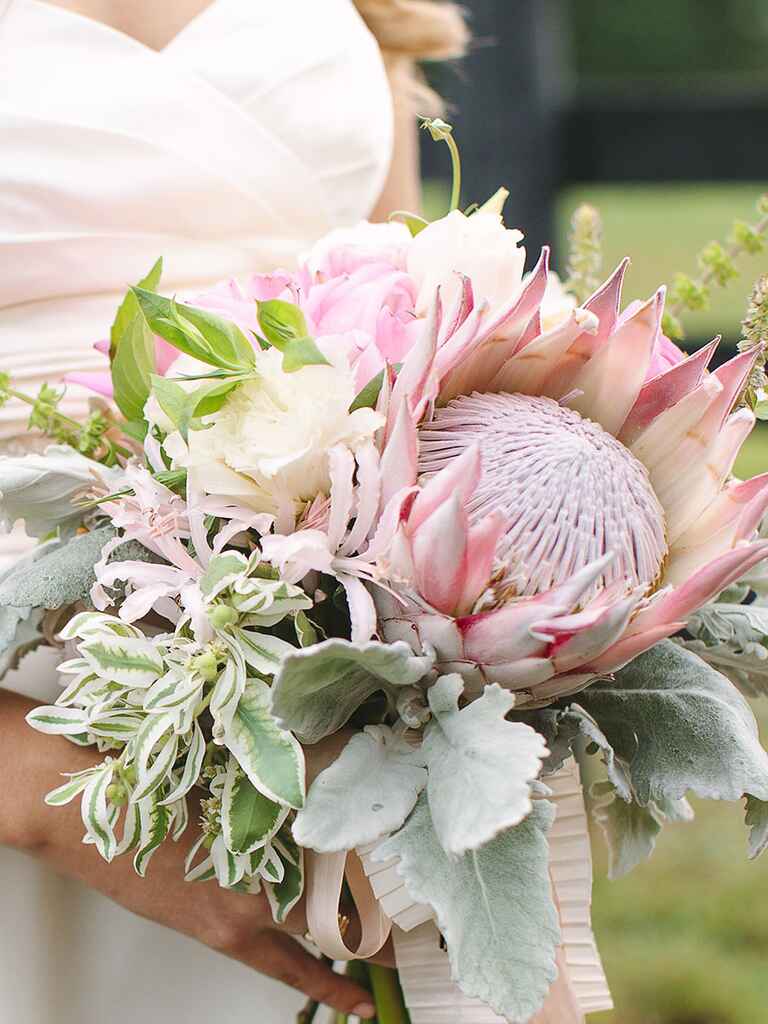 The always creative and cheerful Aquarius needs a bouquet of blooms that truly showcase her personality. A unique bunch with proteas, wildflowers and dusty miller is exactly that.
Pisces (February 18–March 20)
photo by

Abby Jiu Photography
The empathetic and emotional Pisces is a true romantic at heart. A cascading bouquet filled with jasmine vines, eucalyptus and pretty roses is the perfect pick.
Aries (March 20–April 20)

For the spontaneous and daring Aries bride, a cascading bouquet filled with unique blooms, like thistle, is ideal.
Taurus (April 20–May 21)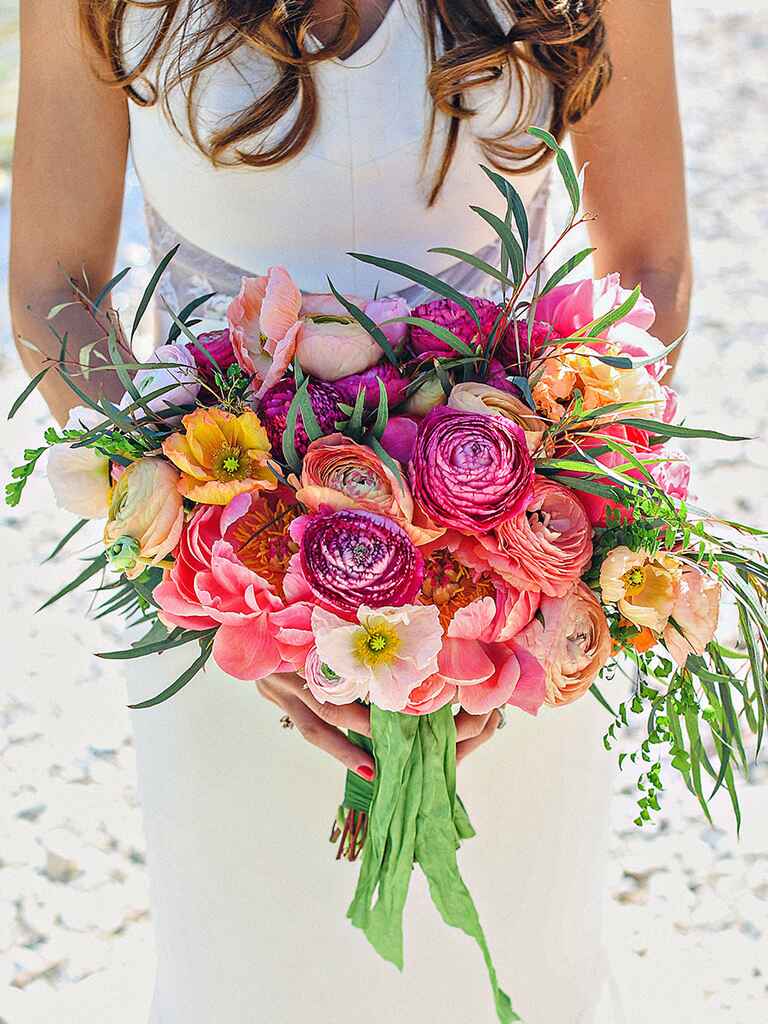 Taureans are known to be practical, trustworthy and stable. Choose a bouquet filled with mainstay roses and poppies. 
Gemini (May 21–June 21)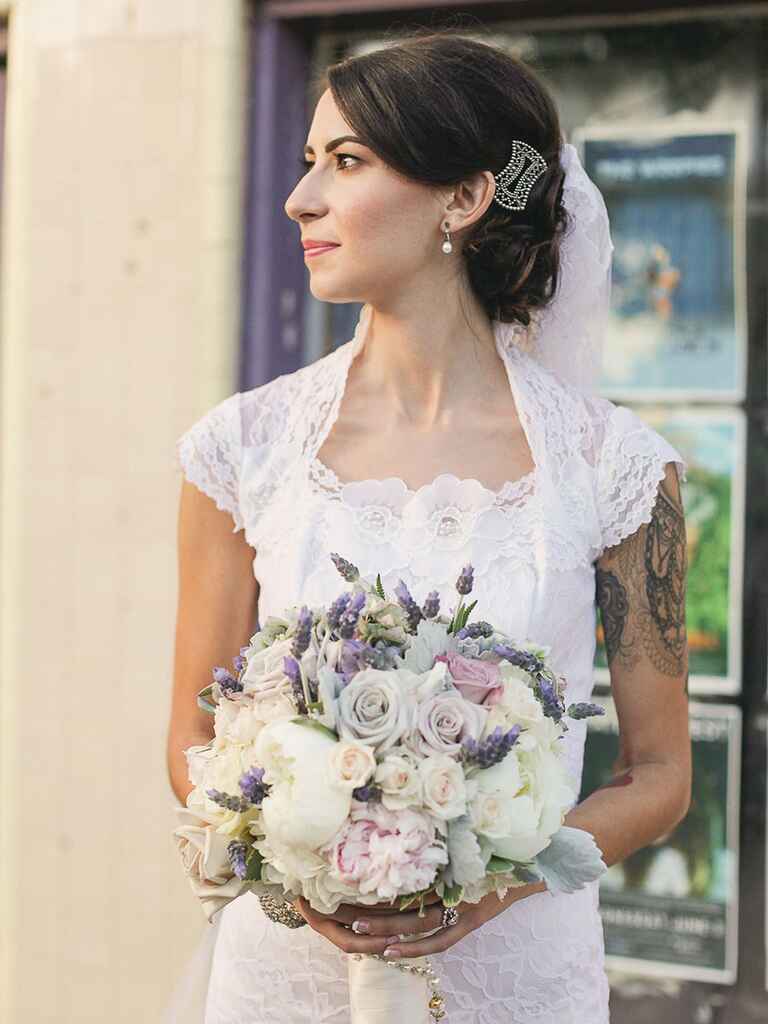 You're known to be cheerful, vivacious and have overall good energy. Adding a few sprigs of beautiful lavender will give your bouquet positive and romantic vibes.
Cancer (June 21–July 23)
photo by

THE MODERN LOVEBIRD
Quite possibly the most romantic and sensitive zodiac sign, Cancers should have blooms that are otherworldly. A luscious bouquet filled with red roses is your best bet.
Leo (July 23–August 23)
photo by

SHE-N-HE WEDDING PHOTOGRAPHY
Loyal Leos are known to be happy, warm-hearted and positive. A gorgeous bouquet with sunflowers will give the right amount of cheerfulness to your wedding day look.
Virgo (August 23–September 23)
photo by

ANCHORED IN LOVE PHOTO|VIDEO
Virgo brides are meticulous, perfectionists and practical-minded. Go for a clean and classic monochromatic bunch of chrysanthemums and hydrangeas.

Libra (September 23–October 23)

Indecisive Libras should have a bouquet filled with all of their favorite buds, so they don't have to pick just one or leave anything out. An arrangement of wildflowers and peonies in vibrant hues will show your personality. 
Scorpio (October 23–November 22)

The intense, all-or-nothing type of love indicative of Scorpio means she needs a bouquet that exemplifies her seductress personality. A dark-hued bunch with exotic amaranthus flowers is perfection.
Sagittarius (November 22–December 22)
photo by

AMBER ENGFER PHOTOGRAPHY
Extroverted, energetic and bubbly Sagittarius brides need flowers that are light and fun. Classic pink and white carnations and hydrangeas is a pretty choice. 
Donna Kim is a bridal, beauty and social media editor and the creator of her blog, DonnaDaily.com. Her work has been featured on top media outlets including NBC's  Today, CW11, New York Live, Harper's Bazaar and many more.  When she's not researching the latest trends in bridal and beauty, she's most likely reading your astrological chart and practicing calligraphy. Follow her on Instagram @donnadaily.