11 Ways to Keep Guests Entertained Throughout Your Wedding Weekend
If you're having a destination wedding, lots of out-of-town guests or a multiday event, consider these fun ideas to keep your guests entertained all weekend long.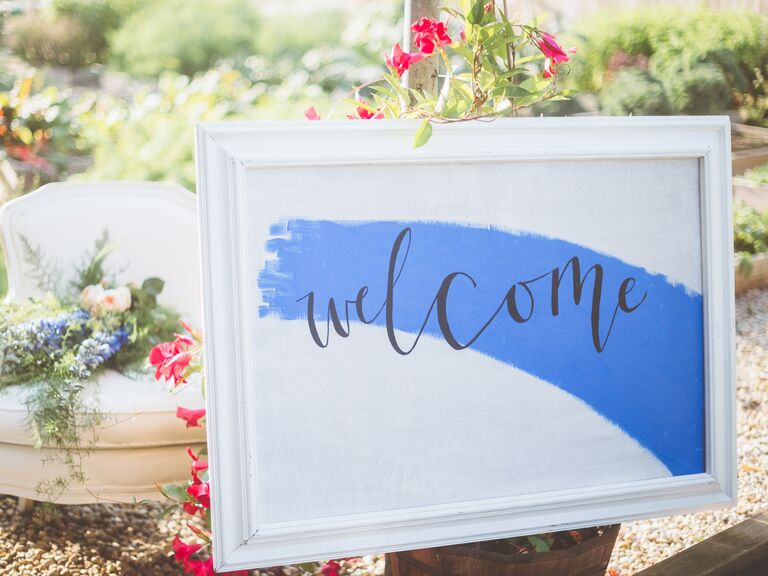 Paper Antler
Having a ton of family members and friends coming together for the first time is a slightly frightening—yet wonderful—thought. And if you're stretching your wedding celebration into a whole weekend, it can be a good idea to have festivities to keep your guests occupied while they meet and mingle. Activities are definitely not required (and not every wedding has them), but if you have a little room in your budget, it's a generous and sweet gift to your nearest and dearest who may not know the city where you're getting married too well.
Here, 11 ideas that could fit in nicely with your guest list and wedding theme, from the beginning of the weekend to the end.
Throw a Welcome Party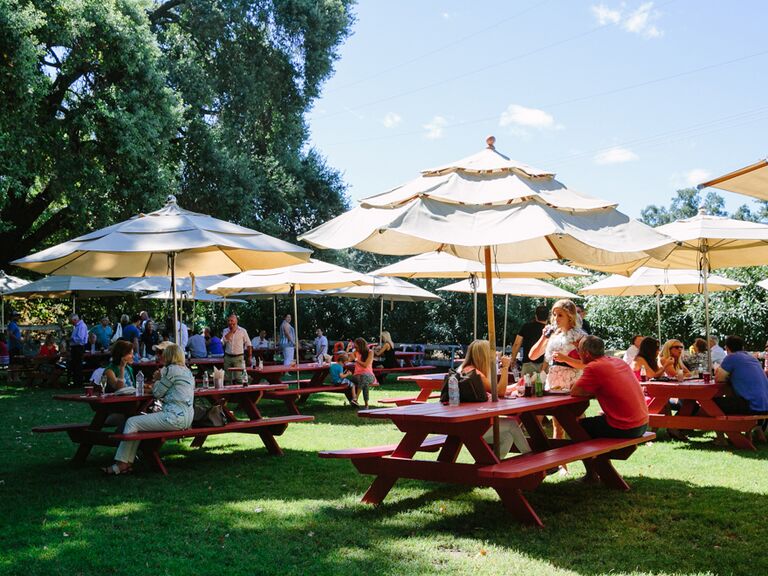 Throwing a welcome party is a great way to kick off your wedding weekend, especially since your guests will feel like old friends by the time your wedding reception rolls around. It doesn't have to be fancy at all—laid-back is the way to go.
"If your wedding day will be spent at an upscale resort, you should consider hosting a welcome party with street tacos and infused margaritas made with local ingredients," says Katie Seefeldt, planner and owner of Wedding Kate. "Reserve a space along the ocean or in a private garden and bring out colorful and cozy throws to make it feel like you really want your guests to get comfortable."
The welcome party is also a good place to hand out weekend itineraries (or tuck them into your welcome bags, if you choose to have them) and brief guests on anything they'll need to know for the next few days. "Everyone feels confident when they know what to expect," Seefeldt adds.
Host a Hotel Hospitality Suite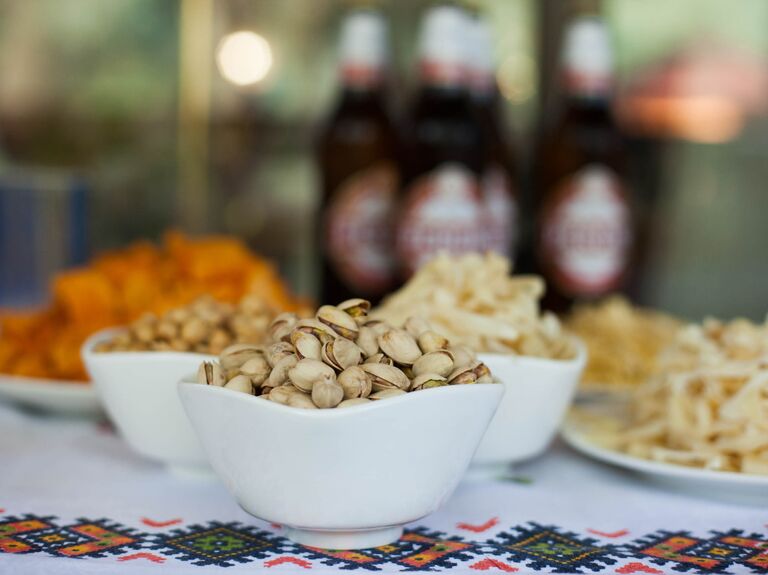 If your guest list is large or your wedding is at an unfamiliar destination, consider hosting a hospitality suite at the hotel with a room block (or a centrally located hotel) where guests can gather and relax.
"The suite can become a common meeting and hangout point throughout the weekend," says Antonia Christianson, planner and owner of Antonia Christianson Events. "It's a great place to leave snacks, beverages and fun activities for guests of all ages, and, of course, reminders and details of weekend happenings."
Keeping your itinerary, local maps, menus to favorite restaurants and taxi information in the suite is helpful for your guests too.
Host a Cookie and Coffee Reception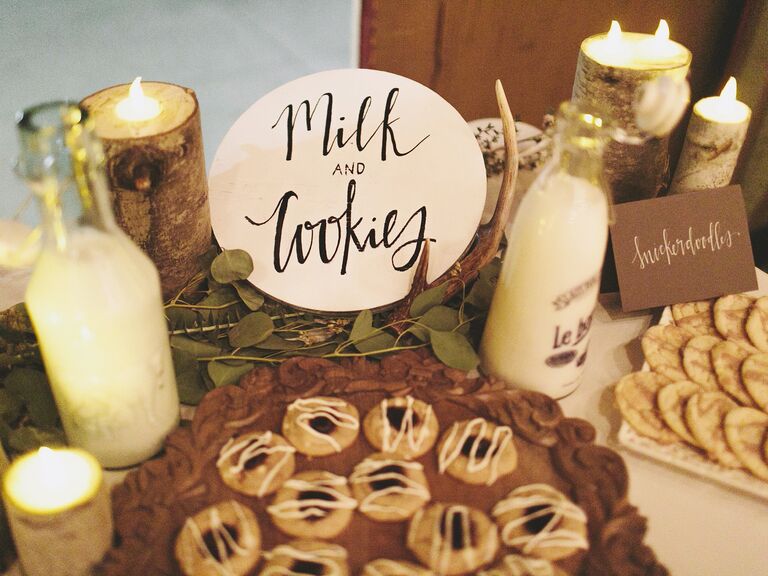 Looking for a way for all of your guests to feel included on the night of the rehearsal dinner? Hosting a cookie and coffee reception afterward ends the night with a sweet touch—without breaking the bank.
"Guests can feel comfortable, mingle and meet each other in a relaxed setting," Christianson says. "Not only is this a fun way for the couple to talk to all of their guests in a more laid-back setting, but it also alleviates the pressure for the couple to feel like they only have the wedding reception to catch up with each guest."
Treat Guests to a Floral Workshop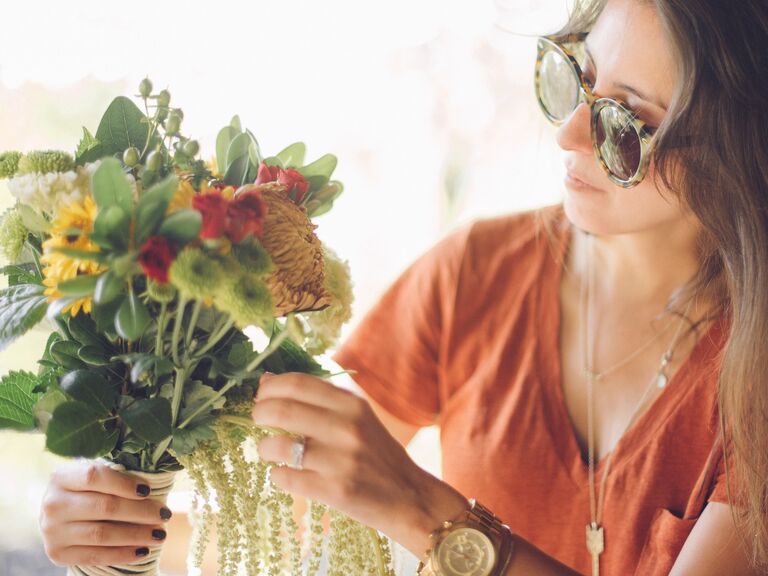 "Get guests in the event decor mood by inviting them to a floral workshop, like Fleurish in Brentwood, California, which is the first design-it-yourself flower studio," says Annie Lee, planner and founder of Daughter of Design.
And if there's already a DIY element to your wedding, you could even display these arrangements for your rehearsal dinner decor.
Take a Group Tour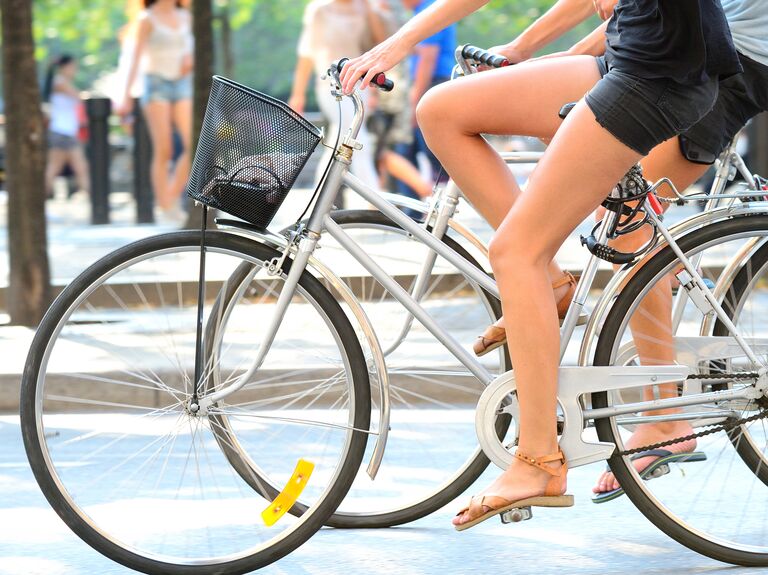 Part of what makes a destination wedding so special is the city it's in, which is why giving guests a true lay of the land is a great way to spend the day. Whether it's a boat or trolley trip, a wine tasting or a bicycle tour of your city, treating your guests to a side of town that they usually wouldn't see is a perfect way to create even more memories.
"I love keeping guests active and giving them a tour of the town," Lee says. "How about doing both at the same time? Fit Tours NYC will lead your guests on a guided tour of Central Park while getting a work out. I love layering activities!"
Also, finishing the excursion up at a local ice cream shop or coffee shop so elderly guests can still be part of the fun is a thoughtful idea, Seefeldt notes.
Treat Guests to a Cooking Class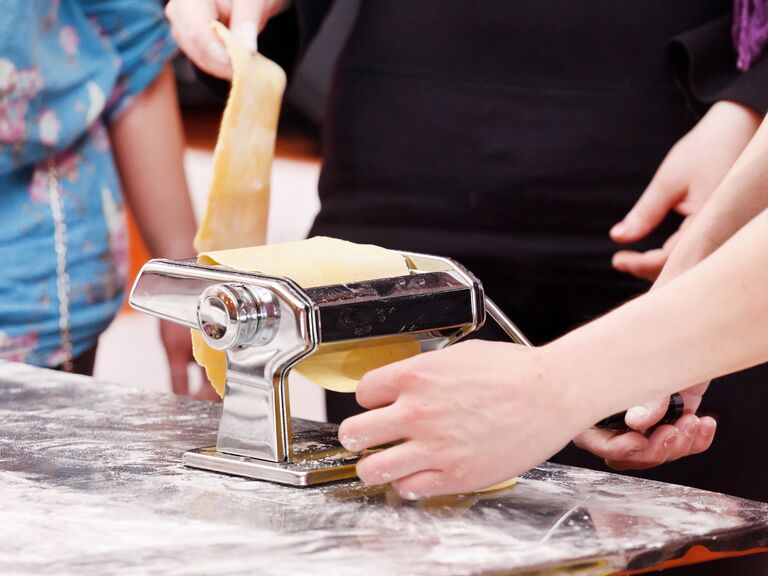 Cooking classes are always a fun idea! Guests of all ages will love learning the regional cuisine of where your wedding is, especially if it's a foodie spot like Austin, Texas, or Charleston, South Carolina.
"In New York City, we like sending our guests to Haven's Kitchen, where they teach cooking classes inspired by popular Manhattan restaurants, like Momofuku," Lee says.
Hire a Fitness Professional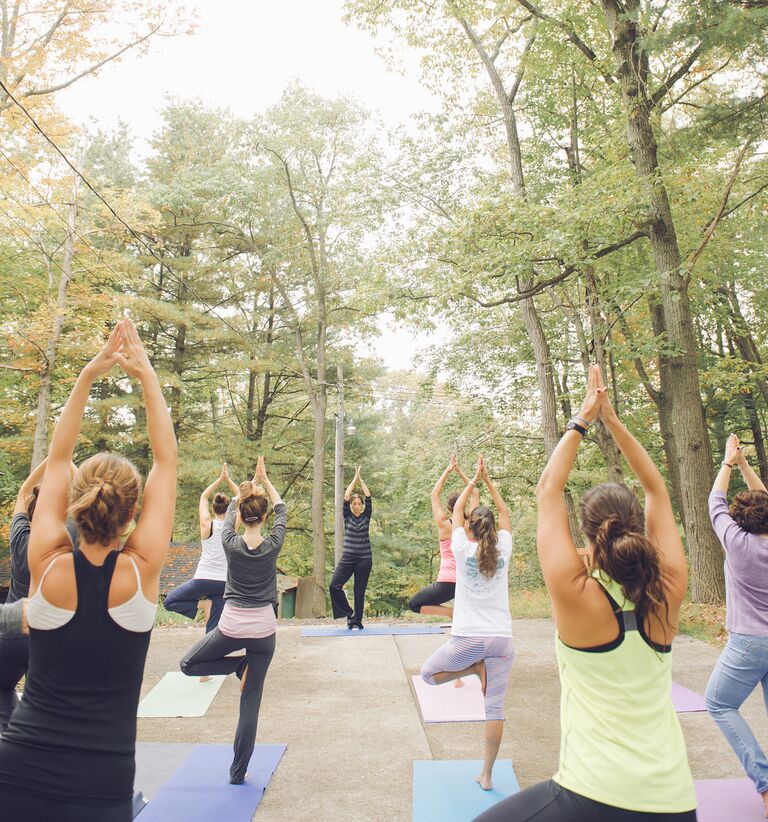 Have a favorite fitness instructor or gym in town? Invite them to the guests' hotel or property for a morning fitness class and treat your guests to a little outdoor yoga or Pilates. You should feel free to join in as well—taking a soothing exercise class a few days before the wedding will help reduce any last-minute jitters and stress.
Hire a Magician or Performer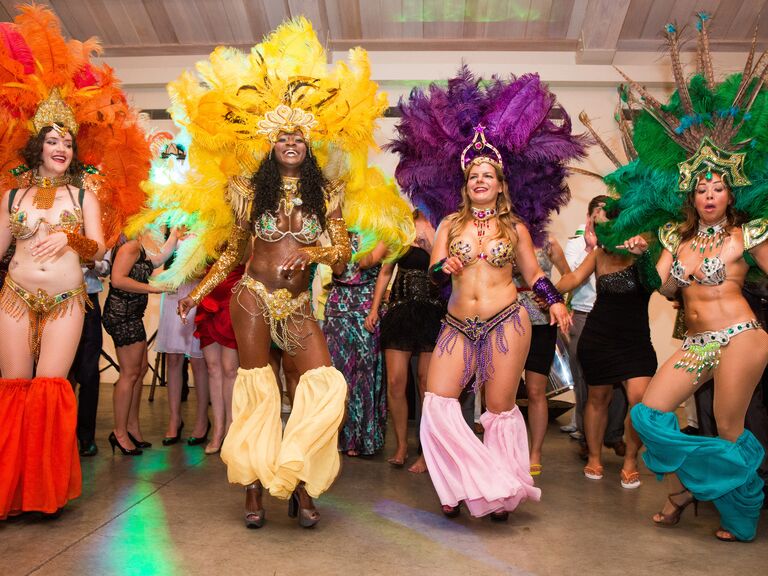 Magic isn't just for the kids. During your rehearsal dinner or cocktail hour, hire a magician to walk throughout the crowd performing tricks. It's pretty much a guaranteed way to involve your guests and keep them intrigued—the same goes for any other kind of performer.
"Having an interactive performer during cocktail hour will also buy you some time in case postceremony pictures take longer than expected," says Priscilla Erwin, planner and owner of Orangerie Events.
Bring in an Animal for Photo Ops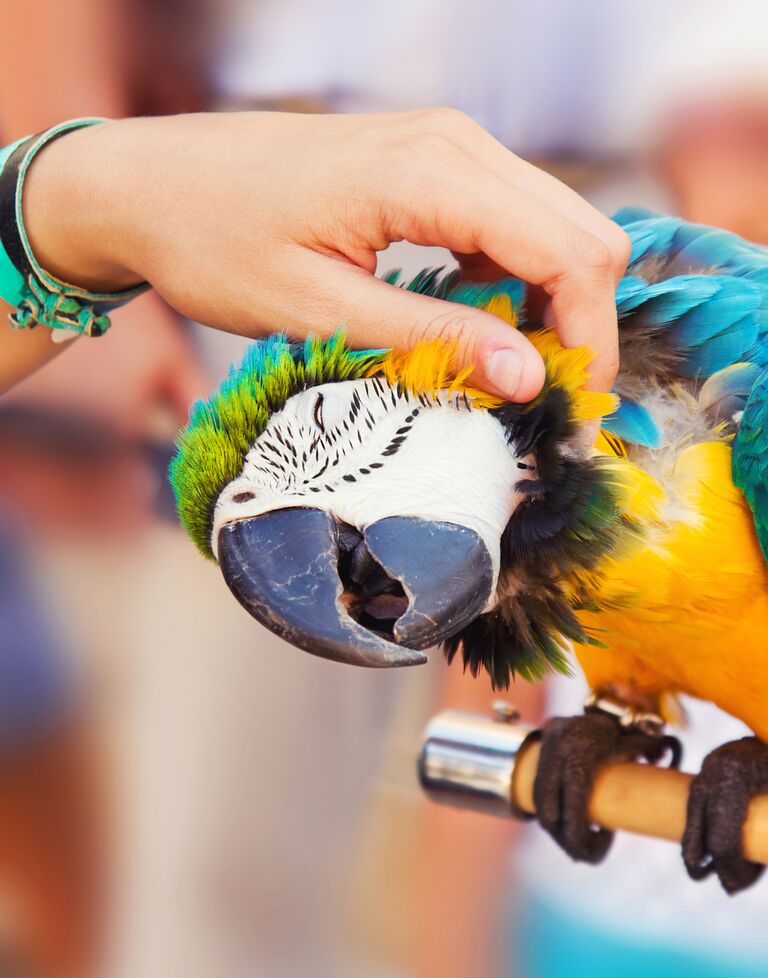 "Can you imagine how surprised your guests would be if they were able to experience an interactive animal experience during cocktail hour or the wedding reception?" Erwin says.
You can hire an exotic animal refuge to bring along their furry friends for live demonstrations and endless Instagram photos, or if your wedding has a theme, you can play to that. One of our favorite types of animal guests? Donkeys!
Hire a Caricature Artist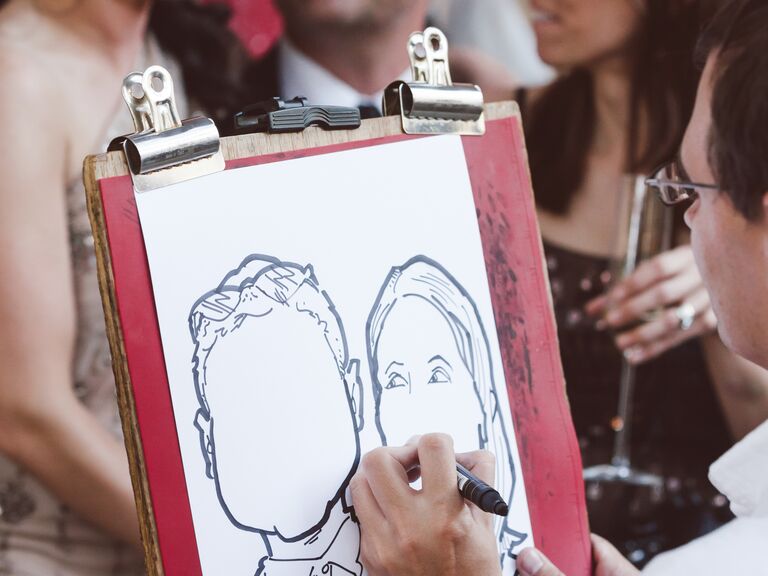 If you want to toss in an unexpected surprise during dinner, hire a caricature artist to walk throughout the tables and create memorable drawings as keepsakes for your guests (that could even double as favors!).
"A staple at any amusement park, a caricature artist is an affordable yet uncommon added source of entertainment at a wedding," Erwin says.
Hire an Aerial Bartender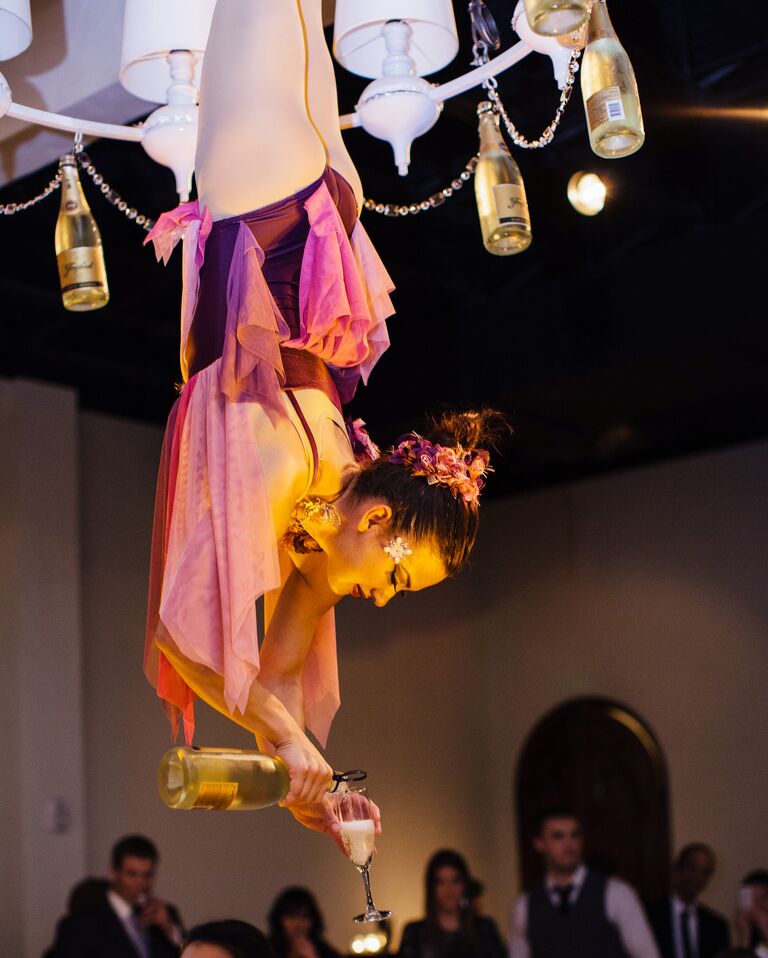 Who says you have to serve drinks from a standard bar, in the typical fashion? Hiring aerial performers will take your bar to new heights—literally!
"An aerial bartender performs, serves and interacts with your guests, making them feel involved in the spectacle—all while hanging upside-down!" Erwin says.