7 Beautiful Chandeliers That Steal the Show
From antiques to woodsy works of art, we're seeing chandeliers of all shapes and sizes adorning tents, trees and reception venues alike. Here are a few of our favorites.
A Bryan Photo
1. Rustic Chic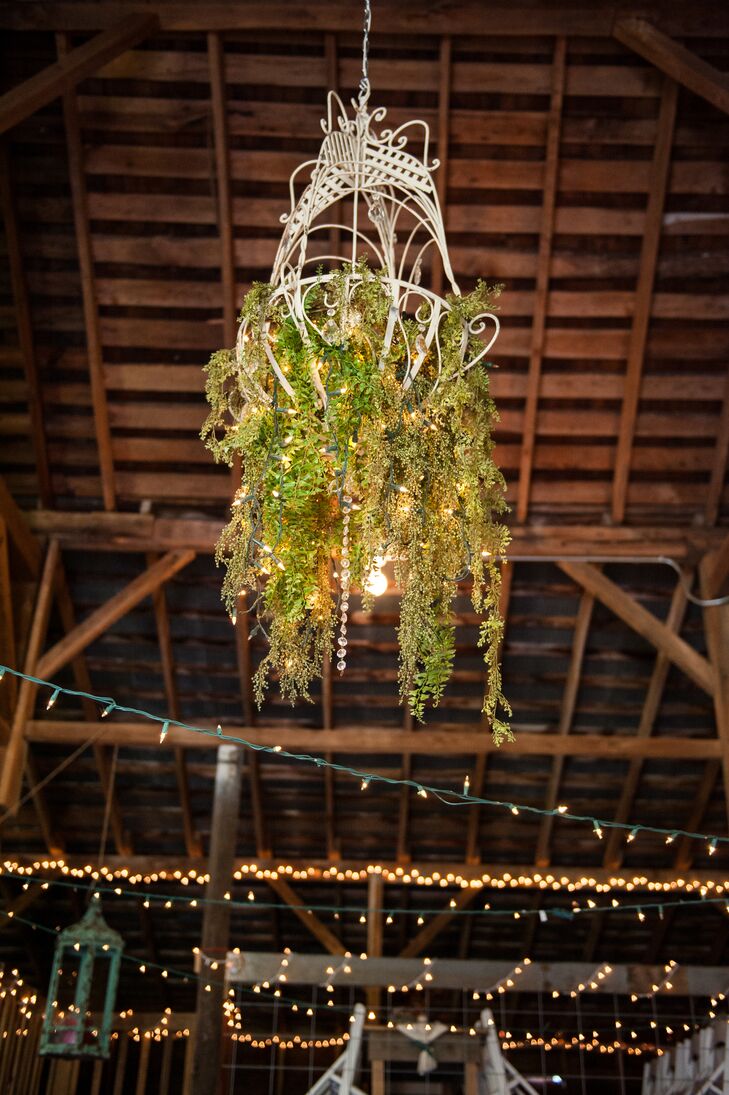 Natural greenery and moss, string lights and hanging crystal accents, transform this white antique chandelier into an an eye-catching focal point that fits right in with its rustic barn backdrop.
From A Rustic Farm Wedding at Diamonds and Dust in Logansport, Indiana

2. Art Deco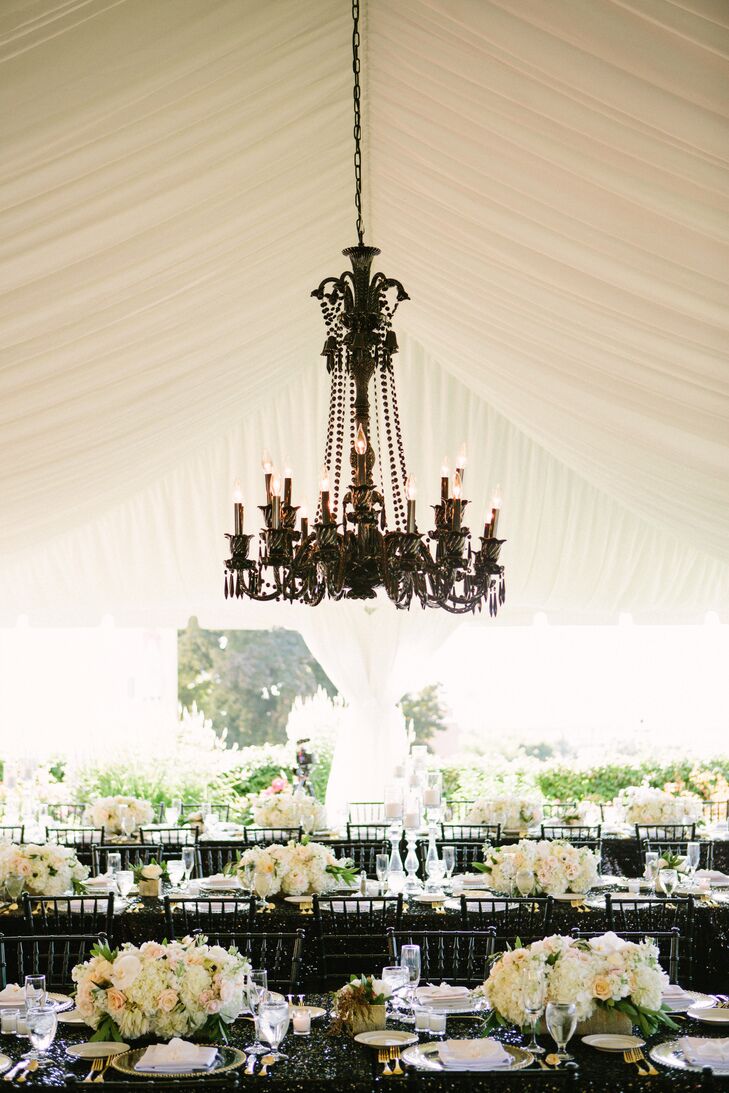 The combination of the low, lush centerpieces and this ornate acrylic fixture offers a perfect mix of heights, while the black and gold color scheme puts a chic twist on classic elegance.
From An Elegant Lakefront Wedding at Stafford's Perry Hotel in Petoskey, Michigan
3. Exotic Design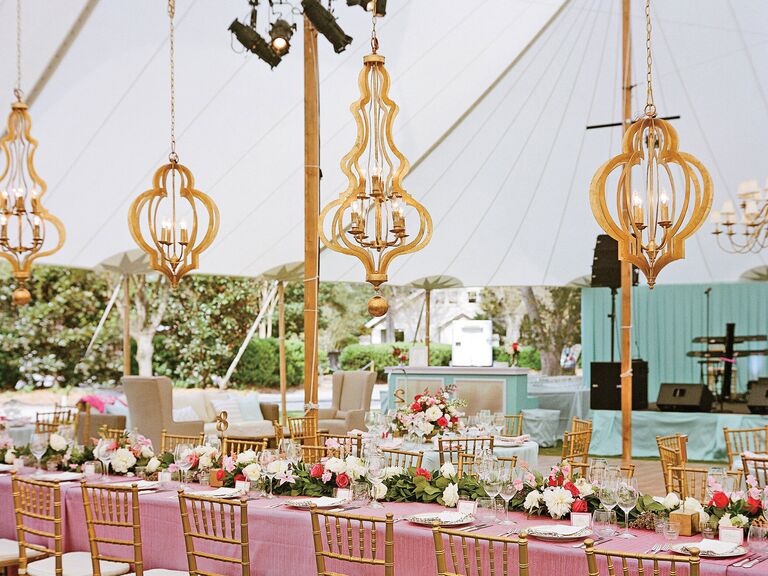 By no means do all chandeliers have to look the same--we love the look of mixing shapes and sizes. If you're going for a streamlined design like this one, we recommend sticking to just two or three different styles or you'll be bordering on the edge of eclectic.
4. Fresh Flowers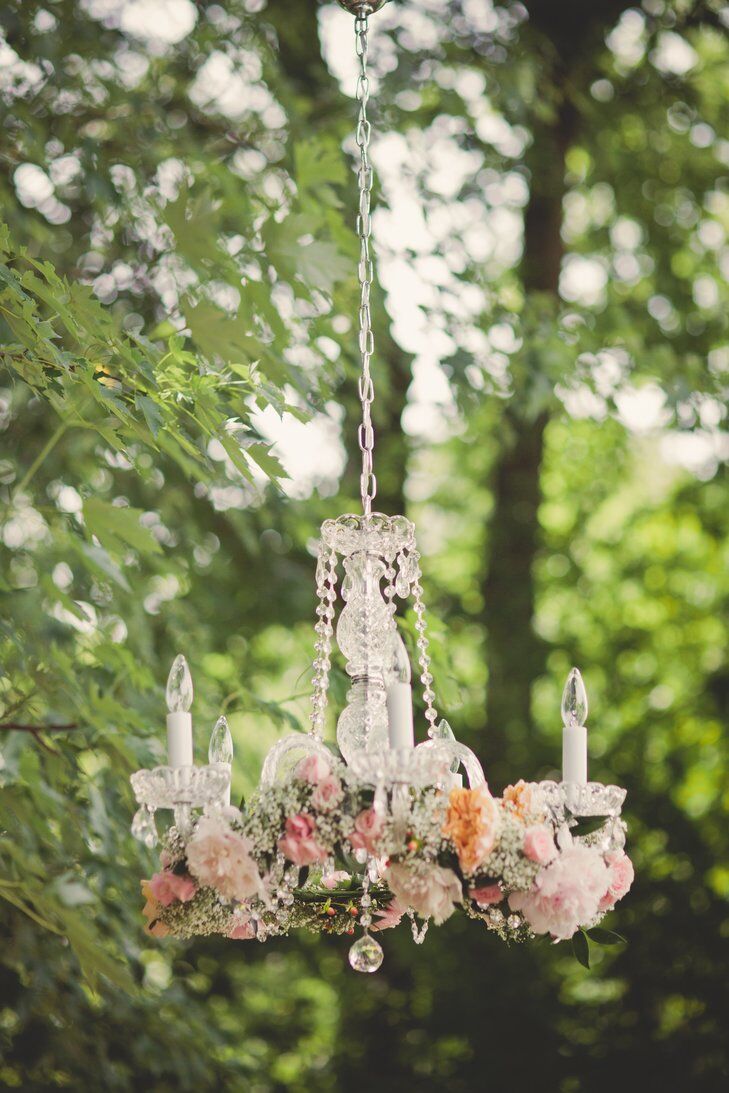 Some pretty blooms like baby's breath, Juliet garden roses and peonies give this timeless crystal chandelier added romance. Hang a few throughout your ceremony space or reception venue to create ambiance.
From A Vintage Pastel Wedding in Franklin, TN
5. Old School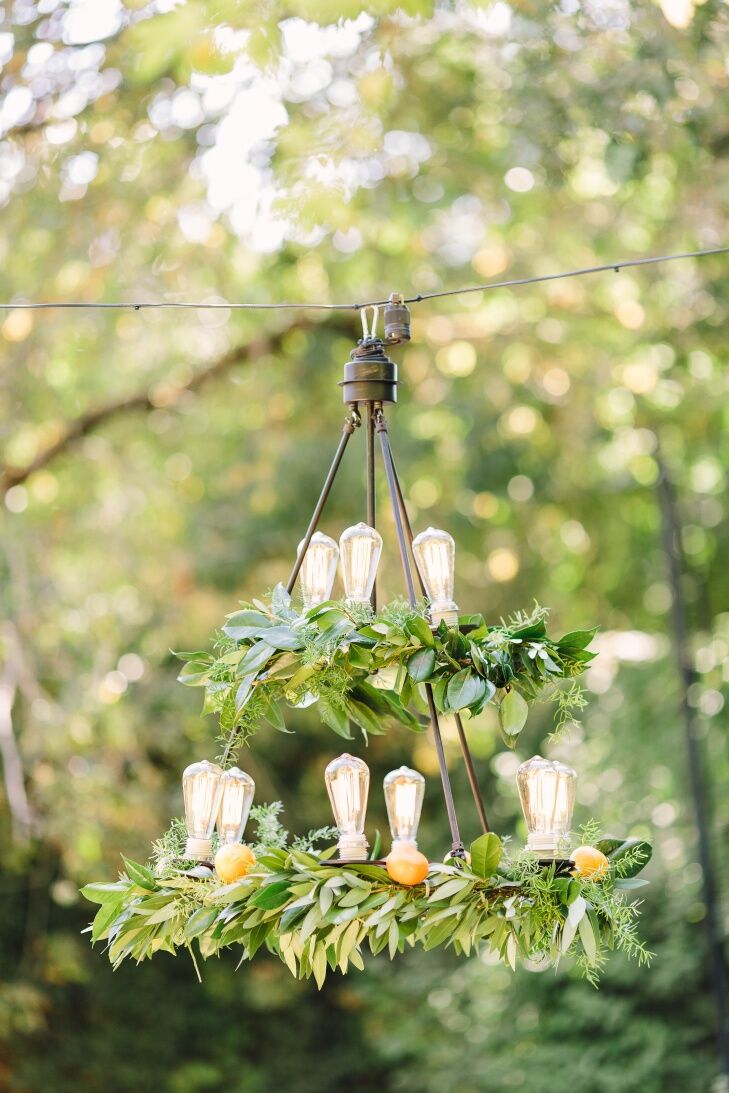 We love that the simple green garlands soften this otherwise industrial-looking iron structure, dressing it up perfectly for an outdoor soiree. And using greenery instead of blooms means there won't be any wilting—even into the wee hours of the after party.
From A Romantic Italian Inspired Wedding at Annadel Estate Winery in Santa Rosa, California
6. Whimsical Ribbon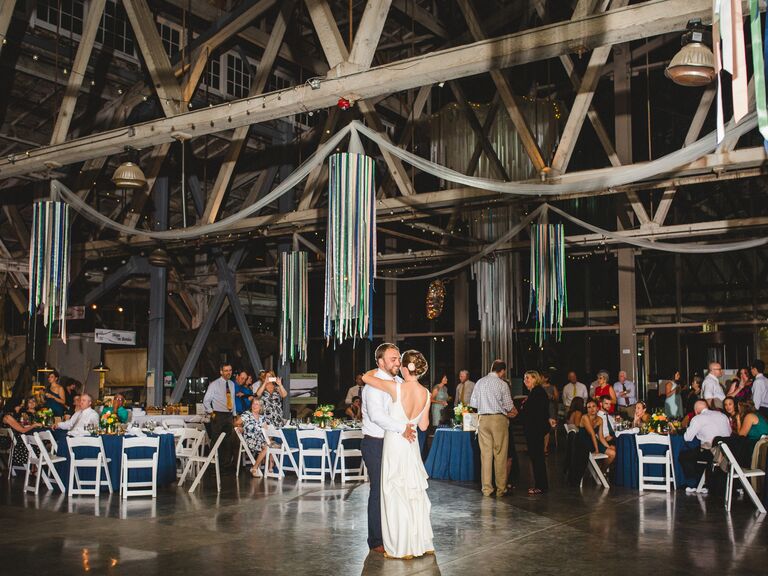 You don't need lights to have a chandelier—long, cascading ribbons make a beautiful statement. Ribbon chandeliers are easy to install, their length can be customized to fit the venue (hello tall ceilings) and they're totally DIY-able.
From A Simple, Historic Wedding at Foss Waterway Seaport in Tacoma, Washington
7. Unstructured Elements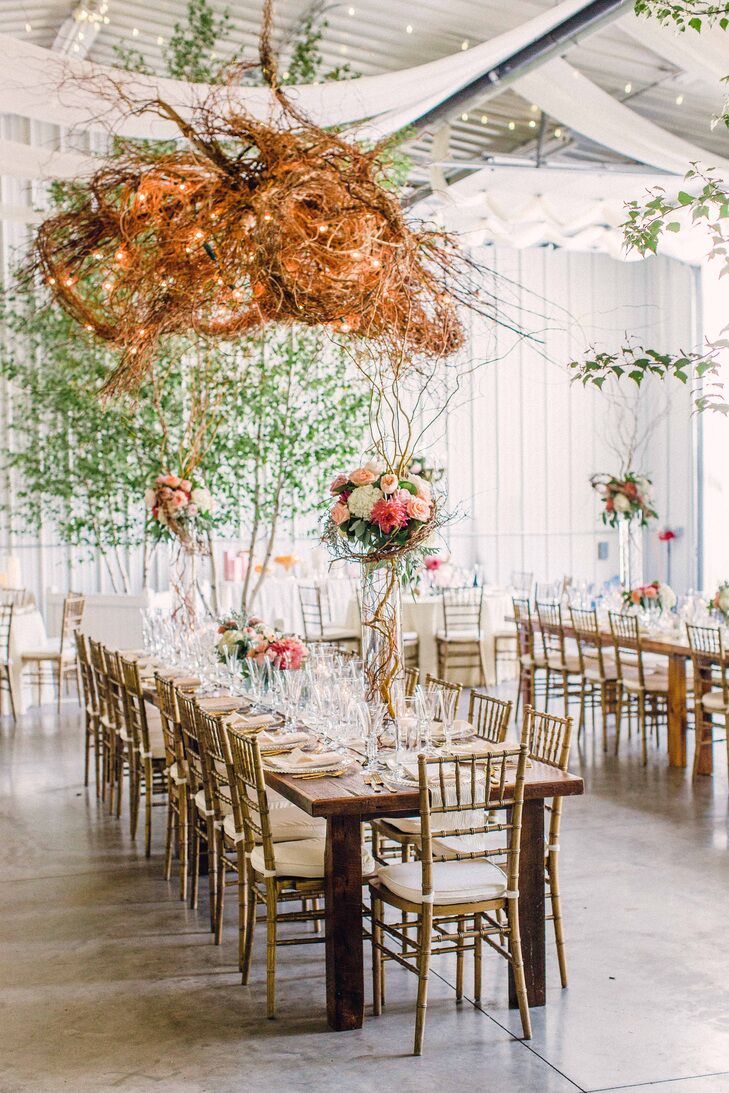 A nest of curly willow branches and intertwined string lights make for a wow-worthy hanging installation. Farm tables and cascading vines pay tribute to nature as well, giving the reception a cohesive and balanced look.