25 Jewel-Tone Bouquets Just in Time for Fall
These wedding bouquets get their beauty from warm hues and organic textures.
We all know a bundle of white or pastel flowers makes for a gorgeous wedding bouquet, but we want to give a nod to the recent shift toward deep, jewel-tone bouquets that are perfect for a chilly-weather wedding. Warm, saturated colors (think: marigold, terra-cotta, amethyst and burgundy) and unexpected textures (think: dahlias, anemones, amaranthus, berries and calla lilies) add a level of personality and moody sophistication to any wedding look and season—but they're especially welcome come autumn and winter. See some of our favorite floral arrangements bursting with deep shades and rustic stems.
1. Crimson Amaranthus and Berries
2. Red Roses, Ranunculus and Eucalyptus Leaves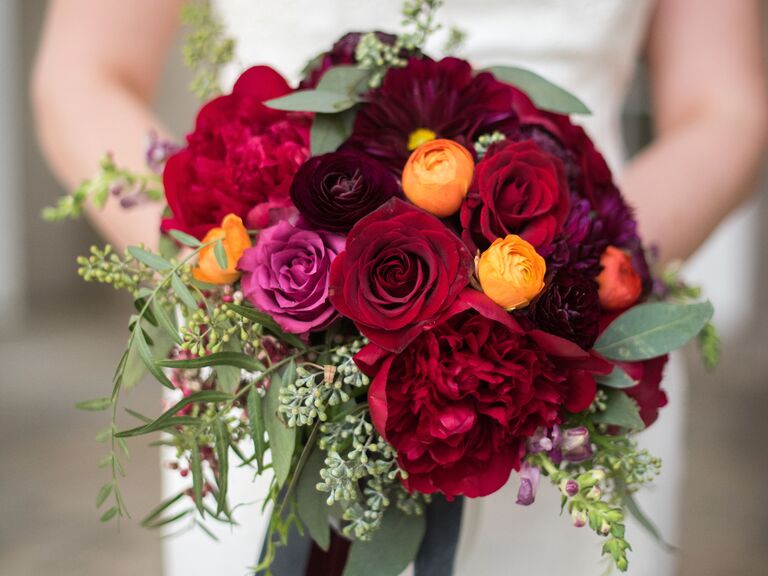 3. Cherry-Colored Dahlias, Dark Berries and Dusty Mauve Leaves
4. Textured Olive Leaf, Garden Roses and Burgundy Scabiosa
5. Deep Red Dahlias, Ranunculus and Greenery
6. Plum Calla Lilies, Silver Brunia and Succulents
7. Monochrome Purple Calla Lilies
8. Rustic Burgundy Proteas, Amaranthus and Thistle
9. Oxblood Ranunculus, Dahlias, Anemones and Greenery
10. Multi-Colored Wildflowers and Greenery
11. Colorful Roses, Astilbe and Bells of Ireland
12. Orchids, Dahlias, Roses and Thistles
13. Cranberry-Colored Dahlias and Greenery
14. Blush, Fuchsia and Orange Wildflowers
15. Magenta and Yellow Peonies, Orange Dahlias, Greenery and Goat's Beard
16. Peach Roses, Crimson Dahlias and Eucalyptus
17. Blush and Merlot Dahlias With Blue Tweedia and Amaranthus
18. Fuchsia Roses, Purple Carnations and White Anemones
19. Magenta Peonies and Crimson Roses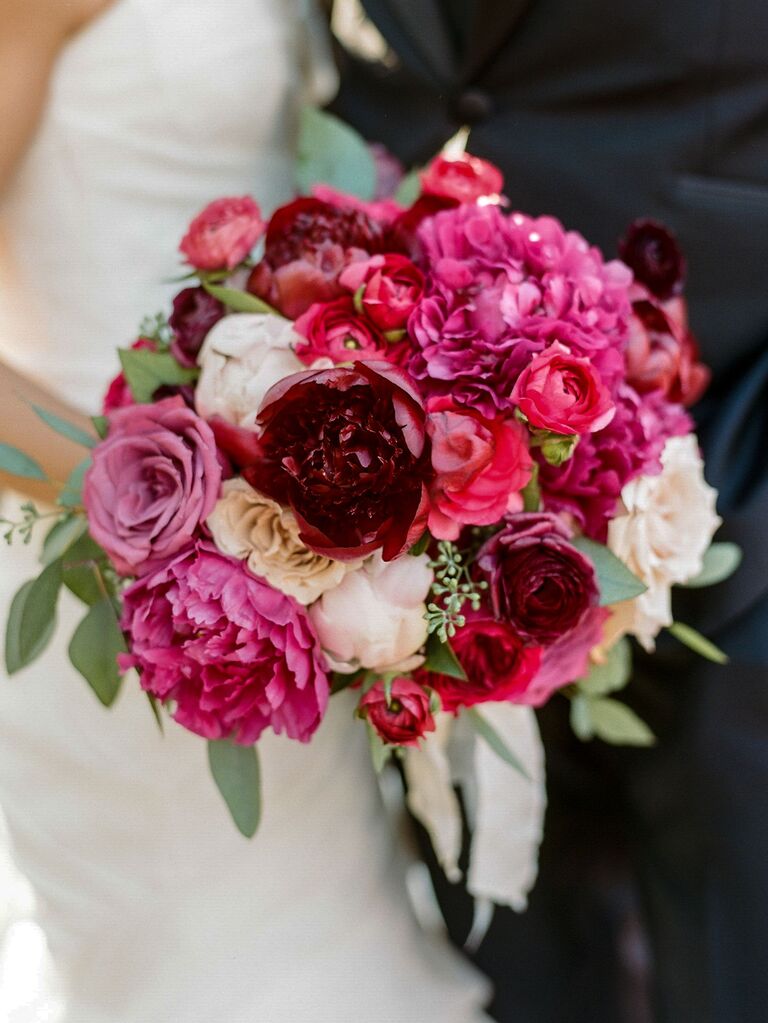 20. Purple Caspia, Spider Mums and Wax Flowers
21. Pink Proteas and Roses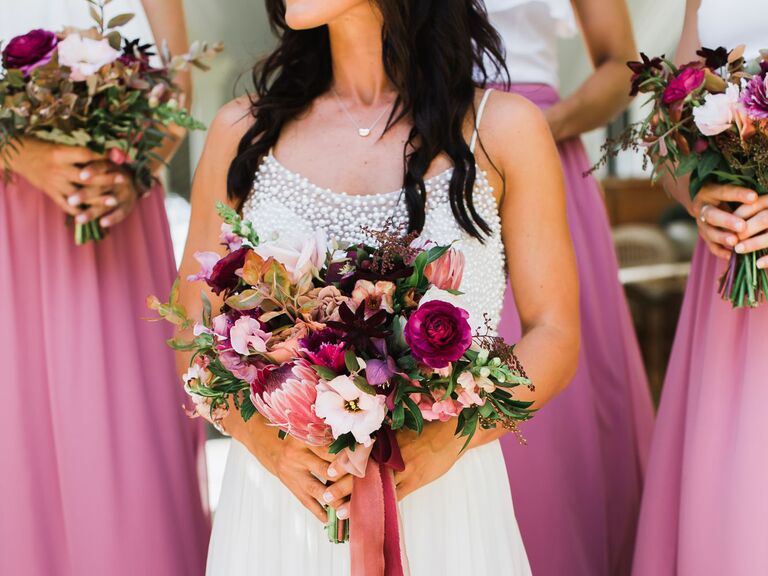 22. Ultraviolet Orchids and Anemones
23. Scarlet Ranunculus and Pink Roses
24. Oxblood Ranunculus, Cornflowers and White Roses
25. Red Dahlias, Ranunculus and Orange Kangaroo Paw