You Can Rent This Traveling Rustic Barn for Your Wedding
An authentic, mobile pop-up barn delivered straight to your backyard? We're sold.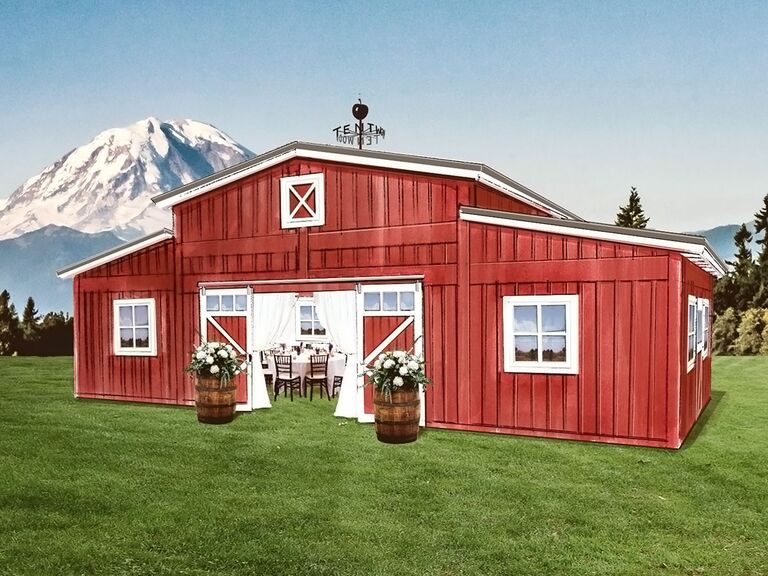 It doesn't seem to matter who you are, where you live or where you grew up—if you're getting married, there's a solid chance you've at least considered hosting your wedding in a barn. Even lifelong city slickers want to celebrate under high wood beams with rustic ambience. The only, teeny, tiny roadblock? There's no barn in sight.
Not anymore! Tentwood, a traveling venue company, will bring the authentic red barn you've always wanted to your backyard. How amazing is that? And yes, it's pretty much as straightforward as it sounds. First, choose a date and location. Next, send photos and details of the property to Tentwood (the team will visit the site at some point to get a lay of the land). They build the barn. You decorate, say "I do" and party in a gorgeous space with wood-paneled walls and an aged, 14-foot steel roof with 100 of your closest friends and family.
The Tentwood barn is currently undergoing some renovations to ensure optimal rustic chicness, but it's now accepting bookings for summer 2018 events. In the meantime, you can check out the site to see if the traveling red barn is everything you've wanted in a wedding venue.