7 Beautiful Buttercream Frosted Wedding Cakes
You might not think of this frosting as the most versatile, but it can do more than you think.
by Andrea Fowler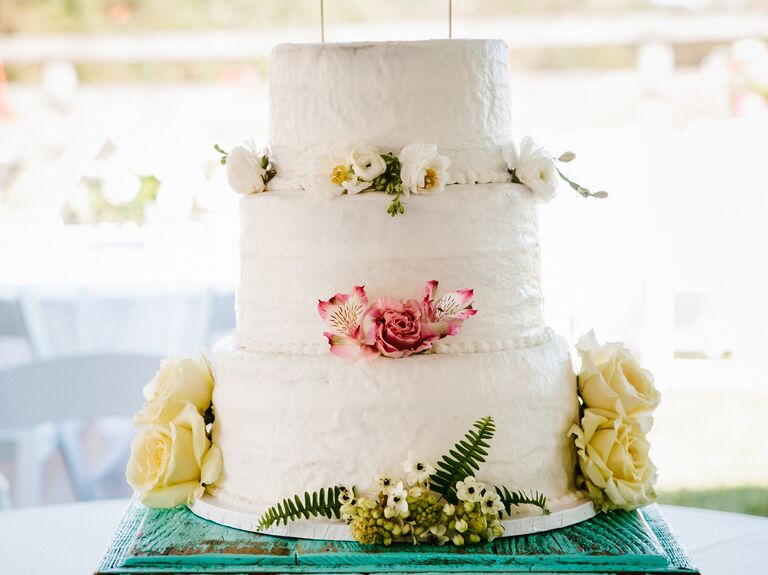 When it comes to your wedding cake, it's all about personal preference—which is why we love the versatility of buttercream. Everything from the ingredients, to the flavor and color can be crafted to fit any couple's style and tastebuds. And not to mention its reputation for crowd-pleasing deliciousness! Pull some confection inspiration from these 7 totally unique real wedding buttercream cakes.
Sarah Elizabeth Dunn Photography

Jennie Andrews Photography