Color Crush: Magenta, Peach and Sage
Let the deserts of the American Southwest serve as your inspiration with this bright color palette.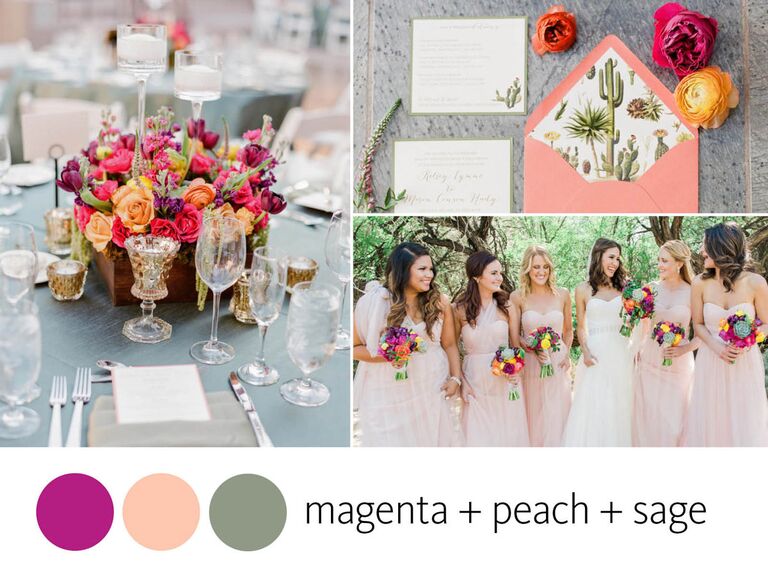 Why we love it:
This couple let their outdoor Arizona venue set the tone for their color choices—a tip we always recommend. Let the setting guide the way. The sage in this palette reminds us of the green in the cacti, and the peach almost matches the rocks behind the ceremony space. Even with this bright palette, it feels completely at ease with the rest of the setting.
Why it works:
Analogous colors live together well, which is why peach and magenta look so cohesive. Having sage as the accent color adds some nature to the balance that can be easily incorporated in florals. No matter what type of venue or which season you're celebrating in, this color combo can easily be replicated and it's perfect if you're going for a chic and energetic vibe.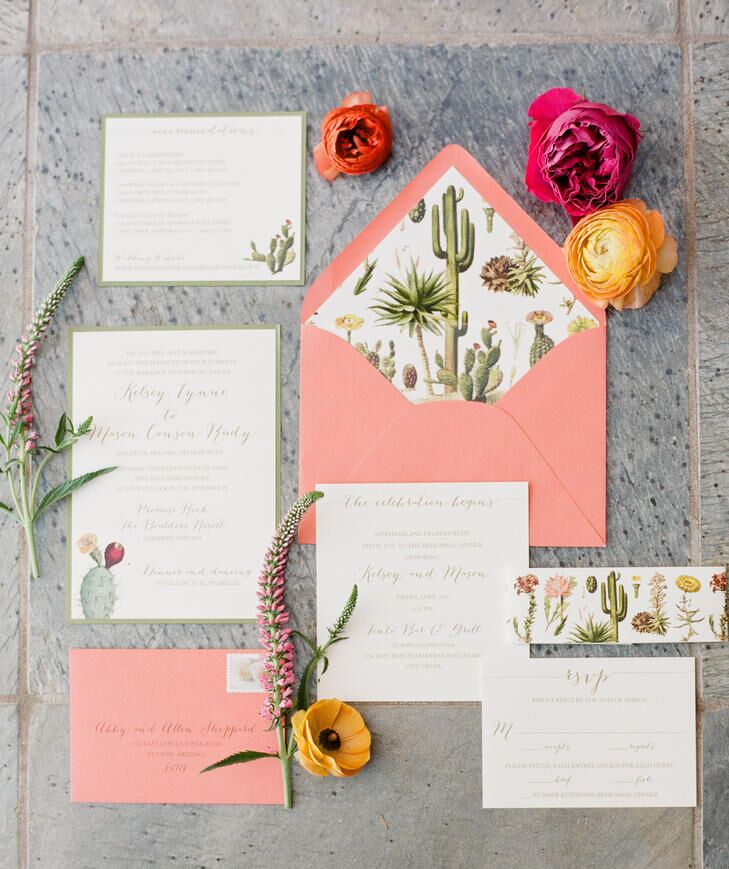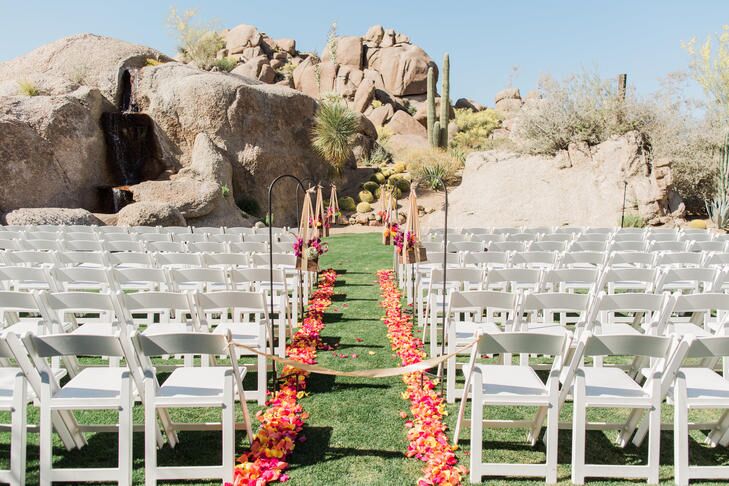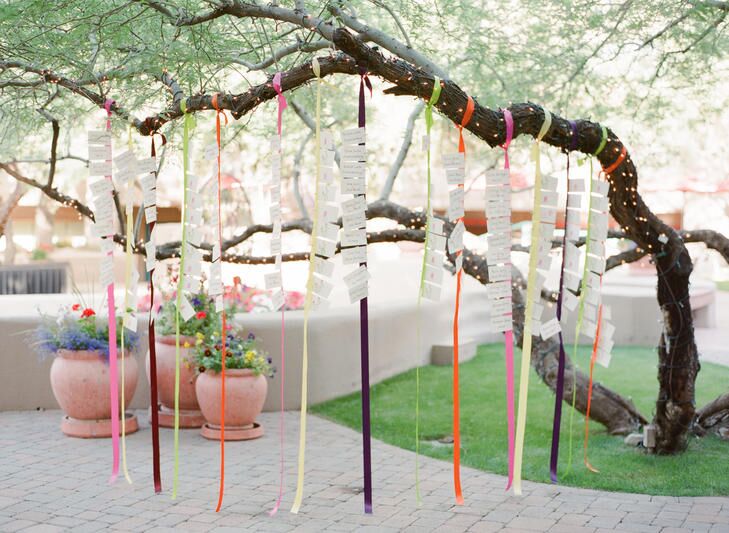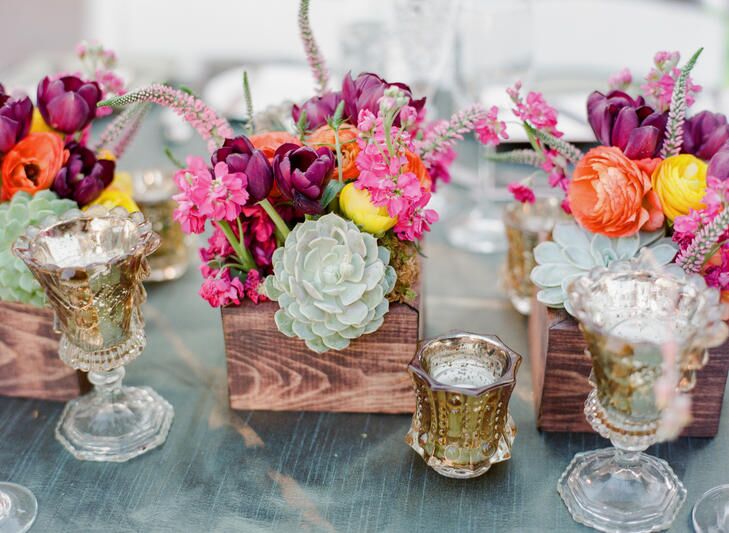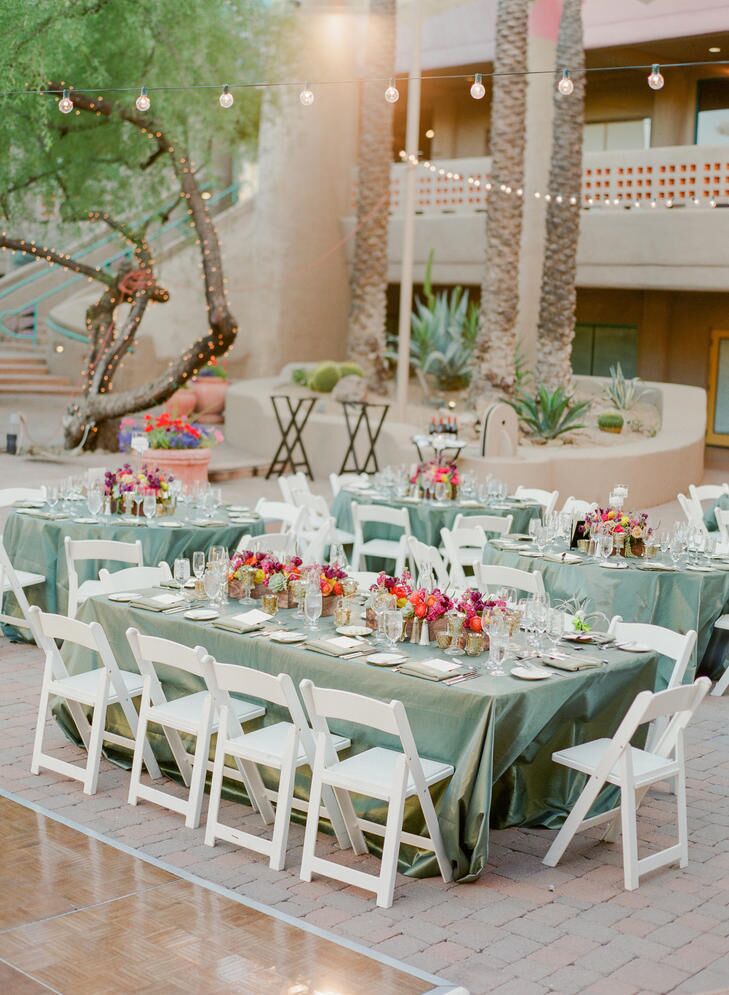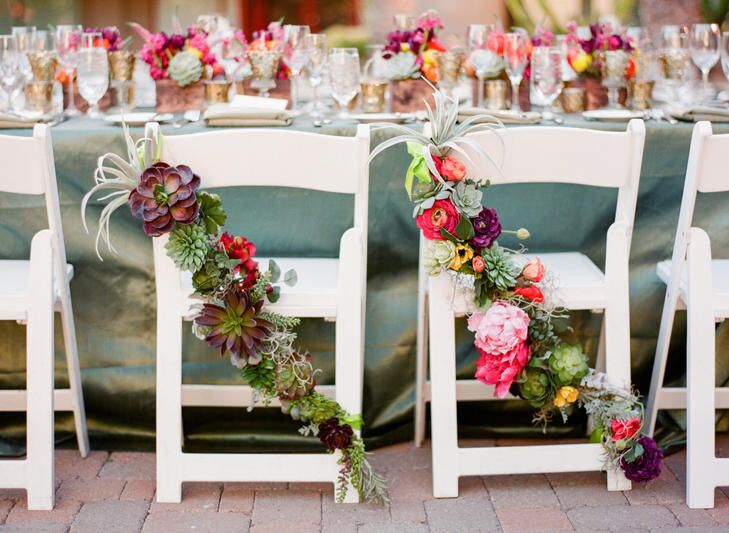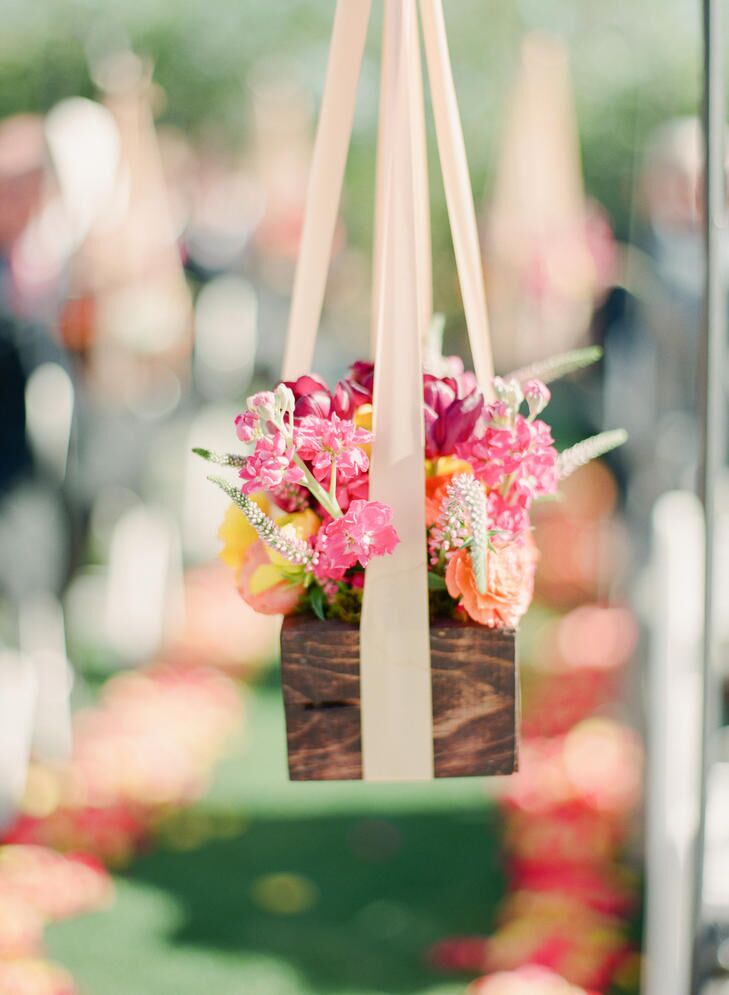 Want more? Check out Kelsey and Mason's full wedding album here.