New Year's Eve: How Many Couples Are Getting Married?
These couples have two amazing reasons to celebrate on December 31.
by Catherine Jessee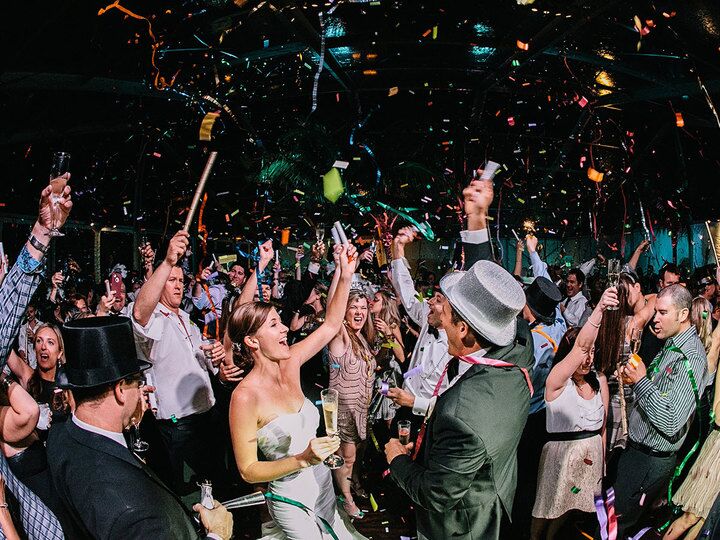 Get ready to pop some bubbly! According to our wedding stats, tons of Knotties are choosing to say "I do" while ringing in the New Year.
December is technically the least popular month to get married in 2016, with 33,340 weddings total—an average of 1,260 per day (compared with June, which had 132,722 weddings and an average of over 4,400 per day). But come December 31, we'll see a major spike in the number of nuptials—7,739 weddings will take place on New Year's Eve.
So, why the New Year's Eve fever? Between the champagne and the dancing, a wedding is the perfect excuse to take full advantage of the occasion. And chances are your far-flung friends will be more flexible to make it around the holidays (but let them know ASAP so they don't make other plans to count down to the New Year).