17 Gorgeous Fall Wedding Cakes
Get inspired by these autumnal-themed designs.
Looking to tie the beauty of fall into your autumn wedding? Your cake is the perfect opportunity to bring a bit of fall charm into your reception. The biggest way to make a statement is with unique cake flavors, since taste and smell are the two senses that play the largest role in crafting a memorable dining experience. Delight your guests with seasonal flavors like pumpkin spice cake, maple icing glazes or salted caramel drizzles.
If you're a classic dessert person who prefers a good, old-fashioned vanilla or chocolate cake, opt for a few fall-themed décor elements or accents to give your tiers a seasonal style. Ask your baker to decorate the tiers with a few red, orange and yellow buttercream rosettes or craft fondant maple leaves. If you want the cake to look more natural, dress it up with fresh fall blooms, like sunflowers or dahlias.
Chocolate Wedding Cake With Gold Foil Accents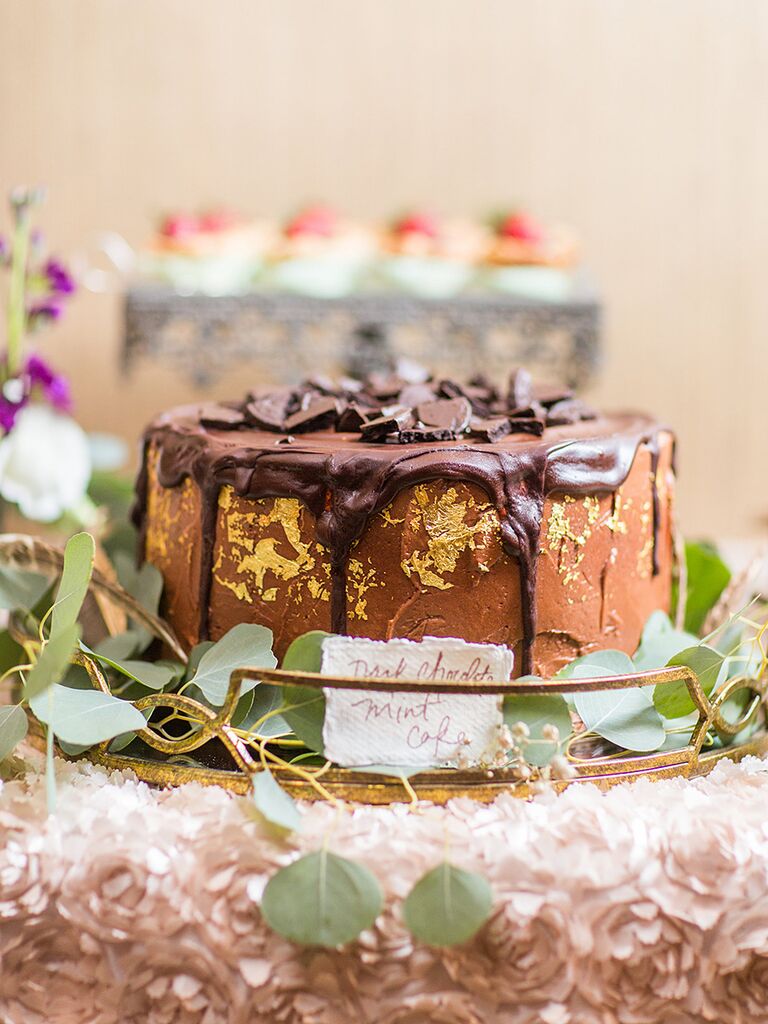 Chocolate and Vanilla Naked Wedding Cake With Strawberry Garnish
White Wedding Cake With Orange Dahlias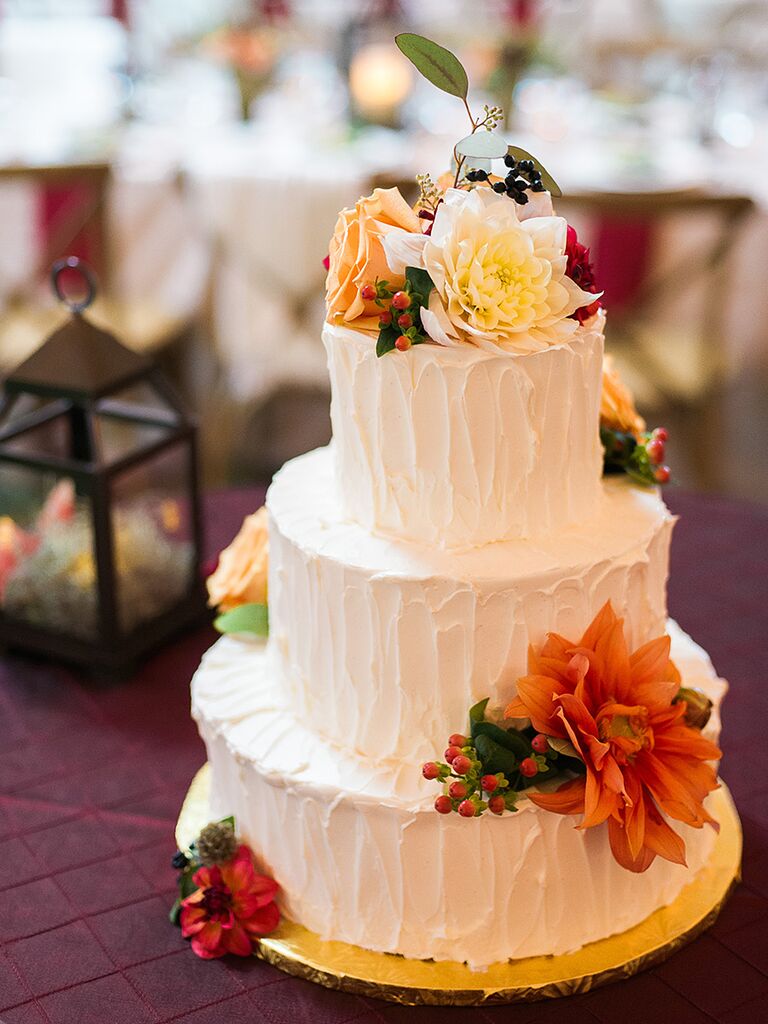 Chocolate Wedding Cake With Ganache and Roses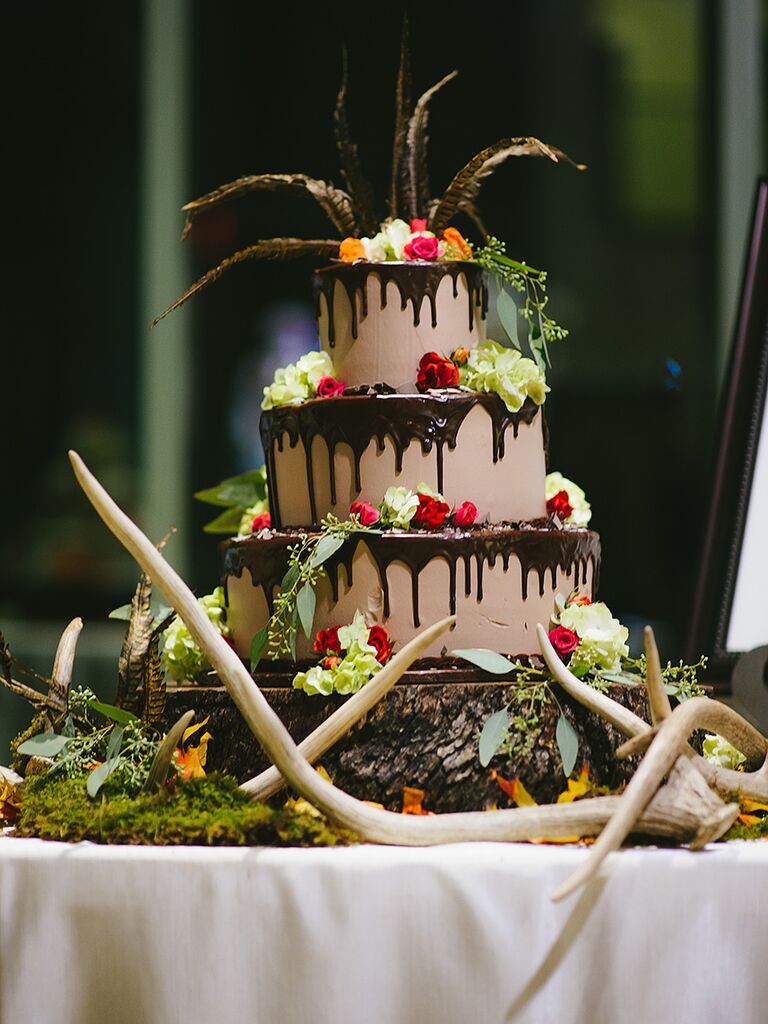 White Wedding Cake With Red, Yellow and Orange Buttercream Flowers
Boho Fall Wedding Cake With Roses and a Swiss Dot Design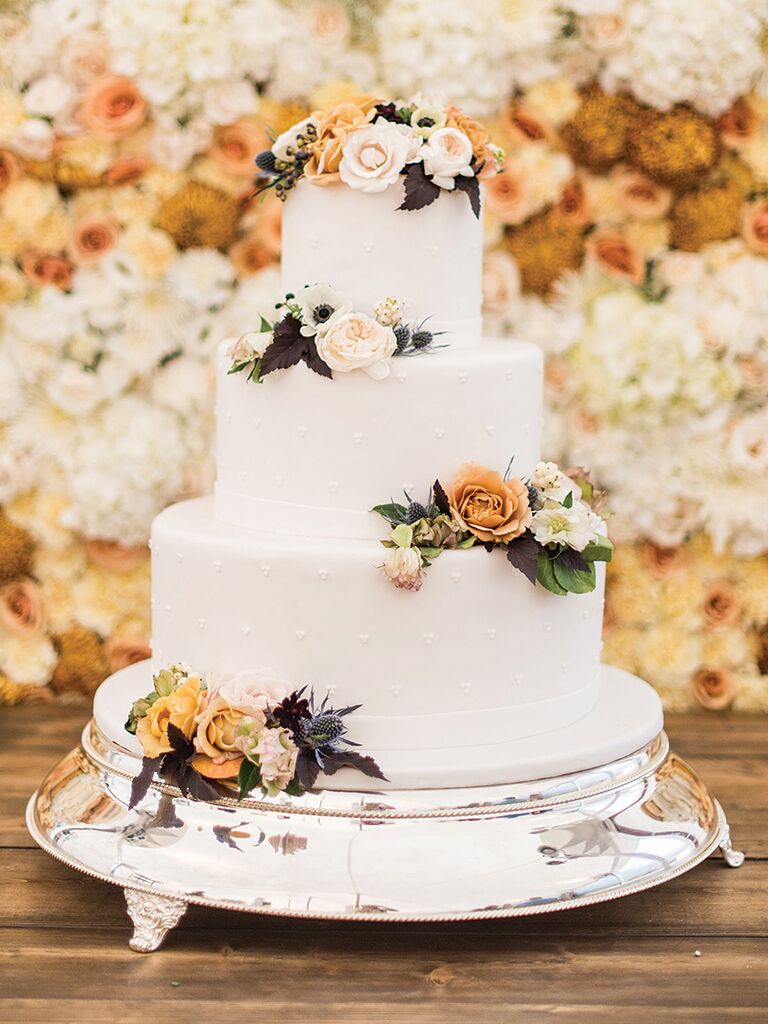 Wedding Cake With Fall-Colored Fondant Maple Leaves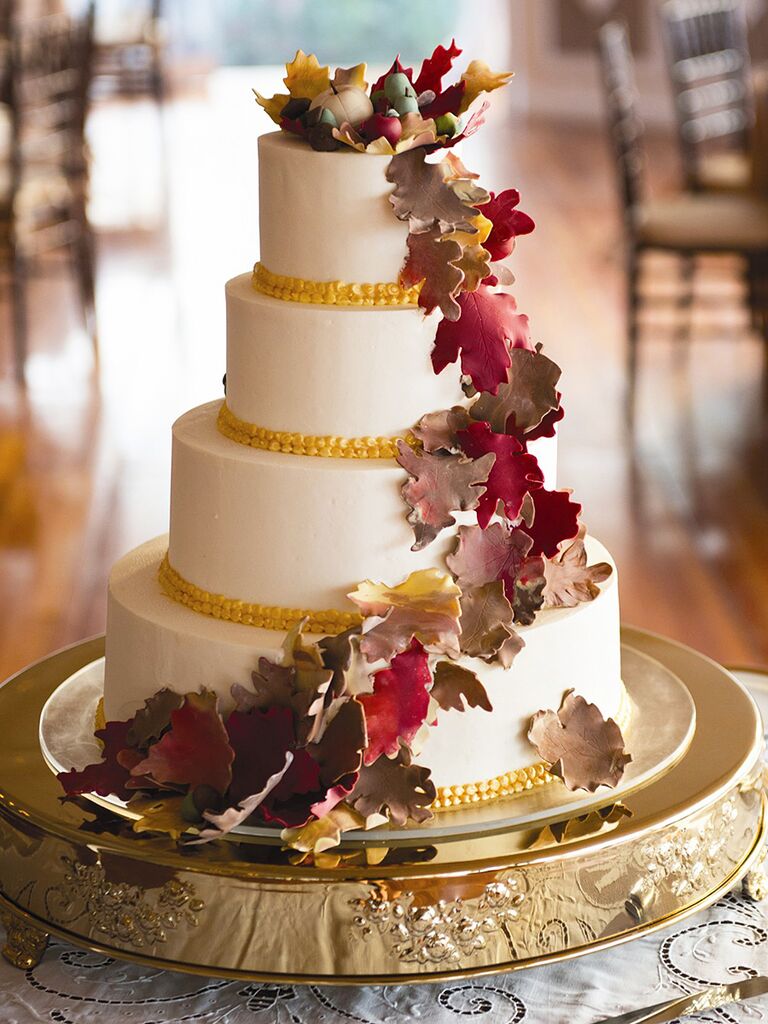 White and Gold Fall Decorated Wedding Cake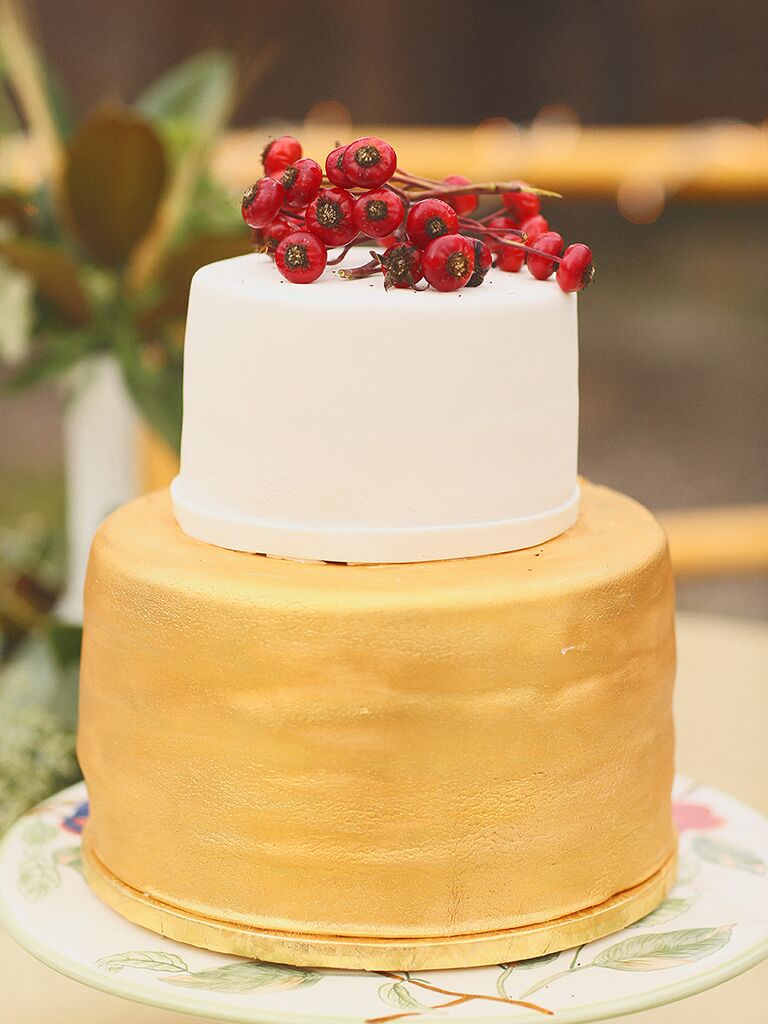 Chocolate Wedding Cake With a Rustic Cake Topper
Rustic Birchwood Wedding Cake Design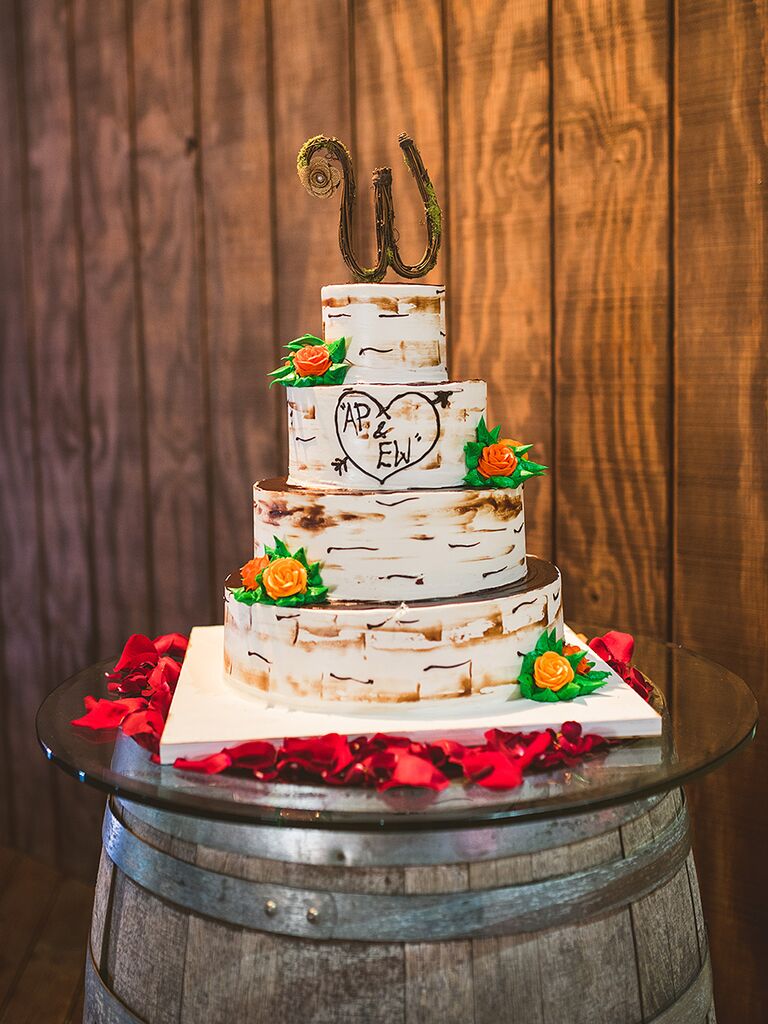 Textured Buttercream With Rustic Bird Cake Toppers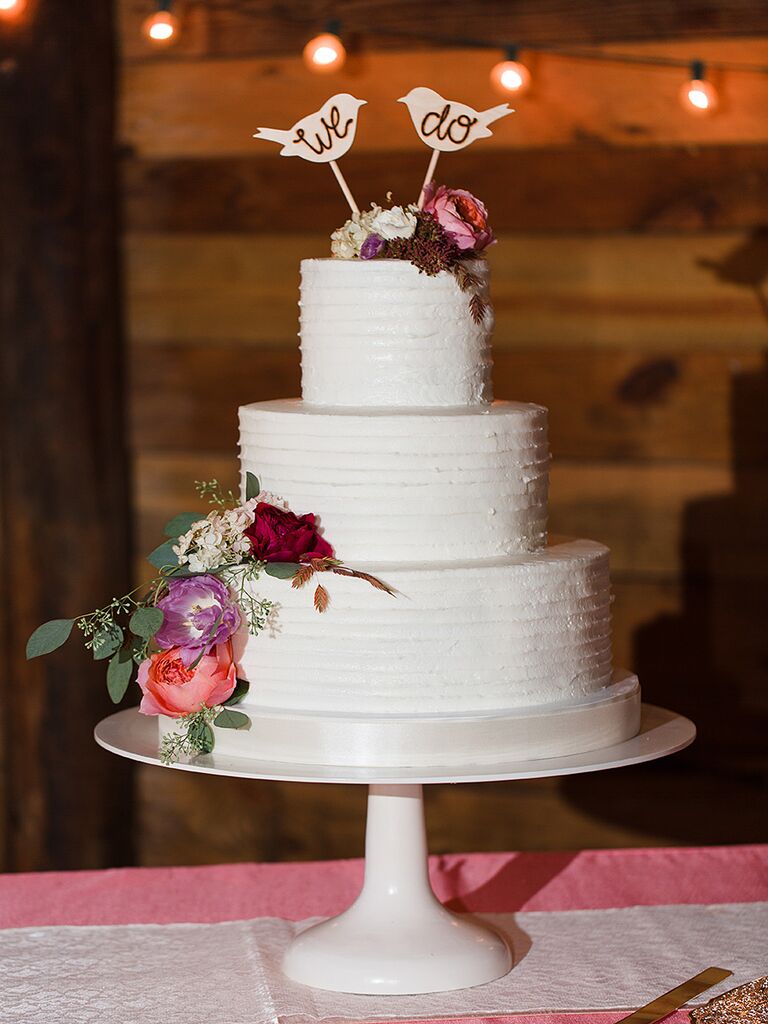 Wedding Cake Table With Three Small Naked Cakes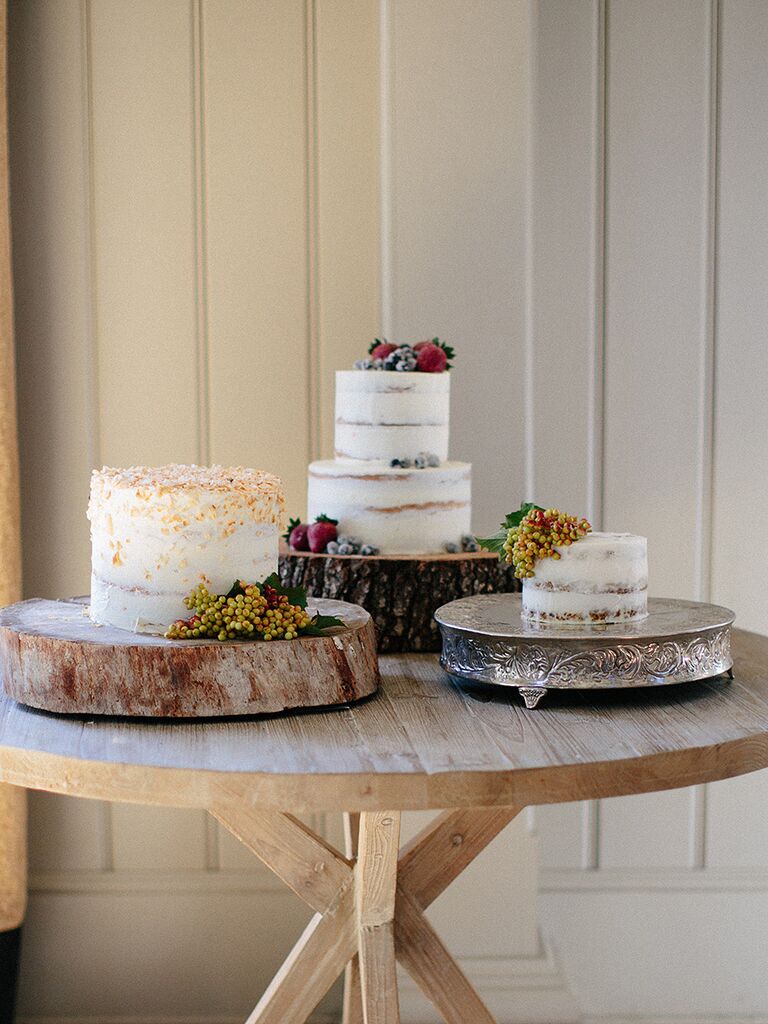 Fall Decorated Wedding Cake With Fondant Leaves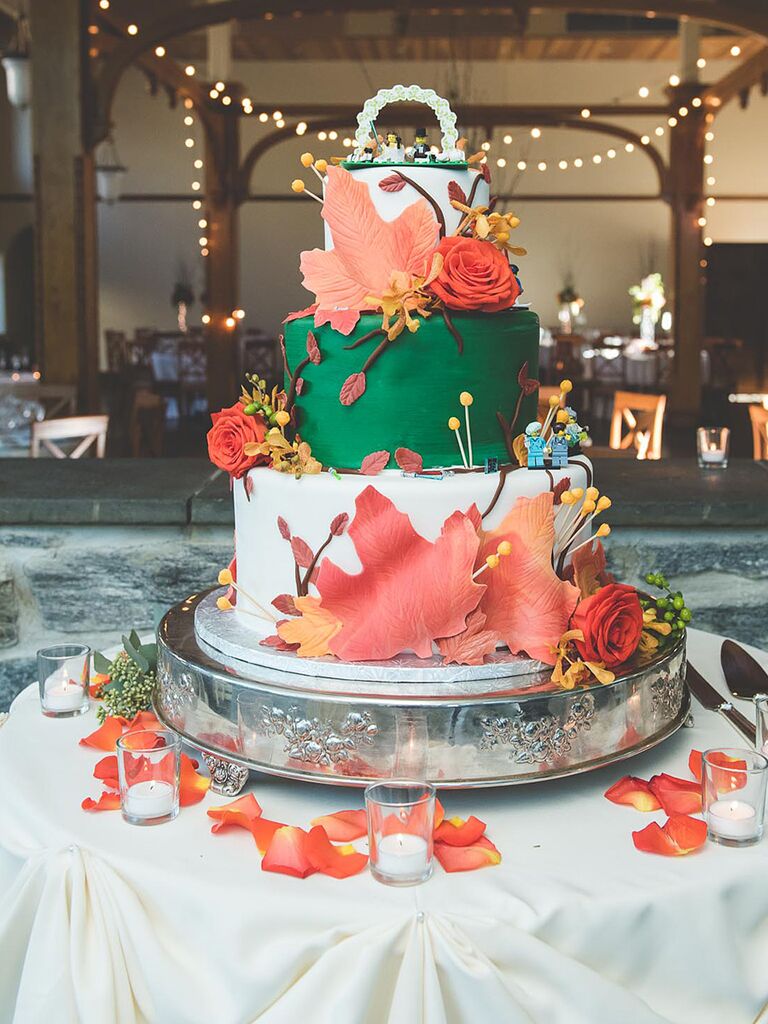 Rustic Wedding Cake With Flowers and Hearts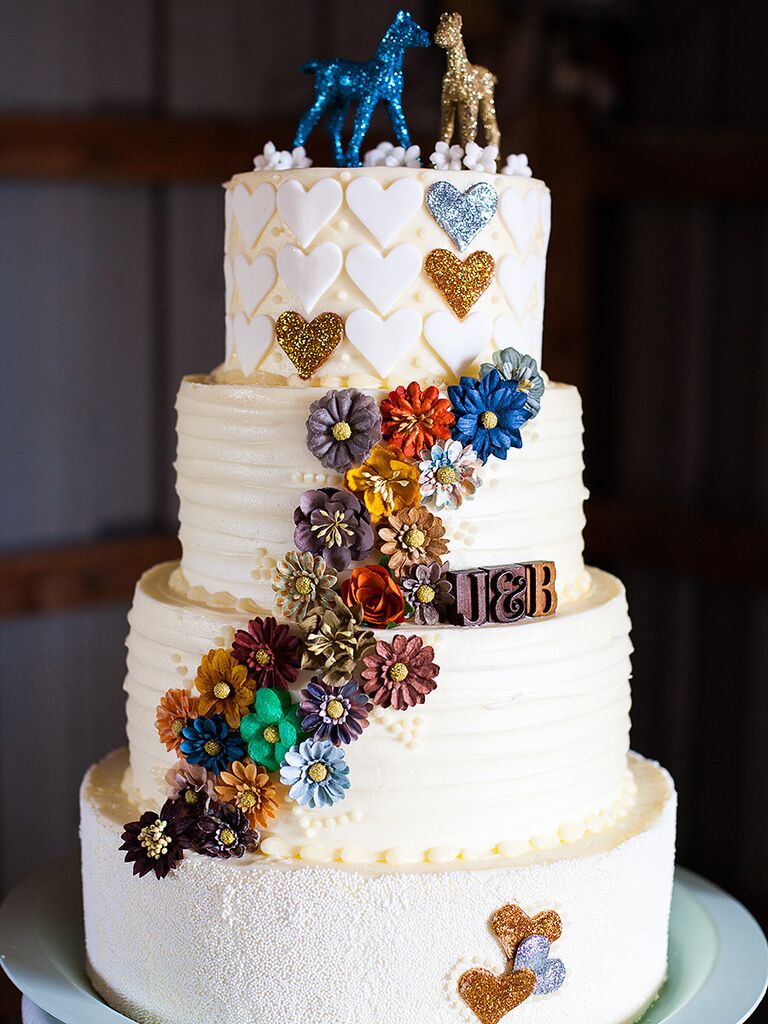 White Wedding Cake With Roses and Timber Cake Stand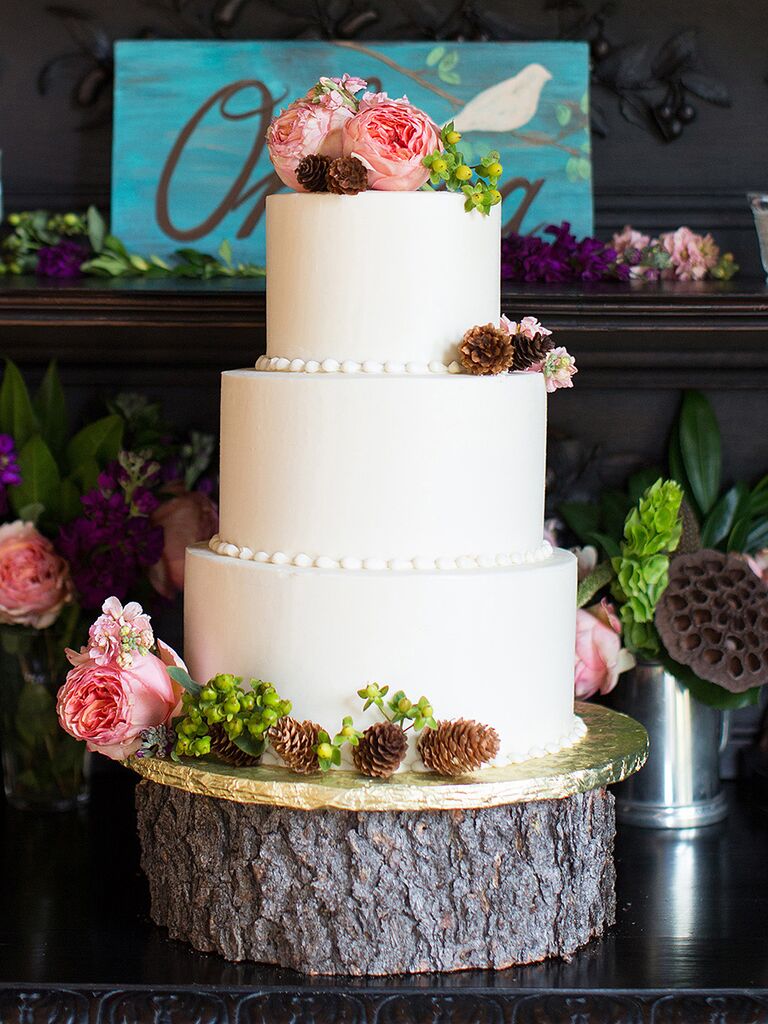 Caramel-Covered Naked Wedding Cake With Flowers and Berry Garnish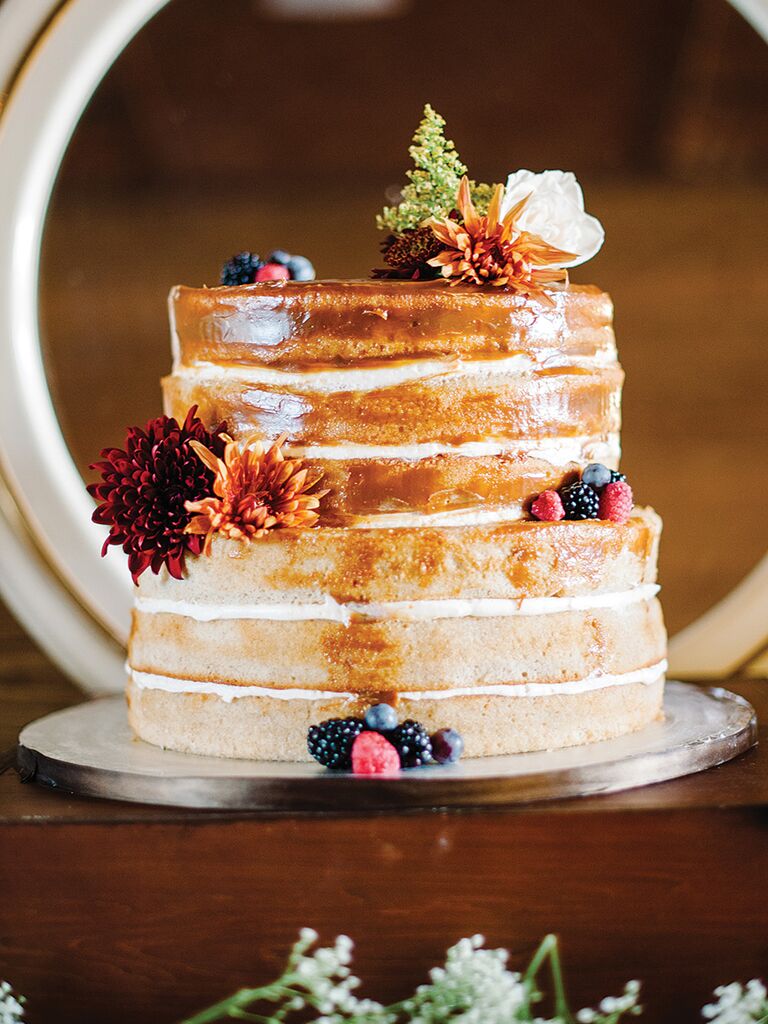 Fondant Wedding Cake With Lego-Themed Toppers