10 Ways to Use Pine Tree Details at Your Wedding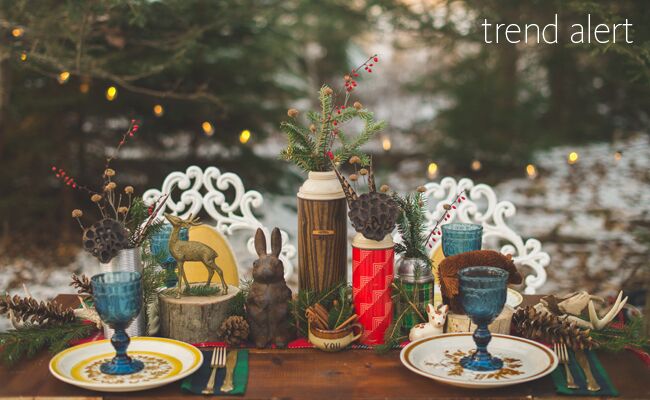 Jessica Oh Photography
If you're looking to spruce up (sorry, we had to!) your wedding decor, look no further than adding a few sprigs of an evergreen tree. As a plant that can be simultaneously rustic and glam, wintery or summery, and outdoor or indoor, a little conifer detail can literally fit in anywhere. Surround a glam gold lantern with a garland of soft, long needles for a luxe winter look, stick a branch or two in a vintage camping thermos for a summery, woodland look, or make the tree take center stage by using it in your unity ceremony. Pine needles give off a distinct smell, come in a variety of shapes and sizes and add a lot of texture and depth to any floral arrangement, including boutonnieres and bridal bouquets! Tis the season for plenty of pine, so check out some of our favorite evergreen details from our real weddings gallery below!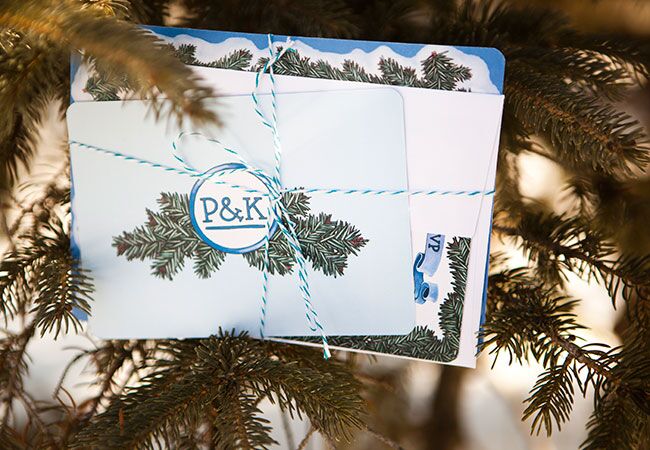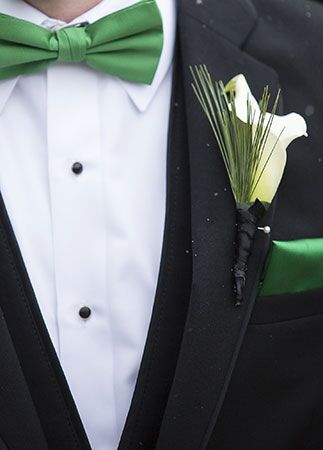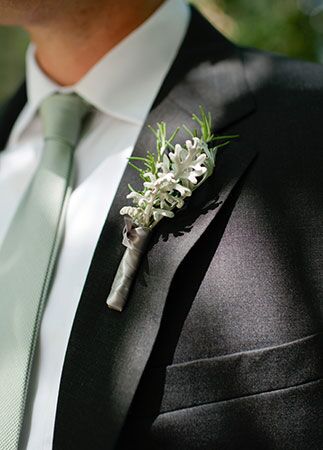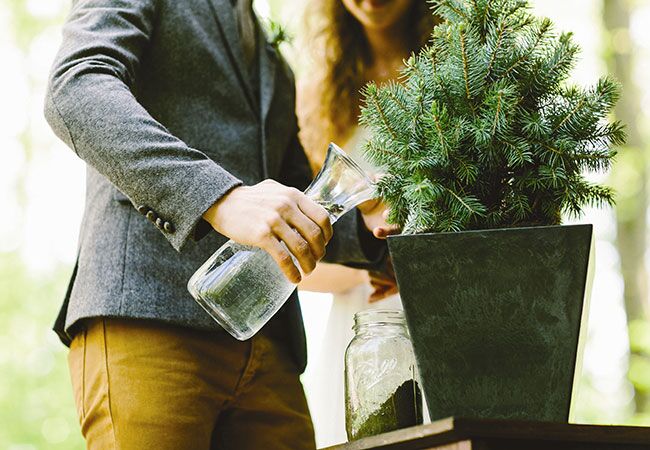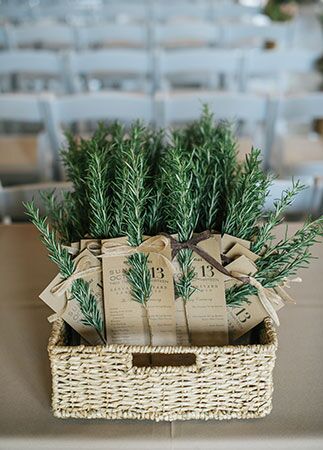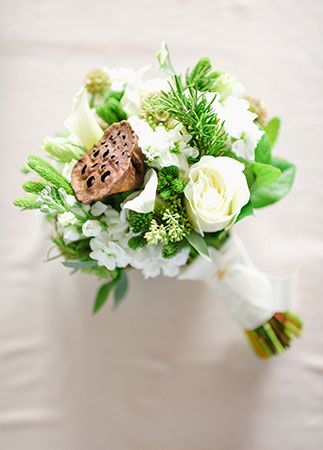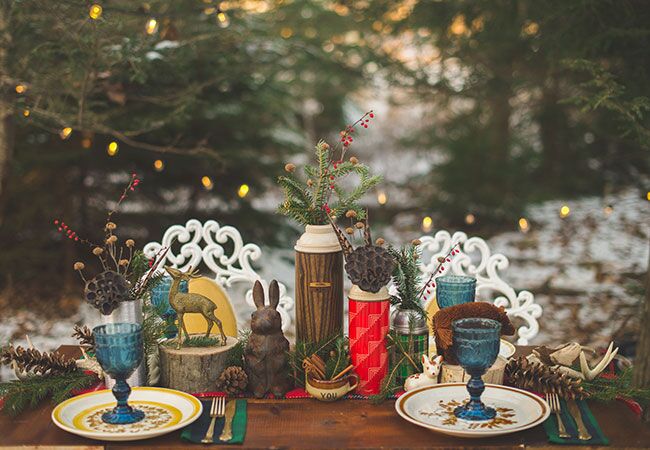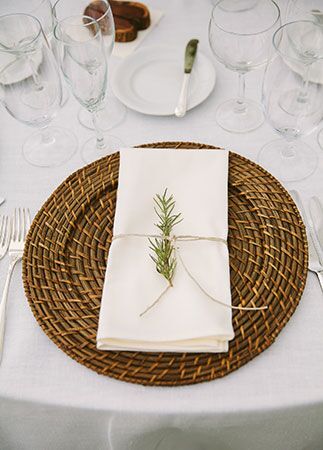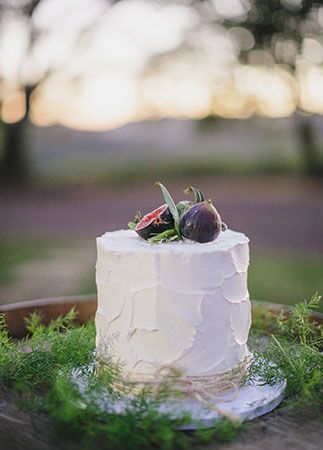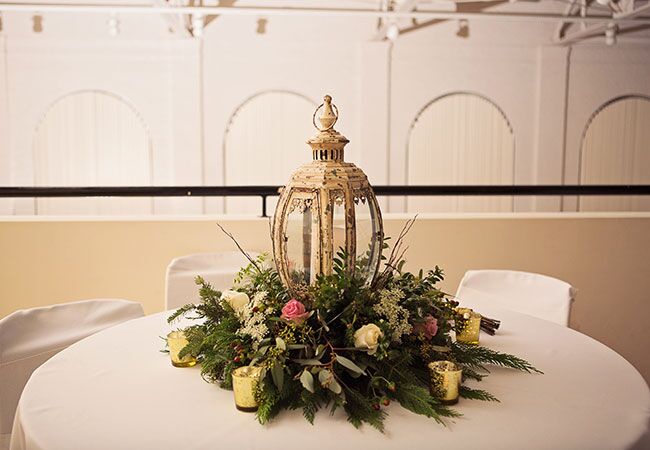 1. Evergreen Themed Invitations
Photo: Lace/Hanky Photography, LLC ; From the album: A Rustic Winter Wedding in Maple Grove, MN
2. & 3. Pine Boutonnieres
Photo: Two Sticks Studios; From the album: A Radisson at Lackawanna Station Wedding in Scranton, Pennsylvania; Photo: Spindle Photography; From the album: A Traditional Indoor Wedding in Birmingham, AL
4. Pine Tree Planting Ceremony
Photo: Redfield Photography; From the album: A Whimsical Woodsy Wedding at Camp Mack in Newmanstown, Pennsylvania
5. Pine Tree Programs
Photo: Rad Photographer; From the album: A Gervasi Vineyard Wedding in Canton, Ohio
6. Pine and Lotus Pod Bouquet
Photo: Rustic White Photography; From the album: A Formal, Vineyard Wedding at Montaluce Winery in Dahlonega, Georgia
7. Vintage Woodland Pine Centerpieces
Photo: Jessica Oh Photography; From the album: A Rustic Winter Woodland Wedding at a Private Residence in The Poconos, Pennsylvania
8. Rustic Pine Sprig Place Setting
Photo: Rebecca Arthurs Photography; From the album: An Elegant Island Wedding in Lanai, Hawaii
9. Rustic Pine and Fig Wedding Cake
Photo: Jasmine Star Photography; From the album: A Kunde Family Estate Wedding in Kenwood, California
10. Floral Pine Centerpiece
Photo: Revival Photography; From the album: A Wintery Wedding at the Hickory Museum of Art in Hickory, North Carolina
Want more? Right here!
> Laser Cut Wedding Invitations Are Having a Major Moment
> Spice Up Your Outdoor Wedding with Quirky Camping Details
> 15 Fab Ways to Incorporate Antiques Into Your Wedding Decor