What Type of Cake Should You Have at Your Wedding, Based on Your Personality?
Fondant, frosting or naked?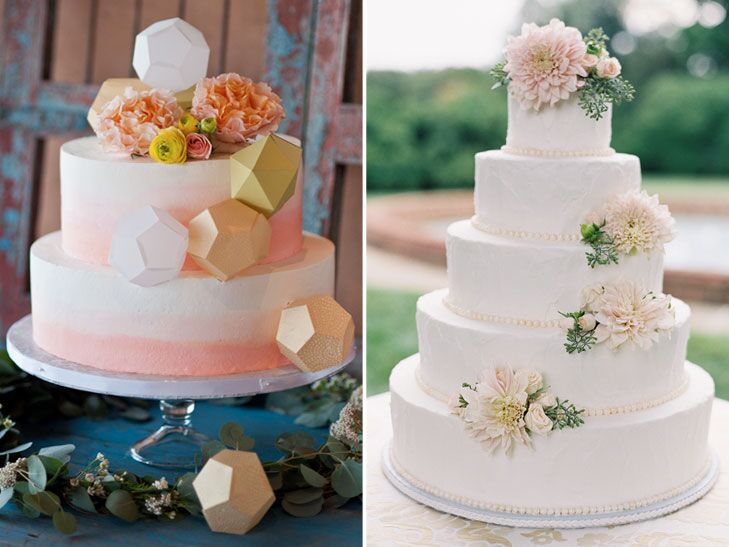 Inked Fingers; Jose Villa Photography
It's hard enough to decide on a wedding cake flavor, but the design of it? That's something else entirely. Of course there are some logistics to be taken into consideration. For example, certain elements are more expensive than others and may be out of your budget, like sugar flowers, which are more costly because of the labor-intensive process to make those little blooms petal by petal. Oh, and don't forget about the conditions of your venue. If you're thinking about an outdoor wedding in the middle of summer, fondant might be a better choice than buttercream.
After thinking about all the details, where should you start? With your style, of course. And if you need help figuring that one out, you're in luck—we have a handy quiz to give you a little nudge in the right direction.
So what type of cake is best for you? Find out!
Want more wedding cake inspiration? Check out our 25 favorites!
Find cake bakers in your area right here.