Fall Themed Wedding Style Ideas
Dreaming of fall foliage, warm apple cider, and palette of leaf green and chocolate brown? Sounds like you have a fall wedding in mind. Now you need inspiration! Read on.
by Allison Micarelli
Fondly Forever Photography
The Decor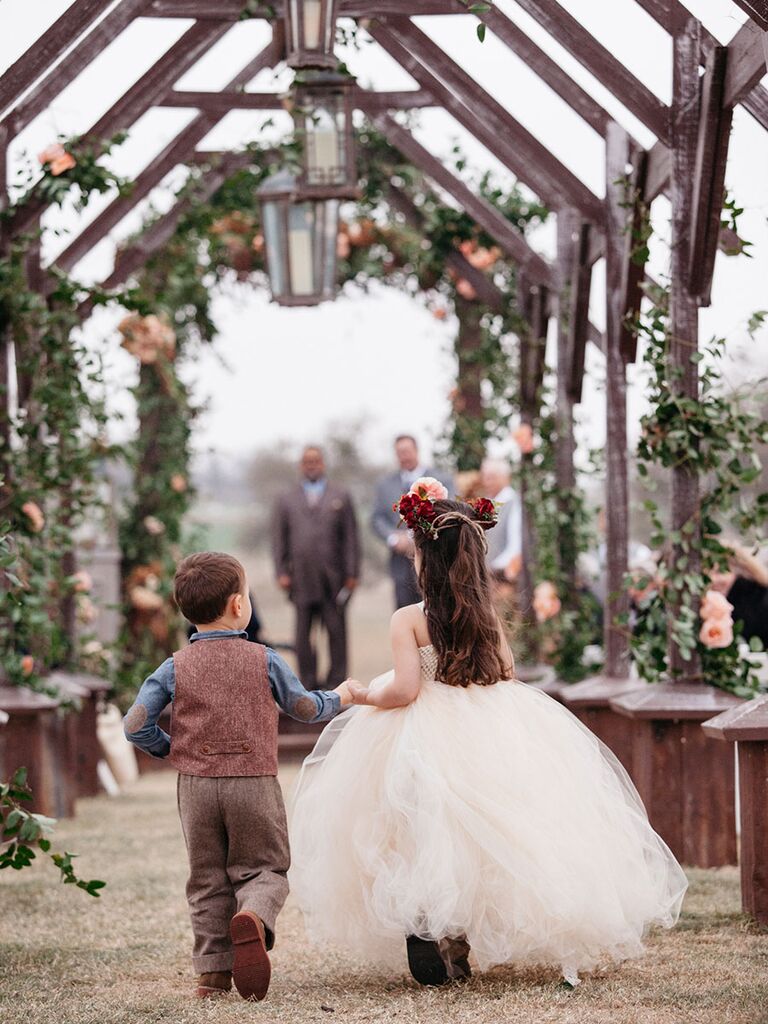 Think rustic elegance: stalks of fall flowers tied to tent poles, glass jugs filled with cider, or dozens of bales of hay for guests to sit on.
Go all out with rich: chocolate brown burn-out velvet table linens, brown velvet curtains and chair cushions, and brown beaded candleholders for the cocktail tables.
The Invitations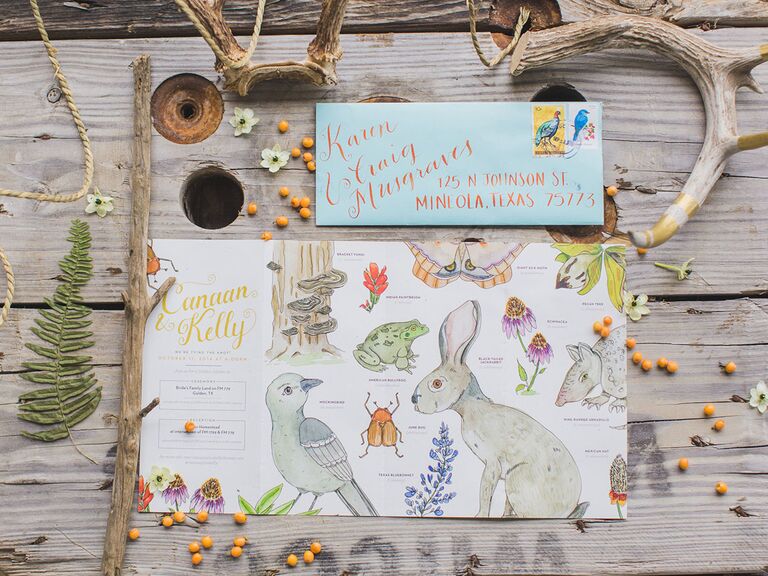 Incorporate an autumnal icon such as a maple leaf or pinecone.
Send your wedding invitation in a velvet pocket featuring stitching of your first names.
Use metallic gold paper to give any color scheme a fall feel.
The Flowers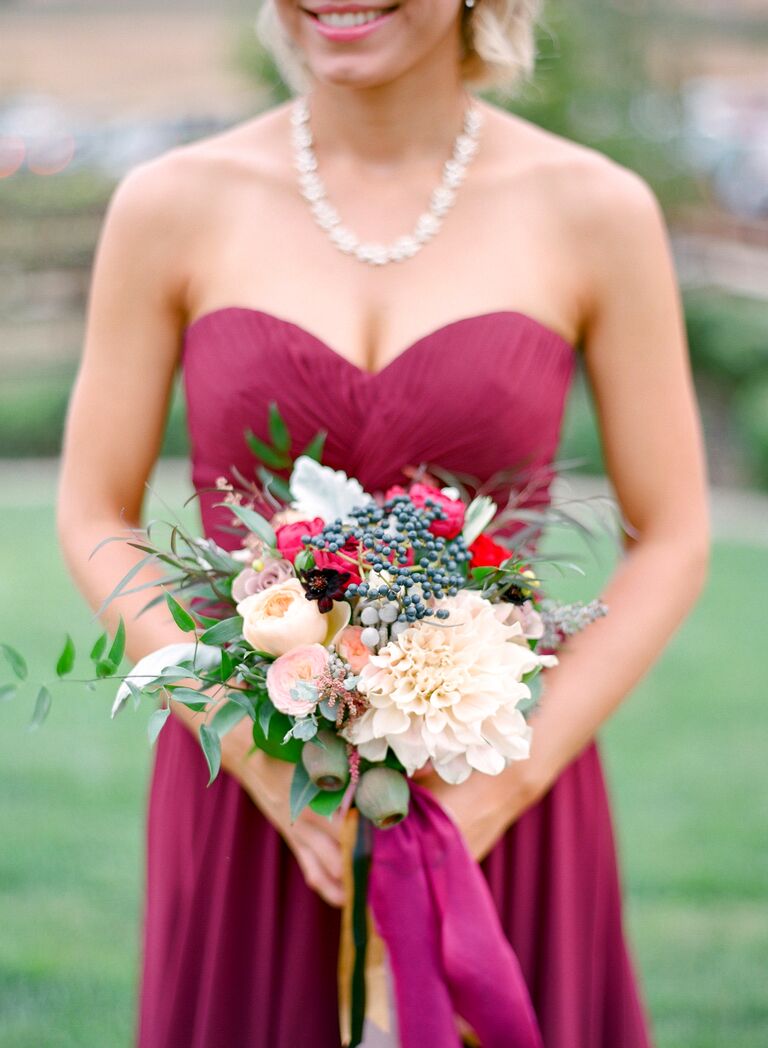 Pair your favorite flower with bunches of berries or a ring of leaves.
Include fruit, such as tiny pears, in the centerpieces.
Combine flowers with colorful votives in rustic antique lanterns.
The Menu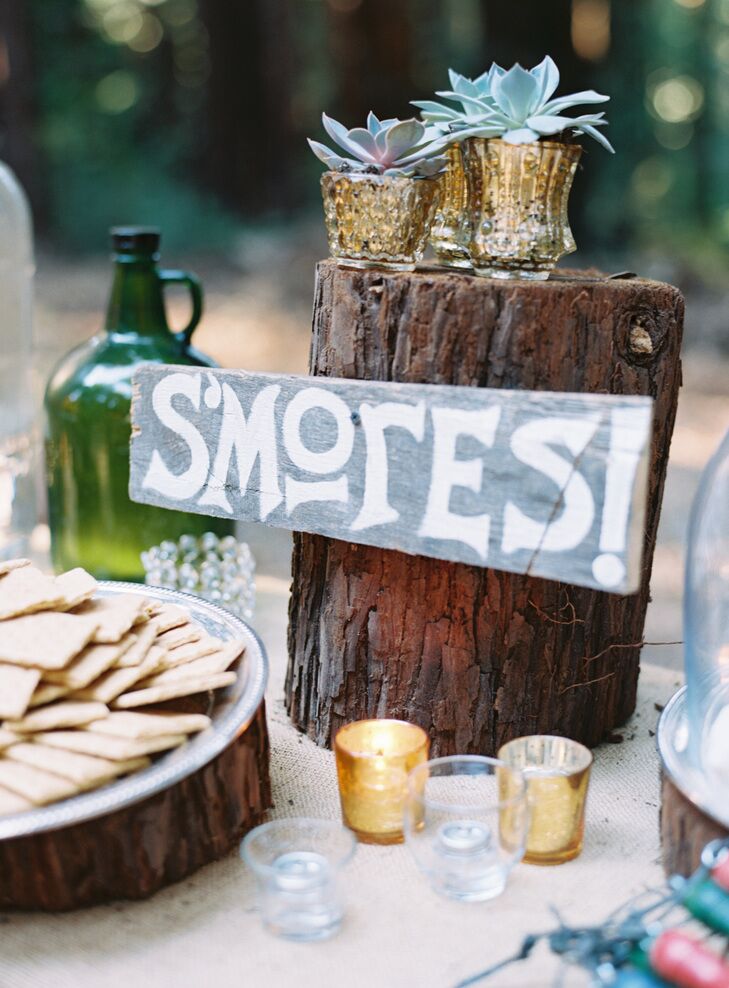 Use small pumpkins and butternut squashes as bowls for creamy pumpkin soup.
Use colorful seasonal produce in interesting ways -- serve a bright red beet puree or a salad of miniature vegetables.
Give a nod to Halloween by serving chocolate martinis with Hershey's Kisses, or green-apple martinis with apple-flavored Jolly Ranchers.
The Cake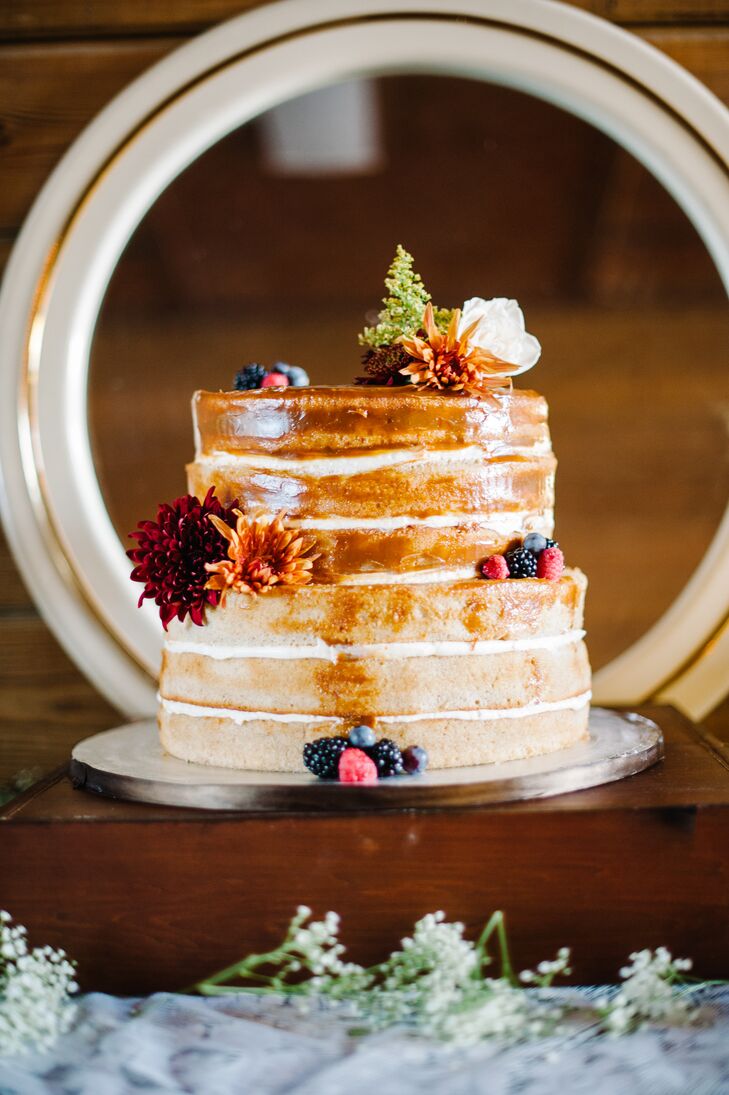 Try a basket-weave style wedding cake topped with fresh seasonal berries.
Dazzle guests with a cupcake tower or tower of donuts.
Go for drama with a four-tier confection wrapped in dark chocolate fondant and covered in green sugar-paste apples.
Opt out of a traditional wedding cake and serve slices of apple, cherry, and pumpkin pie instead.
The Favors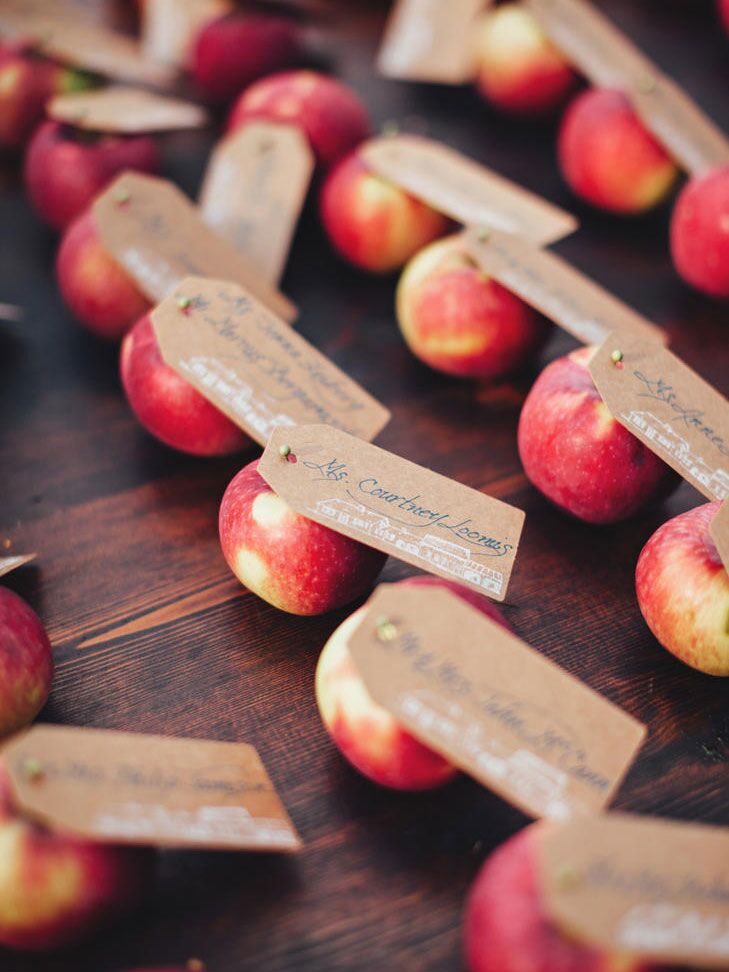 Give out pieces of homemade fudge with the family recipe attached.
Create a bundle of cookies packaged with a monogrammed label.
Offer spice-scented -- think gingerbread -- candles.
Make a jar of homemade jam adorned with a label reading "Spread the Love."
Give a kid treat: caramel-dipped Granny Smiths wrapped in cellophane.
Give a small potted plant in a cool container.
Too traditional? Get out-of-the-box fall wedding ideas.