10 Personalized Details That'll Wow Your Wedding Guests
Make a statement with these ideas that will leave an impression on your guests.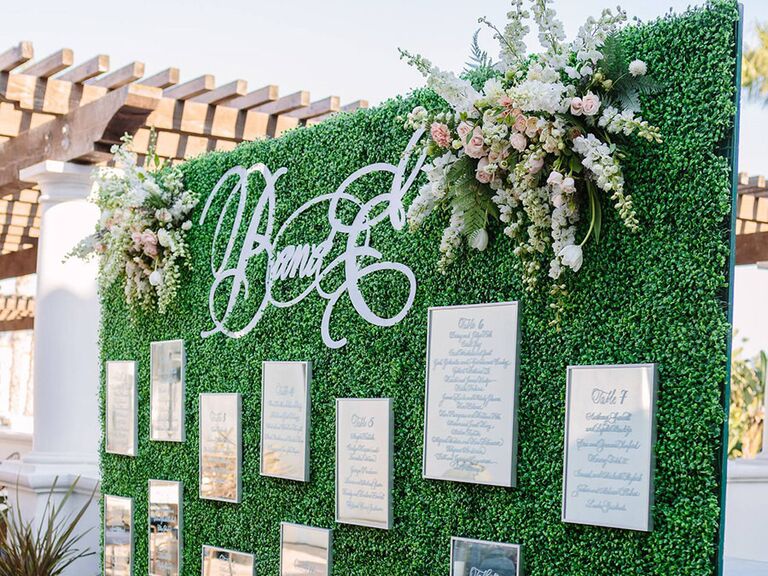 Brian Leahy Photography

Gone are the days of cookie-cutter weddings. Your celebration deserves a unique touch that speaks to who you are as a couple. Here are some creative ways to personalize your wedding experience and wow your guests at the same time.
1. Personalized Vows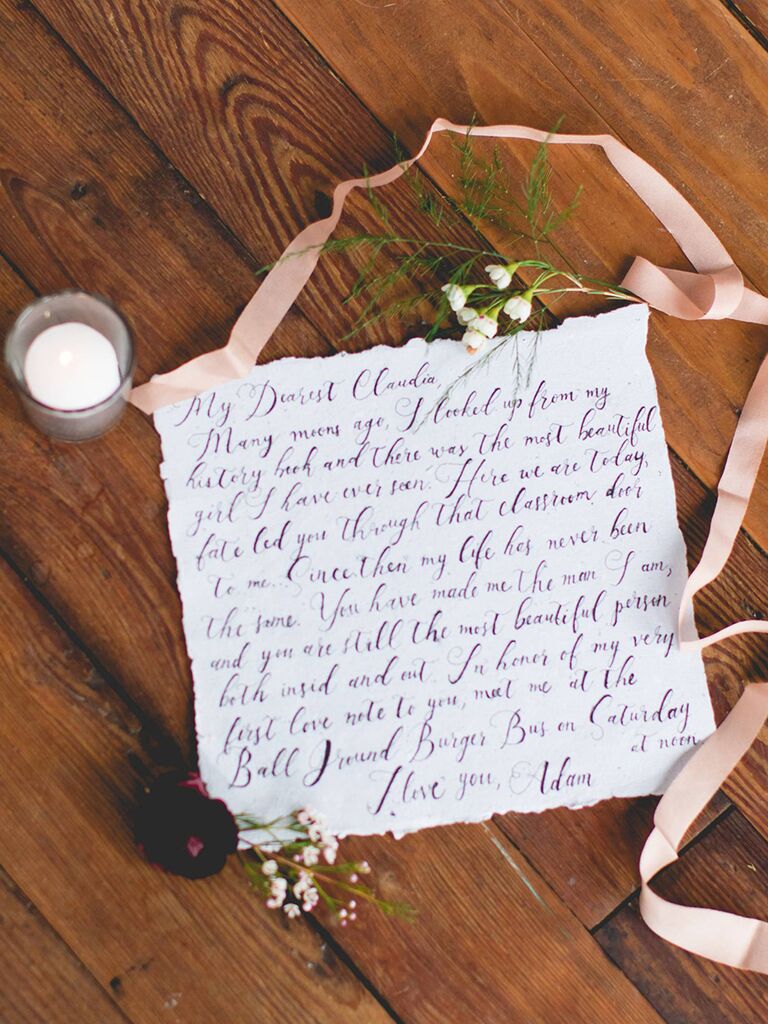 One of the best ways to bring your guests into your love story is by sharing personalized vows. It creates a unique experience during your ceremony and shares your love with your guests. Chances are, this will be a highlight your family and friends will talk about for years to come.
2. Personalized Welcome Bags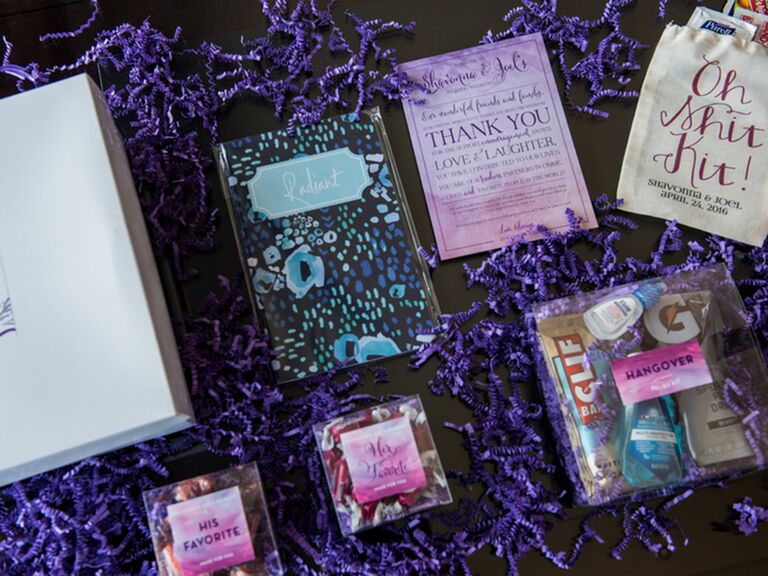 Kick-start your guest experience with a one-of-a-kind welcome bag filled with things that are meaningful to you, like a favorite regional bite or a hand-drawn map. Not only is this a thoughtful gesture (especially for out-of-towners), it's also a good way to infuse your personality and share your favorite things with your friends and family.
3. Inspirational Love Quotes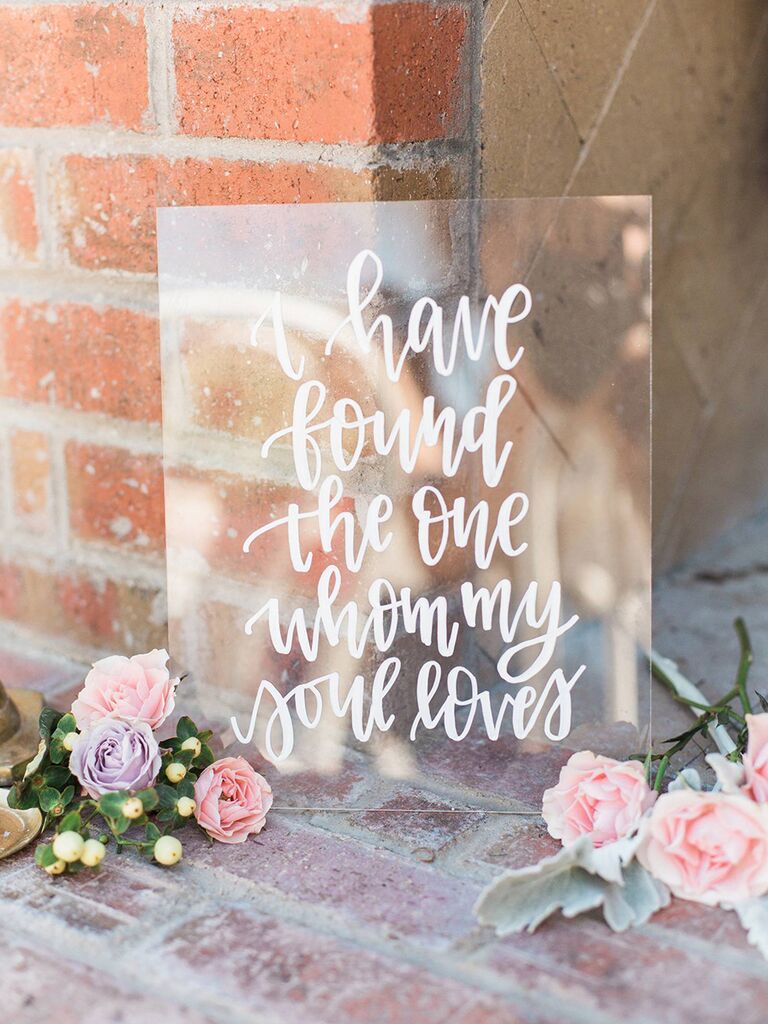 Why not showcase one of your favorite love quotes? Or for an extra pop of personality, try creating your own love quote that can be used on anything from your wedding invitations to your programs and décor.
4. Signature Cocktails
You can tell a lot about a person by the drink they order at a bar—the same goes for the signature cocktail you create for your wedding reception. Get creative with your drink selection and choose a recipe that reflects your style and personality. Best of all, the combinations are endless, and your guests will thank you for taking the guesswork out of their drink order.
5. Edible Favors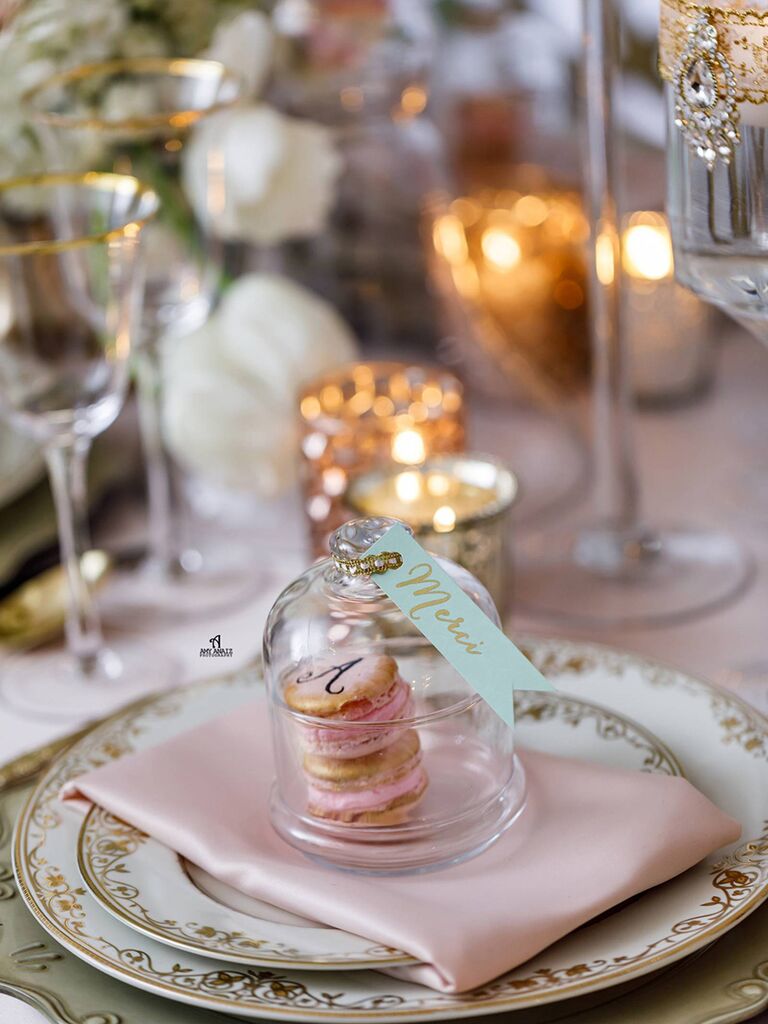 If you want to give your guests a real treat, trade in a trinket for an edible favor they won't want to leave behind. After all, who can resist a delicious macaron or perfectly glazed doughnut?
6. Clever Place Cards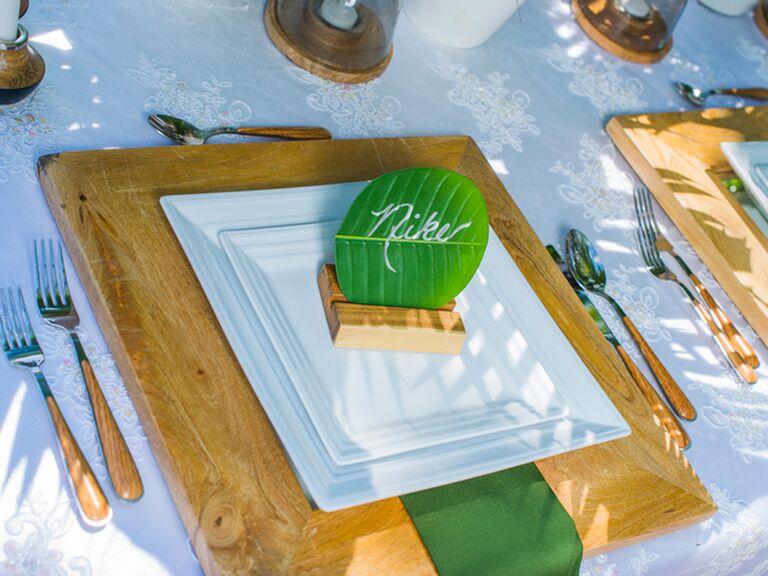 Take your reception experience to the next level with a unique place setting or place card. This is a great way to play up your wedding theme, and you can even use interesting materials like leaves, agate coasters and fresh fruit to help your guests find their seat at the table.
7. Personalized Decals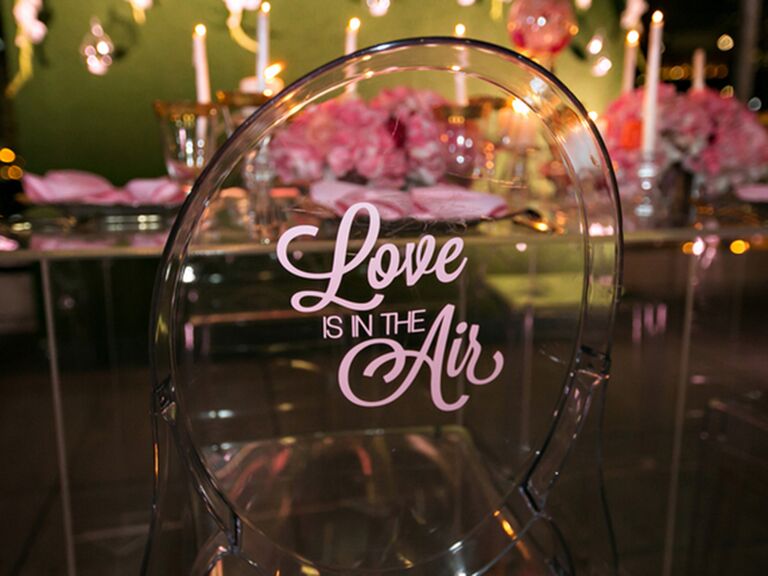 One of the easiest ways to customize your wedding décor is by using a sticker or decal. These small (and inexpensive) details will have your guests snapping photos all night. Decals are perfect for many items, including lucite chairs, dance floors and champagne flutes.
8. Mega Monograms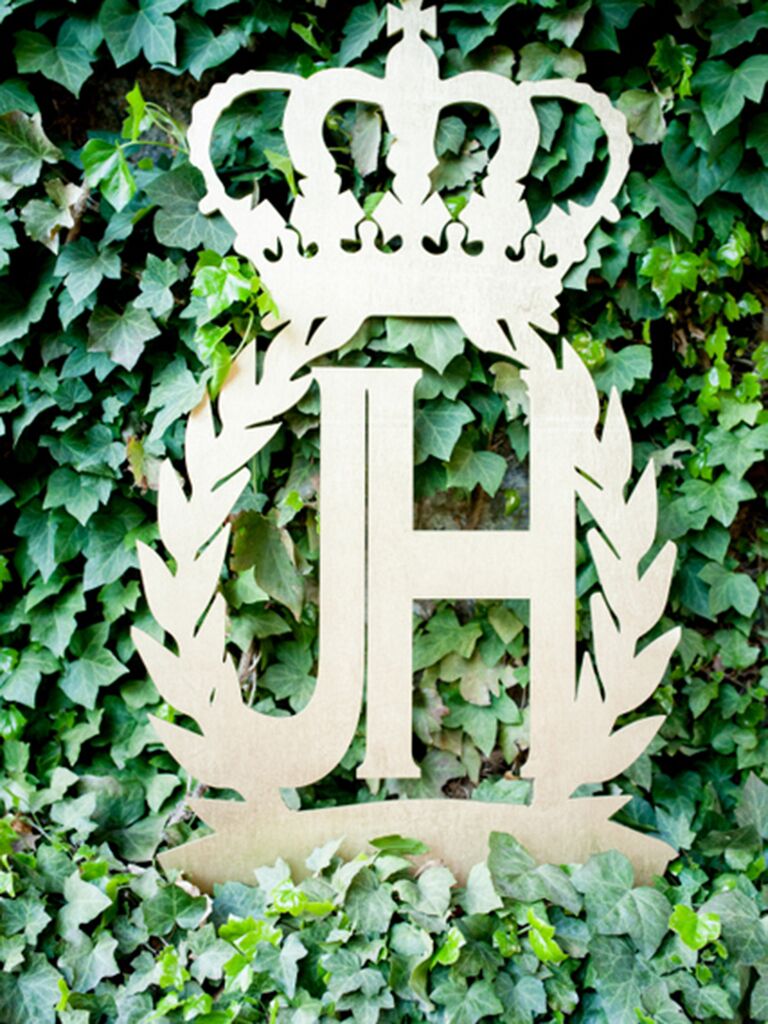 We love small, subtle monograms on invitations and cocktail napkins. But you can upgrade the impact of your monogram with a huge custom piece that can be used as a focal point for your ceremony or reception, and have its silhouette spotlighted on the dance floor.
9. Creative Escort Displays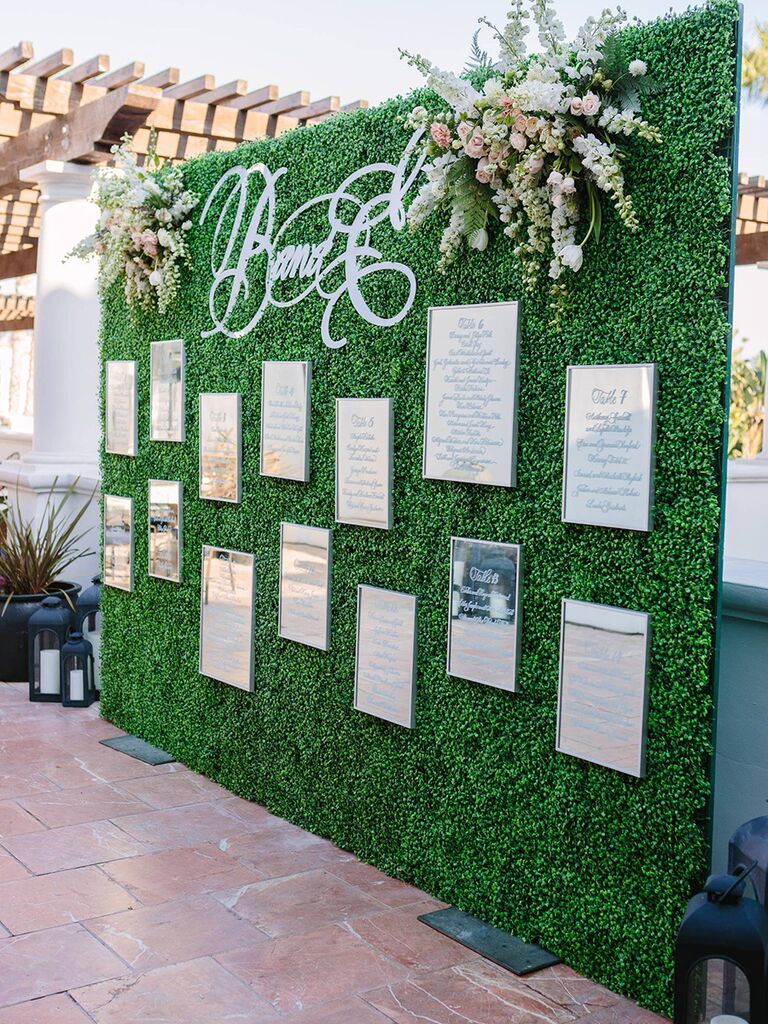 Turn your seating assignments into an exciting experience with a nontraditional escort display, like flip-flop escort cards placed in a rowboat for a nautical wedding, or a greenery wall with flower-shaped cards. This is a great way to make a bold statement right before your guests enter your reception space.
10. Custom Cake Toppers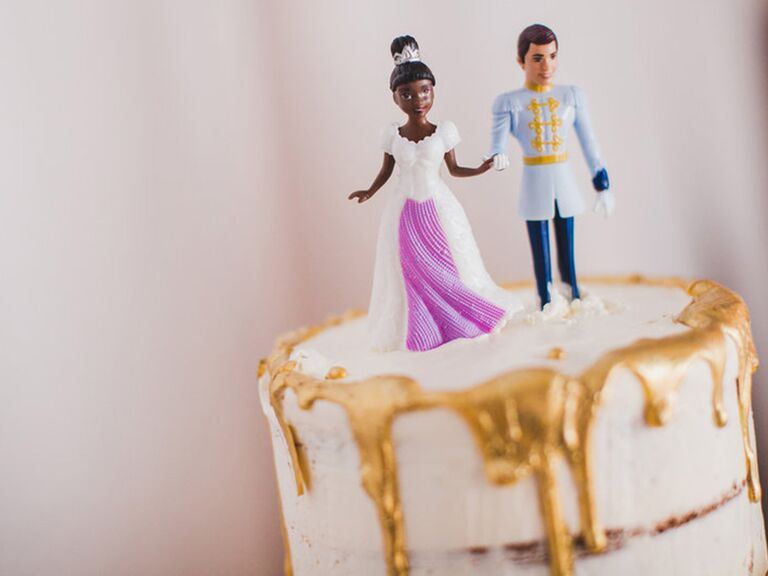 Give your wedding cake an upgrade with a one-of-a-kind cake topper that speaks to your love story. Whether you go for something fun like fairy tale figurines or something a bit more classic like your monogram or a love quote, this is a great opportunity to think outside the box.
BlackBride.com is the longest running, go-to wedding website and resource for multicultural brides. With a unique focus on the stylish, modern bride-to-be and wedding enthusiasts, the site features inspirational content and real love stories, to not only help brides plan their dream wedding, but also provide support for "After the Aisle" to help couples stay married. BlackBride.com also features a Bridal Suite of top-notch, fully vetted wedding vendors from around the country.